Meat may have cleaved its way into the core of the food trend in the U.S. this year, but Filipinos still prefer good old chicken. This year, we liked ours grilled Bacolod-style or fried to a crisp by way of Korea. SPOT.ph takes a bite on what's been on our plates in 2010-from the opening of new dining places to the continued rise of a local street food.
What for you has been most memorable in food and drink in 2010?
1. Jollibee beefs up with Mang Inasal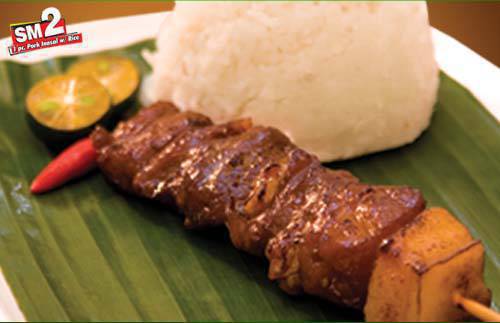 The country's biggest food retailer acquired 70% of Mang Inasal for P3 billion
From its impressive beginnings in Iloilo City in 2003, Mang Inasal took the popular atchuete-tinged, charcoal-grilled chicken inasal and made it even more popular with the masses. Mang Inasal is now the fastest growing food chain in the country and proudly from the province, too. So far, it has hatched 306 branches and counting.  Because of that, industry giant Jollibee took notice and bought 70% of the chain for P3 billion this November. This street food has really come a long way.
ADVERTISEMENT - CONTINUE READING BELOW
2. Korean chicken invades Manila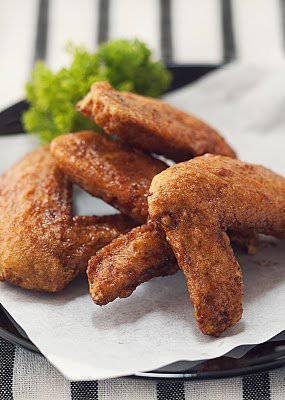 Chicken Charlie's chicken wings are cooked in 100% natural oil
After simmering for quite sometime in Koreatowns worldwide, the double-fried Korean fried chicken has finally reached our shores. From the original Bon Chon Chicken franchise from Korea at the Ayala Triangle Gardens in Makati to the Chicken Charlie in Banawe Street in Quezon City, this crisp and sauced specialty is fast becoming a favorite among chicken-crazy Filipinos.
3.      Food as event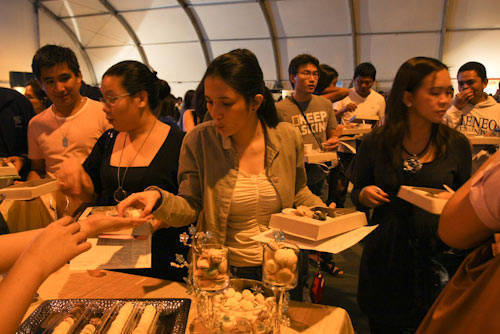 CONTINUE READING BELOW
Recommended Videos
The Ultimate Taste Test v. 5 was among the year's biggest food events
To foodies nowadays, it's no longer about just eating out at the latest restaurant. Food has literally become an event-to be feasted on, savored, contemplated, picked apart, and rated until the only thing left are the best food we ever tasted. Families, friends, and acquaintances organize food tastings to discover the best barbecues, ensaymadas, and the like. The biggest food tasting event is "The Ultimate Taste Test" which brings together home-based food businesses and a hungry crowd. A brainchild of Our Awesome Planet's Anton Diaz, the Taste Test is on its fifth version and has fed 1,000 foodies in every event.
4. International chefs visit Manila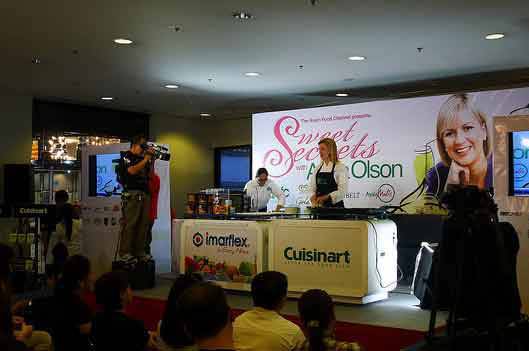 Anna Olson's "Sweet Secrets" demo at Greenbelt 5 held last December 4, 2010

World-renowned chef and culinary educator Alain Ducasse flew to the Philippines for a series of events hosted by Enderun Colleges. Ducasse, a Michelin-starred chef, attended the school's "Industry Forum: Before Cuisine, There Was Nature" held in February. Amy Besa, award-winning author (Memories of Philippine Kitchens) and owner of the Purple Yam restaurant in New York City (and the defunct Cendrillon) also joined Ducasse at the forum. This December, celebrity pastry chef Anna Olson was featured in a cooking demonstration at Greenbelt 5. The star of Asian Food Channel's "Sugar" and "Fresh with Anna Olson," Olson has published six cookbooks and calls Canada home.
ADVERTISEMENT - CONTINUE READING BELOW
5. Burger and deli bounty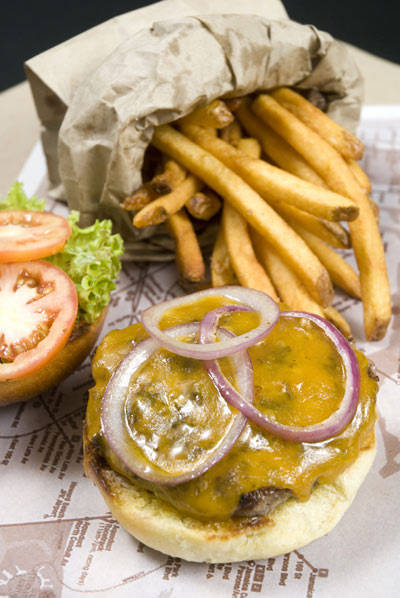 Borough's All-Beef Burger
We can never have enough burger joints and sandwich delis. Several dining places with burgers, sandwiches and deli as the highlights of their menu opened one after another in 2010. Most notable ones include Pages Deli (Shangri-La Plaza Mall), Borough (The Podium), Burger Project (Teacher's Village) and Chuck's Deli (Serendra).
6. Ethnic eats abound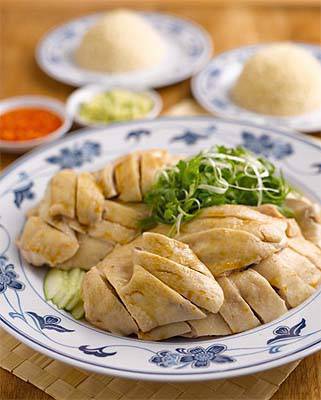 ADVERTISEMENT - CONTINUE READING BELOW
Wee Nam Kee's Steamed Chicken Rice

New restaurants serving cuisines from other countries demonstrate our openness to discover and taste new cuisines. From Van Marley's (Dutch), Balkan Express (Serbian/Eastern European), and Magyar Hungarian Restaurant (Hungarian) to Wee Nam Kee (Singaporean) which all opened this year, Filipinos are ready, and eager, to speak the delicious language of food.
7. Newest food hangouts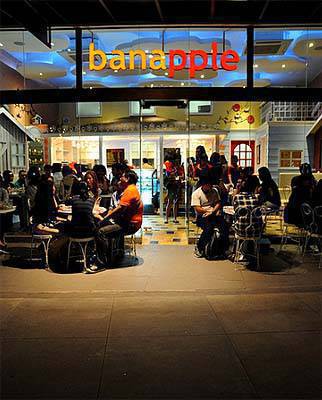 Banapple opened its first Makati branch at the Ayala Triangle Gardens
A number of new hangouts opened this year, with clusters of restaurants tempting diners with their unique (and tried-and-tested) offerings. These include the Ayala Triangle Gardens (home to Bon Chon, Banapple, and BFast, to name a few) and The Piazza at Venice in McKinley Hills (home to Kuse, Sol Gelato and Little Asia).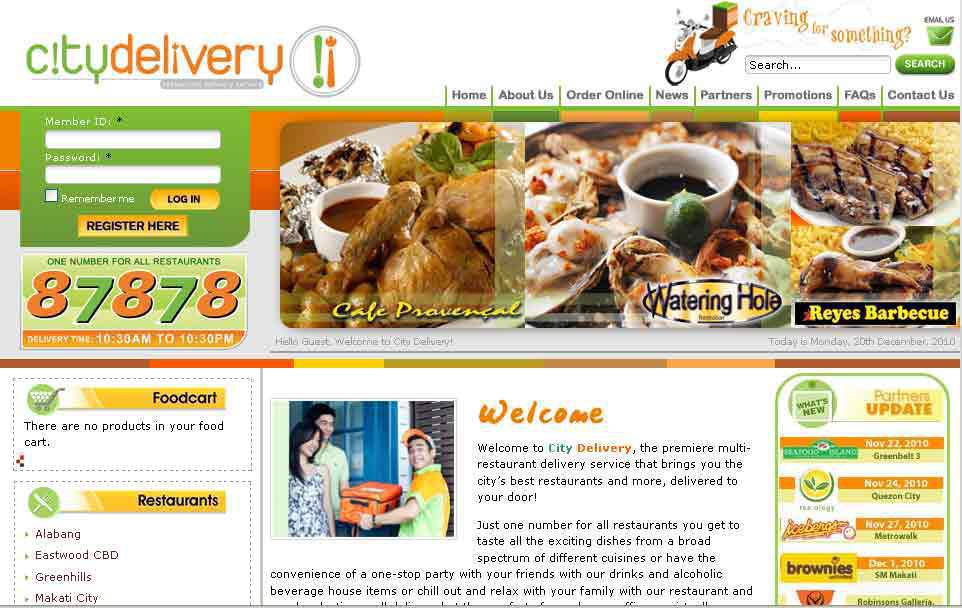 ADVERTISEMENT - CONTINUE READING BELOW
Food delivery service Citydelivery.com caters to home based and made to order food businesses
8. Multi-restaurant delivery service
Food delivery takes on multi-restaurants and delivers more food choices to its customers. Spot road tested four delivery services in April to see which ones fare well. These food couriers usually have a website from which to view the menu of their partner restaurants. Popular services include Citydelivery.ph, Delivery.ph, Quickdelivery.ph, and Munchpunch.com. As an offshoot, City Delivery partnered with Our Awesome Planet for 87878 Foodie Delivery which caters to home based and made to order food businesses instead of the usual fast-food fare.
9. Recognizing restaurants
The Miele Guide 2010/2011

For the second time around, Antonio's Fine Dining makes it to The Miele Guide's top 20 restaurants in Asia. This Cavite-based gem snagged the top five spot after placing 17th in the 2009/2010 cycle and 10th in the 2008/2009 cycle. It was the only entry from the Philippines to belong to this select list. With chef-owner Antonio Escalante at the helm, his eponymous Antonio's was cited as "a well-established restaurant whose gastronomic selection contributes to the overall charm of its locale."
ADVERTISEMENT - CONTINUE READING BELOW
10. Chef's private kitchens go public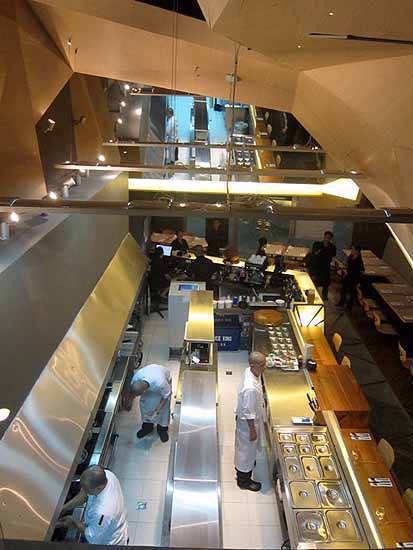 Bruce Lim's by reservation-only private kitchen studio along Kalayaan Avenue
Chefs realize their dreams-and ours too-by opening their private kitchens to the public. Travel and cooking show host and balikbayan chef Bruce Lim finally opened a bigger space for what was once an intimate, by-reservation only private kitchen studio tucked along Kalayaan Avenue. Chef's Table is now at The Fort, with more seats and more (bald) chefs making Bruce's signature specials. On the other hand, Restaurant 9501's Chef Myrna Segismundo opened her New Manila: Private Kitchen in New Manila, Quezon City this year. The private, by reservation only dining venue features Myrna's creative take on international and Filipino dishes (including her queso de bola cheesecake). By day, the kitchen serves as a cooking studio for Myrna's cooking classes then transforms into a special place for dinner.
Photos by JJ Yulo (Chef's Table), Anton Diaz (Ultimate Taste Test), Kat Reambillo (Anna Olson), www.manginasal.com,   www.mieleguide.com, www.citydelivery.com, Borough, Banapple, and Facebook (Chicken Charlie)
ADVERTISEMENT - CONTINUE READING BELOW
Share this story with your friends!
---
Help us make Spot.ph better!
Take the short survey
Load More Stories