Presidential Bloopers: 10 Craziest P-Noy Moments
We list the presidency's not-so-heavy bloopers.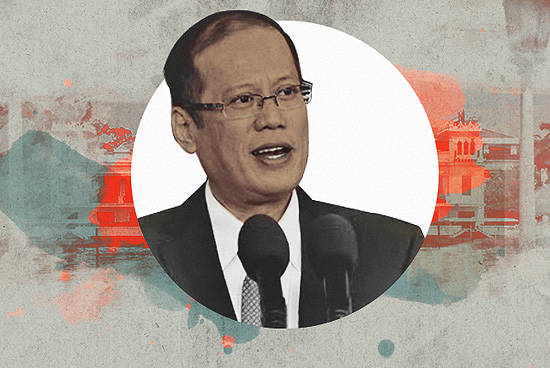 (SPOT.ph) This year marks President Benigno Simeon "Noynoy" Aquino's third anniversary as the country's head honcho. He'll deliver yet another State of the Nation Address (SONA) today, July 22, to get us clued in on what's happening to the Philippines. On that note, we decided to list some of the craziest moments that have happened since he's been in office. For this list, we focused on the petty bloopers that grabbed the headlines. (We're leaving the heavy stuff to the hardcore news sites.)
ADVERTISEMENT - CONTINUE READING BELOW
CONTINUE READING BELOW
Recommended Videos
For the record, we've shown P-Noy a lot of love in the past with articles like "Profiling President Noynoy Aquino: 10 Things That Make Him Who He Is" and "P-Noy's Love Life: 10 Women Who Caught His Eye." So, we know he'll be a good sport about this list. All in a day's work, right, Mr. President?
"Estudyante Blues" Moments. In June 2010, at a street party held at the Quezon City Memoral Circle right after his inauguration, P-Noy was cajoled into singing Frank Sinatra's "Watch What Happens" and, most notably, Freddie Aguilar's whiny anthem. Though it may be argued that P-Noy was just being a good sport, perhaps it would have been better if he left the singing to singers. He didn't need to play it cute.
The Smoking Situation. Despite the Department of Health's intense anti-smoking campaign, P-Noy has not given up his vice and most likely never will. At one point, it was reported that he smokes two packs a day. The guy is entitled to his guilty pleasure but let's not forget that he's not just any guy. Shouldn't he set a good example and give up his beloved nicotine sticks? Then again, when U.S. President Barack Obama called him up to congratulate him in 2010, P-Noy reportedly attempted to inject some humor into their conversation by referring to their smoking habits. Obama had informed him, "Well, I quit that already. I quit. It's your sole problem but I'm ready to offer advice." That wasn't enough to convince P-Noy to quit. As such, in 2012, during his speech at World Vision's 55th anniversary celebration, he kept coughing. The press took note of it. We're sure only one thing crossed people's minds: "Itigil na kasi 'yang yosi." Even if his coughing was caused by something else, people understandably blamed it on his smoking.
ADVERTISEMENT - CONTINUE READING BELOW
Porsche Problems. Perhaps as a gift to himself for getting through the first few months in office, P-Noy, using his own money, bought a thirdhand 2007 white Porsche for ₱4.5 million in January 2011. To emphasize that P-Noy wasn't being frivolous, Presidential Spokesperson Atty. Edwin Lacierda revealed that P-Noy "had to sell his blue BMW" to raise the funds for the Porsche purchase. Unfortunately, the explanation failed to amuse the public. There were some people who said P-Noy's purchase was quite ironic since government offices were told to "practice austerity." They didn't care if P-Noy used his own money, they thought what he did was such an affront to Filipinos who can't even afford to pay jeepney fare. (Or something to that effect.) By July 2011, P-Noy sold the controversial Porsche, saying that he couldn't drive it anyway because it was a "security risk."

The Videogame Rumors. In 2011, P-Noy was besieged with allegations that he was so hooked on videogames that he neglected some of his presidential duties. He was constantly asked about videogames in many of his interviews. In an interview with GMA News anchor Arnold Clavio, he declared, "I never played PSP." The indignity of it must have incensed him.
ADVERTISEMENT - CONTINUE READING BELOW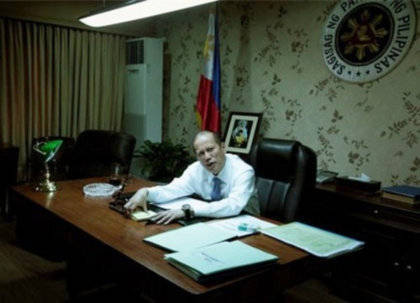 The "Empty Desk" Photo. In July 2011, a photograph showing P-Noy in what appeared to be his Malacañang Palace office was circulated online. Journalist Raissa Robles wrote about it in her blog and revealed that she spoke with Presidential Communications Development and Strategic Planning Office Undersecretary Manuel Quezon III, who confirmed the photo's authenticity. While netizens immediately pounced on P-Noy for having a "clean desk" that portrayed him as "lazy," P-Noy's people pretty much told the public not to judge a man by what wasn't on his desk.
ADVERTISEMENT - CONTINUE READING BELOW
Load More Stories