Winners & Losers of the Week: The Philippine Red Cross, Typhoon Yolanda + Others
Who made us cheer and who made us jeer this week?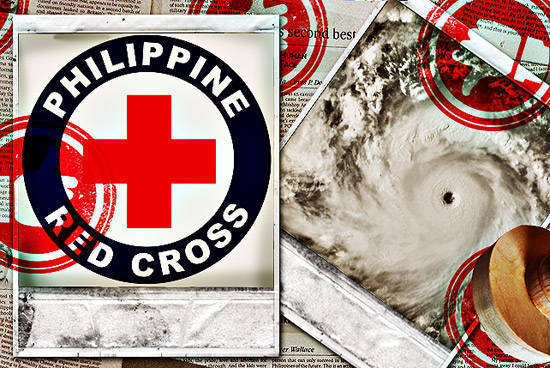 (SPOT.ph) We list the personalities who experienced highs and lows this week. Admittedly, not all the winners may be ecstatic and not all the losers may be devastated. Life is complicated, folks. Remember: Don't take everything literally and make sure to read between the lines...if you can find them. It's up to you to guess when we mean what we say or when we're putting on the snark. It keeps things interesting.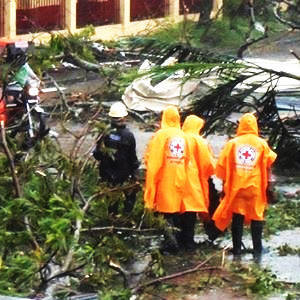 ADVERTISEMENT - CONTINUE READING BELOW
Photo from the Philippine Red Cross official Facebook page
WINNERS: The Philippine Red Cross, for all the relief operations that they've been doing-not just in Tacloban but in every crisis situation.
WINNER: Atom Araullo, for the extra pogi-points he got for his daring coverage of Super Typhoon Yolanda. However, we do feel sorry for everyone who cares about him because that was dangerous and something bad could have happened to him. Take more care, man. People like your cute face.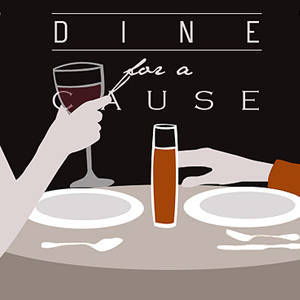 ADVERTISEMENT - CONTINUE READING BELOW
WINNERS: All the restaurants in our Dine for a Cause list, for offering immediate reward (in the form of delicious food) to people who want to donate to those affected by the super typhoon. We're thrilled to see that more and more followed suit after some establishments announced that they're donating proceeds to Tacloban and other parts of the country.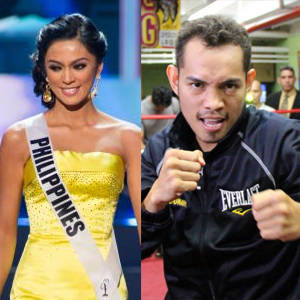 ADVERTISEMENT - CONTINUE READING BELOW
WINNERS: Ariella Arida and Nonito Donaire, for their respective wins that resulted in much-needed good vibes. Arida even skipped the usual victory motorcade out of respect for those going through hard times right now. Now that's a true winner.
WINNER: Anderson Cooper, for not having to answer to anyone for his "critical" assessment of the government's response to the devastation in Tacloban. Korina Sanchez and other journalists blasted him for his statements that describe the lawless situation, like his tweet which read, "There is no real evidence of organized recovery or relief." Despite detractions from local media, Cooper remained unfazed and in his Thursday morning report from Tacloban, he's still in shock about how inefficient the rescue operations are. The poor thing needs to get acclimated to the organized chaos we have going on here in the Philippines.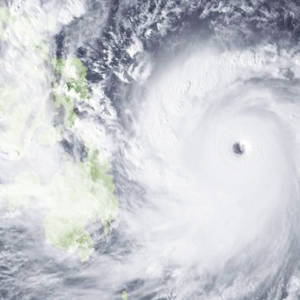 ADVERTISEMENT - CONTINUE READING BELOW
LOSER: Yolanda (Haiyan), for being a bitch. We know you're not sentient and you didn't do this on purpose but sincerely, was it necessary for you to pass through and reveal to the world our miserable condition? First, they were just sad that this happened to us...but now, they're beginning to notice that our government is kinda sucky. We wanna blame you because it's easier to point a finger at a non-entity. Who wants to say that various government agencies failed? What's the point in that?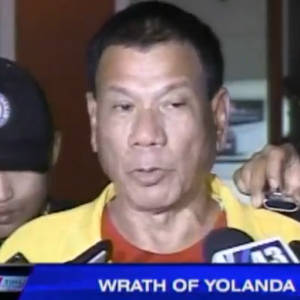 ADVERTISEMENT - CONTINUE READING BELOW
LOSER: Davao Mayor Rodrigo Duterte, for his unpopular opinion of "God was somewhere else," and "shoot the looters." The country is caught up with feelings of compassion and kindness, so statements like these won't get you good reviews...but, looking at his track record, he doesn't seem to give a damn about what other people think. "Have gun, will govern," we think his motto is.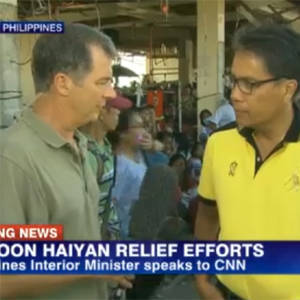 ADVERTISEMENT - CONTINUE READING BELOW
Watch the interview here or here
LOSER: DILG Secretary Mar Roxas, for this rather awkward interview with Andrew Stevens. Stevens grills Roxas on everything from the chaos in distributing goods to the "stench of death" coming from cadavers that are left to rot for days on the street. We want to say something witty or clever but in solidarity with Secretary Roxas, we will clumsily just construct sentences with bad metaphors about you know, we gonna help and we gonna do this and we gonna fill that swimming pool of needs with our pails.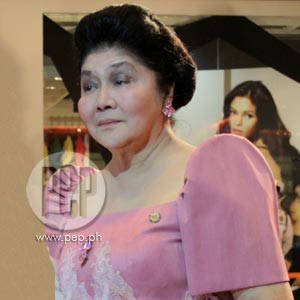 ADVERTISEMENT - CONTINUE READING BELOW
LOSER: Representative Imelda Marcos, for not knowing the extent of the damage in her hometown. Reports say that the former First Lady is being shielded from the news because she cannot be stressed due to her delicate health. Must be nice to be her. We'd like to be shielded from a lot of things, too.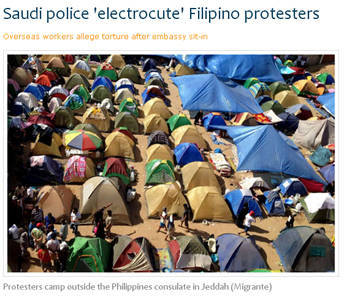 ADVERTISEMENT - CONTINUE READING BELOW
Photo from UCANEWS.com
LOSERS: The camped out Filipinos outside the consulate in Jeddah, waiting to be deported, because your government is busy with earthquakes and typhoons and stuff and things. We want to do an Erap and apologize on their behalf but...um, well, sorry.
Art by Warren Espejo, with photos from PEP.ph and screenshots from Facebook fan pages, various TV show videos, news clips, and images used by fans in YouTube slideshows.
CONTINUE READING BELOW
Recommended Videos
Share this story with your friends!
---
Help us make Spot.ph better!
Take the short survey
Load More Stories