Winners & Losers of 2013: Part 1
Who made us cheer and who made us jeer this year?
(SPOT.ph) We've been listing the personalities who experienced highs and lows the entire year! We've confused a couple of readers with some of our choices but that's because life isn't as simple as good against bad, especially when there are people with faces of steel. No controversy can ever shake their belief that they are on the side of truth. If there's anything that we've learned, life really is complicated and, at its worst and best, quite interesting.
Ladies and gentlemen, the Winners and Losers of the Year (Part 1)!
ALSO READ: Winners & Losers of 2013: Part 2
ADVERTISEMENT - CONTINUE READING BELOW
WINNER: Charice Pempengco
Achievement of the year: People have hurled every form of insult possible at Charice, including tagging her tomboy pejoratively because of her appearance, which, admittedly, was not always spot on. However, in an interview with Boy Abunda on The Buzz, Charice put the rumors to rest and turned a negative into a positive. Yes, she is a lesbian and no, it's not a bad thing.
Suggested read: Celebrities Who Came Out in 2013.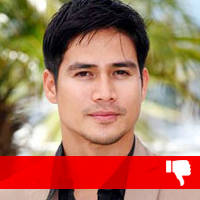 LOSER: Piolo Pascual
Fail of the year: While the rest of the world was coming out, Piolo Pascual was heading in the opposite direction. His sexuality is his business and we don't really care what he is (it's not like we have a chance of getting in bed with him) but when he said in an interview that he doesn't want to accept gay roles because it will put him in a bad light...well, let's just say that Charlize Theron and Sean Penn won Academy Awards for playing gay roles in Monster and Milk. What about Eddie Garcia in Buwakaw or Dolphy in Facifica Falayfay and in Markova: Comfort Gay? We're not really sure what you mean, Papa P.
ADVERTISEMENT - CONTINUE READING BELOW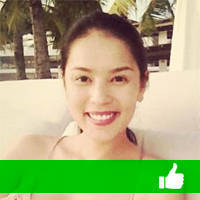 WINNER: Neri Naig
Achievement of the year: She ranks in Google's top searches in the Philippines but the reason for it will make you lose faith in humanity (read: sex scandal). However, we feel like Neri Naig is in good hands. Her co-star in the scandalous video, boyfriend Chito Miranda, took to Facebook to defend Naig. Miranda was quoted saying that his girlfriend might not be as famous as other actresses but she has a heart of gold, a claim accompanied by photos of Naig doing charity work. The Parokya ni Edgar frontman shamelessly professed his love for her and made it clear that he intends to wake up beside her for the rest of his life. Ladies, should you feel inclined to make a sex video, do it with someone like Chito Miranda.
Suggested read: Hot on Spot: 10 Questions to Ask Yourself Before You Star in a Sex Video.
ADVERTISEMENT - CONTINUE READING BELOW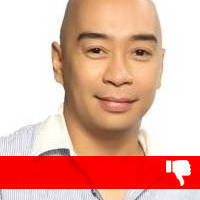 LOSER: Wally Bayola
Fail of the year: The second sex scandal of the year may have provided laughs for some people but we can only imagine the pain Wally Bayola's wife felt upon hearing...or even seeing the deed. They say that only those without sin can hurl stones (figurative ones) but cheating? Ladies, this is not the kind of man you want to be caught on camera with.
Suggested read: X-Rated Train Wrecks: 10 Celebrity Sex Slips We Didn't Want to See.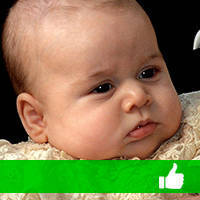 ADVERTISEMENT - CONTINUE READING BELOW
WINNER: Royal Baby Prince George Alexander Louise
Achievement of the year: Being born into royalty. It can't get any better than that, kid.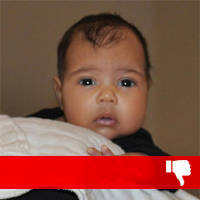 LOSER: Celebrity Baby North West
Fail of the year: Your mom and dad are the stars of "Bound 2." You have a tough life ahead. Hopefully, you defy the odds and become a decent human being with respect for authority and kindness in your heart.
Suggested read: Top 20 YouTube Videos of the Year.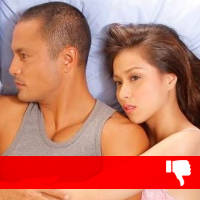 ADVERTISEMENT - CONTINUE READING BELOW
LOSERS: Cristine Reyes and Derek Ramsey
Fail of the year: After a media blitz of getting cozy and daring claims of being perfect for each other, their "forever" lasted for a month. Maybe you guys should be winners for setting the record for the shortest forever ever.
Suggested read: Celebrity Hook-ups and Break-ups of 2013.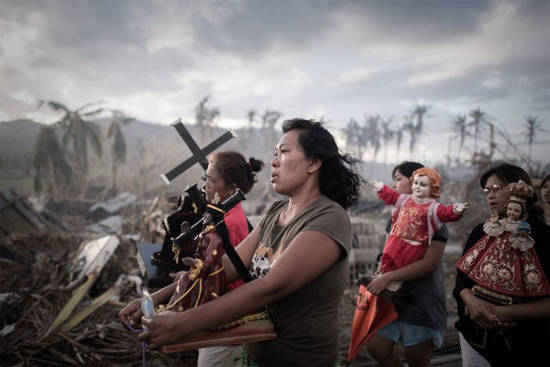 WINNER: Philippe Lopez
Achievement of the year: Lopez's haunting shot of Filipinos with religious artifacts in their hands marching through the wreckage caused by the super typhoon landed him a spot on TIME Magazine's Top 10 Photos of the Year. We'd elaborate but we'll go way over the word count for this article, what with all the messages pouring out of this powerful picture.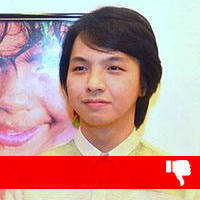 ADVERTISEMENT - CONTINUE READING BELOW
LOSER: Mark Joseph Solis
Fail of the year: There are late night news stories about fathers stealing milk powder for their babies that makes us feel confused. We know that stealing is bad but when you put desperation into the mix, our hearts break for people who are pushed to commit crimes in order to provide for people they care about. When Mark Joseph Solis was caught using a photo that he did not take to win a contest, he said that he just really needed the money. Which was almost acceptable...except that he did it seven times before he was finally nabbed. Fool them once, shame on them. Fool them twice, shame on you. Fool them several more times...that's just way too many fools and foolishness.
Suggested read: Copycat Nation: 10 High-Profile Plagiarism Cases in the Philippines.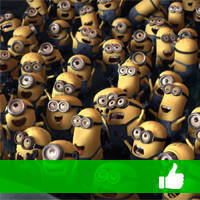 WINNER: The Minions
Achievement of the year: They are everywhere. Including your underwear!
ADVERTISEMENT - CONTINUE READING BELOW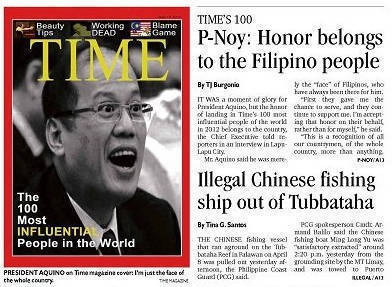 LOSER: The Philippine Daily Inquirer
Fail of the year: Their exclusive on Janet Lim Napoles gave them immediate redemption but on April 20 (that's 4-20), they fell for a fake TIME Magazine cover featuring P-Noy's face. Considering the date this was published, we're not entirely surprised. Incredibly high five!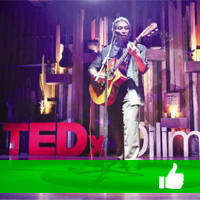 ADVERTISEMENT - CONTINUE READING BELOW
WINNER: Joey Ayala
Achievement of the year: When was the last time you sang the National Anthem with, in today's lingo, proper feels? Ayala's TEDxDiliman talk quickly went viral when it was uploaded on YouTube. We're not going to be hearing his rendition at flag-raising ceremonies any time soon, but we're hoping that his call for less dying, more loving is heard. We're also hoping he doesn't get arrested (because it is illegal to mess with "Lupang Hinirang").
Suggested read: TRENDING: Joey Ayala's (Illegal) Rendition of Lupang Hinirang.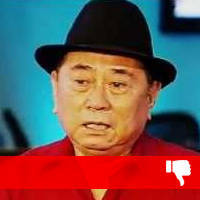 LOSER: Virgilio Almario
Fail of the year: Prior to the celebration of National Language Month, through the powers vested in him by the Komisyon ng Wikang Filipino, National Artist for Literature Virgilio Almario petitioned to change the country's name. He said that Pilipinas and Philippines are too colonial and that Filipinas should be used because that's how the Spaniards intended it to be spelled, in honor of their king when they...colonized us. If anyone sees the logic in this, please give us a call. The year is ending and we still haven't found it.
ADVERTISEMENT - CONTINUE READING BELOW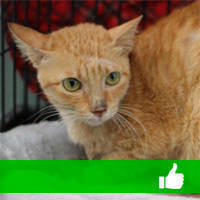 WINNER: Pinay
Achievement of the year: This lucky cat got a free ride and a free VISA to the United States of America. Makes you want to change species. Being human is so ugh.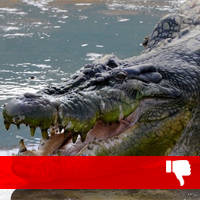 LOSER: Lolong
Fail of the year: Despite several animal rights groups rallying for his freedom, Lolong remained in captivity until his last days. The autopsy revealed that he died of stress. We hope that more evil types of buwayas die of stress while they're in captivity, too. See what we did there?
ADVERTISEMENT - CONTINUE READING BELOW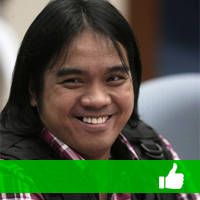 WINNER: Benhur Luy
Achievement of the year: Blowing the whistle on the Pork Barrel Scam with all of his might. We also want to nominate him as the jolliest witness we've ever seen on the senate floor. (We hope, in the name of all that is good, that you don't meet the same fate as Jun Lozada.)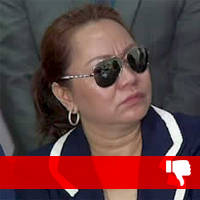 ADVERTISEMENT - CONTINUE READING BELOW
LOSER: Janet Lim Napoles
Fail of the year: Where do we even start? We'll go with loving her bebegurl too much because if it weren't for the lavish lifestyle that her daughter promoted on Instagram, the public wouldn't be so vexed about the stolen taxes. Did Jeane really need that second Porsche? Couldn't you be more Robin Hood-ish and steal but give back? We'd pop a vein if we keep thinking about this but as an end note: tarpaulins? You stole billions and billions of money and you give your precious daughter that shitty tarpaulin with a hideous font? (You really can't buy taste.)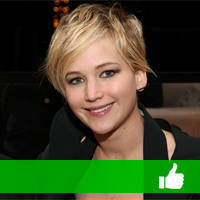 WINNER: Jennifer Lawrence
Achievement of the year: She opened the year with an Academy Award win and closed with Catching Fire, a sequel that outdid the first film. And she got a rockin' pixie cut. There's also a liplock with Amy Adams to look forward to in American Hustle in 2014. We're ready with a damp blanket to cover her in case this "girl on fire" thing gets out of hand but so far, she seems to be blazing along just fine.
ADVERTISEMENT - CONTINUE READING BELOW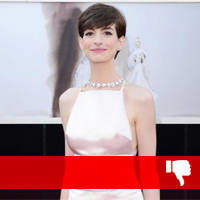 LOSER: Anne Hathaway
Fail of the year: That dress she wore to Oscars. She's been subjected to a lot of "Hathahate" and she could've shut them up with her Academy Award trophy but instead, her perky nubs poked everyone's attention. Seriously, it's like she gives people reason not to like her. Remember that abysmal interview with Ricky Lo? Taray much?
Suggest read: Celebrity Body Parts That Deserve Their Own Social Media Accounts.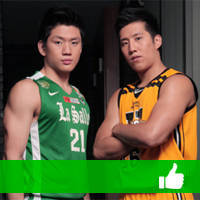 ADVERTISEMENT - CONTINUE READING BELOW
WINNER: The Teng Brothers
Achievement of the year: One of them won and the other lost but nobody really cares which brother outdid the other. During the finals, it was all about the game and they gave people something worth-watching. On the court, the sibling rivalry reigned supreme but in a McDonald's ad post-UAAP season, they showed some brotherly love...and boyish coyness around Jessy Mendiola.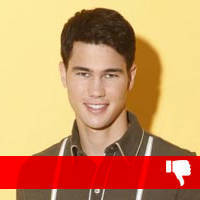 LOSER: Phil Younghusband
Fail of the year: Telling the media that he still loves Angel Locsin instead of confessing to Angel Locsin herself. His torpe moves on Twitter might've been cute at first but have some confidence, bro. If you keep talking through a middle man to get to the girl, we're beginning to see why your relationship didn't last.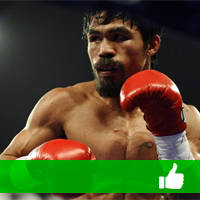 ADVERTISEMENT - CONTINUE READING BELOW
WINNER: Manny Pacquiao
Achievement of the year: He's a certified winner in his match against Brandon Rios, and although Kim Henares tried to knock him out through his wallet, a congressman filed the Manny Pacquiao Act of 2013. The said act not only saves him from his current tax woes, it also exempts him from paying individual income tax for the rest of his life. Quick, get your gloves and let's start a boxing career!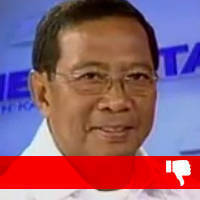 LOSER: Vice President Jejomar Binay
Fail of the year: Starting his campaign for the 2016 election a little too early. Vice President Binay was accused of electioneering during relief efforts in Yolanda, which he dismissed as a smear campaign before claiming that his friends did it. The allegations are either true or false, sir. You can't deny and defend at the same time.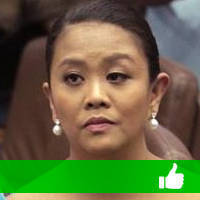 ADVERTISEMENT - CONTINUE READING BELOW
WINNER: Senator Nancy Binay
Achievement of the year: She's in the senate! Despite the intense negative, um, dark and black propaganda against her, she's a senator now. Not much we can do about that. Except maybe cry in a corner. Hug?
Suggested Read: Hot on Spot: A Love Letter to Nancy Binay.

LOSER: Pol Medina, Jr.
Fail of the year: It's not getting sacked from the Philippine Daily Inquirer or being a victim of injustice or his lack of sensitivity by generalizing the population of St. Scholastica as tongrils. It's the use of that word. Tongril. Try tomboy...or leslie. Better yet, lesbians! Say it loud, say it proud.
See you next week for the second half!
Art by Warren Espejo, with photos from PEP.ph and screenshots from Facebook fan pages, various TV show videos, news clips, and images used by fans in YouTube slideshows.
ADVERTISEMENT - CONTINUE READING BELOW
Load More Stories