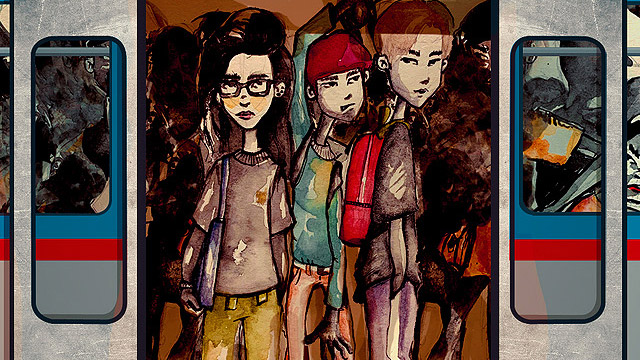 (SPOT.ph) Commuting in Metro Manila takes a special kind of person—specifically, somebody who can stand being beaten down on the daily. While practically every way of moving in the city (i.e. private cars, buses, jeepneys, plain old walking) has its challenges, we'd like to give a special shout-out to the warriors who remain loyal to our Metro's train lines (yup, all three of them!). Especially the ones who brave the most, ahem, challenging one of all: The Metro Rail Transit 3. 
ADVERTISEMENT - CONTINUE READING BELOW
EDSA is already an unforgiving place, but the train line that traverses it is something else entirely. We round up 10 types of brave souls you might meet (or become) while trying to make it through the battlefield known as the Metro Rail Transit 3 (MRT-3). 
Here are 10 types of commuters who regularly battle it out on the MRT.
The Oblivious
We can't tell what this one is thinking about, or if this one is even thinking at all. The area between carts is a magical place where this warrior inhabits just the littlest bit more space than those by the doors—and, no matter how wild it gets, will not budge. We don't know if they actively choose this path or they're too drained by the battle to even move, but hey, at least this guy has breathing space.
The Multitasker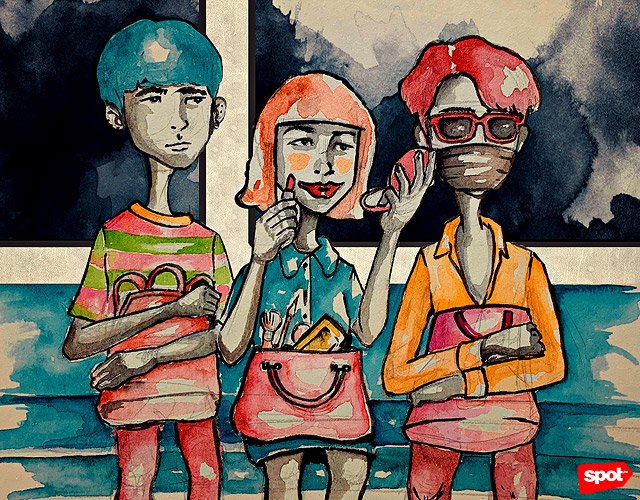 Just keeping your balance is already a challenge in a train, but the Multitasker levels it up. Who says you can't put on a full face of makeup in the middle of a cramped train? The Multitasker can't hear you, they're too busy contouring. Thanks to the intense waiting time during the daily commute, most people have learned to do chores while on the go.
The Messenger
This one speaks for the rest of us. Somebody cutting in line? The Messenger will call them out. Been waiting in line for more than an hour? The Messenger will pester the guards to send the rare unicorn we call a "skip train." People inside the cart refuse to make space? The Messenger will ask them, sometimes not-too-politely, to move. We might just be thinking it, but the Messenger has already shouted it out loud.
The All-Elbows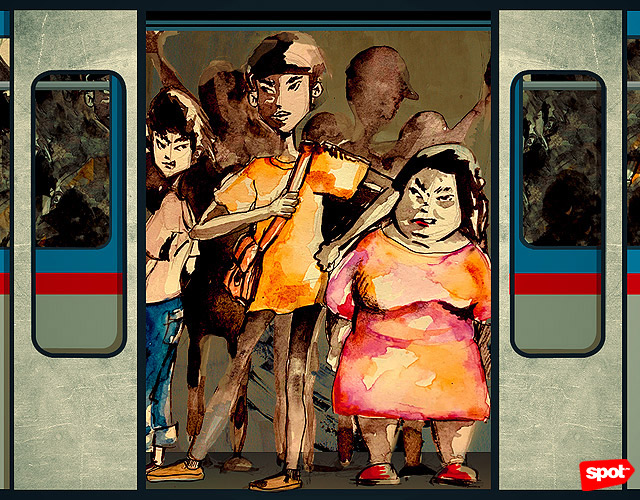 ADVERTISEMENT - CONTINUE READING BELOW
Personal space isn't something that exists inside an MRT carriage. If you lose it, you sure as heck aren't getting it back—unless you use this warrior's special weapon: Their elbows. All it takes is a gentle nudge (or sometimes not so gentle ones, too) if the person beside you is acting like you don't exist at all. Unless it's peak rush hour (a.k.a. all the time), then you guys will be doing your best impression of sardines all the way.
The Patient One
Most people have learned to allot at least one-hour waiting time when riding the MRT, but The Patient One seems to have all the time in the world. Kudos to this guy who waits patiently in line. From queuing up at the station entrance to the train itself; the Patient One manages to keep their cool.
The Parent
This warrior deserves a special spot on this list. We don't know how they do it, but they manage to be selfless even in the midst of a battlefield. The Parent will tell you how you can adjust to a less awkward position in a cramped carriage, maybe even make a bit more space for you, and just generally gives off an aura of goodwill—a vibe much-needed in the MRT.
ADVERTISEMENT - CONTINUE READING BELOW
The Line-Cutter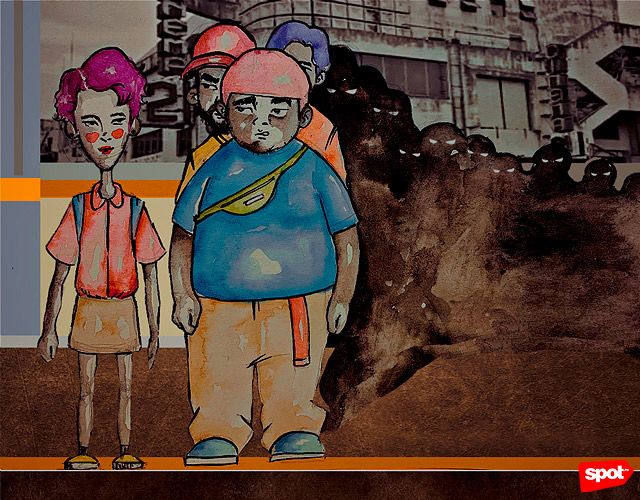 Nobody knows where a line-cutter comes from: They appear out of thin air the moment the train doors open up. The very moment somebody in front of the line shows any sign of hesitation, the line-cutter swoops in and cements your indecision by taking what little space was left in the train carriage. All's fair in love and war, after all. 
ADVERTISEMENT - CONTINUE READING BELOW
The Polite One
It was a class we all took once, but it's easy to forget your good manners and right conduct when you're in the MRT. These warriors have taken it to heart though, and never forget to drop a quick "excuse me," right before ramming themselves into whatever space they can on the train; maybe even a "sorry" once they've settled in. At least they're polite about it.
The Contortionist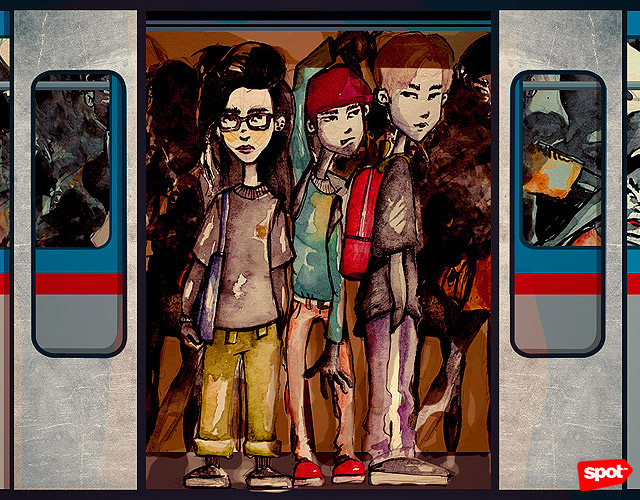 ADVERTISEMENT - CONTINUE READING BELOW
This one takes serious talent. The Contortionist is somehow able to spot a maximum two-inch space by the carriage door and fit their entire body, backpack and all, into that space. Yes, it might take some painful looking contortions, a lot of pushing and huffing, and maybe a bit of black magic, but this warrior makes it work.
The Team Effort
It takes a lot of people to run the MRT, and sometimes, even an entire team to get people into the train. At peak hours, even train doors find it a struggle to close, so people have to work together to get it shut. This includes getting pesky bags out of the way, a bit of pushing from people outside and in, and one big collective inhale as the doors finally find their way together. Everyone's a warrior here. 
Your guide to thriving in
this
strange new world.
Share this story with your friends!
---
Help us make Spot.ph better!
Take the short survey
More Videos You Can Watch
Load More Stories