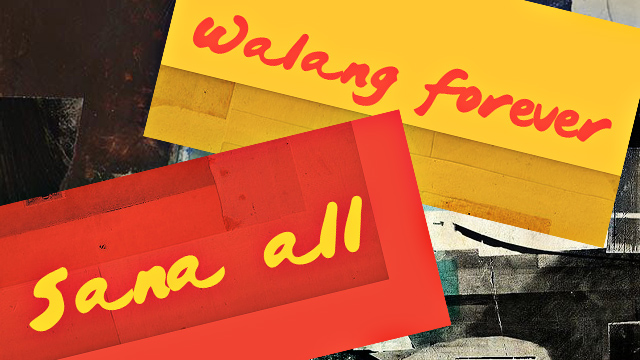 (SPOT.ph) Pinoys are known worldwide for being masters of wit—and when we say wit, we mean pilosopo with a touch of so-clever-it's-annoying. We've mastered the art of the comeback and no question is ever rhetorical for us, especially if the topic in question is one of our favorites: feelings. Scratch that, we can make any question suddenly about our emotions with the right, well-crafted, #hugot answer. The world is already emotionally constipated enough as it is, anyway.
To prove our thesis statement, we round up 10 of the most overused hugot lines we saw circling the Internet for you to use. Never mind whether the situation calls for it or not, let the emotions flow! Just remember: Banat responsibly.
Also read:
This Musical Is a Hugot-Filled But Funny Take on #Adulting
10 Mind-Boggling Dating Slang Terms, Translated
Here are 10 overused hugot lines for any situation:
Sana all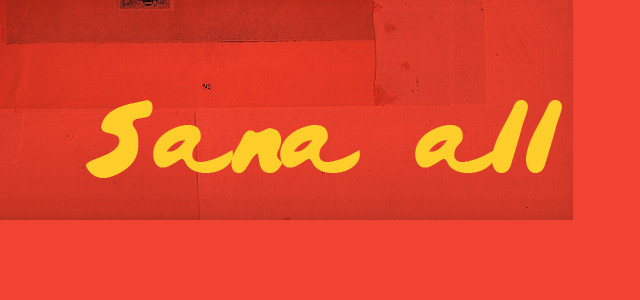 ADVERTISEMENT - CONTINUE READING BELOW
Leading the pack is the biggest, most obvious hugot line of them all: Sana all. #SanaAll has been around for a while now—maybe too long, TBH—but that's what happens when it's just so ridiculously applicable to pretty much any situation. Your friend has a new S.O.? Sana all. Your IG feed is flooded with pics of people enjoying life? Sana all, indeed. It's time for President Rodrigo Duterte's State of the Nation Address? #SONAoil2019!
"Ang pag-ibig parang imburnal. Nakakatakot mahulog at kapag nahulog ka, it's either by accident or talagang tanga ka." – Bob Ong
We don't know how people do it, but love has been compared to every possible thing imaginable. It's the standard hugot format of "Ang pag-ibig parang [blank]," that people can't get enough of. Old folk in particular love to use any outlandish analogy to dish out some love knowledge and TBH, somebody out there has probably managed to use anything from jaywalking to disposable cutlery to a used cotton bud.
Ayoko nang umasa
Nothing's worse than waiting for something that's never coming. You'd think we'd all have learned by now, but being an abanger seems to be a national pastime. This hugot has evolved—and devolved—into a thousand possible variations, all centering around hoping for the impossible. Maybe someday we'll all know better, until then, hindi naman ilegal umasa.
Walang Forever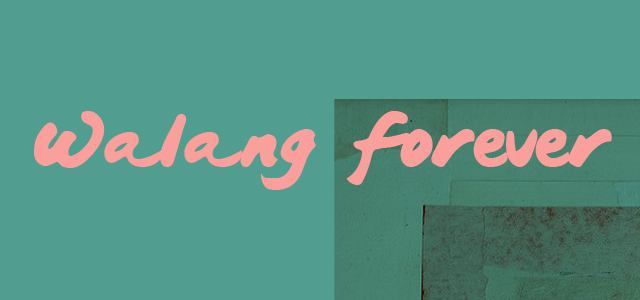 The battle cry of the bitter-hearted: Walang Forever! Once you've had enough of all your friends and family posting sweet little nothings on social media for their S.O.—you know, in public, where everyone can see it, when they totally could have just told them face-to-face—you can always resort to this hugot. It doesn't really do anything other than make you sound sad, but damn does it feel good.
Buti pa ang deadline, hinahabol.
We know you've seen every possible variation of this type of #hugot, from the clever ("Buti pa ang picture, nade-develop") to the bit-of-a-reach ("Buti pa ang probability, may chance.") We don't know how else people can change it up, but we're sure Pinoys won't disappoint—yup, for once, we're certain about something.
Anything to do with "Cuddle Weather"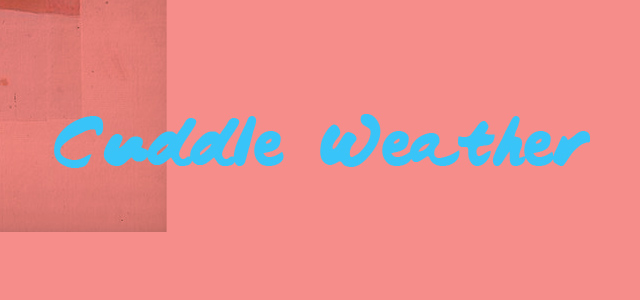 Who else has heard the cutesy little term "cuddle weather" one too many times? Yes, it's hard to be sans cuddles when the cold weather hits, but please, keep your hugot to yourself. If anything, we at least appreciate all the jokes you can make during this time (cue kasing-lamig niya jokes). Just bring out a sweater next time!
ADVERTISEMENT - CONTINUE READING BELOW
"Kung mahal mo, habulin mo, ipaglaban mo." 
Did you really think this list would be safe from the ever-quotable That Thing Called Tadhana? Look, okay, love is a battlefield, so you need to be sure the person you're fighting is worth it, and that he or she is willing to fight for you, too. That's basically the point of every laban-related hugot line we've seen so far. Is it really too much to ask for someone who's willing to fight for us? #Hugot.
Bakit 'di ka crush ng crush mo?
Who hasn't loved and hoped to be loved? This is probably our biggest #hugot question, based on all the social media posts, movies, and books centering around its main idea. But really, nobody can answer why your crushie isn't into you, except maybe, well, the person in question. Unless you really want to know, then all we can suggest is moving on.
Move on ka na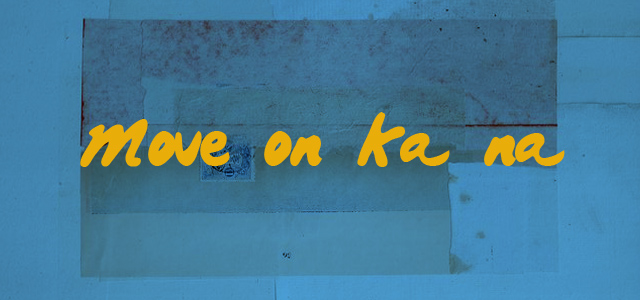 Which leads us to our next hugot entry: move on. It seems like such a simple command, but like everything else in relation to feelings, it's so much easier said than done. We can't deny it's great advice, but jeez, give us some time to enjoy being brokenhearted! It's so much more fun to hugot when you're actually sad.
Wala kang karapatan magselos kung hindi naman kayo.
Hear that? That's the sound of all the people reading this feeling very personally attacked—not excluding us. We get it! You can also add the other variations (i.e. Mas mahirap mag-move on kung hindi naman naging kayo) and you can feel the pain for days on end. We really don't need another reminder of our hopes and dreams dying, okay, thank you very much.
Share this story with your friends!
---
Help us make Spot.ph better!
Take the short survey
More Videos You Can Watch
Load More Stories