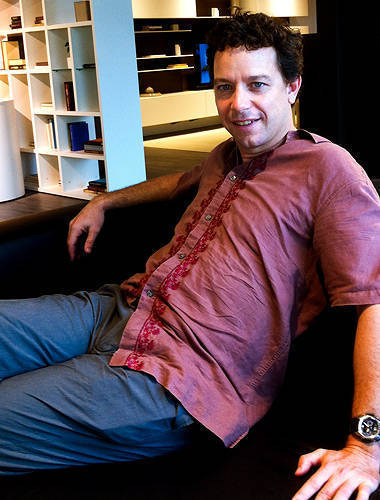 (SPOT.ph) When Lonely Planet Philippines lead author Greg Bloom first came to the country in 2004, he didn't know much about the Philippines. "I was excited by it, I knew a little bit about the history, its American colonial past in particular. I had friends who lived here and everybody seemed to like it and it proved to be true," he says. A journalist based in Ukraine, he thought of travel writing on a lark, thinking of the Philippines as his niche. Thankfully, Lonely Planet was looking for someone who could write about the Philippines and nine years later, he's the head writer for Lonely Planet Philippines. He's lived in Makati for five years, until 2008, after which Bloom moved to Cambodia, returning every so often on assignment. Last weekend, he was in the country to give a travel writing workshop organized by Fullybooked. The author spoke to SPOT.ph about Makati, travel writing, and karaoke.

So you actually lived in the Philippines?
I lived here for five years, 2004-2008. I hadn't been here before 2004.



What struck you most about the Philippines?
Coming from the US, you notice certain similarities in the malls, in the billboards, and in the fastfood chains. [But] I think that wears away pretty quickly because you do understand after a couple weeks living here that there are fundamental differences, which isn't a bad thing. That's a little bit of a façade. That's the first impression. About the people, it's hard to say. They're easy to get along with because English is widely spoken. I was living in Makati, which is sort of an upscale place. There's a lot of similarities between Filipinos and Americans, at least in Makati. Then there's Manila, which hits you in the face. It's overwhelming at first but once you get to know it, it becomes a little bit softer, easier to navigate, and understand. But once I got out of the city, that changed. It's become this more exotic place.


ADVERTISEMENT - CONTINUE READING BELOW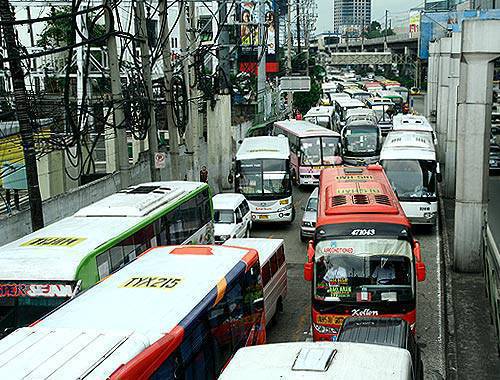 How would you say has the country changed, since your first visit?
There are parts that have changed a lot and parts that have changed little. Manila's obviously one place that's changed a ton. I mean it's essentially the same-a giant, ginormous congested but exciting city. But if you take a place like Fort Bonifacio, this was a field when I first came here. Overall, tourist numbers [are] up. I've worked in the travel business so obviously, I gauge tourists and travel trends and I see a lot more people coming here. It was very undiscovered back then. There were more safety concerns back then. It wasn't getting a lot of international press. Now, it's a sexier destination. There are more western tourists coming in. Infinitely more Asian tourists coming in and you notice this in a place like Boracay, where there are so many Taiwanese and Koreans coming down. There's been a big change in the travel dynamics.

And there are places that haven't changed at all. If you go to Cordillera, north Luzon, sure there have been subtle changes and a few more tourists but essentially, it's the same. It's very remote. The indigenous communities living there when I was there haven't really changed a lot.


CONTINUE READING BELOW
Recommended Videos
What would you say is your favorite place here?
Obviously I like North Luzon, the Cordilleras. I love engaging with the minority communities up there. I love the mountains, I think it's beautiful. I love mountains in general. That's probably my top place and it's the first place I covered for Lonely Planet so I have a bit of a soft spot for it. I like Coron a lot. There's a lot of diversity out there; a lot of outdoor adventures to be had out there-motor biking around the island, wreck diving, kayaking and snorkeling, the lime stone cliffs. Very scenically beautiful and lots to do. I always have a good time there. I enjoy Coron. Siargao is another one I quite like. I don't even surf but I think Siargao has just a mellow vibe, beautiful beaches there, quite untouched and nobody knows about.


Where does Manila fit in?
Manila is its own beast, really. It's hard to compare to anything else. You can compare Cebu to parts of Manila but you really can't compare Manila to anything else. It's basically this giant living among the peons of the rest of the country. It's really utterly unique.


Is there a place like it elsewhere in the world?
If you take it superficially, as a large Asian megacity, I think you can draw parallels to a place like Bangkok, Ho Chi Minh, as far as in your face, chaotic traffic. But culturally, you can't make comparisons.
What's the process involved in writing about a country?
There are two people really: the Commissioning Editor back in Melbourne, who does the assigning and bringing the team together. Once the team is together, the coordinating author-who is me-I'm the one who keeps the team on point because I know the country pretty well. So I give them tips and guidance. I look at their manuscripts. The two of us sort of keep the team together. We have seven to 10 weeks of research for each book. They use several authors for each book so if there are four of us doing seven to 10 weeks, then each book is about 35 man-weeks.
ADVERTISEMENT - CONTINUE READING BELOW

What would you say or how would you say is the best way to enjoy the city and/or the country?
When you get off the bus, get out there and start talking to people. Make your own experience. I don't want to prescribe what's the best but I think you have to be skeptical about what you think will be the best. As a guidebook writer, you should always be assuming there's something else and getting over those stereotypes. I would say get out and talk to people and try to find out something new about the place. Get invited to a local's home but I'd say that about any place in the world, when you're a travel writer covering a place.

What would you say is the gateway experience here?
Oh you mean like, sort of like a trademark experience? How about karaoke! I would say everybody should get their karaoke on when they're in Manila.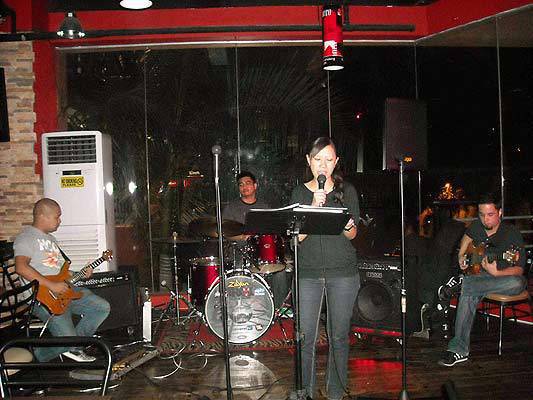 Do you have a karaoke song?
Absolutely. It's "Eye of the Tiger." It sounds a little cliché but it is a part of the culture here and it's something you go appreciate when you're living here. But what else? I can point to a lot of visual sights but I point to karaoke because it's universal here.


Filipinos, we move in herds. We're very sheltered-from our houses, we hop to our cars and go to our workplace, meet with friends, and then go back home. So it would be interesting to hear from an outsider, an expert at that, to tell us where to go in our own city.
There's a good chance you may know these places already but a lot have not really gotten out. I think you guys are onto some of the walking tours, Carlos Celdran tours. That's something everybody should do but I guess that's something obvious at this point too. Carlos has become pretty big and famous. The National Museum is one. I don't think a lot of people know and appreciate that. That's typical-Filipinos are genuinely pretty proud of the good things they have. So the National Museum is one. [Also,] don't live in fear. I think Filipinos more than foreigners can be afraid of their own city, of walking around and getting mugged. It goes for the whole country but it especially goes for Manila. You have to put that fear aside and get out and check the city out. I like Quezon City a lot. I like Morato the restaurant strip and the residences east of that. I compare it to some of the gated communities of Makati except they're not gated. If you go west of Morato, there's this quiet residential place and you can't believe you're still in Manila. Another gem here is the American cemetery. I don't know how much Filipinos like that but I'd certainly recommend that for foreigners for its war dioramas and just the peaceful ambiance. It's another refuge for Americans.


Is there anything you'd like to see more of in Manila?
Manila doesn't have enough parks. You don't have enough refuges. It needs more of that. Where you have them you have to hope you keep them. I guess Ayala Triangle Gardens in the middle of Makati is a minor miracle. It could've been developed into a mall or something, but it is a little bit of a refuge. That wasn't here when I was here last. Manila needs more parks. I wish there were more parks; I think that's one of the drawbacks of the city. Appreciate the ones that are here.
ADVERTISEMENT - CONTINUE READING BELOW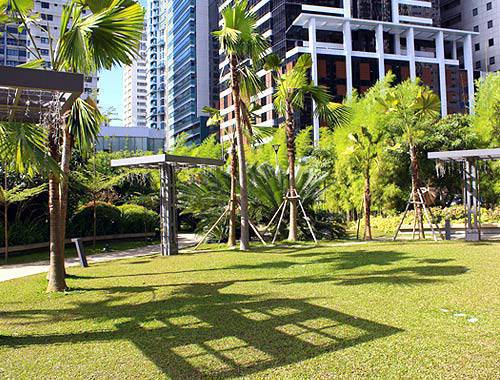 How about for the rest of the country?
Especially if you have access to a car, I'd say do a little road trip around Luzon. I love doing that. I've done it a couple of times, I've done it all the way to the tip by car. That's something I'd recommend, there's a lot to see if you do the whole loop around. You get north, there's a lot of beautiful churches there. Vigan, Pagudpud, there's a lot of beaches up there. Tuguegarao, the caves. Up at the tip, there's whale watching and dolphin watching, if you're lucky and find a boat. They aren't very organized up there. You can take a boat to the Babuyan Islands. There's a lot of cool stuff up there. Get in the car and go!


Now that you're on your nth visit here, are there things you're returning to?
Yes, for better or worse, my home was always Makati. I return to bars, friends and bars. I always end up at Handle Bar, one of my favorites just because that's where my friends generally congregate. The beer's a little bit more expensive now-it's at P135 a pop now. They caught up with the expats! This sounds really silly but there's a Starbucks around Valero, across [the] Citibank [building where I used to work] so I always try to go there whenever I'm here and have coffee. These little bits of nostalgia. Food-wise, I don't have a go-to place. There is no fastfood in Cambodia [where I'm based now] so I'd [probably] go to McDonald's.


ADVERTISEMENT - CONTINUE READING BELOW
Share this story with your friends!
---
Help us make Spot.ph better!
Take the short survey
Load More Stories