For These Queens, Life's a Drag...But It's Worth It
A candid conversation with two Manila drag queens, Dee Dee Holliday and Brigiding Aricheta, on makeup, society's gender roles, and what it takes to become a drag queen.
<>
(SPOT.ph) The most important tool a drag queen needs is a sturdy luggage set. With the amount of makeup, wigs, and costumes they have to bring to every photo shoot, dress rehearsal, and club appearance, a duffel bag simply won't do. This explains why the charming man walking towards us is struggling to carry his suitcase, in a size that most would use for a week-long trip overseas. "Hi, I'm Dee Dee," he introduces himself with a friendly grin and a firm handshake. It's no other than Dee Dee Marie Holliday, a highly respected figure in the local drag scene who's also a resident drag queen at O Bar, Manila's gay mecca.  test
A few minutes later, a shy, waifish lad climbs up the studio stairs, lugging a similarly large suitcase. He gives us a sheepish smile and introduces himself as Brigiding, or Brigs for short. After he affectionately greets Dee Dee, his drag mother (a drag term for a mentor), we direct them towards the well-lit makeup area, where they begin getting ready for a photo shoot.
Three hours of makeup, wig styling, and scintillating conversation later, they emerge—to the collective gasp of the room. The transformative aspect of drag is always impressive, but Brigiding Aricheta can now be easily mistaken for Ariana Grande's long-lost twin. The shy-boy façade is now gone—in its place is the commanding confidence of a lady who blooms under the limelight.
ADVERTISEMENT - CONTINUE READING BELOW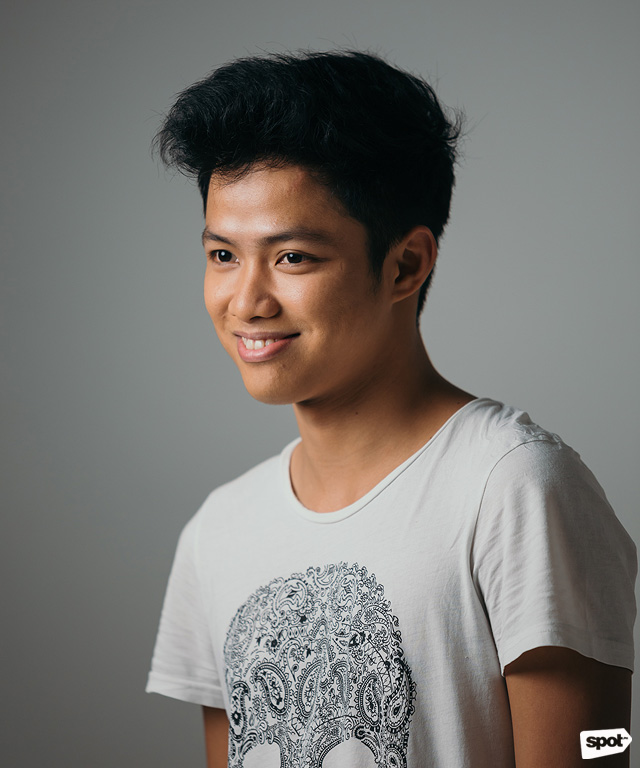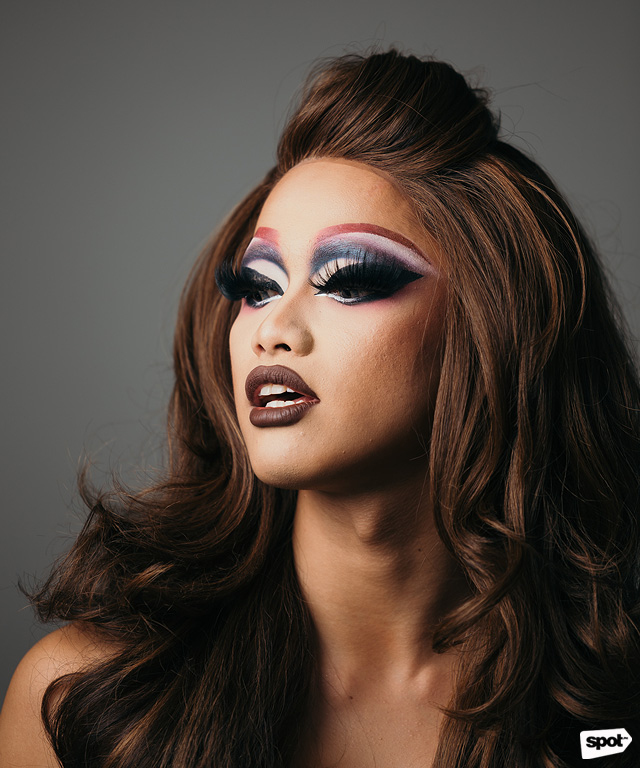 "Call me Gigi, she's my fearless alter-ego," she says of her drag persona. "She's glamorous, has crazy energy, and is a total slut." Gigi is currently one of the most buzz-worthy names in the local drag circuit, with over 9,000 Instagram followers waiting to see what she does next. 
ADVERTISEMENT - CONTINUE READING BELOW
Right then, Dee Dee comes out in a Marie Antoinette-inspired ensemble fit for an upscale boudoir. She assumes her position facing the studio lights, takes a deep breath, and pauses dramatically, as if she's about to make an important declaration.
"I own everything," Dee Dee announces—before bursting into a fit of giggles.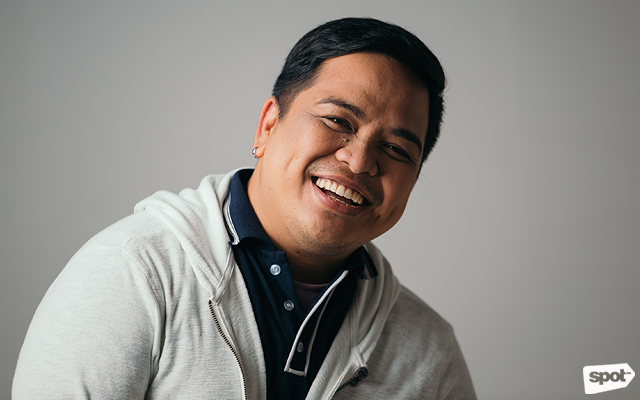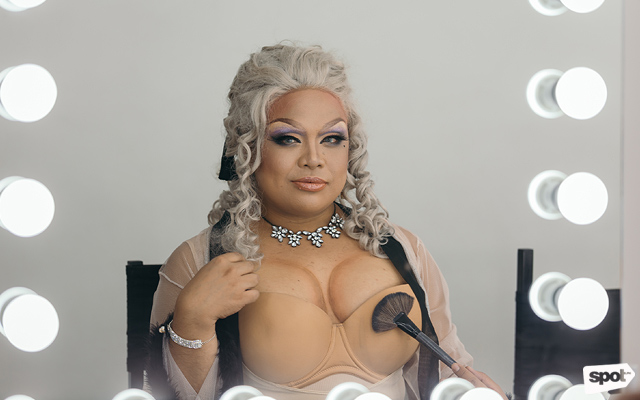 ADVERTISEMENT - CONTINUE READING BELOW
Both Dee Dee and Gigi have their own respective day jobs—the former works in a financial firm by day, and the latter moonlights as a freelance makeup artist and actor. But at night, they both get dolled up at O Bar, dance, and lip-sync to a variety of hits, to the delight of the crowd. Despite their wildly differing drag styles (Dee Dee takes inspiration from classic Hollywood divas, while Gigi exudes provocative, club-kid glamour), both have one essential thing in common: an unwavering passion for their craft.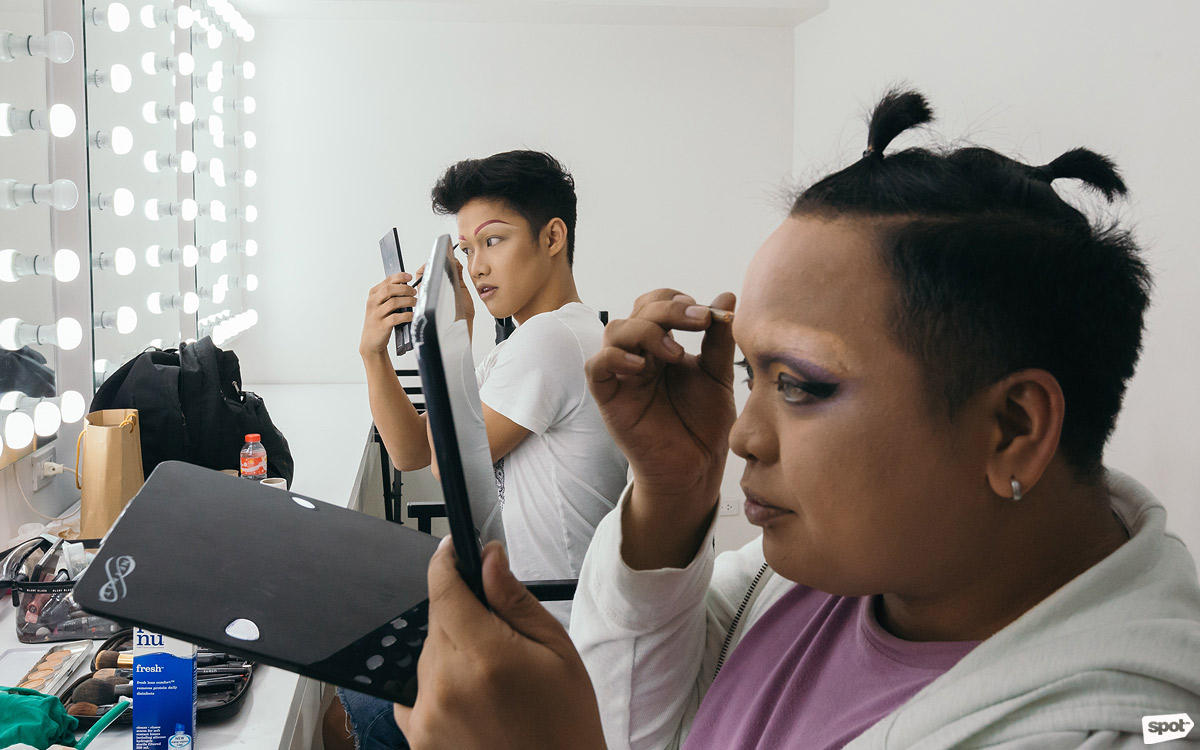 (L-R) Gigi and Dee Dee begin the drag transformation process.
PHOTO:

Jilson Tiu.
Getting into drag
The first product the queens will use to begin the drag transformation is...a glue stick. "Specifically, Elmer's Disappearing Purple Glue Stick," Dee Dee clarifies. "I use it to block out my eyebrows, then I cover it up with foundation so I can paint on another eyebrow over my brow bone," she explains.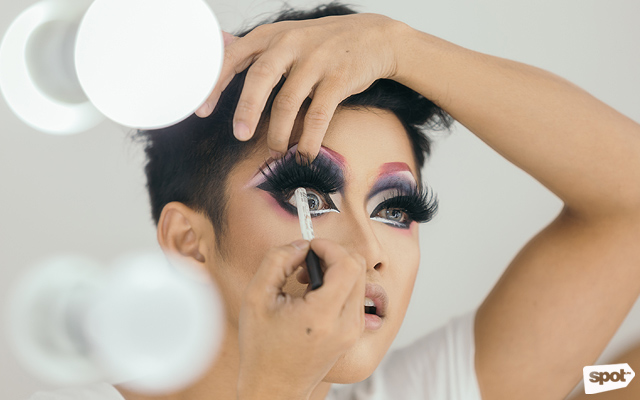 ADVERTISEMENT - CONTINUE READING BELOW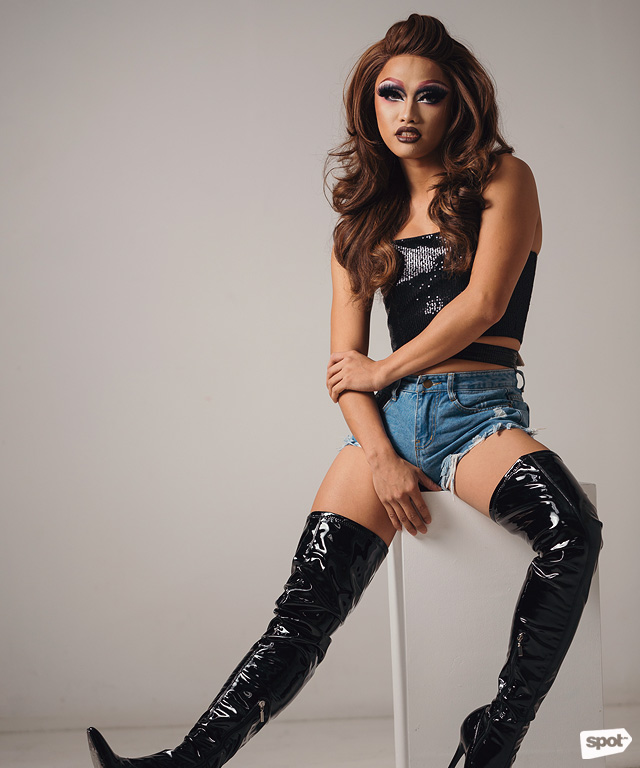 When asked how they first got into drag, they can't help getting a bit emotional. Gigi decided she wanted to be a drag queen as soon as she watched her first drag show. "She gave me life! [To this day] I believe that performance is still the best lip sync I've ever seen," she remembers. "[As a drag queen, you create a] fantasy for everyone to experience, so it was definitely exciting to finally be the one to serve it."
Dee Dee's eyes light up as she recounted just how liberating her first drag experience was. "I have always been interested in the glitter and glamour of drag queens. It started after I watched classic drag movies such as like Priscilla, Queen of the Desert and To Wong Foo. In 2009, when I got the chance to audition [at O Bar] with some convincing from my ex-boyfriend, I did it," she says.
ADVERTISEMENT - CONTINUE READING BELOW
She goes on to say that there's nothing like working a stage at a club. "[When I perform] I get to unleash the diva inside of me. I can be whoever I want to be. When I am on stage, with spotlights on in full regalia, I forget all the troubles in my life."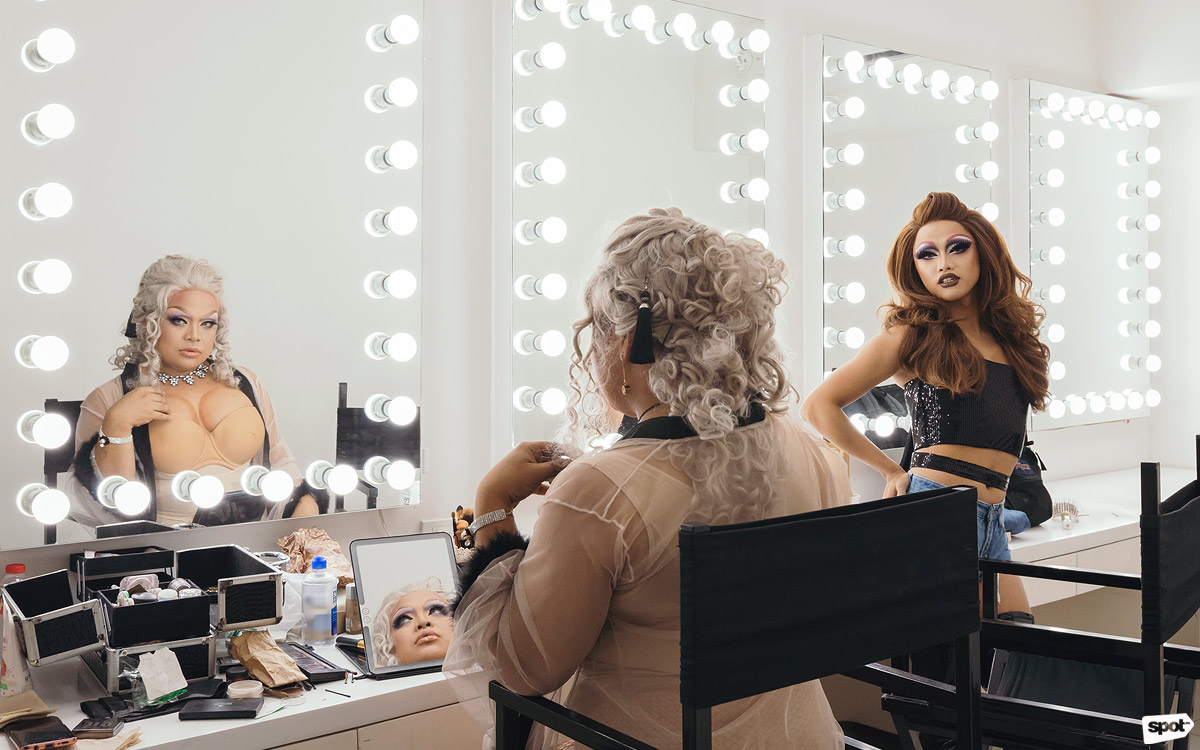 The politics of cross-dressing
Looking at it from a purely technical lens, drag is not something unfamiliar to Filipino society. As early as the 1950s, the comedy duo Dolphy and Panchito would regularly dress up as women in their films, to the delight of local audiences. A memorable scene in Mike de Leon's 1982 classic Batch '81 features a group of burly, hyper-masculine fraternity brothers all dolled up in rouge and corsets as they perform a number from the musical Cabaret. We don't even need to go that far back—who can forget the nation's favorite cross-dressing grandmothers Lola Nidora, Tidora, and Tinidora from Eat Bulaga's hit Kalyeserye starring AlDub?
But drag is so much more than just a bunch of men in dresses. According to Miguel Lizada, a literature professor from the Ateneo de Manila University with a background in gender studies and queer theory from the National University of Singapore, drag is a highly visible form of queer performance. "Queerness—as opposed to 'gayness'—always takes into account the cultural norms regarding gender and sexuality. When you 'queer,' you interrogate existing gender and sexuality norms," he says.
ADVERTISEMENT - CONTINUE READING BELOW
Therefore, what constitutes authentic drag must challenge and disrupt existing gender norms. "[Drag is] not just a form of gender expression, but a 'text' which consistently challenges [society's] gender conventions and roles. Drag always has to seek to be subversive through its creative and transgressive forms of play," Lizada explains.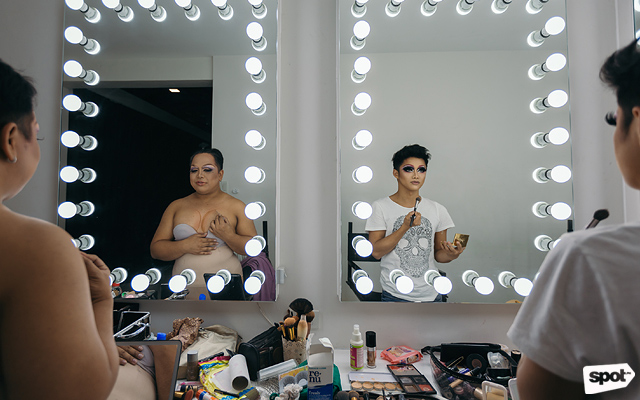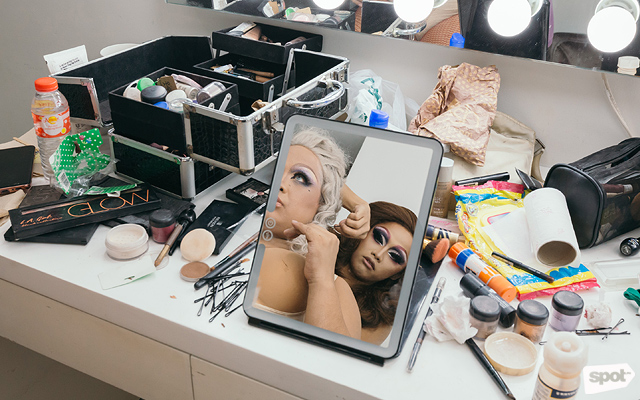 ADVERTISEMENT - CONTINUE READING BELOW
Drag is essentially a glittery middle-finger to society's restrictive and binding gender roles, and aims to satirize the various gender-based expectations men and women are subjected to and judged against. RuPaul, arguably one of the world's most successful drag queens, summed it up best when she said: "I do not impersonate females! How many women do you know wear seven-inch heels, four-foot wigs, and skintight dresses?"
Both Dee Dee and Gigi credit Ru with sparking the recent global resurgence of interest in drag, particularly revering her work on the show RuPaul's Drag Race. Ever since its first season premiere in 2009, the reality show competition pushed the world of drag out of seedy clubs and into mainstream consciousness.
Drag is essentially a glittery middle-finger to society's restrictive and binding gender roles
The show's impact on pop culture has slowly begun to influence Manila's drag scene, as well. "More Filipinos are tuning into RuPaul's Drag Race, and some great queens who were contestants on the show are now adding Manila [as stops] on their global tour schedules," Gigi explains, citing former contestants of the show who have toured around Manila such as Aja, Detox, and Naomi Smalls. Dee Dee agrees, adding that the show has also encouraged Filipino fans to check out and experience local drag queen shows in Manila.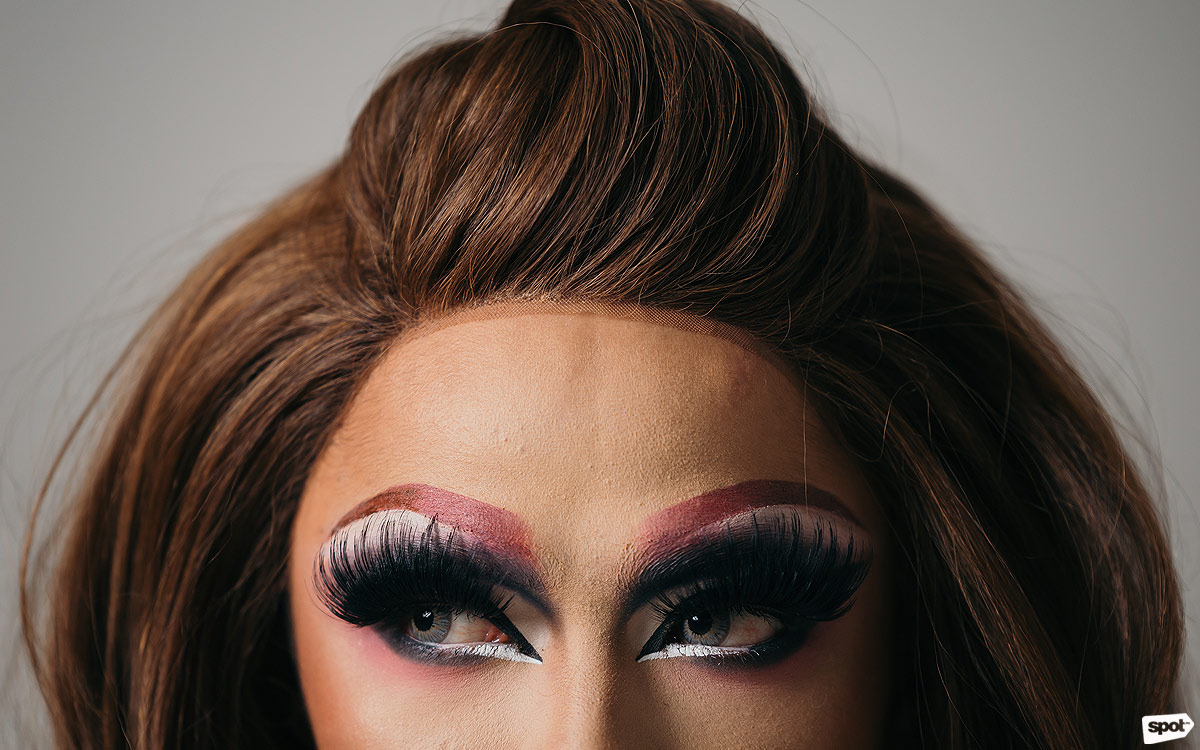 A community of queens
One of the biggest misconceptions about drag performers is that all of them identify as women. "For the record, I am a gay man," Dee Dee clarifies. "Not all drag queens are transgender, but I love my fabulous sisters who are."
ADVERTISEMENT - CONTINUE READING BELOW
Gigi agrees, adding that drag queens are often perceived as weak due to their embrace of hyper-femininity. "All the drag queens I know are tough and fearless," she says.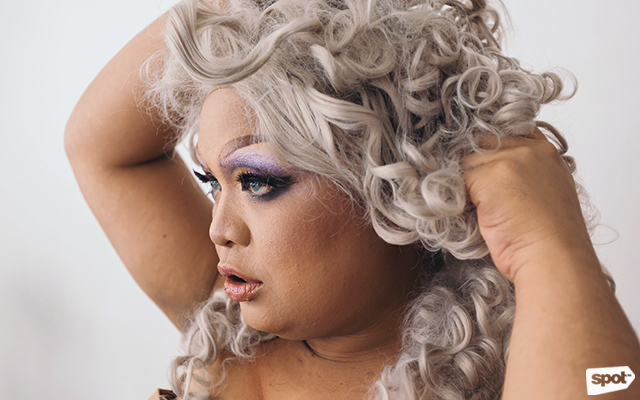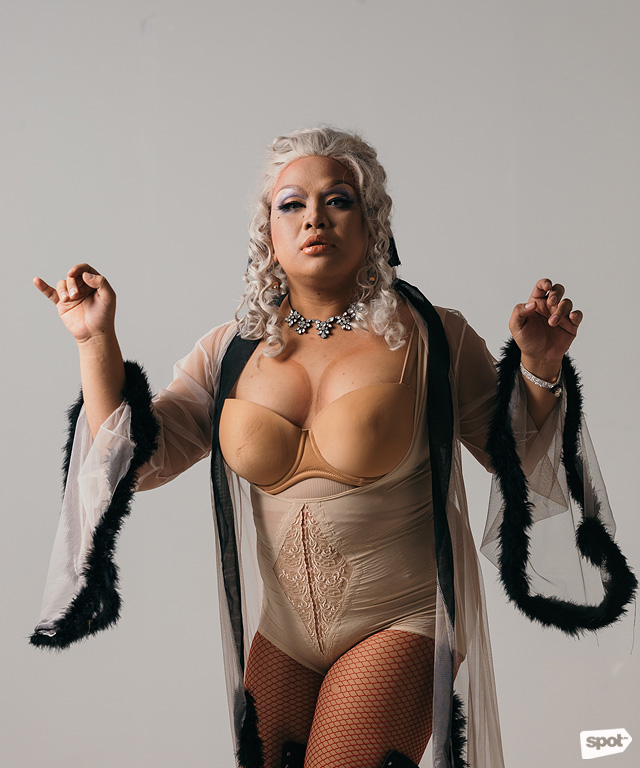 ADVERTISEMENT - CONTINUE READING BELOW
It requires a lot to get into full drag—from costumes, corsets, a variety of cosmetics and wigs, to special stockings that conceal unsightly bulges. So you can imagine what a nightmare it would be for a drag queen to lose her luggage. Both Dee Dee and Gigi have experienced this, yet they were able to power through with a little help.
"All the drag queens I know are tough and fearless." - Gigi Aricheta
"In worst-case scenarios, we will end up borrowing stuff from the other girls," Gigi explains. "It's a bit difficult, because we know our faces best and we know the products that work best on us," Dee Dee adds. "But the show must go on."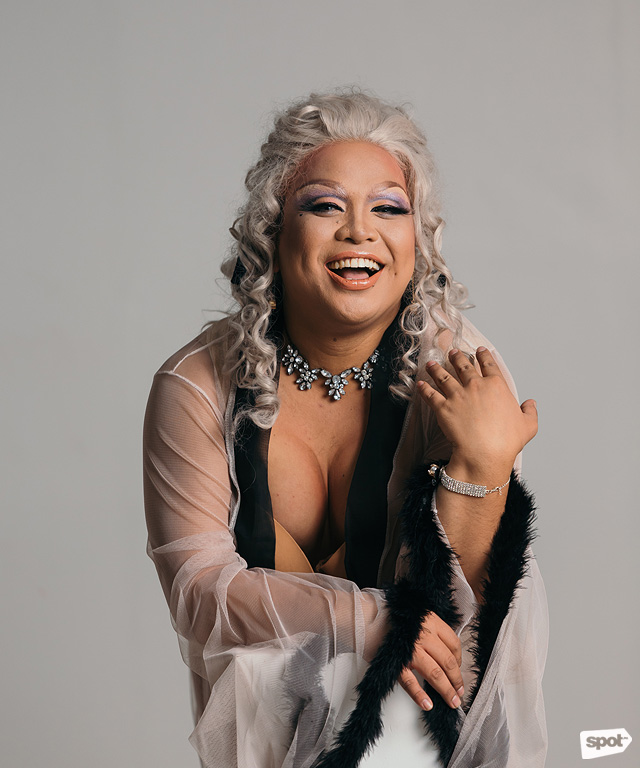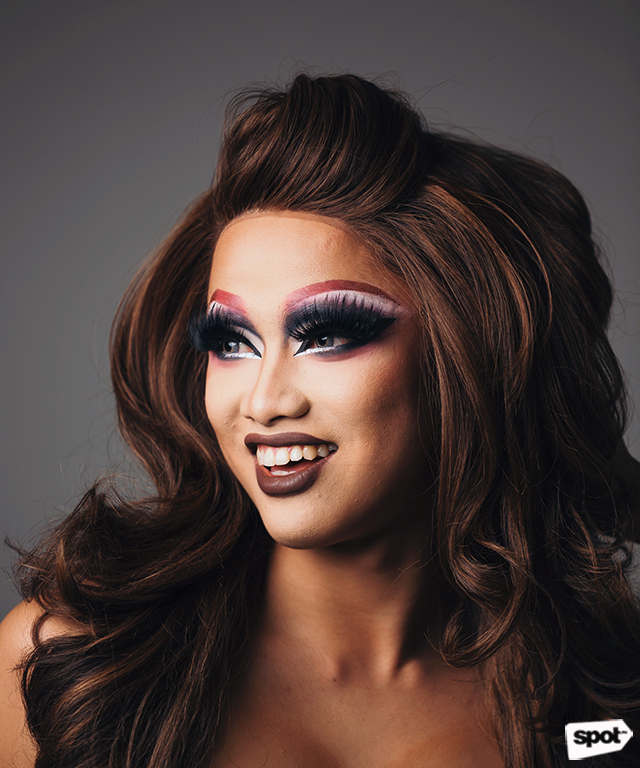 ADVERTISEMENT - CONTINUE READING BELOW
"Of course there's competition, but at the end of the day, we all support each other," Dee Dee explains. "It's just—you know how we drag queens love drama, and at times we get carried away," she adds, laughing.
"Honestly, it's the gay clubs that pit us against each other, because sometimes they want a certain queen to perform at their club so they can earn more," Gigi says.
Besides mastering applying makeup and lip-syncing from the heart, Dee Dee says learning how to work well with others is essential for those who hope to break into the world of drag. "Imagine a room full of queenly divas who believe that they are the prettiest in the bunch—it's chaotic. Be respectful!"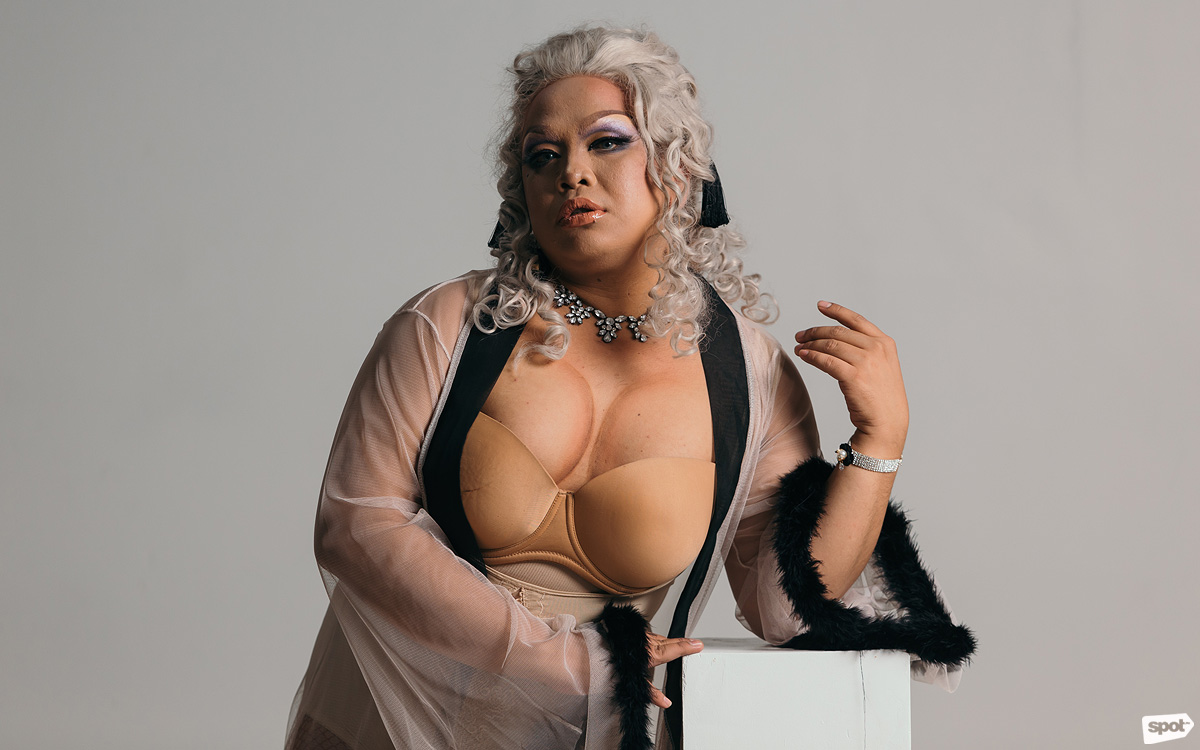 'I own everything.'
PHOTO:

Jilson Tiu
The art of drag is rooted in love
Dee Dee understands the power of being a highly visible member of the LGBTQ+ community, noting: "Being a drag queen in a [heteronormative] society is very challenging, [because] we represent everything that's in between. We [represent] the extremes of arguably the most oppressed group in society."
"The drag scene in New York, after all, started because kids were kicked out of their homes for being gay," she continues, referencing the 1991 seminal documentary Paris Is Burning, which featured the lives of Harlem's predominantly African-American and Latino underground ball scene in the 1980s. Drag families, known as "houses" would be formed as "drag mothers" would take these kids in, teaching them about the world of drag and forming new, familial bonds in the process. "Someday, I would also like to have my own house like that," Dee Dee says, adding that she is a drag mother of two.
ADVERTISEMENT - CONTINUE READING BELOW
Like a dutiful daughter, Gigi helps Dee Dee put on and style her Baroque-inspired wig. "I'm very proud of her," Dee Dee says of her drag daughter. "Ang dami niyang na-accomplish at such a young age."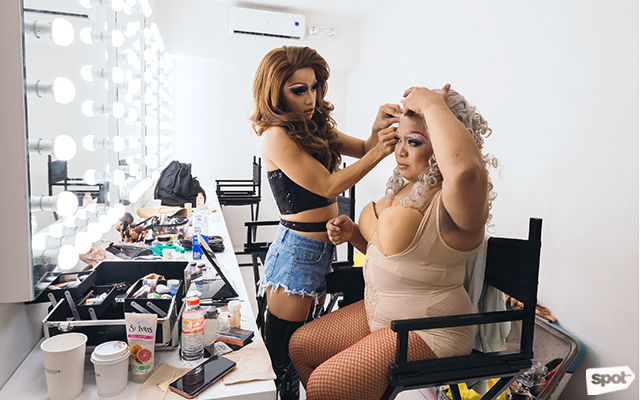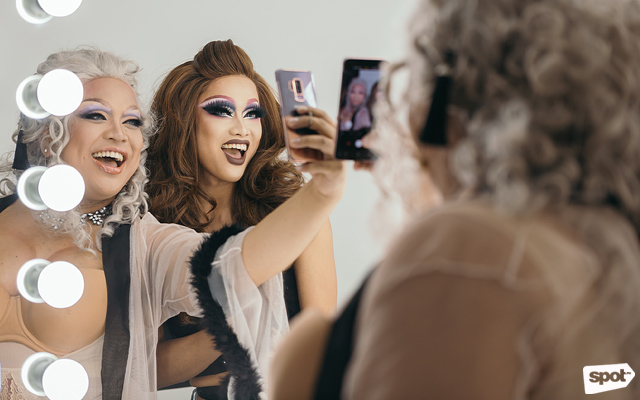 ADVERTISEMENT - CONTINUE READING BELOW
It's easy to dismiss drag queens as a bunch of over-the-top divas, but they contribute more to society than you may think at first glance. After all, it takes a lot of balls and self-love to go onstage in full gender-bending glam to be your most authentic self, despite what others may say. "[Drag queens] bring joy, glitter, and glamour. We are one of the pioneers of the LGBTQ+ plight towards equality, and we represent those who are hiding in the shadows," Dee Dee says. "We give hope to that young gay boy who wants to express himself creatively but is afraid of being ostracized. We represent the oppressed. Moreover, we are your best allies."
Gigi agrees with this, and compares drag queens to magic. "Do you remember how [in childhood] we were so entertained with birthday party magic shows? Well honey, we are the new magicians. We create fantasies and experiences with more glitter and laughter!"
"We give hope to that young gay boy who wants to express himself creatively but is afraid of being ostracized" - Dee Dee Holliday
The shoot ends, and both Dee Dee and Gigi get out of drag and start repacking their suitcases. It's uncanny how a simple, oversized suitcase can contain what is essentially their whole lives. And, despite society's continuous misjudgment of them, one can't help but be moved by the sight of them, out and proud, luggage in tow, living their best lives.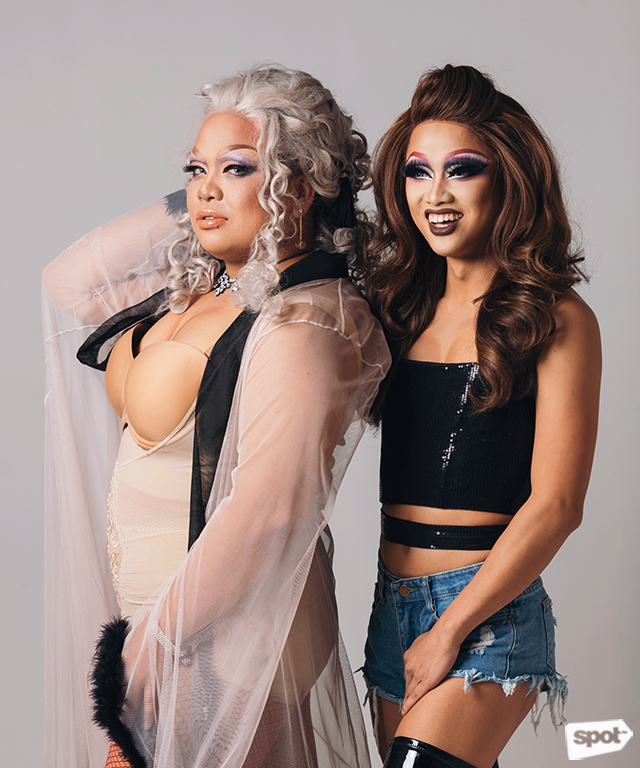 ADVERTISEMENT - CONTINUE READING BELOW
Dee Dee Marie Holliday is O Bar's resident drag queen. You may follow her on Instagram and on Facebook.
Brigiding "Gigi" Aricheta is a regular drag queen at O Bar, who also moonlights as a makeup artist. You may follow her on Instagram and on Facebook.
ADVERTISEMENT - CONTINUE READING BELOW