(SPOT.ph) The most important tool a drag queen needs is a sturdy luggage set. With the amount of makeup, wigs, and costumes they have to bring to every photo shoot, dress rehearsal, and club appearance, a duffel bag simply won't do. This explains why the charming man walking towards us is struggling to carry his suitcase, in a size that most would use for a week-long trip overseas. "Hi, I'm Dee Dee," he introduces himself with a friendly grin and a firm handshake. It's no other than Dee Dee Marie Holliday, a highly respected figure in the local drag scene who's also a resident drag queen at O Bar, Manila's gay mecca.  test
A few minutes later, a shy, waifish lad climbs up the studio stairs, lugging a similarly large suitcase. He gives us a sheepish smile and introduces himself as Brigiding, or Brigs for short. After he affectionately greets Dee Dee, his drag mother (a drag term for a mentor), we direct them towards the well-lit makeup area, where they begin getting ready for a photo shoot.
ADVERTISEMENT - CONTINUE READING BELOW
Three hours of makeup, wig styling, and scintillating conversation later, they emerge—to the collective gasp of the room. The transformative aspect of drag is always impressive, but Brigiding Aricheta can now be easily mistaken for Ariana Grande's long-lost twin. The shy-boy façade is now gone—in its place is the commanding confidence of a lady who blooms under the limelight.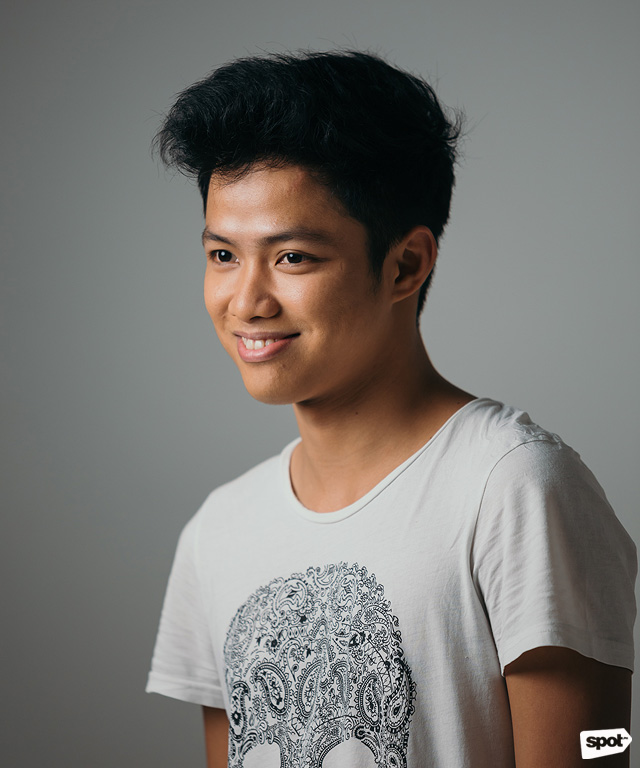 ADVERTISEMENT - CONTINUE READING BELOW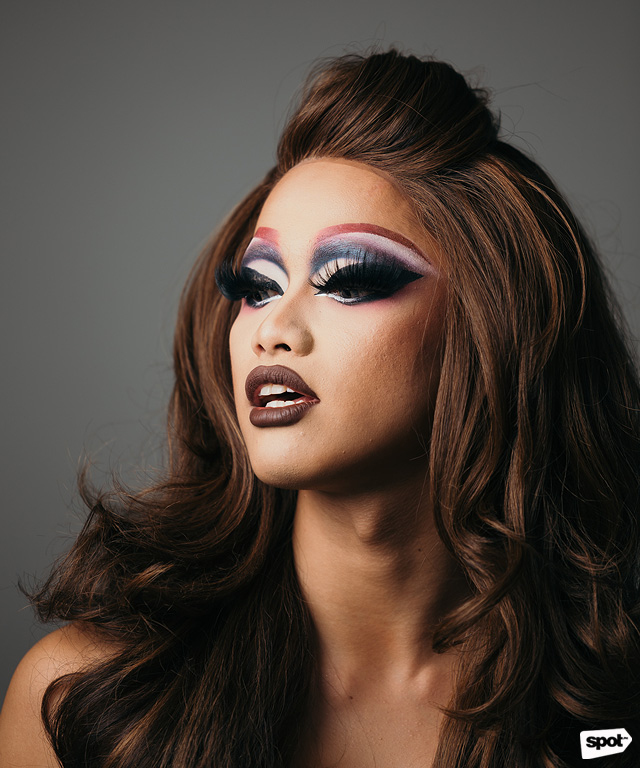 "Call me Gigi, she's my fearless alter-ego," she says of her drag persona. "She's glamorous, has crazy energy, and is a total slut." Gigi is currently one of the most buzz-worthy names in the local drag circuit, with over 9,000 Instagram followers waiting to see what she does next. 
ADVERTISEMENT - CONTINUE READING BELOW
Right then, Dee Dee comes out in a Marie Antoinette-inspired ensemble fit for an upscale boudoir. She assumes her position facing the studio lights, takes a deep breath, and pauses dramatically, as if she's about to make an important declaration.
"I own everything," Dee Dee announces—before bursting into a fit of giggles.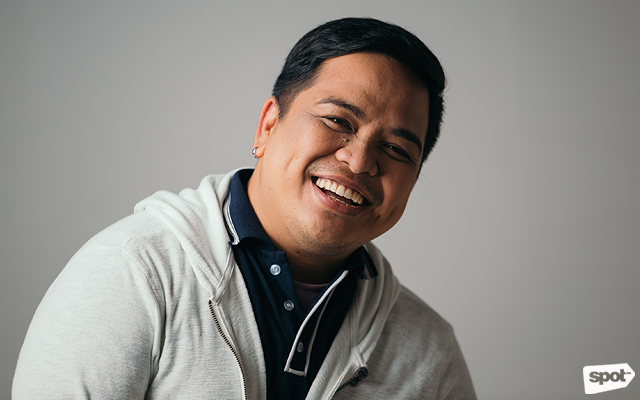 ADVERTISEMENT - CONTINUE READING BELOW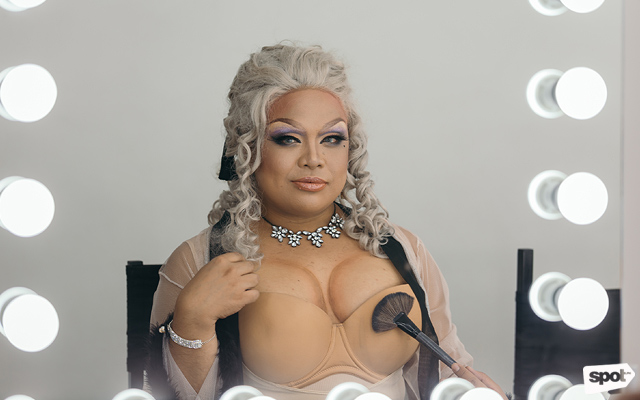 Both Dee Dee and Gigi have their own respective day jobs—the former works in a financial firm by day, and the latter moonlights as a freelance makeup artist and actor. But at night, they both get dolled up at O Bar, dance, and lip-sync to a variety of hits, to the delight of the crowd. Despite their wildly differing drag styles (Dee Dee takes inspiration from classic Hollywood divas, while Gigi exudes provocative, club-kid glamour), both have one essential thing in common: an unwavering passion for their craft.
ADVERTISEMENT - CONTINUE READING BELOW