Capturing an Era: Revisiting Mike de Leon's Timeless Films
We take a look back at this acclaimed director's enduring filmography.
Mar 13, 2018
(SPOT.ph) The first screening at the UP Film Center on March 10 of Citizen Jake—Mike de Leon's long-awaited comeback film after a hiatus of almost two decades—makes this a good time to revisit the body of work of one of this country's greatest filmmakers. 
Together with Lino Brocka, Ishmael Bernal, and other highly original artists of their generation, De Leon helped forge the Second Golden Age of Philippine cinema. This period, spanning the 1970s until the mid-'80s, continues to inspire filmmakers because of the fiery collective vision of that era's movies, amid a time of repression during the Marcos dictatorship.
De Leon stands apart from his peers for his relatively limited film output—his IMDb page lists a mere total of 15 directorial credits. But this is a diverse film collection unlike any other, ranging from the rom-com to the politically charged. With these movies, De Leon extended and subverted as well the film legacy of LVN Studios of which he is a direct heir, being the son of the renowned producer Manuel de Leon and grandson of LVN's matriarch, Narcisa "Doña Sisang" Buencamino-de Leon.
ADVERTISEMENT - CONTINUE READING BELOW
Unlike the Second Golden Age, whose output is being steadfastly restored by the likes of the ABS-CBN Film Restoration Project, the First Golden Age around the 1950s, of which LVN forms part, has become a fading memory to TV viewers who grew up in the '70s watching afternoon reruns. But film clips from that lost era have been retrieved here and there and are getting a new lease on life thanks to social media, courtesy in part of the Citizen Jake Facebook page. De Leon's own movies have had better luck in the current restoration efforts, although some, like his horror masterpiece Itim, are long overdue for a reappreciation. De Leon himself, now 70, is a veteran artist coping with a new film environment fueled by social media. He is also confronted by the undead: The creeping return of repression, Batch '81 redux in today's political reality.
This is by no means a complete list of De Leon's work. Not included here are his early shorts, his 1986 video feature Bilanggo sa Dilim, the 1984 documentary Signos, and his contribution ("Aliwan Paradise") to the 1992 Southeast Asian film anthology Southern Winds; as well as Eddie Romero's epic Aguila (1980) and Brocka's Maynila sa mga Kuko ng Liwanag (1975), for which De Leon won a Famas in the cinematography category.
ADVERTISEMENT - CONTINUE READING BELOW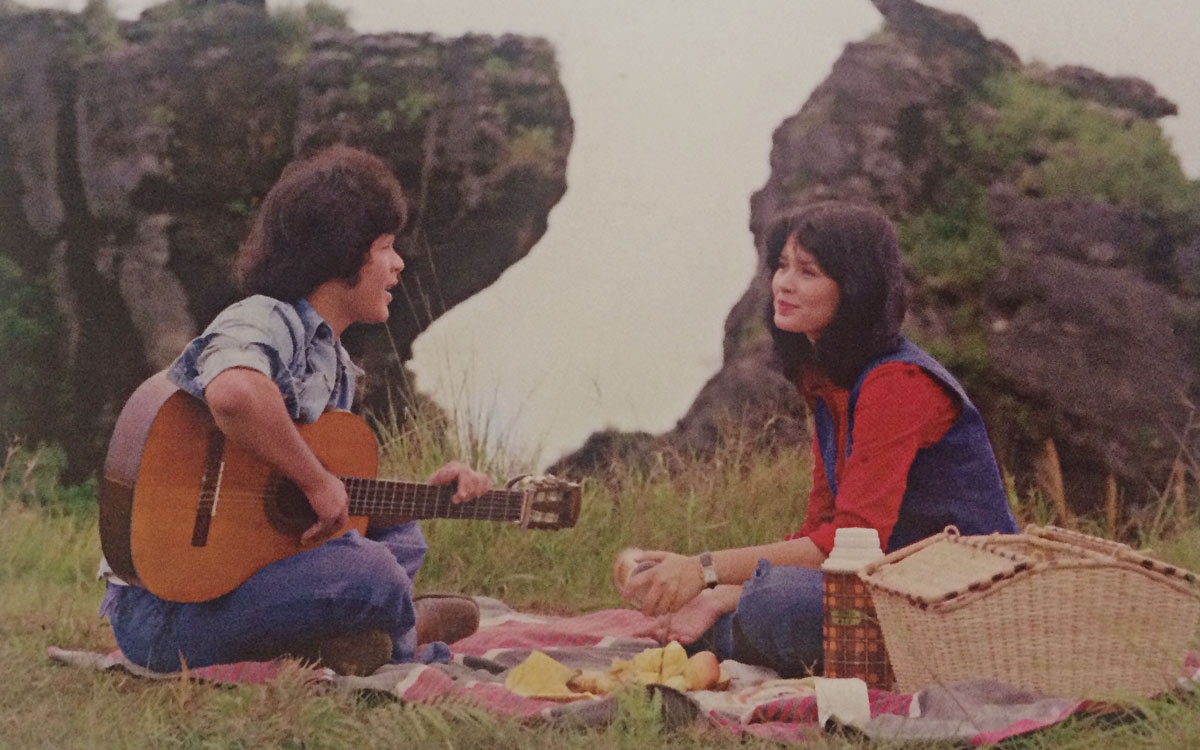 PHOTO:

Batch '81: The Making of a Mike de Leon Film (Asian Film Archive, 2017)
Itim (1976)
De Leon's proper debut as a film director, soon after his success as cinematographer of Brocka's Maynila, is a film of his that cries out for a restoration before a new audience. Or at least it should have a fresh rerun during Holy Week—that period in the Christian calendar that is the background of this sublime horror film, about a small-town lass (Charo Santos) possessed by the vengeful spirit of her sister who died of an induced abortion. Apart from the original Patayin sa Sindak si Barbara by Celso Ad. Castillo, there is probably no other Filipino horror film that is such an engrossing bad trip, terrifying and beautiful. The Urian, in its first year as an award-giving body, gave the cinematography, sound, and film-score prizes to this movie, which is as dreadful in its terror as the next one, in its charm, is captivating.
ADVERTISEMENT - CONTINUE READING BELOW
Kung Mangarap Ka't Magising (1977)
Francois Truffaut, the great romanticist of French cinema, once said that every director's new film should be a reaction to his last work. In that sense, De Leon breaks away from the tropical gothic of his remarkable debut to dream up his most appealing film and the only kilig entry in his cinema. Widely regarded as a pioneer in the Pinoy rom-com genre, Kung Mangarap Ka't Magising (KMKM) is actually guided by enough realism in its story of a friendship-developing-toward-romance between a bachelor drifting in college and a young wife at a crossroads in her marriage. This movie also serves as a contrasting companion piece to Itim in presenting de Leon as a pictorialist. The film, moreover, is an evocation of Baguio City when it was then truly the City of Pines—and of Hilda Koronel, who is at her loveliest in this picture. KMKM has been restored and reissued by ABS-CBN, together with Hindi Nahahati ang Langit, and the next film.
ADVERTISEMENT - CONTINUE READING BELOW
Read SPOT.ph's retro-review of Kung Mangarap Ka't Magising.
Kakabakaba Ka Ba? (1980)
Arguably the most problematic of De Leon's works, Kakabakaba Ka Ba? stands out, in our correct sensibilities nowadays, for its rampant racist and sexist gags, one of them having a fat woman grunting like a pig during a scuffle. Yet one assumes that this prevalent defect in this movie doesn't hint at any prejudice on the director's part, but instead at the sensibilities then, which also allowed the jolly sexism of Danny Zialcita's films. What certainly must have emboldened ABS-CBN to restore Kakabakaba Ka Ba? is the freewheeling panache behind this faux-musical/slapstick/ satire/thriller. With its sheer virtuosity, the film won for De Leon a Best Director Urian. It's also remarkable how Christopher de Leon has transformed from the naiveté of his Joey character in KMKM, only three years prior, to the full confidence of his leading-man persona by this project. He also has a perfect pop number by Jim Paredes. Charo Santos returns from Itim, this time as a sexier muse, compared with the more introspective Hilda. After this excursion, De Leon would be back in top, disciplined form with his next three movies—the most essential in his filmography.
ADVERTISEMENT - CONTINUE READING BELOW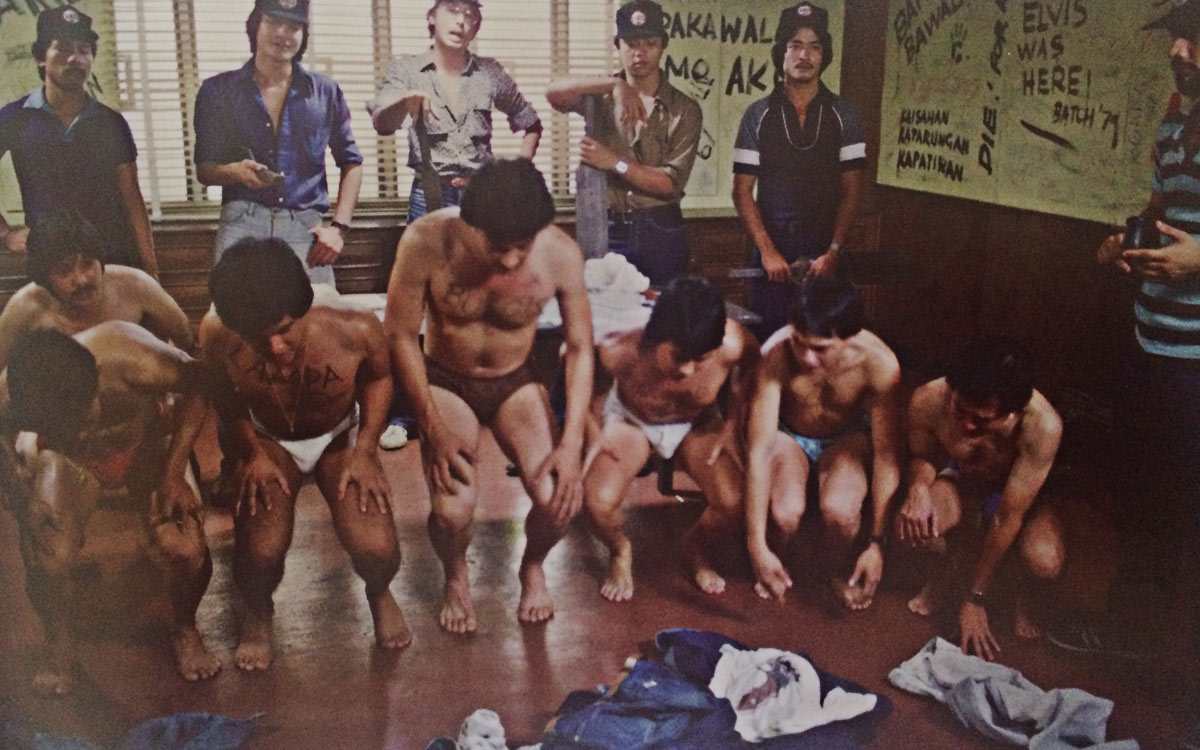 PHOTO:

Batch '81: The Making of a Mike de Leon Film (Asian Film Archive, 2017)
Kisapmata (1981), Batch '81 (1982), and Sister Stella L (1984)
So far, only Batch '81 has been restored (by film lab L'immagine Ritrovata) among these movies which, in hindsight, may be seen as a political trilogy commenting on the Marcos dictatorship, with each succeeding film an escalation of theme from the preceding one. Kisapmata transforms Nick Joaquin's 1961 crime reportage, "The House on Zapote Street," into an allegory about a despotic father stifling his daughter in her new life as a married woman but still obliged to live in his home. De Leon would gear up this theme with Batch '81, made around that year when Marcos lifted Martial Law in letter but not in spirit. Writer Jerome Gomez has written a book on that film's making and reception, including Imee Marcos's support for the film despite its parallels between the fictional fraternity of the movie and her father's regime. By the time of Sister Stella L, which features Pete Lacaba's eloquent screenplay, De Leon went all the way with the agit-prop tempo of this organic trilogy, amid the background of a nation erupting too in protest, following the 1983 Aquino assassination. These films are also a showcase of excellent performances—especially by Vic Silayan as the tyrant-father in Kisapmata, and by Mark Gil and Vilma Santos in their respective iconic roles as the fanatic fratman Sid Lucero and the politicized Sister Stella.
ADVERTISEMENT - CONTINUE READING BELOW
Read SPOT's retro-review of Batch '81.
 Hindi Nahahati ang Langit (1985)
Like the activist Brocka who still had his sights on the conventional drama, De Leon also turned elsewhere and adapted this komiks romance by Nerissa Cabral. The typical judgment about this film is that it is in, but not of, the Mike de Leon film canon. Yet Hindi Nahahati is actually a gem of a pop film by the master—as evocative if not as iconic as KMKM. This is one of the more engaging movies in the screen tandem of Christopher de Leon and Lorna Tolentino, and LT is at her radiant best in this elegant Pinoy melodrama, worthy of Leroy Salvador and Danny Zialcita.
Bayaning 3rd World (1999)
Perhaps it's fitting that de Leon's last project before his hiatus would be literally such a small film—almost a chamber piece where he bids good-bye, for now, until his return, if he so decides. Bayaning 3rd World is also a meta-film, quite ahead of others of this mould, about a duo of filmmakers (Ricky Davao and Cris Villanueva) who interact across time with Rizal's relations, his sister Trining, his wife, Josephine Bracken, and with the hero-subject himself (portrayed by Joel Torre), as they grapple with their doubts on the heroism of this flawed patriot. The movie almost functions as a Godardian polemic, if in the context of historical criticism, and in its predominant skepticism, it becomes clear why De Leon could not prep himself to tackle the Rizal biopic (with its implied hero-worship agenda) that was earlier assigned to him and eventually passed on to Marilou Diaz-Abaya.
ADVERTISEMENT - CONTINUE READING BELOW
The rest that followed was silence, but now he's back with a new film, confronted by the real horrors of the present scene.
Citizen Jake screens to the public on March 13, 7 p.m. at Cine Adarna, University of the Philippines - Diliman, Quezon City.