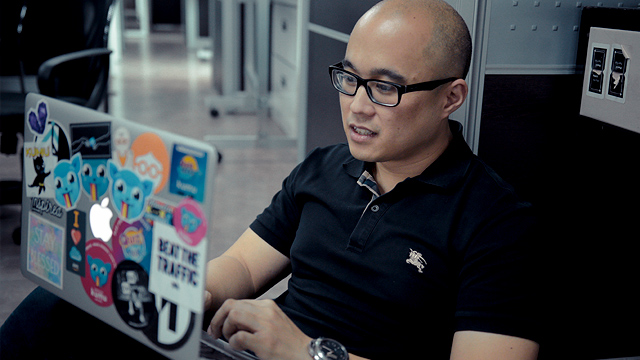 (SPOT.ph) Two years. That's more or less how long it took Roland Ros and his friends to get the idea of Kumu off the ground and into an app with more than two million users worldwide. It's hard to define what Kumu is now. Loosely speaking, it's a streaming, gaming, shopping, and social media platform that could almost be described as an entire movement—or at least part of what is pushing the tide of how we communicate today.
ADVERTISEMENT - CONTINUE READING BELOW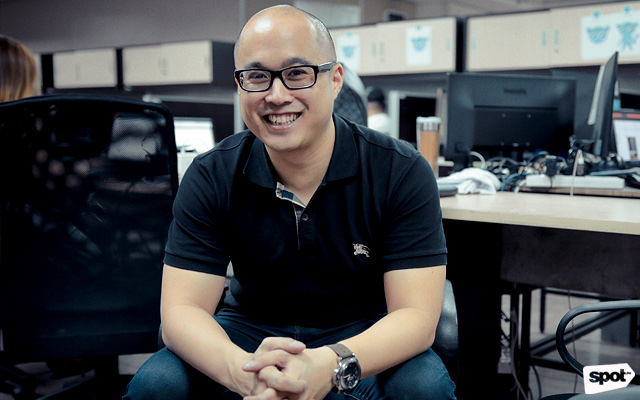 So what does it take to head a startup like Kumu? A team of around 40 people, a bit of office space in a building somewhere in Mandaluyong, and a whole lot of grit. It may seem like an almost too-simple recipe for an entire business, but we're letting Ros keep the rest of the story. Instead, what we do get is a peek at the day-to-day: the daily requirements of sustaining and continuously growing a company. If you've ever wondered what it's like to be the head honcho of a startup, read on. 
Morning
Ros sets his alarm clock for 6 a.m.—a bit earlier than is actually necessary, but it gives him time to start the day on the right note. "I always start the day in gratitude," explains Ros. Far simpler than the Eat, Pray, Love cliché you might be thinking of, "this gratitude exercise is actually just something where I close my eyes and clear my mind." This gives Ros the headspace to think about the three main goals he wants to achieve on that same day, giving him a daily feasible checklist. All else may go to ruin, but these three things are practically sacred.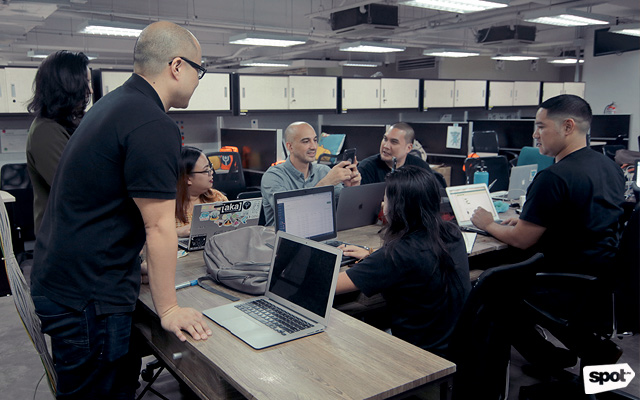 ADVERTISEMENT - CONTINUE READING BELOW
Aside from the daily things to do, Ros also lists down bigger, more long-term goals he has for himself. It's all in a document that's been with him for the last 10 years. "I've actually had to rewrite them every three to four years because I achieve those goals," says Ros, with just a hint of proud disbelief—who can blame him?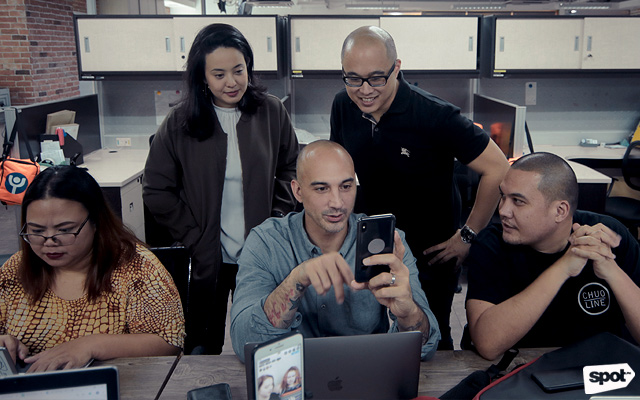 ADVERTISEMENT - CONTINUE READING BELOW
After the internal reassessment, Ros throws in a couple of push-ups to round out the mental exercise, then it's off to the office. Ros gets started on the three things he wants to achieve while in the car or in transit because yes, no one is immune to the Metro's traffic. Once he hits the office, he checks up on the Kumu team and gears up for the rest of the day.
Afternoon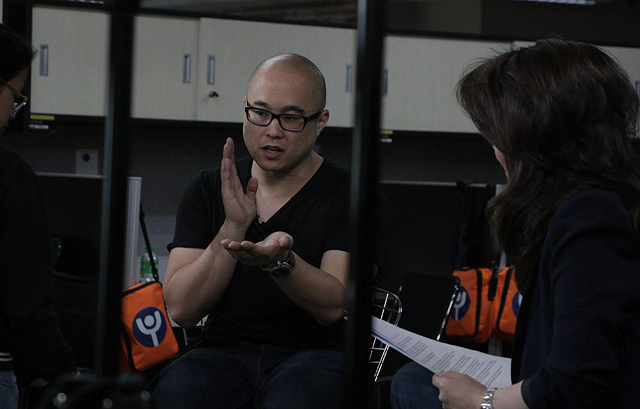 ADVERTISEMENT - CONTINUE READING BELOW
Ros usually spends more time outside of the office than inside. "Usually my schedule is super packed with a lot of meetings." The push to get Kumu farther and farther off the ground never ends for Ros, so he's constantly out there talking to people—from international investors to local companies—just to gain more space for the app. Ros keeps his fingers on the pulse, business-wise, but beyond the number-driven data, he also checks out how the users are doing.
"Because it is a live-streaming app, I'm able to just jump on and talk to users," says Ros. Checking in with the users is one way for him to be sure that the numbers are for real and that people are genuinely enjoying being on Kumu. It gives him the sense of the community they've built online and how they can change things up. Plus, he just really likes hanging out with them through the app.
ADVERTISEMENT - CONTINUE READING BELOW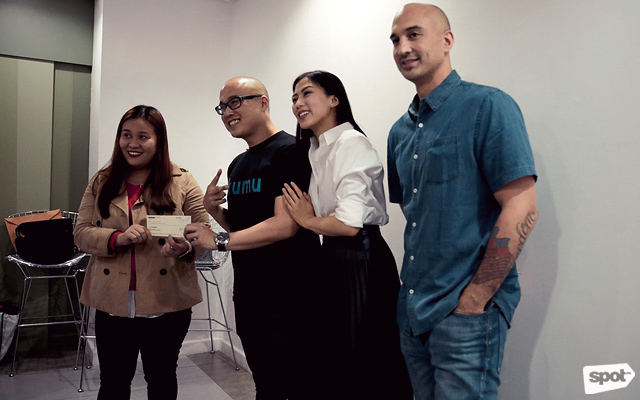 Evening
Lunch to late afternoon is usually busy for the founder, but at around 6:30 or 7 p.m., he starts to slow things down a bit. Ros sets up camp at home or at a quiet café where he continues with some of the less urgent things that still need to be done. He spends most of the day "checking in with investors, checking in with my managers, and then also checking in with our users," but at night, he's able to focus on other things. Mostly still Kumu-related, such as talks for stuff that are way down the pipeline, but this time of the day usually allows for a bit of breathing space.
ADVERTISEMENT - CONTINUE READING BELOW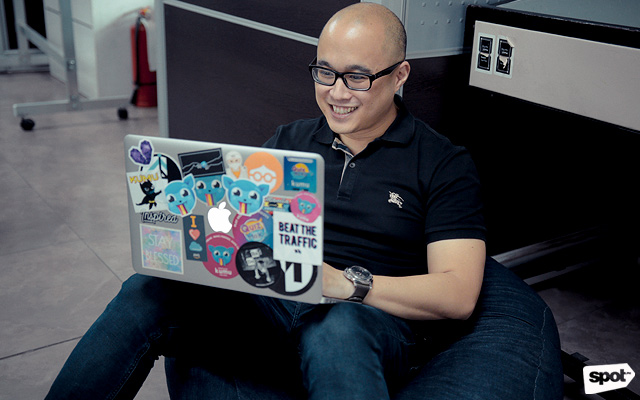 Ros officially turns work off at around 10 o'clock, then it's time for bed. One of his goals is to get into the habit of going to bed early—everyone's goal, really—so he tries to make sure he's ready to sleep by 10 p.m., with eyes shut by 12 a.m. This gives him some time to catch up on other things, too, before he gets ready to start again the next day.
ADVERTISEMENT - CONTINUE READING BELOW
Strictly speaking, Ros doesn't call himself the Chief Executive Officer of Kumu, and would rather tag himself as one of the founders. The idea of Kumu is, after all, really one that's based on a community and not the traditional corporate ladder (BTW, Kumu is short for the number one Filipino greeting: Kumusta?). The push behind it started in 2010 for Ros, who was at that time doing humanitarian and community work in the Philippines. A Los Angeles native with Ilocano roots, he was looking for a way to create a real impact in the Filipino community—something he continues to do with Kumu.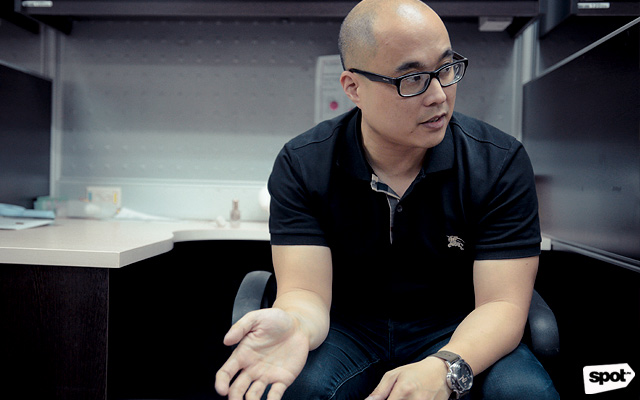 ADVERTISEMENT - CONTINUE READING BELOW
Two years. That's how long it took Kumu to go from its original conception as a messenger app to the live streaming service it is today. Now, it connects people from more than 55 countries all over the world who use the app to stream their games, their shows, their shops and anything in between. It's a different kind of platform and no one can say for sure how else Kumu will change the game, but for now, Ros is taking it one day at a time.
Share this story with your friends!
---
Help us make Spot.ph better!
Take the short survey
More Videos You Can Watch
Load More Stories