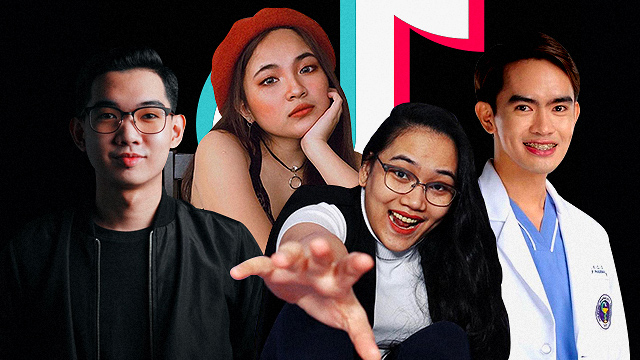 (SPOT.ph) It's been roughly two years since the popular social media app TikTok became everyone's favorite way to pass the time. What started as easy-to-copy dance videos, the platform's content has evolved to bite-sized vlogs, skits, and more. Nowadays, it isn't uncommon to spend hours swiping up on the app (roughly three to four hours for the author) where you fall into a very deep hole that is very hard to get out of.
ADVERTISEMENT - CONTINUE READING BELOW
In the past few months, various creators have taken to utilizing the algorithm to its full potential not just to entertain but to educate as well. Ranging from videos about health, fitness, financial topics, and even history, these Filipino creators reinvent the term "edutainment."
Also read: 
Ayn Bernos Clapping Back at Haters on TikTok Has Us Living
How "Woke Lolo" Chel Diokno Makes His TikTok Videos
This Dancing Security Guard Has Half a Million Followers on TikTok
Here are 10 Filipino TikTok creators that give you your daily dose of edutainment:
Arshie Larga
If you have a question about the medicine you take, then most likely, Arshie has a video on it. A Doctor of Pharmacy graduate from the Centro Escolar University, Larga often creates explainer videos in fun, creative ways—usually with a trendy TikTok dance to go along with it. Remember that time when paracetamol was in high demand? He actually made a video to teach people how to identify fake paracetamol as a precautionary measure!
Gianna Abao
Interested in improving your confidence or simply want to level up your public speaking skills from the comforts of your home? You might want to give Gia a follow! A member of the Metro Manila Toastmasters Club, some of the topics that Gia covers are ways to elevate your day-to-day phrases, how to stutter less, and even how to use idiomatic expressions for that essay you need to write.
Coach Abby
We all have that one friend who is a complete wiz with spreadsheets; and on TikTok, there's only one that comes to mind. Coach Abby not only teaches you the basics of pivot table-making but also how you can do your boss' stressful Excel requests with just a few clicks of the button. Apart from that, she also creates tutorial videos, such as how to use Microsoft Office for free and even how to delay your e-mail messages so that you won't commit an online faux pas.
ADVERTISEMENT - CONTINUE READING BELOW
Cha Gomez
Thinking of entering the world that is called the stock market but too overwhelmed to start? Or what about what you can do so you can finally achieve the financial freedom that everyone dreams of? Miss Invest herself, Cha Gomez, can help you out! A licensed chemical engineering by profession, she creates videos on #MoneyTok topics such as explainer videos on different stock market terms, life versus non-life insurance, and even comparing a traditional bank versus that of a digital one.
Mighty Magulang
In an age where "fake news" can easily be mistaken for the truth and historical revisionism is at an all-time high, Mona Magno-Veluz (a.k.a. Mighty Magulang) takes the heavy task of sharing history the right way. If you're curious about a certain part of Philippine history, then we're pretty sure she might have a video about it.
Think Math
Not everyone is a math whiz and that's completely okay! Whether it's algebra, geometry, or even just basic math, Think Math's account is the perfect go-to that can help you solve your problems—of the math kind, that is.
ADVERTISEMENT - CONTINUE READING BELOW
Kevin De La Cerna
For aspiring creatives, Kevin De La Cerna is the educreator for you! This Cebu-based creator has different videos on how to utilize Adobe softwares to its full potential such as how to create mockups in Photoshop and how you can edit 10 times faster in Premiere Pro. It also helps that his account is color-graded to perfection which automatically tells you that he knows what he's talking about.
Mikee Misalucha
Learning a new language can be a bit intimidating and for most, confusing. While Mikee's content is a mix of Korean culture, fangirling, and K-Pop song covers, she also regularly teaches you Korean words, common phrases, and yes, Korean slang too! Plus, she gives recommendations on what apps you can use to help you learn Korean just like she did!
Attorney Mai Mai
There's so much about the law that we don't understand and we're thankful for people like Attorney Mai Mai who makes it easier for us to comprehend the legal jargon. A law professor and radio host, her TikTok account feels like a classroom minus the stressful recitation with her series of "lectures" and "quizzes."
ADVERTISEMENT - CONTINUE READING BELOW
Coach Lyqa
If you think she looks familiar, well, it's because she is! Coach Lyqa has been part of the educreator game since 2013 when she started creating videos on how to pass aptitude tests such as the Civil Service Exam and college entrance tests after clinching the top spot in the Civil Service Exam. Her official educreator TikTok account boasts 1.6 million followers (as of writing) and contains a variety of topics such as math and grammar to name a few. Oh, and in case you think she looks familiar, it might be because she's related to Coach Abby!
Share this story with your friends!
---
Help us make Spot.ph better!
Take the short survey
More Videos You Can Watch
Load More Stories