(SPOT.ph) Travel has always been top of mind for Filipinos looking forward to long weekends, but especially so after years of forced lockdowns in a pandemic that pooled seemingly insurmountable losses. For Layla, not her real name, it's finally time to travel alone for the first time ever, not just for a change of pace, but to find herself as well. "Medyo cliché na yung soul-searching sa trips, pero sa travel kasi ng friends ko, they come back with new ideas and perspective."
Having a corporate job right after graduation meant Layla could get by on a laptop screen and video calls, but committing her whole life to it is "so 2020." Now, she wants to physically see and feel the world, even if it means booking a plane ticket for one.
Also read: 10 Things to Do in Baguio for the Solo Traveler
According to vacation rental company Airbnb, ​​solo travel is gaining momentum in the Philippines, with 56% of all solo traveler nights in 2022 booked by women. It's an even bigger percentage of women opening up their spaces to welcome travelers: 66% or two-thirds of the country's hosts are women, with Filipina hosts collectively earning over P2.5 billion in 2022.
ADVERTISEMENT - CONTINUE READING BELOW
A similar picture appears with global data, where women comprise 55% of all hosts globally, and make up 40% of Airbnb's 1 million Superhosts, providing space and hospitality in over 200 territories.
Solo travel for the Filipino woman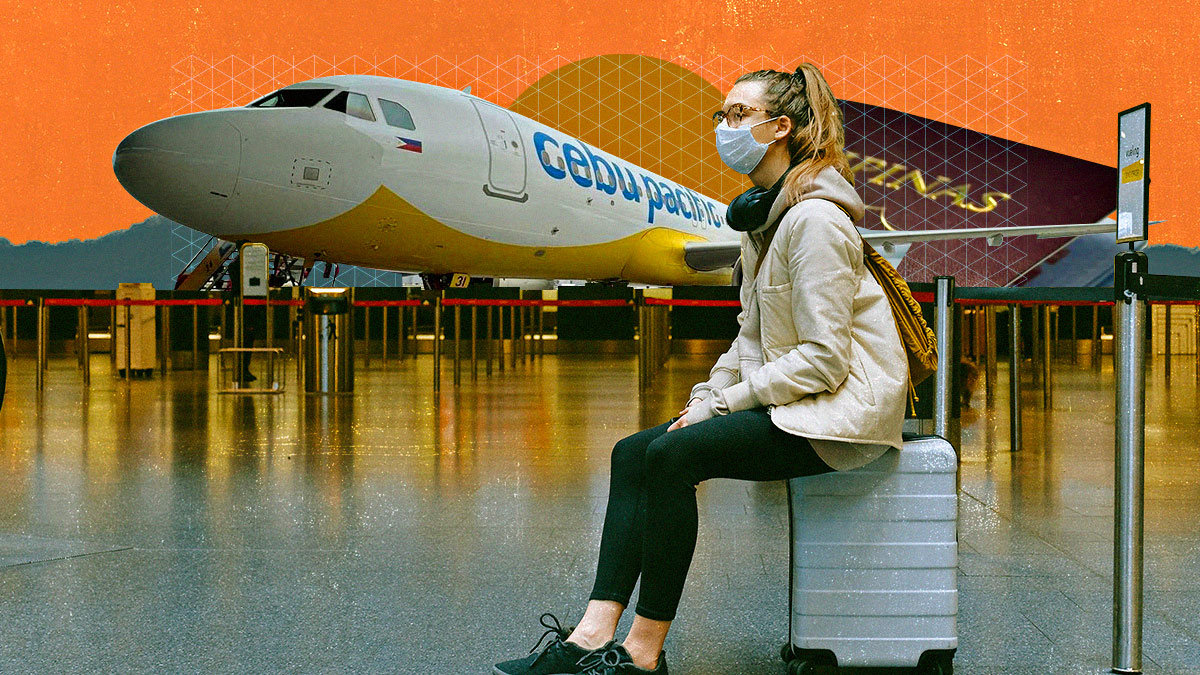 Like other girls in the Philippines, Layla heard a mouthful from her parents who discouraged her plans to travel alone. After all, many dangers plague a woman's existence, not just here but abroad. For mountaineer Noelle Wenceslao who grew up sheltered, traveling scared her into be more independent and open-minded.
As a member of a dragon boat team and a mountaineering team, Wenceslao once had to jump from Hong Kong to India without even stopping over at the Philippines. "Everything shocked me, everything was scary. I felt like a baby lost in the supermarket," she said.
"What I wanted to do was make myself less scared of things, and the more I traveled, the more I learned to accept things that are different, I learned to be open-minded. At the same time I appreciated everything that made the Philippines its own," Wenceslao said.
Also read: 10 Things to Do in Camiguin for the Solo Traveler
ADVERTISEMENT - CONTINUE READING BELOW
Empowering women to travel
Even women leaders in power are no stranger to worried family members—just ask Quezon City Mayor Joy Belmonte herself, who backpacked through Mexico solo and earned the concern of locals who thought it was far too dangerous for women to even ride the bus alone. Despite warnings, Belmonte said there are three "As" you learn from it that make it worthwhile.
"Agency, meaning you're able to do things on your own, the second would be authority, meaning people start to respect you because you do things on your own. And there's autonomy, you become independent because you learn to make your own choices."
"Traveling forces us to adopt those three As in order to achieve what we want to do, which is to learn something new. That in itself is also empowering, given an opportunity to derive education from your trips," she said, detailing how her solo travels enriched her archaeological knowledge pre-mayorship.
ADVERTISEMENT - CONTINUE READING BELOW
For Airbnb host Colleen Vidal, "passion for traveling led me to entrepreneurship." After living in Saudi, Vidal moved to the Philippines where she fell in love with Siargao and made moves to show fellow travelers the beauty the island destination held.
Traveling was Vidal's love at first sight and she ditched her stable accounting job to pursue a career centered on travel. Now, she wants to be a safe haven for other travelers as well.
Also read: These New Must-Try Restaurants in Siargao Prove It's Time to Revisit the Island
"When I first started creating travel content, I wanted to share tips to guide my followers on how best to plan their vacations. Along the way, I realised that I could provide these very accommodations and activities—and that's how my journey as a tourism entrepreneur came about. Throughout the years that I have called Siargao my home, I have learned that us locals make up its very soul. Promoting the island's travel offerings has meant giving back more economic opportunities to local communities, while also helping tourists experience what Siargao is all about," she said.
ADVERTISEMENT - CONTINUE READING BELOW
Safe travels
"More women have the chance and opportunity to understand that, 'Hey, I can make a living out of this and I can be part of the travel and tourism industry and I can start small.' There are really many opportunities for them to shine in that particular industry now, so the role of the government in this scenario is to make it more accessible for women to participate in this field," Belmonte said.
As such, women, members of the LGBTQIA+, and individuals from marginalized backgrounds should be able to pursue travel both as a tourist and entrepreneur, and should there be any kinks in the road, Belmonte said Quezon City had plans to set up women for success.
It comes in threes: Employ women to create space for them in the industry, empower with laws so women know harrassment isn't something they have to live with, and welcome entrepreneurship so women and similarly those interested in the field can be provided skills to attain confidence in the job.
ADVERTISEMENT - CONTINUE READING BELOW
Philippine Commission on Women Gender and Development representative Anne Jeaneth Casalme said "The Philippine Commission on Women fully supports initiatives to empower Filipinas in the tourism sector. We are excited to see companies like Airbnb showcasing their expertise in tourism development and promotion of women entrepreneurship in the country while advocating the safety of women tourism travelers. We look forward to more discussions on women's sector development with the private sector in the country."
For Airbnb, whose network of spaces is an attractive option for women with diverse budgets to live like locals, safety begins even before bookings are made and paid for.
"It's really very important to us as a platform, that peace of mind is something that travelers have when they travel. So we do a whole range of things. For example, we risk-score every single reservation that happens on our platform, and we use machine learning to try to spot things that may happen before it even happens as a means of keeping all the travelers safe on the platform," said Mich Goh, Airbnb's Head of Public Policy for Southeast Asia, India, Hong Kong, and Taiwan.
ADVERTISEMENT - CONTINUE READING BELOW
"If something happens on the trip as well, we have a 24/7 safety hotline that is available for travelers. I think that because wherever you meet the sexes of the combination part of travelers journey, we need to do as much as we can to make sure that every stay that happens on Airbnb is a safe one," Goh added.
Share this story with your friends!
---
Help us make Spot.ph better!
Take the short survey
More Videos You Can Watch
Load More Stories