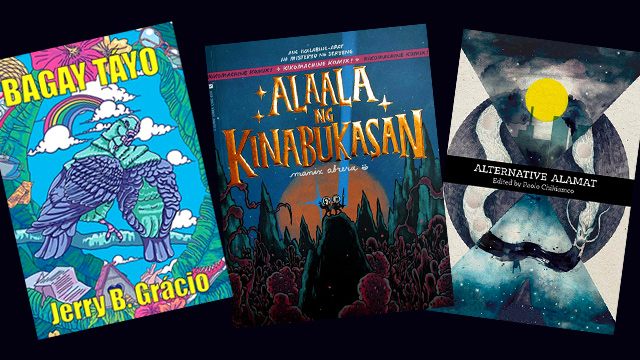 (SPOT.ph) To the disappointment of many, the news about Visprint Inc. shutting down in 2021 is real, confirmed by an official statement posted on their publishing company's Facebook page. Home to well-loved Philippine literary works by authors Bob Ong, Manix Abrera, Eros Atalia, and many more, Visprint has been around for two decades, jump-starting what is, perhaps, a much-needed movement that paved the way for contemporary literary works to get published and gain recognition.
ADVERTISEMENT - CONTINUE READING BELOW
Those who grew up exploring the shelves of bookstores would be familiar with the hidden gems published under Visprint, each of which captures the Philippines' turbulent history and equally turbulent present in one way or another. Our contemporary literature still has a long way to go, but one thing you can be sure of is that whether you're a fan of sci-fi, comics, or slightly heavier reads, you'll find something we're sure you'd want to add on your bookshelf. Here are 10 must-read Visprint titles for every kind of reader:
For the hopeless romantic
Si by Bob Ong (P180)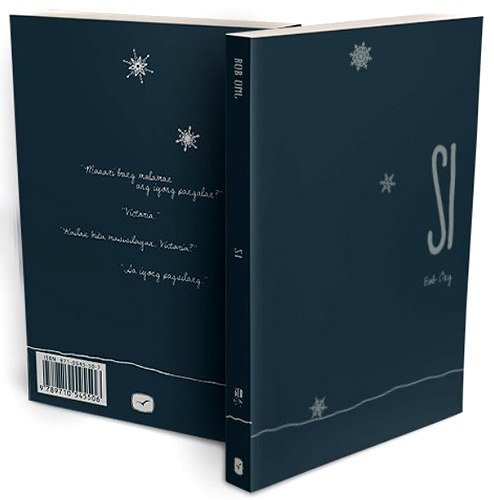 A love story told in reverse, Si chronicles the love story between two people growing old together. While the romance is there, Si offers so much more by allowing the readers to witness key events of Philippine history through the characters' experiences. The mysterious author is best known for his first book ABNKKBSNPLAko?! but the diversity of his work covers comedy, horror, and non-fiction.
Available at National Bookstore.
Bagay Tayo and Hindi Bagay by Jerry B. Gracio (P400/set)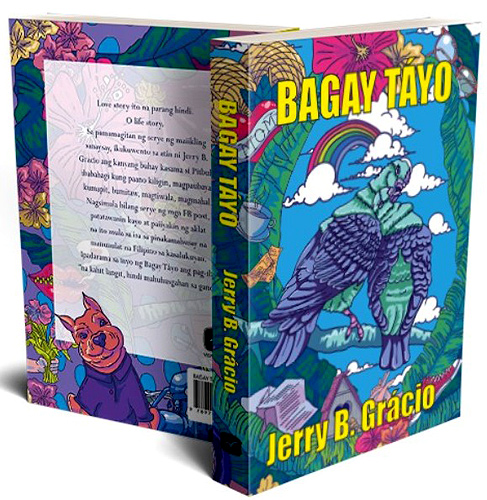 ADVERTISEMENT - CONTINUE READING BELOW
When it comes to love, there's nothing quite as captivating as reading a story based on reality.  This two-volume series features Jerry Gracio's exchanges with his partner, told in essays for the first book and in verse for the second, but don't be fooled: author Jerry Gracio tells a love story that doesn't really revolve around the plot but rather sheds light on the concepts and abstractions surrounding love and, ultimately, life.
Available online.
For lovers of speculative fiction
Dwellers by Eliza Victoria (P160)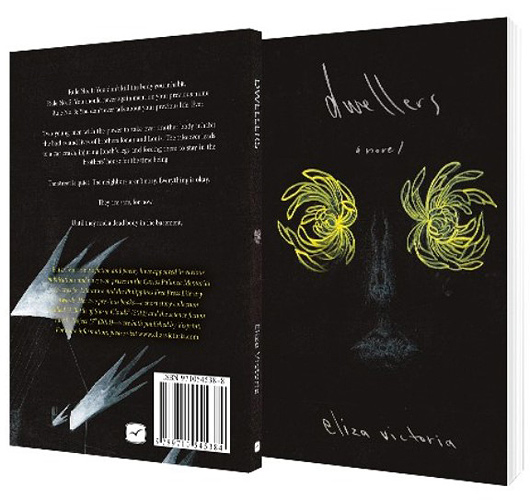 ADVERTISEMENT - CONTINUE READING BELOW
Awarded as the best novel written in a foreign language during the 2014 National Book Awards, Dwellers proves there's potential for Philippine contemporary literature to flourish across different genres. The book follows the story of two young men with the power to take over and inhabit the bodies of other people. Everything seems fine when they first take over the lives of brothers Jonah and Louis. But then they find a dead body in the brothers' basement.
Available at National Bookstore.
Alternative Alamat by Paolo Chikiamco (P250)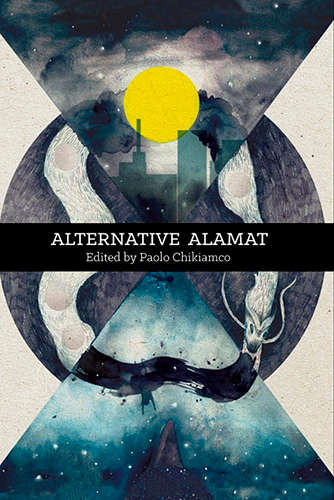 ADVERTISEMENT - CONTINUE READING BELOW
The country's rich mythology has always been overshadowed by foreign stories. Alternative Alamat is a much-needed collection of short fics based on Philippine mythology, with fictive worlds that put our roots in the spotlight. None of the stories are written as straight retellings. Instead, the writers have built upon the different elements of forgotten old tales, giving readers a glimpse of what Philippine mythology has to offer. Fun fact: There's one story from Trese's Budjette Tan!
Available online. 
Trese: Murder on Balete Drive by Budjette Tan and Kajo Baldismo (P140)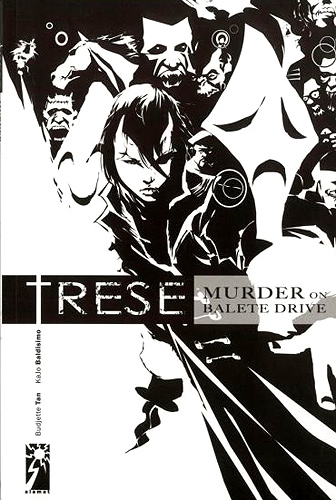 ADVERTISEMENT - CONTINUE READING BELOW
You've probably heard of Trese, even before news about a Netflix adaptation of the series broke. This black-and-white comics follows detective Alexandra Trese as she investigates crimes of supernatural origin, dealing with all kinds of otherworldly beings. This was inspired by the urban legend about a lady in white showing herself to drivers of cars along Balete Drive.
Available at National Bookstore.
Kikomachine Komix by Manix Abrera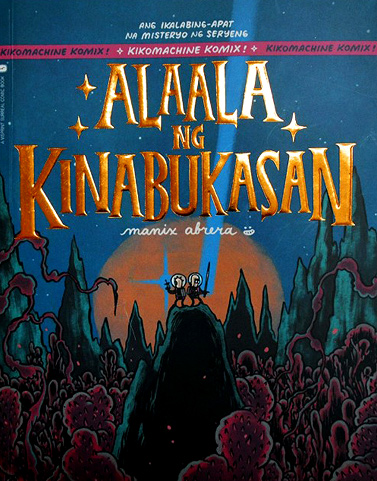 ADVERTISEMENT - CONTINUE READING BELOW
This comic-book series by cartoonist Manix Abrera showcases mundane scenes of the characters' school life, set against the backdrop of a middle-class college. Abrera's comic strips were first published in the Philippine Daily Inquirer but were then compiled into books by Visprint. Despite the overall tone, Kikomachine manages to weave socio-political commentary on Philippine issues without losing any of its light humor.
Available at National Bookstore.
Ang Kagilagilalas na Pakikipagsaparalan ni Zsazsa Zaturnnah by Carlo Vergara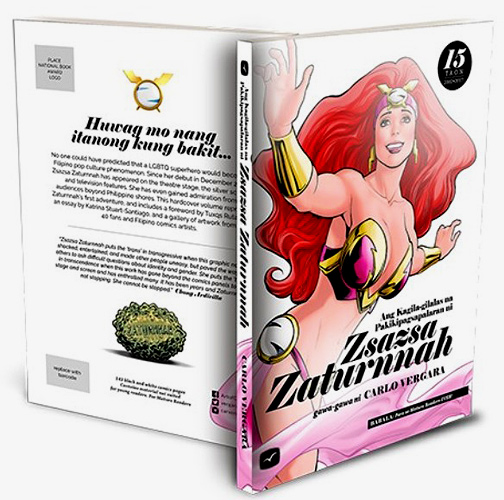 ADVERTISEMENT - CONTINUE READING BELOW
A queer hero is born thanks to Carlo Vergara's Zsazsa Zaturnnah. It reads more like a parody of Darna but manages to stand on its own as it tackles issues faced by the LGBT+ community. The comic book revolves around Ada, a gay beautician who can transform into the strong, voluptuous heroine Zsazsa Zaturnnah after swallowing a large rock and shouting  "Zaturnnah!" The characters come off as caricatures with witty dialogue, but the conflicts they face show underlying social themes, making this a must-read for everyone (though it might be a more mature audience).
Available online.
For the true bibliophile
Hayskul edited by Rolando B. Tolentino, Joselito D. De Los Reyes, and Ferdinand Pisigan Jarin (P300)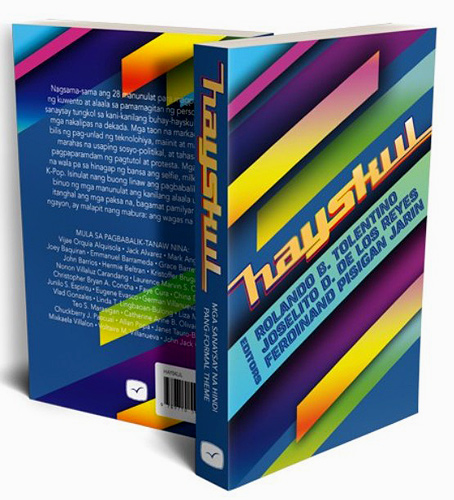 ADVERTISEMENT - CONTINUE READING BELOW
In this collection of essays, readers are able to read about the lives of 28 writers when they were younger as they look back to the past decades, when the times were marked by technological advances and socio-political issues. The essays take you back to each writer's time while also taking you back to your own memories of high school.
Available online.
Ang Nawawala by Chuckberry Pascual (P250)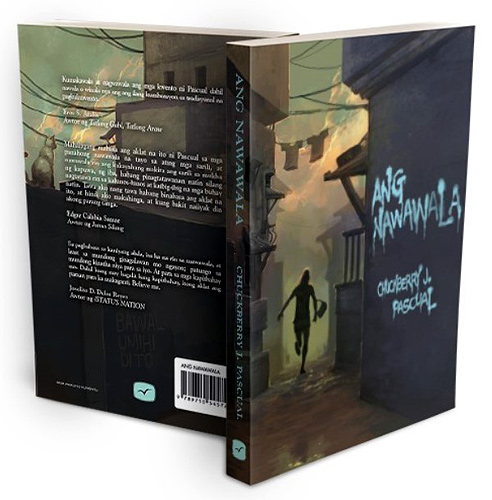 ADVERTISEMENT - CONTINUE READING BELOW
Award-winning book Ang Nawawala is an anthology of seven crime stories, all told from the viewpoint of detective-slash-barangay hall receptionist Bree. The stories are not directly related to each other, but readers will be able to find subtle connections as each explores the tragic reality of poverty, told in a humorous narrative.
Available online.
Walong Diwata ng Pagkahulog by Edgar Calabia Samar (P400)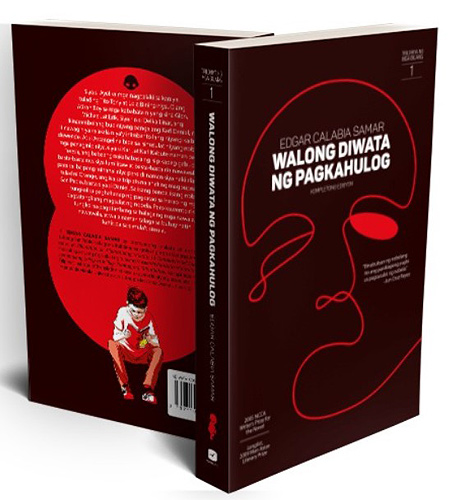 ADVERTISEMENT - CONTINUE READING BELOW
Fans of Haruki Murakami would find solace in this novel about a novelist who's trying to write his first novel. The narrative, written in verbose yet lyrical Filipino, is densely packed with the philosophical musings of the protaganist, Daniel. The book is written in an unconventional way, often blurring reality and fantasy as we see things through an unreliable narrator, leaving a lot to the reader's interpretation.
Available online.
Share this story with your friends!
---
Help us make Spot.ph better!
Take the short survey
More Videos You Can Watch
Load More Stories