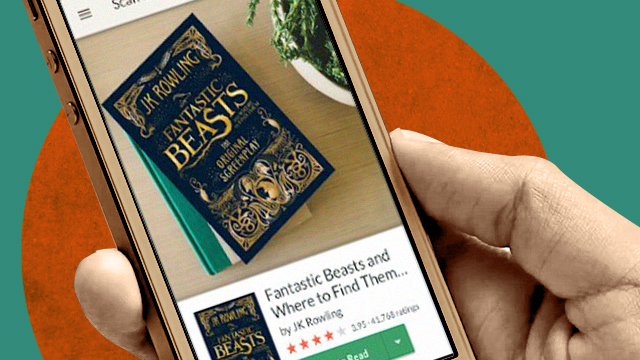 (SPOT.ph) A lot of people seemed to think that the onset of the digital age would spell out the end for books, but that's hardly the case as people still continue to frequent bookstores, sales, and fairs to hunt for the next worthwhile read. In fact, some people might even argue that the digital age only opened up more avenues for people to get into reading. We know a lot of you are certified bookworms, so we looked around for 10 apps—that aren't just e-book readers—to help you get the most out of reading.
Litsy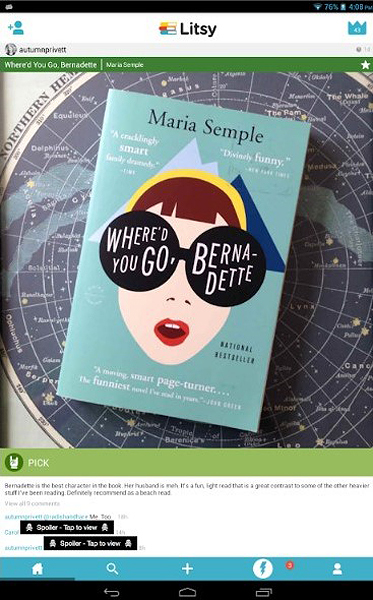 ADVERTISEMENT - CONTINUE READING BELOW
Available on: Android, iOS
Price: Free
It's hard being the only bookworm in your group of friends, especially when you want to have long discussions about what could possibly be The Greatest Book Ever (a title that's been earned by many books before). Litsy is the place to share your favorite books with other bookworms—and for you to discover new reads. Think of it as a community of passionate readers and authors. You can share quotes, reviews, and photos of your latest read while browsing other people's feeds.
Leio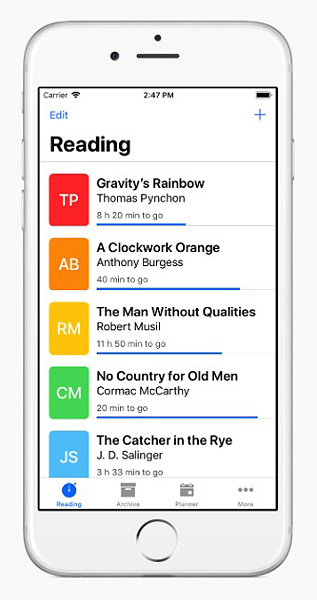 Available on: iOS
Price: Free
At one point, you've probably had an argument with someone over who can finish a book faster. If you're looking to settle the score once and for all, then it might be a good idea to start tracking your reading time. Leio makes it easy for you to learn more about your reading habits and help you keep track of which book you're currently reading. If you're the type to read multiple books at a time, you can keep tabs on your progress by simply logging in the needed info on the app.
CONTINUE READING BELOW
Recommended Videos
We Read Too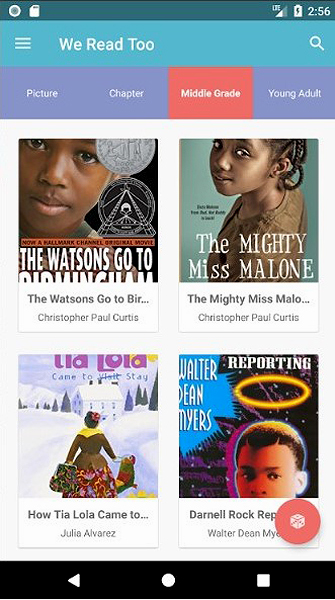 Available on: Android, iOS
Price: Free
Let's face it: Most of the books available in major bookstores feature predominantly white characters written by white authors. If you're looking for a bit more diversity in literature, we suggest downloading this app. We Read Too lets you find hundreds of books written by authors of color. You can search by author or title, but you can also look through the entire directory if you really want to see everything it has to offer.
Reco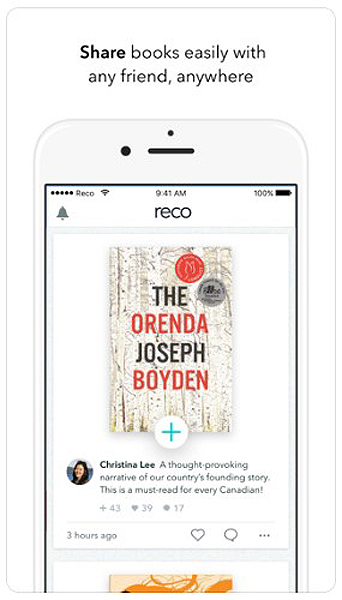 ADVERTISEMENT - CONTINUE READING BELOW
Available on: iOS
Price: Free
It's always disappointing to buy a book only to discover that it's not really your cup of tea halfway through. While it's bound to happen from time to time, you can minimize the disappointment by reading only highly recommended books. Reco believes that the best book recommendations come not from a computer algorithm but from people you trust. Through the app, you can find out which books your friends and "trusted experts" are reading.
To Read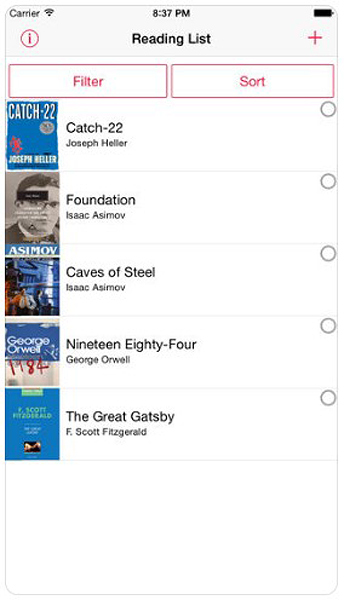 Available on: iOS
Price: Free
If what you're looking for is a simple, no-fuss app that can help you manage your reading list better, then To Read is the app for you. While it doesn't seem impressive at first, any bibliophile would quickly realize how helpful it can be. It provides the cover and synopsis (which appears when you tap on the cover) when you're searching for books, so you don't have to manually look up each title outside the app.
ADVERTISEMENT - CONTINUE READING BELOW
Readfeed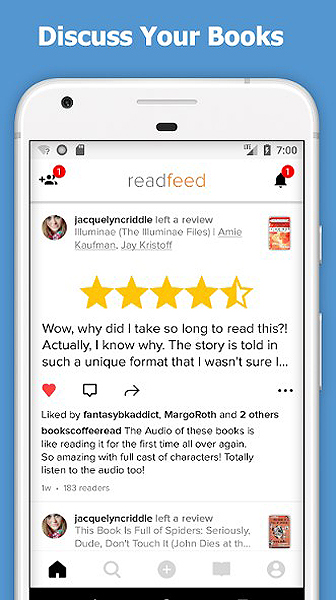 Available on: Android, iOS
Price: Free
If you've ever wanted to join a book club but never had the chance, maybe you should consider an online book club instead. Readfeed allows readers to find, connect, and engage with people reading the same book you've currently got on your nightstand. You can have endless discussions about your thoughts, theories, and takeaways from the book, just like you would in an old-fashioned book club. The app also lets you track and share your reading progress and discover recommendations from fellow book lovers.
Bookmate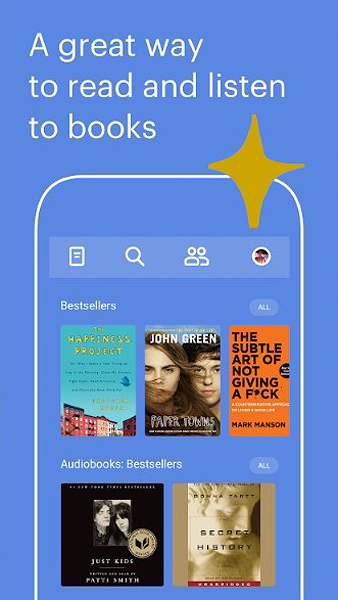 ADVERTISEMENT - CONTINUE READING BELOW
Available on: Android, iOS, Windows
Price: Free (Subscription fee: U.S. $8.99; roughly P470/month)
You probably have your own go-to e-book reader by now, but this all-in-one app might just convince you to make the switch. There are two things that set it apart from most e-book readers: It lets you listen to audiobooks and it can read comic book formats. The subscription fee will be worth it since you'll have access to a massive library with titles of both new and old bestsellers. You can also curate a reading list, have discussions, and share your thoughts with other users—in short, it has everything you could ever want from a book-related app.
Serial Reader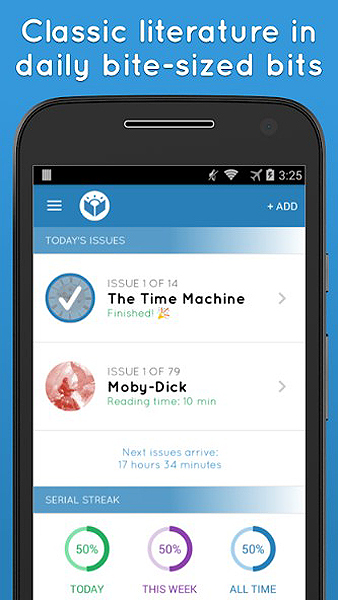 Available on: Android, iOS
Price: Free
We know there are many bookworms who, despite having read hundreds of books across different genres, still struggle to finish—or even begin—reading classics. Serial Reader will help you ease into it by letting you read chapters in bite-sized snippets. It also has a built-in dictionary feature for when you encounter unfamiliar words while reading.
ADVERTISEMENT - CONTINUE READING BELOW
Goodreads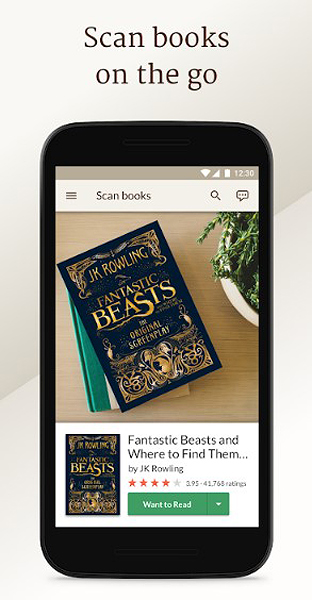 Available on: Android, iOS
Price: Free
We couldn't leave Goodreads out of this list—it's arguably the largest and most popular site for the reading community. Its mobile app has all the features you love about the site and more. Not only does it let you discover books easily (with different categories and lists you can explore), it also lets you know which books are worth reading based on their ratings and reviews (which you can also contribute to). Keep track of the titles you've read and the ones you're itching to read. Browsing through a bookstore? Use the Goodreads app to scan book covers and instantly access reviews of the book.
Storyville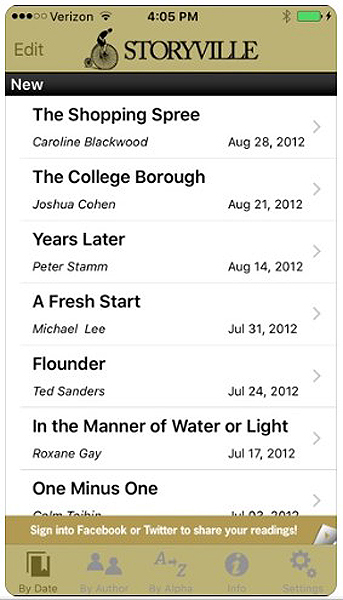 ADVERTISEMENT - CONTINUE READING BELOW
Available on: iOS
Price: U.S. $4.99; roughly P260 (Subscription fee: U.S. $4.99; roughly P260/six months)
Storyville publishes one story each week, delivering it straight to your device every Tuesday—and they're not just typical stories. Readers are treated to literary gems written by award-winning and widely celebrated authors (think Edith Wharton and Franz Kafka), with some exclusively available through the app. Each piece is also accompanied by the writer's commentary and introduction of the work, so if it's good literature you're looking for, this app deserves to be on your device.
Share this story with your friends!
---
Help us make Spot.ph better!
Take the short survey
Load More Stories