(SPOT.ph) Buildings have always defined the campus of the University of the Philippines in Diliman, Quezon City; that, and the trees and wide-open spaces, or a combination of all three elements.
For many students and alumni, there is that feeling of coming home when you pass through University Avenue and approach the Oblation and see Quezon Hall, with its colonnaded façade that is grand, yet graceful and light at the same time. And there is that sense of calm one gets while walking beneath the trees lining Roxas Avenue and seeing the Sunken Garden.
But a new University of the Philippines (UP) is emerging, with buildings popping up on adjacent streets and in between the acacias. There is the new College of Fine Arts, with its open floor plan and galleries; the new College of Home Economics and Family Life and Child Development Center complete with  a swimming pool. One must not miss and the Tourism Heritage Building that looks more like a hotel than an institution. And of course, we have to mention the shockingly fresh Palma Hall restrooms.
ADVERTISEMENT - CONTINUE READING BELOW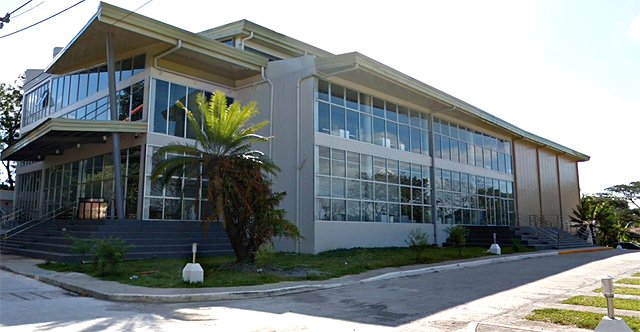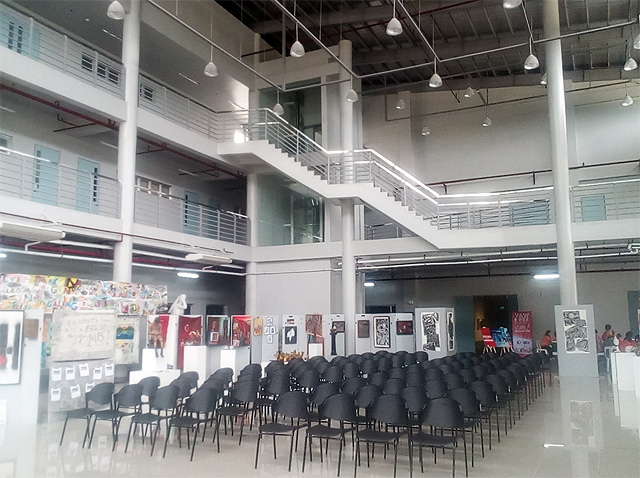 We caught up with Dr. Raquel Florendo, Vice Chancellor for Planning and Development at UP Diliman, to shed more light on what seems to be a building blitz of new projects on campus.
"President Danilo Concepcion, together with [Chancellor] Dr. Michael Tan, really looked into the aspects that the University needed in terms of the infrastructure support," Florendo explains. "And with the ranking of UP Diliman being constantly elevated, they felt that there was a need to focus on improving the existing structures inside UP, and also to create new structures that will support academic programs."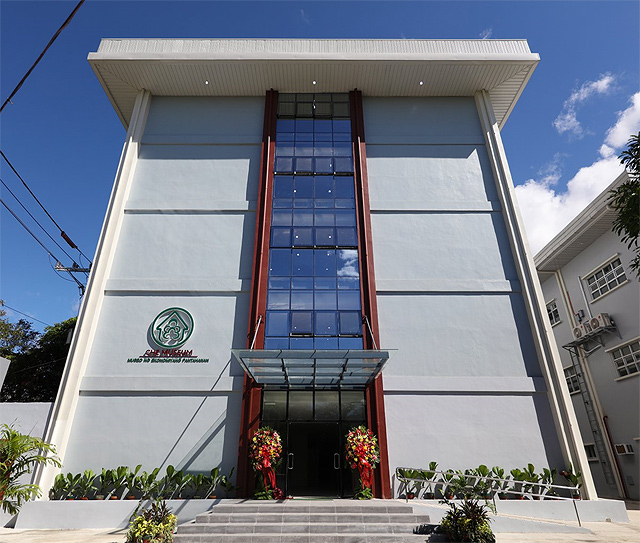 ADVERTISEMENT - CONTINUE READING BELOW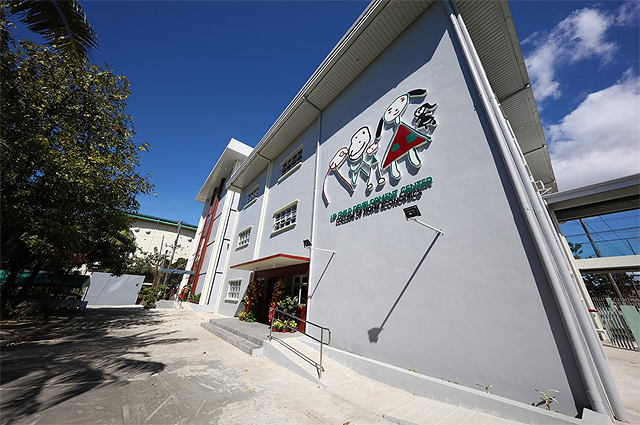 There were some infrastructure and renovation projects that were already in place from the past presidency with Alfredo Pascual, but these were continued, and new ones proposed and implemented under the Office of the Campus Architect with its director Dr. Mark Anthony Morales and his design team.
ADVERTISEMENT - CONTINUE READING BELOW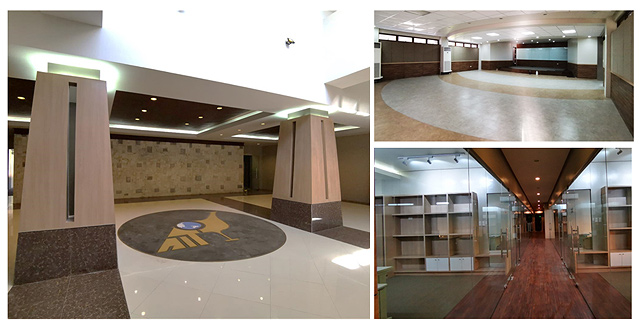 Improving on the Old, Innovating With the New
The most obvious renovations on campus are those of the iconic buildings—many of them by National Artists and other noteworthy architects like Juan Nakpil and Cesar Concio—that remain close to many UP Diliman students' hearts, such as Palma Hall, Vinzon's, and Gonzales Hall (Main Library), with the latter two undergoing the most extensive renovations or structural reassessments.
ADVERTISEMENT - CONTINUE READING BELOW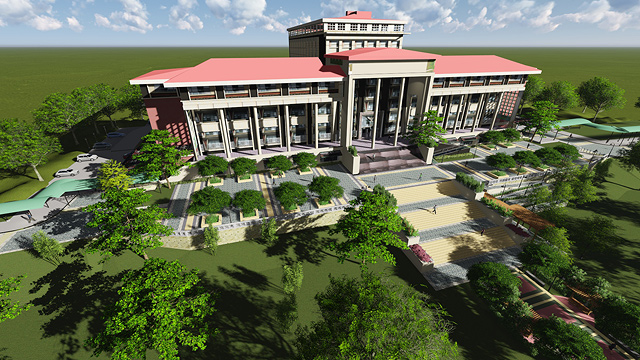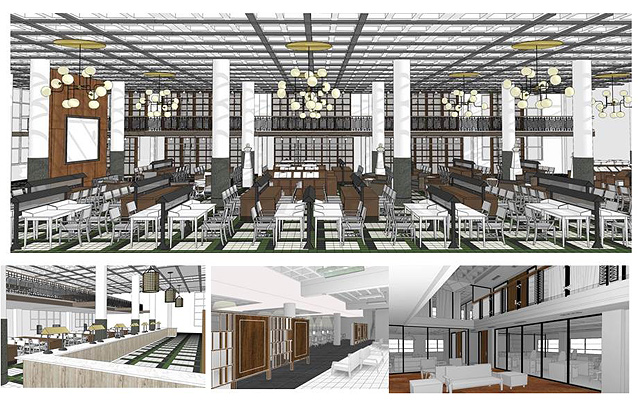 ADVERTISEMENT - CONTINUE READING BELOW
"Some of the iconic structures have begun to show signs of deterioration and ageing, and of course, circumstances that happened wherein we lost of some of the iconic structures," says Florendo, referring to the original Faculty Center that burned down in 2016.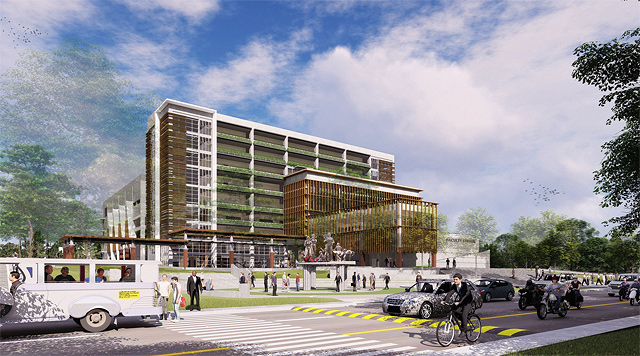 ADVERTISEMENT - CONTINUE READING BELOW
A new Faculty Center is now being built near the site of the old one, this time as a nine-storey building that also doubles as a convention center along with the offices, and Vinzons Hall is currently being upgraded into the Student Commons with a brand-new wing attached to its mid-century modern façade.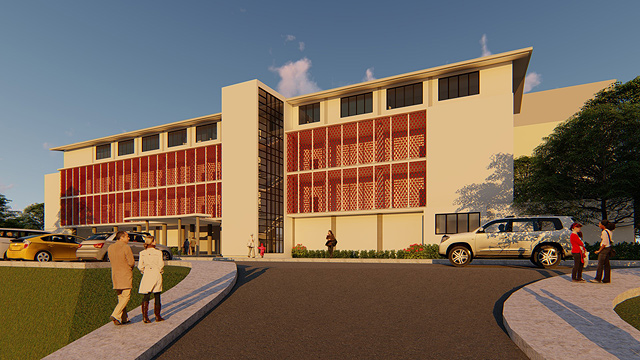 ADVERTISEMENT - CONTINUE READING BELOW
The Challenges of Maintaining Decades-Old Buildings
It is difficult to maintain a newly constructed building over a couple of years, but we could only imagine the responsibility of keeping all the campus buildings, from the late 1940s to recent years, in good shape.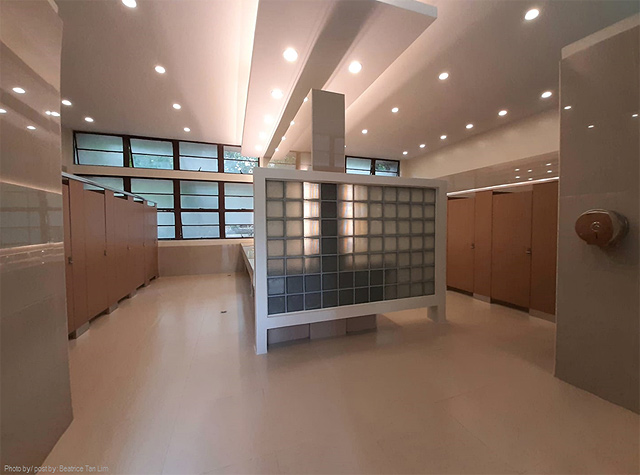 ADVERTISEMENT - CONTINUE READING BELOW
"What's going on now is that the deterioration of the iconic buildings is happening right along with the construction of new infrastructure," Florendo reveals. "So, we are doing two things: we are saving the iconics, and that includes all of the dorms; upgrading facilities, like the bathrooms, et cetera. And then next, future-proofing the new buildings in terms of cost-effectiveness and maintenance, because those buildings have to be there for the next 20 or more years."
Keeping the Campus Walkable
UP Diliman is undeniably one of the few remaining walkable areas in Metro Manila with its shaded pathways, the proximity of the buildings, and the closure of the academic oval to vehicular traffic on Sundays. In spite of this, there has been an increase in the number of vehicles traversing through and within the campus, and a clamor for more parking spaces has been raised.
OCA's answer was to improve the existing parking spaces, but not add more parking areas within the main areas of the campus to keep a low carbon footprint and encourage people to walk—or bike, jog, or scooter.
ADVERTISEMENT - CONTINUE READING BELOW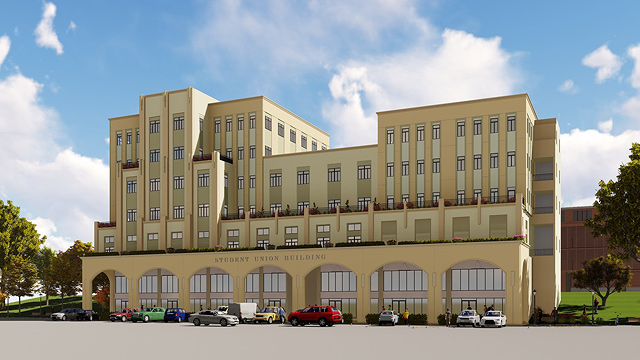 "A key input that emerged during meetings among UP stakeholders is that we should not prioritize creation of more parking spaces inside the campus, especially multi-storey parking facilities, since this will further promote a culture of automobile dependency inside campus; an idea that is not aligned with UP's preferred strategy of improving our open space and green infrastructure connection systems," Morales explains. "However, repair of existing parking areas will be made to ensure the safety and convenience of students, faculty, staff, and visitors."
ADVERTISEMENT - CONTINUE READING BELOW
"Right now, we are considering [the] idea of creating more parking spaces in an area adjacent to UP gym (along Commonwealth Avenue, near the MRT-7 station), subject to approval of UP president," Morales adds. "This is in light of the likelihood that the UP gym will become a highly sought-after venue for sports events, with lots of visitors once the renovation is complete."
Another familiar aspect of UP Diliman is its abundance of trees; and it is unthinkable (also, rather criminal) to imagine the campus without its lush canopy. To help maintain this part of the "green lung" of Quezon City even with the rise of new buildings, the teams at OCA have carefully planned all of their projects around it.
A Haven for Psychosocial Awareness and Mental Health
One of the smaller but important projects of OCA is the PsycServ satellite office, which would be initially located at one wing of the Sampaguita Dormitory, with another office opening at Vinzon's Hall. PsycServ was established by Dr. Violeta Bautista with chancellor Michael Tan under the College of Social Sciences and Philosophy a couple of years ago to give free counseling and psychosocial support to the students.
ADVERTISEMENT - CONTINUE READING BELOW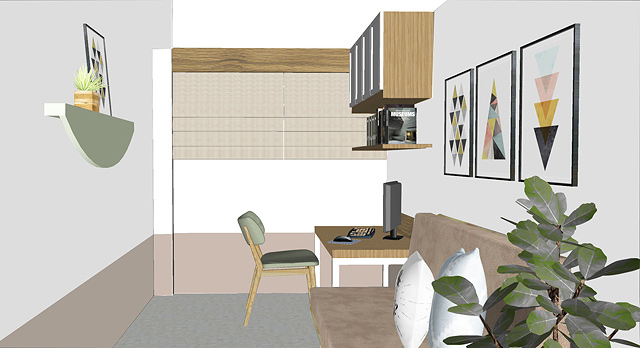 ADVERTISEMENT - CONTINUE READING BELOW
"This task force caters to the psychosocial needs of the university, and we found out that waiting time now for a consultation is two to three months, so talagang kailangan na nila ng venue immediately," says interior designer Eleanor Torres, who is handling the project. "This is a satellite design for PsycServ. Right now, we worked around the existing conditions, but we made up for that with the colors." The design of the center features simple and modern lines, with muted tones of light pink, peach, and beige to give the interiors a soothing feel.
Maintaining Memory of Place
But with the new buildings now in place, the newer ones being constructed, with much more in the burner, and the old iconic halls all in one place, how would the campus keep that distinctive, or should we say—nostalgic—UP Diliman "feel"?
"That is a concern that is now being addressed and put on the table, with the master development plan mapping. Kasi, aminado naman kami na 'yong ibang buildings ay parang hindi nag-uusap," Florendo says with a smile.
ADVERTISEMENT - CONTINUE READING BELOW
One solution that is currently being applied is the strict maintenance of the facades of all the iconic buildings from 50-plus years ago, with any extensions or new wings restricted to the rear. Morales says that another way is to look for key design aspirations seen in the older buildings in UP Diliman. "We need to go back to the roots of what the identity of UP Diliman really is. So, two styles emerged: The Neoclassical with its romantic ornamentation, seen at Malcolm and Benitez Halls, and the Modernist, seen at Palma and Melchor Halls."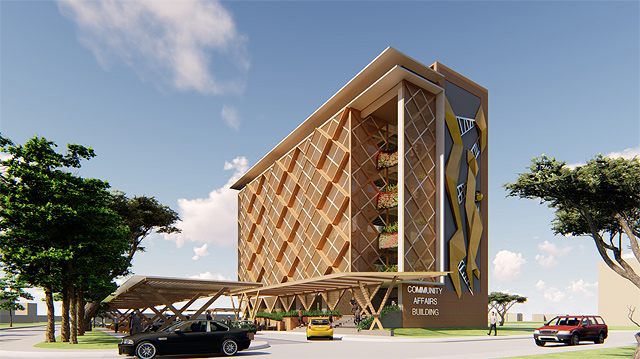 ADVERTISEMENT - CONTINUE READING BELOW
After conducting research on the design identity of UP Diliman back in 2010, Morales came up with a hybrid style of the two design movements that was initially applied to the design of the Community Affairs building. "This is not necessarily cosmetic only in interpretation; it is more on capturing and celebrating the underlying meanings manifested in key physical forms inside campus," he continues. "By anchoring our design to the key ideals set in our original structures, we move a step closer in establishing character coherence in UP's built environment."
Moving Into the Next 20 Years and Beyond
Vice Chancellor Florendo admits that the overall improvement of the campus will take time, but it would be a sure and steady process. "Imagine, from 1948 onwards, you can see the enormity of what has been built within the campus," she says. "For a time, the design was sort of free-for-all. So now, with the newer buildings, there is already a conscious effort to really look at each one's priorities with regards to the design parameters."
ADVERTISEMENT - CONTINUE READING BELOW
For now, all approved renovations and improvements will continue. Some buildings may change, but as with all the good places that are ingrained in our memories, this campus will always remain familiar, but will also feel new.
Photos courtesy of the Office of the Campus Architect, UP Diliman. Main image from Patrickroque01/Wikimedia.
Your guide to thriving in
this
strange new world.
Share this story with your friends!
---
Help us make Spot.ph better!
Take the short survey
More Videos You Can Watch
Load More Stories