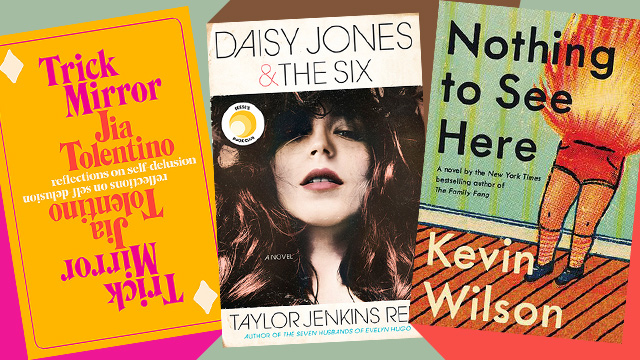 (SPOT.ph) As we usher in 2020, we reflect on the year that was… and on the to-read list that we've forgotten about (and probably lost). If you're still set on accomplishing everything on your list, we suggest that you also add a few of these must-reads!
Cap off the year with these 10 noteworthy books released in 2019:
Trick Mirror by Jia Tolentino (P864)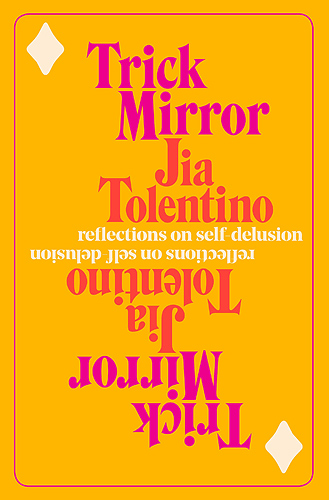 ADVERTISEMENT - CONTINUE READING BELOW
Considered "the Joan Didion of our time," Filipino-American Jia Tolentino is touted as the voice of her generation. She reflects on self-delusion with topics like the Internet, reality TV, and basically any cultural phenomenon especially rampant in 2019 America. Her personal experiences serve as a gateway into the mindset of the millennial generation, helping the non-millennial reader understand this unique set of people by bridging the yawning gap that has caused many a case of misconstruction between them. Tolentino names, unpacks, and gives meaning to many things that we are presently facing, and she does this with wit, honesty, and intelligence that will echo long after you finish her book.
Available at Fully Booked.
The Book of Dust: The Secret Commonwealth by Philip Pullman (U.S. $15.39; roughly P780)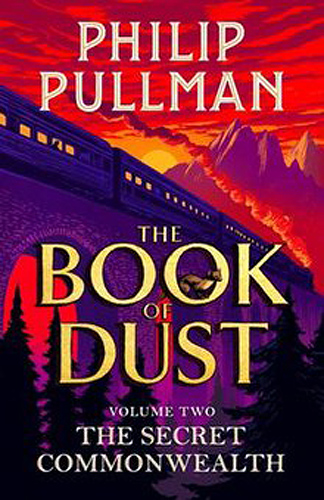 Hooked on the HBO series His Dark Materials? Continue the adventure with this second The Book of Dust installment. Lyra Silvertongue is now an adult at 20 years old, and she is still bound to her daemon, Pantalaimon. Immersed in academia as an undergraduate at St. Sophia's College, Lyra's past comes back to her in a rush as circumstances once again put her in danger. Pantalaimon witnesses a man being killed, and with the latter's last breath, he communicates certain secrets that turn Lyra's new world upside down. She breaks out of her comfort zone, trekking into the Levant and stepping into a new, darker adventure in this latest masterpiece by Philip Pullman.
Available on Amazon.
Nothing to See Here by Kevin Wilson (P1,199)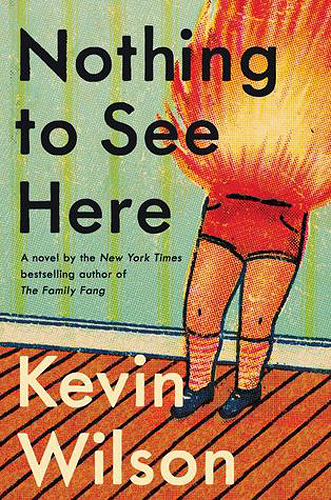 ADVERTISEMENT - CONTINUE READING BELOW
There really is nothing to see here…except for kids bursting into flames whenever they get upset, that is. Lillian and Madison were best buddies back in high school. When Lillian got kicked out of school, they eventually drifted apart and started living vastly different lives: At 28 years old, Lillian is a cashier with an affinity with weed, while Madison got hitched to a senator. You can just imagine Lillian's surprise when she suddenly hears from Madison, who asks her to be the governess of her twin stepchildren—who spontaneously combust whenever they get stressed, frustrated, or angry. Related in Lillian's sarcastic, matter-of-fact voice, this laugh-out-loud, utterly heartwarming fast read teaches us that love and acceptance should reign in every family… whether it includes fire children or not.
Available at Fully Booked.
Know My Name by Chanel Miller (U.S. $18.67, roughly P945)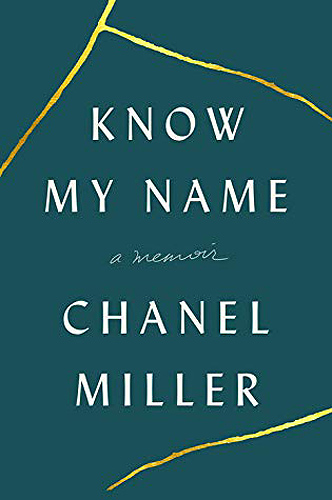 ADVERTISEMENT - CONTINUE READING BELOW
It was a story that sparked anger all over the world: In 2015, two graduate students caught Stanford swimmer Brock Turner sexually assaulting an unconscious woman behind a dumpster within campus grounds. For years, the woman was known only as Emily Doe… until, in a letter that immediately goes viral, she identifies herself: Chanel Miller. As she unfolds her own story in this book, we see a brave young woman on a journey of trauma, hurt, and survival. She rises above her pain, finding pockets of comfort in her every day, and discovering support from unlikely people. In haunting, beautiful words, Chanel reclaims her identity, reminding us that there is still good in this world, and how simply living is a wondrous thing.
Available on Amazon.
The Power of Nunchi: The Korean Secret to Happiness and Success by Euny Hong (P1,056)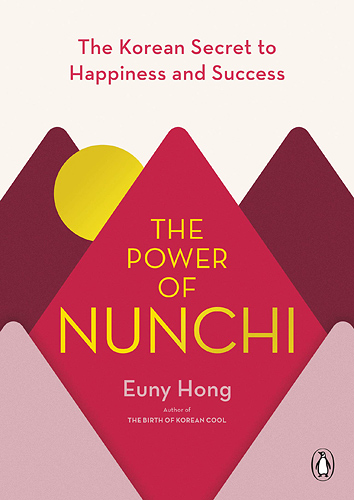 ADVERTISEMENT - CONTINUE READING BELOW
Remember Dale Canegie's How to Win Friends and Influence People? This is not exactly the Korean version of it, but nunchi is definitely the Korean's own method of connecting with people on different levels. Nunchi is described as "a form of emotional intelligence that anyone can learn—all you need is your eyes and ears." A way of life that the Koreans have been using for over 5,000 years, nunchi is more than just reading the room, it is a certain kind of awareness that fosters interactions, nourishes relationships, and even builds empires. It's the secret behind Korea's success, as well as the power that catapulted K-Pop into the international stage. Hong's graceful explanation and practical tips will help you understand nunchi better and immediately apply this powerful tool in your daily life.
Available at Fully Booked.
The Nickel Boys by Colson Whitehead (P912)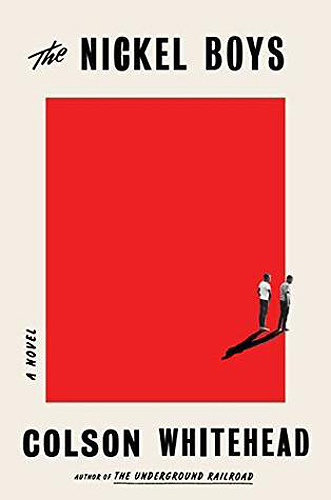 ADVERTISEMENT - CONTINUE READING BELOW
After the success of the bestseller The Underground Railroad, Pulitzer Prize-winning author Colson Whitehead tackles racism and inequality in The Nickel Boys. Based on a true story about a reform school, the Dozier School for Boys in Florida, the novel follows the life of Elwood Curtis. It's the 1960s, and Elwood is set to study in a local black college. Dreamy and idealistic, the young boy unwittingly makes a misstep, sending him spiraling out of the college and down to Nickel Academy, a juvenile reformatory. Proclaimed as an institution that promises to turn its delinquent charges into "honorable and honest men," Nickel Academy, is, in fact, a horror house full of abuse and torture. As black boys in a world ruled by white men, Elwood and his peers suffer unimaginable terror. However, Elwood has a weapon: his optimism. And it is in his power to wield it—and sustain it—as each brutal day passes by. 
ADVERTISEMENT - CONTINUE READING BELOW
Available at Fully Booked.
The Starless Sea by Erin Morgenstern (P864)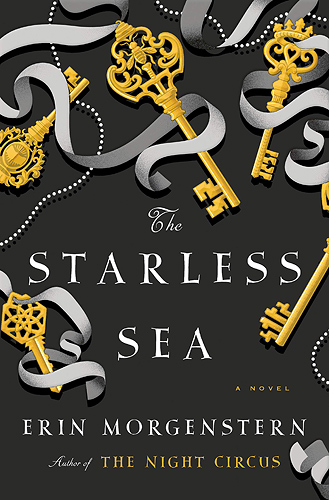 Graduate student Zachary Rawlins is at the university library, leafing through a novel full of tales of wondrous, magical exploits when one entry suddenly seems eerily familiar: it's a scene straight out of his childhood. Bewildered and intrigued, he follows a trail that lures him to a masked party in New York, and, in turn, brings him to the Starless Sea. It is a place that he had neglected to enter and explore as a child, the missed opportunity that appeared in that mysterious book, and now he is determined to traverse its depths of enchanting libraries and lost cities. Encountering characters like Mirabel, whom he suspects has answers to many of his questions, and captivating Dorian, whose loyalties may shift in a snap, Zachary embarks on a journey of truth about this new world and ultimately, about himself.
ADVERTISEMENT - CONTINUE READING BELOW
Available at Fully Booked.
Olive, Again by Elizabeth Strout (U.S. $16.20; roughly P821)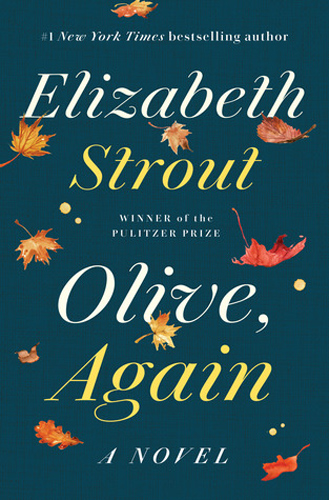 This year, the spotlight is trained on another Pulitzer Prize winner as she resurrects a well-loved character. Elizabeth Strout brings back Olive Kitteridge with her "phooeys" and crotchety ways as she enters another phase in her life. Now in her twilight years, Olive says, "Imagine at my age, starting again," succinctly summing up circumstances presented in 13 different yet intertwined tales. In one story, Jack, the former Harvard professor pursuing Olive, is having a rough day. Not only is he dealing with a phone call gone, well, not exactly bad, but so-so with his lesbian daughter, but he's also grappling with a realization with his deceased wife. There's also a story about a woman who gives birth in interesting conditions, another one about a house cleaner, plus a revelation about Christopher, Olive's son. Always, Olive is in the periphery in each of these stories, bringing them together in a moving, heartening conclusion that would make you yearn for more of this irascible, relatable, and absolutely lovable woman.
ADVERTISEMENT - CONTINUE READING BELOW
Available on Amazon.
Greta Thunberg: No One is Too Small to Make a Difference (U.S. $8.69; roughly P440)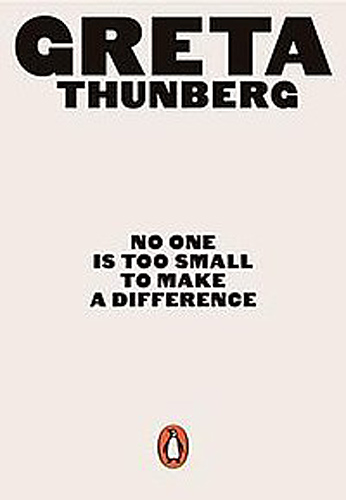 One August day in 2018, a small figure huddled in front of the imposing Swedish parliament. It was 15-year-old Greta Thunberg, who was on a strike for climate. She skipped school for this, and started doing it every Friday, calling her series of strikes Fridays for Future. The public started to notice, and worldwide, schoolchildren began to follow her example. Now, she leads the clamor for climate action, challenging world leaders to save the planet. Speaking in front of heads of state and the United Nations, Greta has delivered powerful speeches that continues to resonate with the young and old. No One is Too Small to Make a Difference compiles some of her best speeches, and as you read through this collection, may you find inspiration in Greta's fervor, and may her passion mobilize you into action in the race to save our only home.
ADVERTISEMENT - CONTINUE READING BELOW
Available on Amazon.
Daisy Jones & The Six by Taylor Jenkins Reid (P816)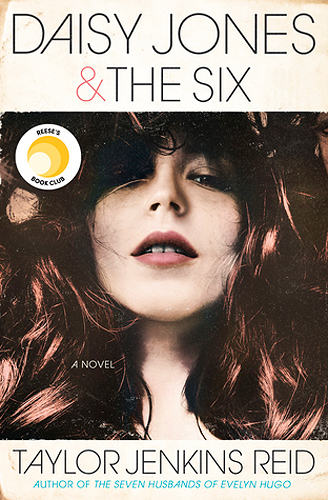 Allow Taylor Jenkins Reid to lead you to the backstage, with all its sex, drugs, and rock 'n roll as she chronicles the story of the rise and fall of a fictional rock band in the '70s. Written like a series of interviews and based on sound research, Daisy Jones & The Six will take you to the rousing '60s and '70s, bringing to life the sound and times of the era. Daisy is in love with rock 'n roll. Sure, she likes all the trappings that come with it, but it's the music she adores most. As she jumps into its murky, raucous world, her talent and looks start getting attention. Meanwhile, another rock star is on the rise—Billy Dunne. As he leads his band, The Six, to stardom, he meets Daisy, and the two join forces to become one of the greatest rock bands of all time. 
ADVERTISEMENT - CONTINUE READING BELOW
Available at Fully Booked.
Share this story with your friends!
---
Help us make Spot.ph better!
Take the short survey
More Videos You Can Watch
Load More Stories