Alone, Together: Love in the Time of COVID-19
Suddenly, everyone is in a long-distance relationship.
(SPOT.ph) Time was arguably the biggest thing you had to worry about when dating in Manila was the perennial question of North versus South and having to deal with the third wheel in the relationship, a.k.a. the mind-numbing traffic that plagues EDSA on a daily basis.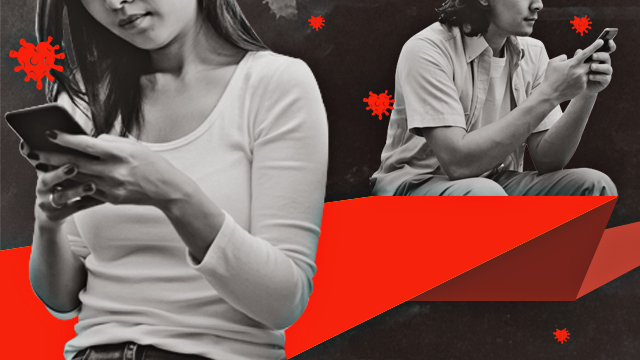 Then came the COVID-19 pandemic and the enhanced community quarantine. Suddenly, everyone—or everyone who wasn't married or already living with their significant other, anyway—found themselves in a long-distance relationship. 
ADVERTISEMENT - CONTINUE READING BELOW
"We've talked about how it will likely take months before we're together again, but at the moment, [that's not our priority]," says Grace, "so we're just taking it one day at a time. Worse things could happen." Grace and her boyfriend have been together for about a year. "We're used to meeting once a week, so now we try to call nightly."
Kim, who was used to seeing her significant other nearly every day for two years, says, "[We've made] no concrete plans but we sometimes daydream about where to go or what to do once this is all over. We are of the opinion that there'll be an extension, [so it's hard to say for sure when that will be]."
CONTINUE READING BELOW
Recommended Videos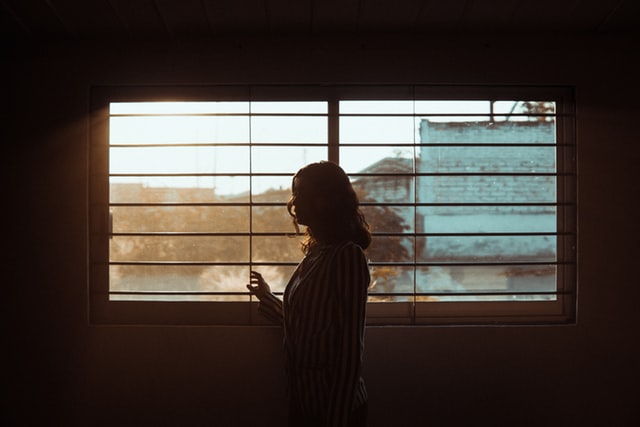 ADVERTISEMENT - CONTINUE READING BELOW
So what happens when the long-distance status is thrust upon you? A sudden call to self-isolate from the government doesn't exactly fall under #NormalRelationshipProblems.
Before memes and GIFs, there was a time when it was more commonplace for people to go months without seeing each other, and communicated instead by writing letters. "O God, why must one go away from what one loves so... Your love made me the happiest and unhappiest at the same time," wrote Ludwig van Beethoven to his "immortal beloved" in 1812. "Masayang sa iyo'y aking isasangla
Ang sulam pamahid sa mata ng luha,
Kung kapusin palad, buhay mawala,
Bangkay man ako, haharap sa iyong kusa," wrote Gregoria de Jesus to Andres Bonifacio.
And then there was email. (See: that Norah Ephron classic, you know the one.) But the world is such a different place now. From IM's to PM's to DM's, digital communication has changed the world of dating—ultimately, we feel, not for the worse. It might have even led to an increase in the number of couples who choose to go for a long-distance relationship.
ADVERTISEMENT - CONTINUE READING BELOW
Technology's certainly not a bad tool at a time like this. 
"We Facetime for a few minutes about three times a week, but we have an agreement not to talk about anything [related to the pandemic] because he works in a hospital," Sarah says of her boyfriend of six years. "We avoid the topic because we both tend to spiral, but everything else is the same. Sometimes we talk about how we should have started looking for a place [for us] earlier, but this current arrangement isn't so bad. Would have been nice if he were closer so he could send me food he's cooked!"
"The longest my girlfriend and I were ever apart is around eight days," recounts RJ, who's been with said girlfriend for a little over a year, "and by the two-week mark, we were already feeling [deprived]. We try to [stay connected all day], and have adapted to the distance by being more engaged in our phone conversations. It would be nice if we were living together, [but I know this will be over soon]. All we can do is be responsible citizens and do our part to flatten the curve."
ADVERTISEMENT - CONTINUE READING BELOW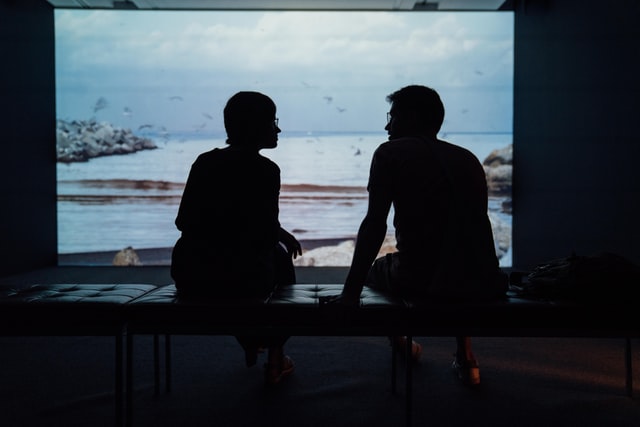 Couples who already live together have something entirely different to contend with, though. It isn't all rainbows and butterflies, but they can confirm what those living apart suspect: Being together helps. 
"It depends on what stage of the relationship you're in, I think," says Jane. "Being stuck with each other for a month and not having the freedom to go out and do what you would normally do on dates forces you to really get to know each other in the way that only your immediate family really knows you. It's nice, but it's not all fun and demands a good amount of maturity and level-headedness—like being married does. [If I weren't in quarantine with my husband,] I'd probably be more of a slob," she admits. 
ADVERTISEMENT - CONTINUE READING BELOW
"[My partner] likes to break out into song while she's working," says Christine, "and she computes out loud. But we work side by side, and without her... I'd probably be eating more canned or processed food. Hehe."
Dianne says, "We used to fight a lot about our working styles, but now that we're in quarantine we already know those things about each other. This isn't breaking news to me—even in the midst of a pandemic, [my husband is] a workaholic! We're together all the time, but don't drive each other crazy, which is weird—but honestly, it would be depressing to not have him here. My advice [to couples living apart] is to get creative with activities you can do together online."
"This is the best time to talk to each other and focus on what you want from your relationship," says Vince. "You can't hide behind your usual routine so you might as well talk about your plans. [My wife and I] had been together almost every single day even before we got married, so I don't like imagining being without her, especially at a time like this. So you should talk."
ADVERTISEMENT - CONTINUE READING BELOW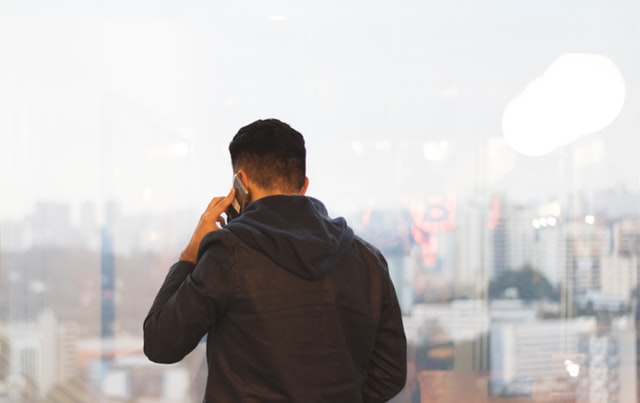 People, at the end of the day, are social creatures; some may be more suited to the quarantine than others, but even the biggest introvert has friends and is probably missing them right about now. Social distancing may sound like the dream for some, but the pleasure of anything—even isolation—wanes when the choice is ripped from you. But there are still ways to make the most of your time without your significant other, as well as ways to keep the relationship going in spite of the crisis. 
ADVERTISEMENT - CONTINUE READING BELOW
Studies have found that, these days, relationships can survive distance. Ultimately, if you're committed and can get creative, you two might even come out of the quarantine feeling closer. (May we recommend the Google Chrome extension Netflix Party?)
"We go on Zoom because you can pretend to be in Jollibee there, haha," says Grace. 
If nothing else, there's the knowledge that yes, you may have suddenly found yourself in a long-distance relationship that you never asked for, but, well, there will be an end in sight—for the quarantine, of course. Not your relationship.
Share this story with your friends!
---
Help us make Spot.ph better!
Take the short survey
Load More Stories