How the Manila Central Post Office Is Keeping the Art of Letter Writing Alive
There's nothing quite like the thrill of receiving a letter by mail.
(SPOT.ph) In the old days, letter writing meant dipping your quill in ink and scribbling your message on a piece of paper—carefully, so as not to make a mistake, lest you be forced to do the whole piece all over. (Or, you know, erase words with awkward blots.) It also involved buying stamps, heading to the post office, and waiting anxiously for a response. Nowadays, you can't help feeling anxious if you fail to respond to all the emails in your inbox immediately. The Manila Central Post Office stands frozen in the era of snail mail, but fully aware of its duty to carry this part of our history into modern times.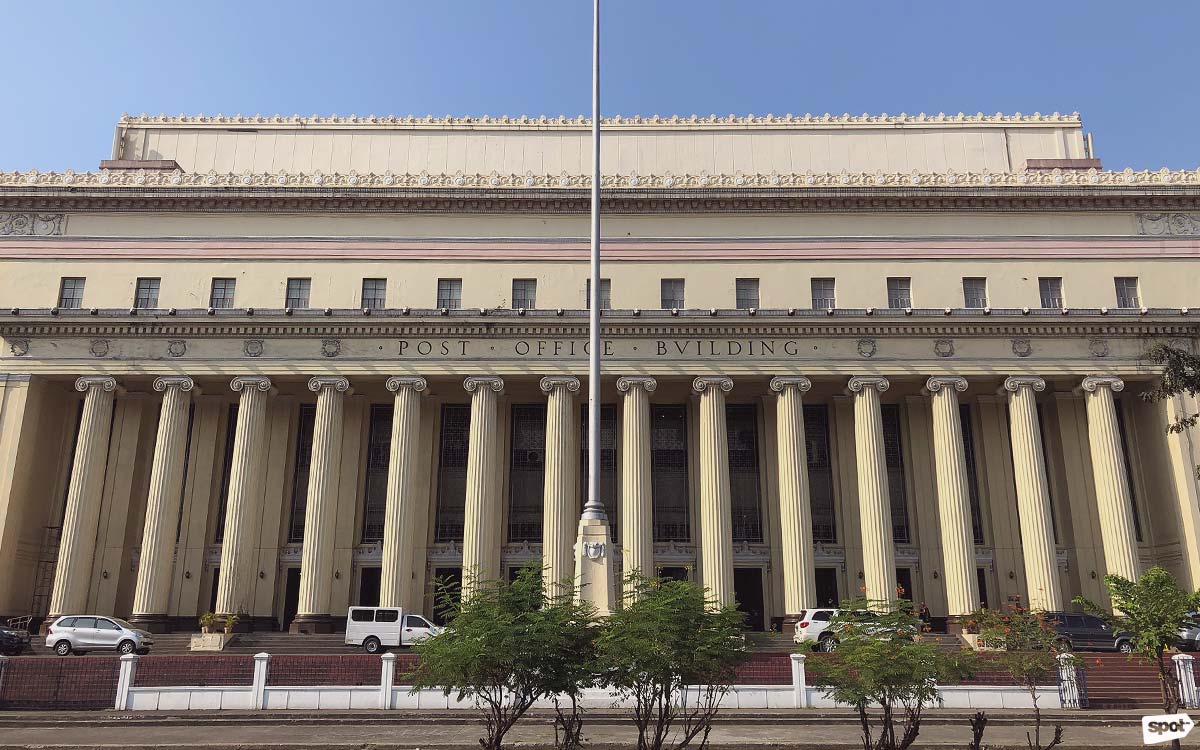 The Post Office Building or the Manila Central Post Office is declared as an Important Cultural Property in 2018 by the National Museum.
PHOTO:

AZ Camiling
ADVERTISEMENT - CONTINUE READING BELOW
CONTINUE READING BELOW
Recommended Videos
Stories of an Architectural Wonder
The Manila Central Post Office was built in 1926 with Juan Marcos Arellano at the helm. It added to the architect's already-impressive resume, which includes the Metropolitan Theater, Rizal Memorial Coliseum, the Legislative Building (now the National Museum of Fine Arts), and other government buildings in Iloilo, Cebu, and Misamis Occidental.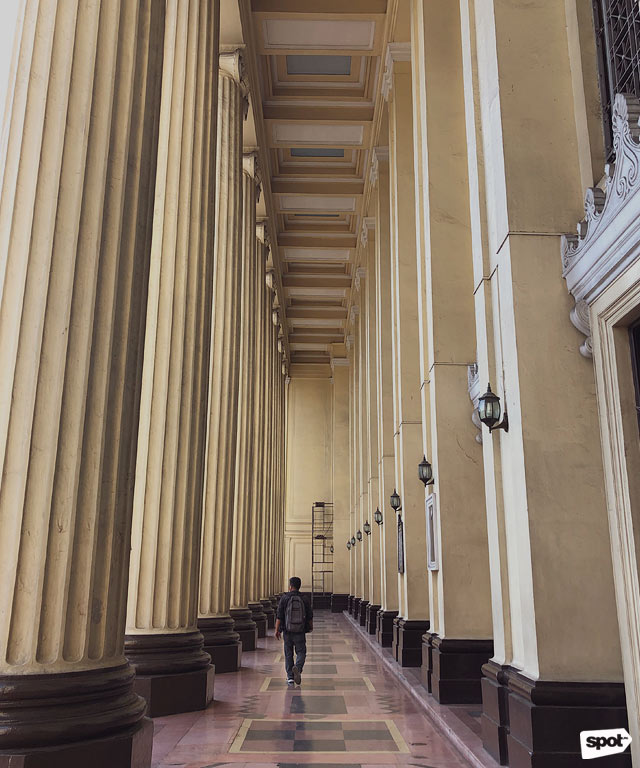 ADVERTISEMENT - CONTINUE READING BELOW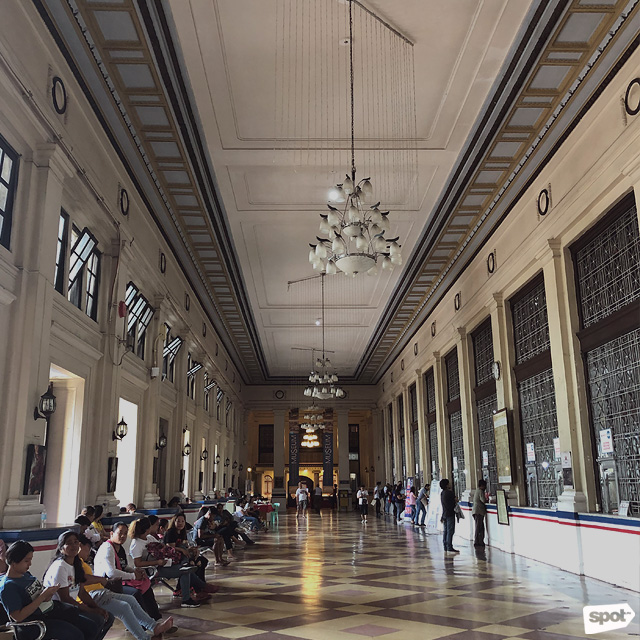 Arellano designed the post office using the Neoclassical style, characterized by its splendor, dramatic use of columns, and geometric themes. The building's facade has 16 Ionic pillars standing proudly above the steps, while the sides are flanked by two semi-circular wings. Inside, the grand hall branches out into semi-circular spaces with domes. The building that we see today was partially destroyed during the Battle of Manila, but rehabilitation in 1946 kept most of Arellano's original design.
ADVERTISEMENT - CONTINUE READING BELOW
Because of its architectural significance, the Manila Central Post Office was declared an Important Cultural Property by the National Museum of the Philippines in November 2018. This recognition meant that the institution is given funding for protection, conservation, and restoration. And it needs all the help it can get, since the decades-old structure still provides postal services and processing for postal IDs, aside from operating a museum.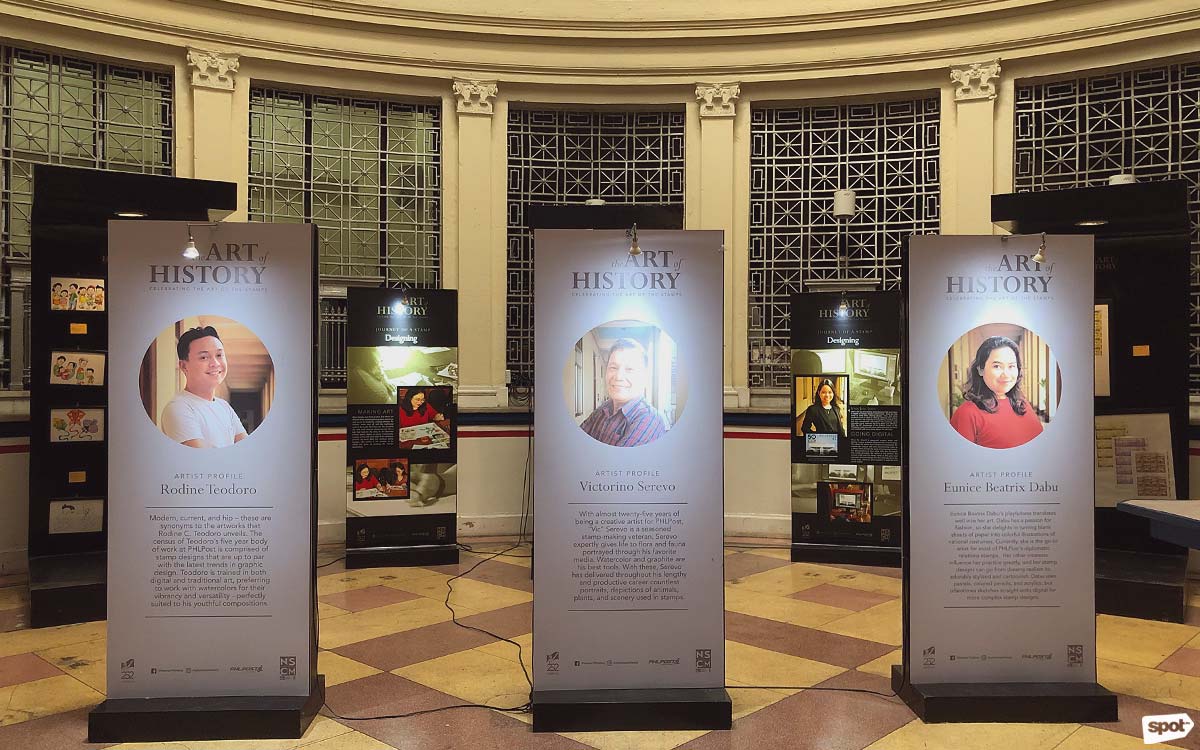 Graphic artists Rodine Teodoro, Victorino Z. Severo, and Eunice Beatrix Dabu designed the latest stamps of PHLPost.
PHOTO:

AZ Camiling
Sending Stories to the Present
Snail mail may not be part of the current generation's everyday vocabulary, but the Manila Central Post Office is a showcase of the beauty of letter writing. The museum features the exhibition The Art of History: Celebrating the Art of Stamps, delving into the process of stamp-making, as well as spotlighting works by stamp artists, and enlarged versions of old stamps with images of local flora and fauna and notable figures in Philippine history.
ADVERTISEMENT - CONTINUE READING BELOW
You can also buy vintage stamps from Josie Cura, a collector who not only sells stamps within the building but is also often consulted by the Manila Central Post Office for events and programs on stamp-collecting. In an interview with SPOT.ph, she shares that her love for stamps started in 1965—an interest she picked up because of the letters she would receive from her father, who used to own a small store in the province.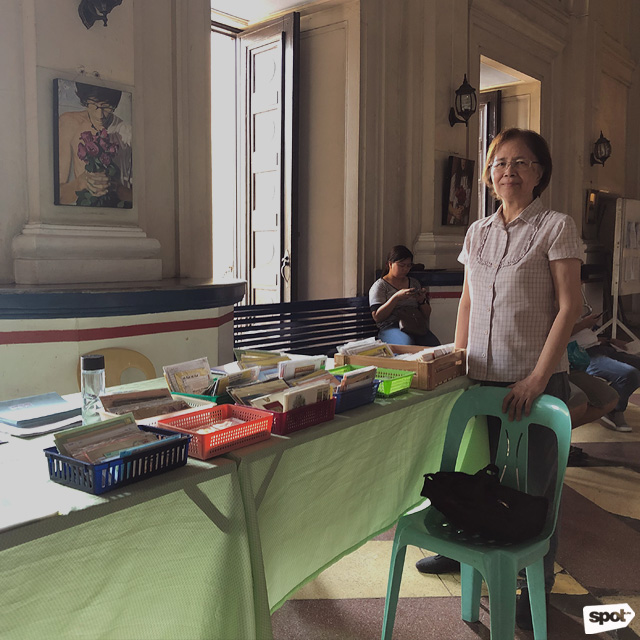 ADVERTISEMENT - CONTINUE READING BELOW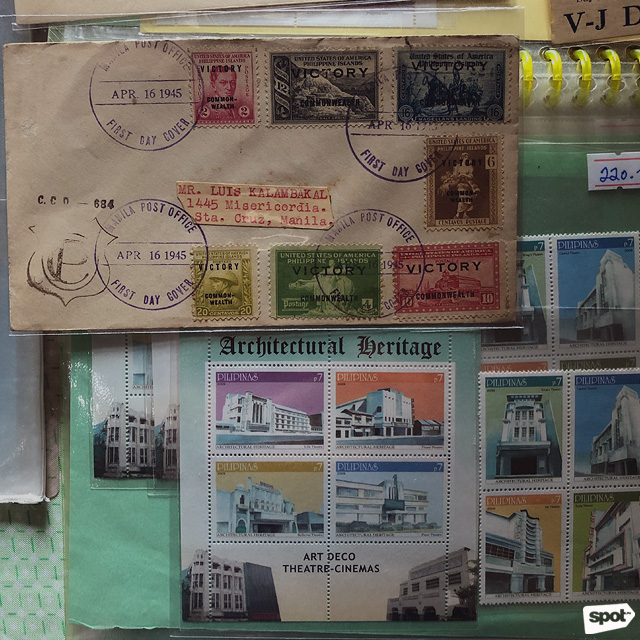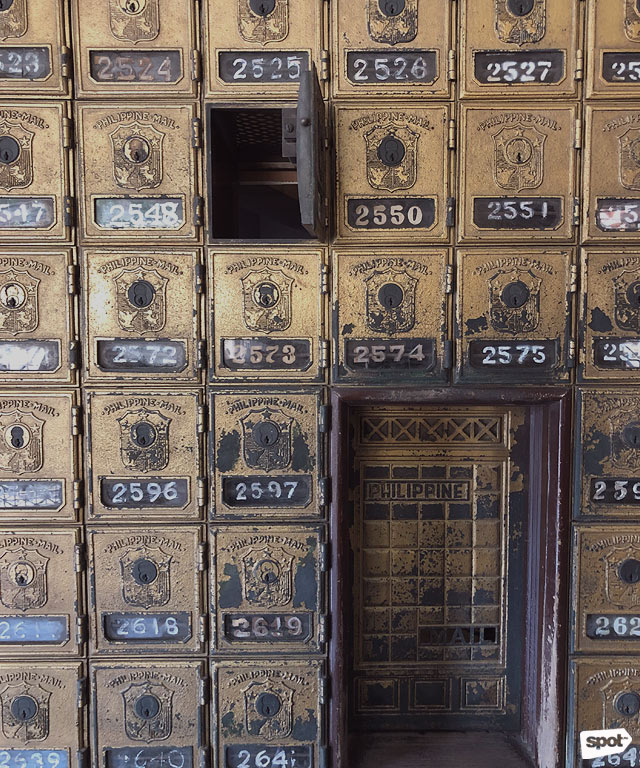 ADVERTISEMENT - CONTINUE READING BELOW
Guided tours of the Manila Central Post Office are conducted by the Philippine Postal Corporation every third Saturday of the month at 9 a.m., while Cura leads a lecture on stamp collecting and auction every third Sunday of the month at 1:30 p.m. They also promote letter writing through competitions, conferences, and workshops across the country.
It's a fast-paced world, with immediacy taking precedence in everything from news to correspondence. But once in a while, there's still value in pressing pause and looking back on all the things that brought us to this point—including things as simple as writing on stationery, and a 1x1-inch piece of paper that made it possible to send it across an ocean.
The Manila Central Post Office is at Liwasang Bonifacio, Magallanes Drive, Intramuros, Manila City.
Main image by Mark Jesalva, SPOT.ph Archives