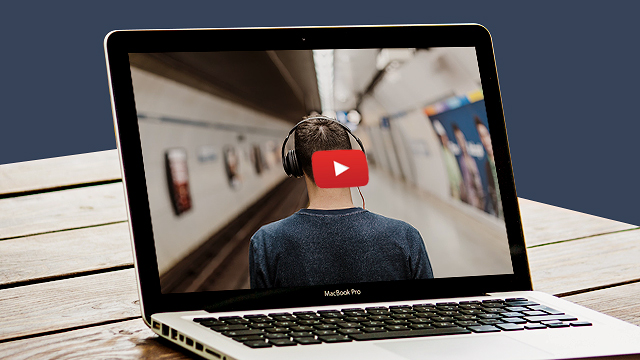 (SPOT.ph) Binge-watching YouTube videos is a skill you probably excel in, so we wouldn't be surprised if you had an ASMR phase—or at least, you've probably stumbled a few video of these videos. For the unintiated, "ASMR" stands for "autonomous sensory meridian response." Studies suggest that watching ASMR videos on YouTube is like getting a "brain massage" with soothing sounds coming from nature-inspired surroundings, the gentle tapping of objects, and whispers of positive words. ASMR also serves as an antidote for people dealing with insomnia, stress, and anxiety.
ADVERTISEMENT - CONTINUE READING BELOW
Also read:
10 Free Online Concerts You Can Watch From Your Couch
Put on your noise-cancelling headphones and check out these ASMR YouTube channels: 
ASMR Darling
Run by a 23-year-old named Taylor Darling (not her real last name), ASMR Darling is a channel that features different ASMR triggers such as tapping, scratching, hair play, hair brushing, face touching, camera touching, and microphone brushing. In an interview by Today, ASMR Darling mentioned how her tapping videos are the most requested ones since they help people relax. She also does ASMR videos where she reads lines from a book or whispers positive words that'll help you to feel better after a long day. Aside from being a source of positivity, ASMR Darling also aims to help people get a good night's sleep.  
Gentle Whispering
Gentle Whispering is an ASMR YouTube channel created by Maria Viktorovna. She creates soothing videos that help people de-stress, worry less, and feel relaxed. She tries to incorporate ASMR tingles from normal activities like towel folding, cooking a meal, to unboxing random items like perfume, gadgets, and purses lying around at home. If you listen closely, you'll hear her share valuable life tips and comforting words as if she's conversing with a friend.  
ADVERTISEMENT - CONTINUE READING BELOW
Recommended Videos
Tingting ASMR
What makes Tingting ASMR different from other "ASMRtists" is her interest in paying homage to her Chinese and Asian heritage through ASMR videos that feature bits of history, tradition, and culture. Tingting comes up with ancient Chinese pharmacy-themed videos with gua sha massage and facial sounds. She does Chinese calligraphy videos, where you can hear brush sounds and ink-grinding sounds. Tingting also likes posting about ASMR gaming—you'll catch her playing Overwatch from time to time.
Latte ASMR 
Latte ASMR will remind you of a Korean café, serving with satisfying ASMR videos in different creative scenarios. This YouTube channel will transport you to another world where ordinary settings like the salon, spa, hotel, and clinic get the ASMR treatment. Latte Art pays attention to what her subscribers need and puts a lot of thought into each video concept, from the set design intricately filled with furniture and other theme-appropriate props, to the ASMR sensation lineup featuring everyday objects. 
ADVERTISEMENT - CONTINUE READING BELOW
ASMR Bakery
Unlike ASMR videos with lots of talking, ASMR Bakery produces ASMR triggers like tapping, scratching, tracing, sorting, cutting, crinkling, rubbing, and brushing, among other sounds. ASMR Bakery keeps its background simple so you can focus on watching everyday objects and hearing the sounds they can create. You can choose to go with 30- to 50-minute fast and intense ASMR sensations, one- to two-hour relaxing ASMR tingles to three-hour delicate tapping, or deep-brain massage for the full ASMR experience. 
Goodnight Moon
Goodnight Moon is an ASMR YouTube channel run by makeup vlogger Erin Timoney. She uses her expertise in makeup to transform herself into different characters in some of her hit ASMR videos. Timoney can play the role of a celebrity personal assistant with a Valley Girl accent, a partygoer all the way from the 1920s, an optometrist, or even a female Dracula. Her most popular ASMR roleplay happens in the fantasy world called Babblebrook. Timoney has expanded its universe by introducing characters like Willow, Nightshade, Maybell, The Herbologist, Mrs. Pippetwhistle, The Queensguard, and The Haberdasher. Each character has a unique storyline that, of course, is filled with different ASMR sensations. 
ADVERTISEMENT - CONTINUE READING BELOW
Zach Choi ASMR
Zach Choi ASMR combines two popular things on YouTube: ASMR and mukbang. In every video, you'll see Choi taste a variety of eats like triple cheeseburgers, onion rings, nuggets, as well as spicy fire noodles, extra cheesy pizza, flavored chicken wings, and exotic dishes. Choi also shares ASMR cooking content with recipes you can try at home.  
Mayapolarbear
If you're a dog lover, check out Mayapolarbear. Maya is an adorable Samoyed dog who's popular on the Internet. While her channel isn't strictly ASMR, she has a habit of doing ASMR food tests which are referred to as MAYASMR. You'll hear her chomping on things like fruits, veggies, pasta, and biscuits.
ASMRplanet
You can find several makeup-themed ASMR videos on ASMRplanet. Behind the channel is Sophie Moates, who does a show-and-tell of her growing makeup collection and beauty accessories. She is also known for doing ASMR makeup on mannequins and glossy magazines. When she's not obsessing about makeup, Moates shows her geeky side through talks about her Harry Potter merch, Pokémon cards, video-game sessions, and art journal projects. 
ADVERTISEMENT - CONTINUE READING BELOW
Nomadic Ambience
Nomadic Ambience is an ASMR YouTube channel that instantly transports you to the great outdoors. If you miss traveling and escaping to different places, you'll enjoy exploring this channel and its high-quality ASMR sounds. Nomadic Ambience can virtually take you to tourist destinations around the world like New York, Tokyo, Mexico, Bangkok, Brussels, Paris, and Valencia. You'll hear beautiful city sounds, soothing rain effects, and even calming ocean waves. 
Your guide to thriving in
this
strange new world.
Share this story with your friends!
---
Help us make Spot.ph better!
Take the short survey
Load More Stories