Five-Minute Guide: Everything You Need to Know About Protective Face Masks
Wondering how to properly clean your face masks?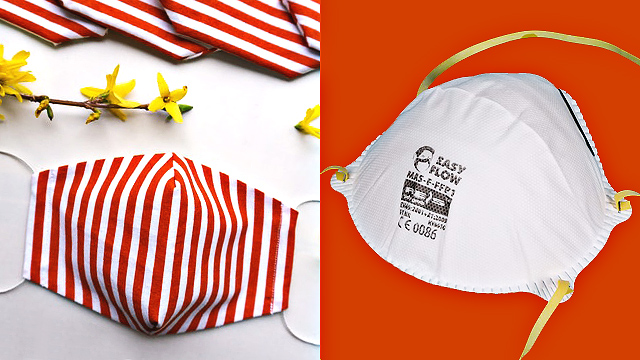 (SPOT.ph) Wallet, keys, phone, alcohol, and a face mask. The list of things you need to bring when you go out has expanded with the rise of COVID-19. With the popuarity of face masks in particular, it's ideal to arm yourself with the hows and whys before buying a piece—better yet, a box—of this protective gear. Check out our short guide on what protective face masks are for, what types are available, and how to keep them clean. And don't forget: wearing face masks is just one way to protect yourself so be sure to practice all safety guidelines such as constant hand-washing and physical distancing!
Also read:
A Running List of Online Shops in Manila That Sell Reusable Face Masks
Here's Why Soap—Not Alcohol—Is Your Best Defense Against COVID-19
10 Eye-Opening Videos That'll Help You Make Sense of the Pandemic
What are face masks for?
Protective face masks are worn primarily to protect from infections. In general, they prevent harmful substances—from air pollutants to liquid droplets that could be carrying bacteria or viruses—from entering the wearer's body through their nose or mouth.
ADVERTISEMENT - CONTINUE READING BELOW
Whether face masks are a necessity for the general public or not has been highly debated. As early as February, the Department of Health announced that only those who are sick, showing symptoms, or caring for those infected should wear a mask. This was in line with the World Health Organization's directive that "normal people going about their normal work" need not wear medical-grade face masks, as said by country representative Rabindra Abeyasinghe on January 28.
"There is no specific evidence to suggest that the wearing of masks by the mass population has any potential benefit," said Dr. Mike Ryan, executive director of the World Health Organization (WHO) health emergencies program in a CNN report. The lack of a definitive study, coupled with a global shortage of protective equipment for hospitals and healthcare facilities, meant the Department of Health advised against ordinary folks wearing them "to avoid unnecessary wastage of vital resources and mis-use of masks."
CONTINUE READING BELOW
Recommended Videos
Still, as the number of confirmed cases in the Philippines skyrocketed, face masks were declared mandatory for people in public areas on April 2. Across the globe, more and more governments and local authorities pushed for their people to wear face masks. In the U.S., for example, face masks marked a divide between the people that went beyond something medical. Meanwhile, in East Asian countries—where the Severe Acute Respiratory Syndrome also hit in 2003—face masks had long been part of the norm. As they say, it's always better to be safe than sorry.
ADVERTISEMENT - CONTINUE READING BELOW
What are the types of face masks you can get?
Protective face coverings can be broken down into two main types: medical-grade and non-medical ones. Medical coverings such as N95 respirators and surgical masks are often used in healthcare while non-medical coverings include cloth masks, disposables, and makeshift versions.
N95 Respirators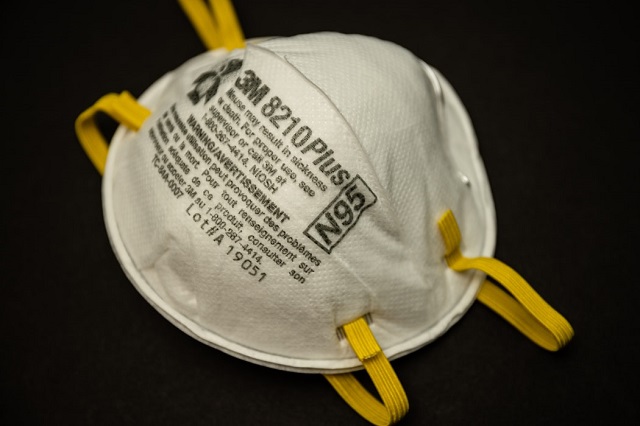 You might remember N95 masks from early 2020 when Taal Volcano spewed volcanic ash—and the subsequent hoarding and overpricing by stores. Well, these respirators are possibly the most extreme type you can wear on a daily basis in a non-medical context. The tight-fitting masks are called N95s because they can filter at least 95% of small particles—measuring up to 0.3 micron—in the air. N95s can also protect the wearer against liquid droplets, as long as they are not oil-based.
These respirators are made to fit very tightly around the nose and mouth. They filter the air you breathe in through the mask itself, which means that they could be rendered totally ineffective if you don't wear them properly. On the other hand, wearing them properly means having something hot and stuffy on your face—and if you decide to wear them in Metro Manila (especially when commuting) it could get very uncomfortable. 
ADVERTISEMENT - CONTINUE READING BELOW
Some types do have an exhalation valve for hot air to exit from. While this makes breathing a little easier, the U.S. Centers for Disease Control and Prevention has noted that the valve allows unfiltered air to exit and therefore, isn't ideal for situations where a sterile environment must be maintained (think operating rooms).
The U.S. Centers for Disease Control and Prevention (CDC) also recommended against the general public wearing N95 masks in order to save supplies for medical frontliners who need them most.
Disposable Surgical Masks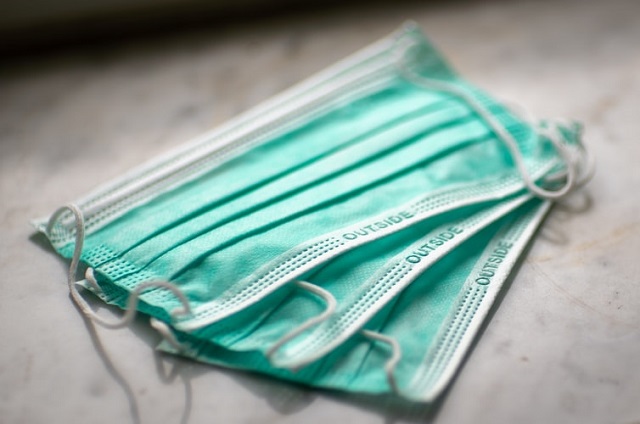 These loose-fitting masks are more about stopping possibly contaminated liquids, such as droplets or sprays (i.e. someone else's sneezes) from getting into your nose or mouth than filtering the air you breathe. If you're showing symptoms, these masks also prevent your own respiratory liquids from contaminating the area around you. It mostly acts as a physical barrier between you and your environment.
ADVERTISEMENT - CONTINUE READING BELOW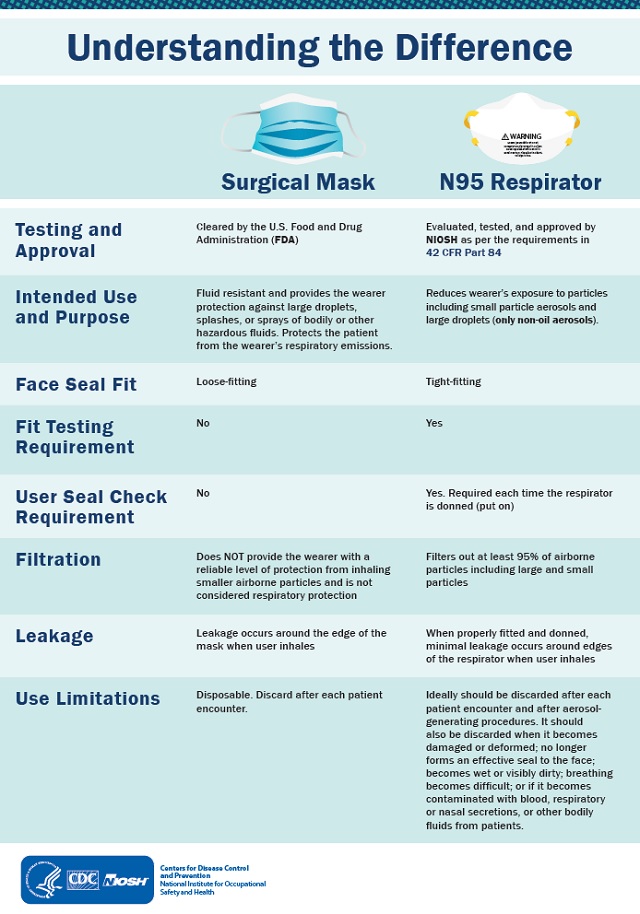 Surgical masks are designed to be fluid-resistant but can be worn down over time (hence the "disposable"). The looser fit makes it much easier to wear than their N95 counterparts but they do not offer the same level of filtration. And just like the respirators, they won't be able to block much if you don't wear them properly. The covering should be over your mouth and nose at all times and try to minimize possible "leaks" around the fit of the mask. They usually come with a wire you can adjust to your nose for a better fit.
Cloth Masks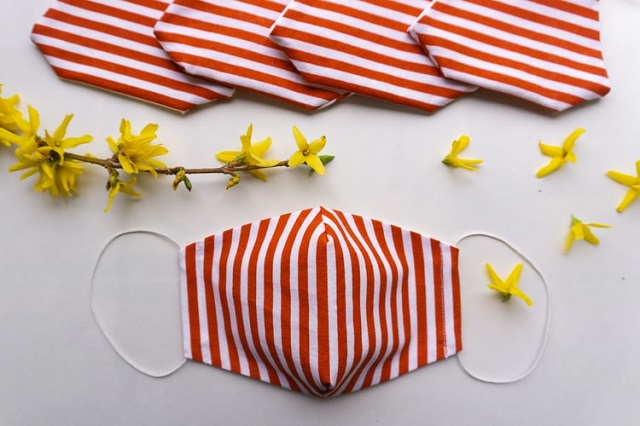 ADVERTISEMENT - CONTINUE READING BELOW
Reusable cloth masks are arguably the most popular kind you see folks wearing outside today. A lot of local brands and small shops began selling them during the quarantine in Metro Manila. Commonly used fabrics for these cloth masks include water-repellent ones such as neoprene and tightly woven cotton; there are even 7XB fiber masks made from eco-friendly abaca, Some designs even come with an extra filtration layer, while there are sellers that have built-in pockets where you can add your own filter. These reusable masks are typically made from cotton or synthetic material. Most DIY cloth masks are not fluid-resistant and, depending on the material, can be difficult to breathe in.
While these masks are not considered to be effective against airborne particulars, they still do offer some degree of protection, especially for asymptomatic people. The Inter-Agency Task Force allows the use of homemade masks in the Philippines. These simple face coverings may help slow the spread of infection, especially in places where physical distancing may be difficult to maintain, according to the CDC.
How do you keep face masks clean?
A face mask is pretty much useless if it, in itself, is already contaminated. You should treat each one as sterile equipment and when dirtied, as contagious. Disposable face masks should only be worn once. Medical-grade face masks and respirators are typically made of stronger stuff but are not made for the usual type of washing. Hospitals have taken to industry-grade disinfectants and ultraviolet light for their face masks, but that's not recommendable for ordinary folk.
ADVERTISEMENT - CONTINUE READING BELOW
Cotton masks and other cloth masks can be washed by hand. The CDC recommends soaking your face covering in a bleach solution for five minutes. Check out how to make the solution here:
      Five tablespoons (a third cup) household bleach per gallon (almost four liters) of room-temperature water
      Four teaspoons household bleach per liter of room-temperature water
Wearing face masks alone will not prevent infection. Medical experts—from the DOH, the WHO, the CDC and more—have continuously reminded folks to always practice constant hand-washing and physical distancing. Stay safe, everyone!
Share this story with your friends!
---
Help us make Spot.ph better!
Take the short survey
Load More Stories