(SPOT.ph) We're all familiar with trolls by now: they're the commenters who like throwing around usually non-sequitur statements in an attempt to poke holes in an argument. But they're actually part of a bigger scheme, and massive misinformation campaigns through fake social-media accounts have been done before. As the number of fake Facebook accounts impersonating mostly university students suddenly rose over the weekend—right after protests were held against the passing of the Anti-Terrorism Bill recently rushed through Congress—we take a look at what are arguably the most controversial times social media was used to sway public opinion: The 2016 U.S. elections and the Hong Kong protests. 
Also read:
Trolling, Takedowns, and Cyber-Tokhang
The 2016 U.S. Elections and the "Internet Research Agency"
A Russia-based troll factory influenced the U.S. presidential elections, landing a businessman with zero political background in the White House. It may sound like an insane B-movie plot, but in 2018, 13 Russian nationals were charged by Robert Mueller, special counsel for the United States Department of Justice, for conspiracy to defraud the U.S. after allegedly meddling in the presidential elections.
ADVERTISEMENT - CONTINUE READING BELOW
The notorious Internet Research Agency, the name under which this troll farm works, came under fire for creating a network of fake American activist groups and using the identities of real Americans in an attempt to sway public opinion and influence the outcome of the U.S. elections. The indicted group is based in St. Petersburg, Russia, and worked much like any other ad agency. They curated posts, planted several "activist" groups and reaped all the likes, comments, and shares, according to a CNN report. Facebook reported that an estimated 126 million Americans were exposed to content made by the Russia-linked group.
Based on the CNN report, members of the Internet Research Agency (IRA) were monitoring real U.S. Facebook groups as early as 2014. They copied the set-up of these American activitist groups and created their own network of pages that focused on a wide variety of issues, from gun laws, immigration, to eventually, the U.S. elections. These pages, according to the indictment, became "leaders of public opinion."
ADVERTISEMENT - CONTINUE READING BELOW
Recommended Videos
One important aspect of the Facebook groups created by the IRA is that they took up both sides of a divisive issue, driving the wedge in even further. On May 21, 2016, a Facebook group called the "Heart of Texas" promoted a "Stop Islamization of Texas" protest happening at an Islamic Center while another page, called "United Muslims of America" promoted an event to "Save Islamic Knowledge." Both were run by the IRA. 
During the 2016 elections, the groups run by the troll farm worked to bring down Hillary Clinton, who was then running for the presidential seat against Donald Trump. They promoted Trump to some extent, but groups also turned to stopping minorities from even voting. According to CNN, a post on the IRA-ran Instagram account "Woke Blacks" told African Americans to not vote at all if the only choice left was Clinton.
The indictment of the Russian nationals came in the same year the Cambridge Analytica scandal rocked the social media behemoth that is Facebook. Cambridge Analytica, at that time posed as a data analytics firm, was harvesting personal information—without authorization—from millions of U.S. voters' Facebook profiles, allowing for very personalized political ads. But that's a whole other tip-of-the-iceberg story.
ADVERTISEMENT - CONTINUE READING BELOW
The Hong Kong Protests and State-Backed Campaigns
In August 2019, Twitter suspended 936 accounts while Facebook took down seven Pages, three Groups and five Facebook accounts for "coordinated behavior" which targeted protests in Hong Kong. Both social-media networks confirmed that the deleted accounts originated from China. "Based on our intensive investigations, we have reliable evidence to support that this is a coordinated state-backed operation," said Twitter in their blog post.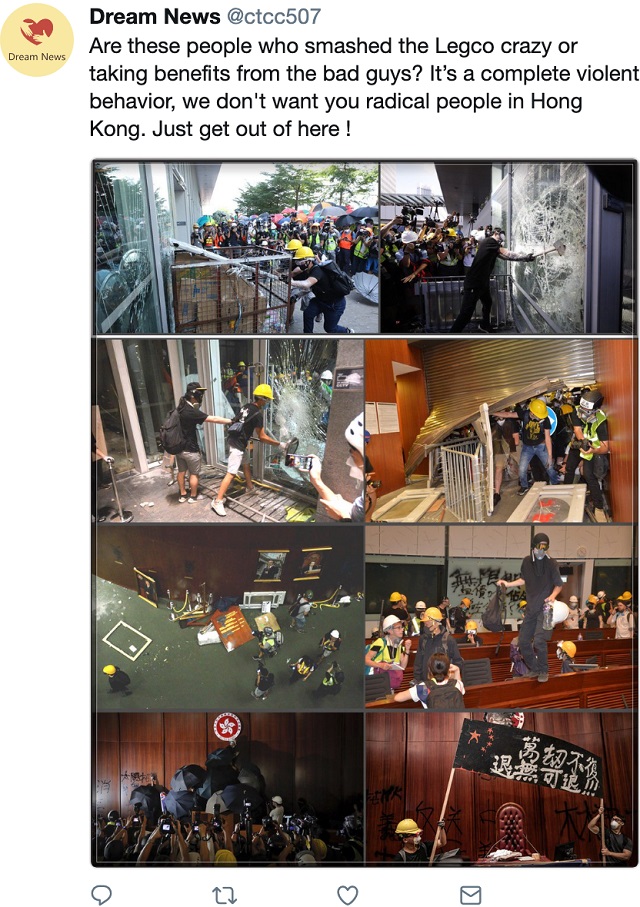 ADVERTISEMENT - CONTINUE READING BELOW
The social-media platforms stated that the suspended accounts engaged in "deceptive" coordinated behavior—including spreading inflammatory content and posing as news sites—focusing on the Hong Kong protests. "Overall, these accounts were deliberately and specifically attempting to sow political discord in Hong Kong, including undermining the legitimacy and political positions of the protest movement on the ground," said Twitter, which also explained that the accounts used technical workarounds to go around the ban on their platform in mainland China.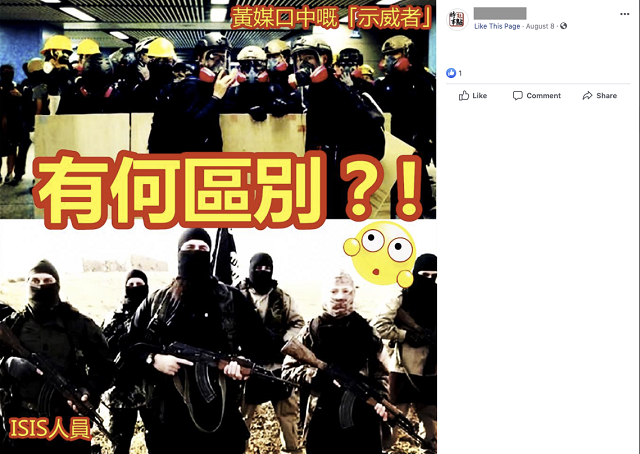 ADVERTISEMENT - CONTINUE READING BELOW
Facebook, meanwhile, stated that "the people behind this activity coordinated with one another and used fake accounts to misrepresent themselves, and that was the basis for our action." They added, "We are making progress rooting out this abuse, but as we've said before, it's an ongoing challenge."
These "information campaigns" from China could potentially have a much larger reach than Russia's, said Brett Bruen, who runs the crisis-communications agency Global Situation Room and was the director of global engagement in the Obama White House in a Bloomberg report. "It's like the Death Star from Star Wars. The capability is there, but has never been fully deployed. If they choose to operationalize the capabilities they've been building in a more aggressive way, that could present a massive change to world politics."
On Local Ground
ADVERTISEMENT - CONTINUE READING BELOW
Not much is known as of writing about the proliferation of fake accounts in the Philippines, other than it's happening. The official student publication of University of the Philippines - Cebu was the first to report it on June 6. At least 30 fake accounts linked to Bern Cañedo and Nar Porlas were found a day after they were detained with six others for peacefully protesting against the Anti-Terror Bill in Cebu City on June 5. 
Unlike in the U.S. elections and Hong Kong protests, the fake accounts sprouting now have practically no content. Aside from copying personal data such as names, birth dates, and old pictures, their purpose is not clear—still, they have managed to instigate fear and amplify divisive issues, as the previous examples have, too. 
As Red Tani of EngageMedia, a nonprofit advocating digital rights, told Inquirer.net, "The effects are clear: advocates and activists, even citizens who don't identify as such, will now think twice before they publicly criticize the administration's actions."
ADVERTISEMENT - CONTINUE READING BELOW
Share this story with your friends!
---
Help us make Spot.ph better!
Take the short survey
Load More Stories