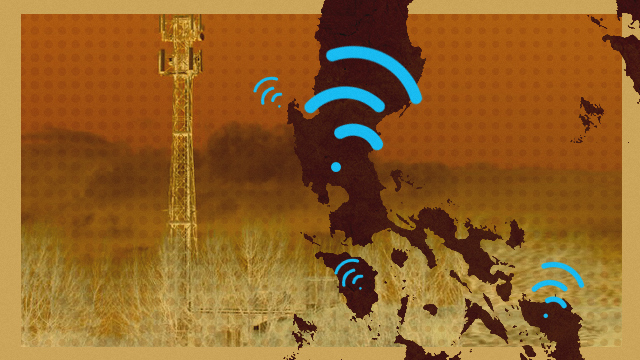 (SPOT.ph) The results are in and yup, Internet speed in the Philippines is still terrible. Data recorded by Ookla's Speedtest in August 2020 has the Philippines on the lower rungs of the global index in terms of average mobile and broadband speeds. We clocked in at a snail's pace of 16.44 Mbps for mobile downloads, placing us at the 119th spot out of 139, and 25.34 Mbps for broadband, landing us at the 106th spot out of 174. Compare that to the magical speeds of South Korea's 113.01 Mbps for mobile and Singapore's 218.07 Mbps for broadband and try not to go green-eyed with envy. As Liza Soberano once quipped, "Lag? I don't know her."
ADVERTISEMENT - CONTINUE READING BELOW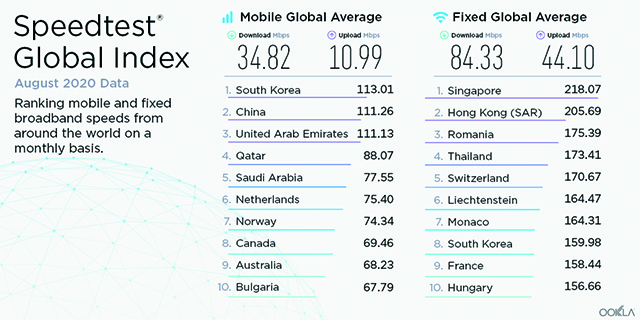 So, why are we not surprised? Connectivity is a common problem in the Philippines. Numbers and data related to the Internet in our nation have always lagged behind the rest of the world (except where selfies and social media are concerned, but that's another story). Still, it looks like the current head of the Department of Information and Communications Technology remains oddly optimistic.
ADVERTISEMENT - CONTINUE READING BELOW
Recommended Videos
"Sa ngayon po, without going into figures, we are not doing too badly," current technology head and former military officer Gringo Honasan told the House on September 15. There has been a resurgence of complaints as more and more people shift to digital during the pandemic. Things are looking especially bad as countries around us reach Internet speeds of up to 55 Mbps. "Tayo naglalaro pa rin sa three to five mbps," explained Honasan. "Pero hindi na po ito masama."
Technically, things aren't as bad as they used to be. Based on the department's data, broadband connection can now reach up to 25.07 Mbps; much better than 2016's maximum speed of 7.91 Mbps. Compare that, though, to our neighboring countries who are now at 213.18 Mbps fixed broadband speed with 56.43 Mbps mobile, according to the numbers presented by Assistant Secretary Emmanuel Caintic.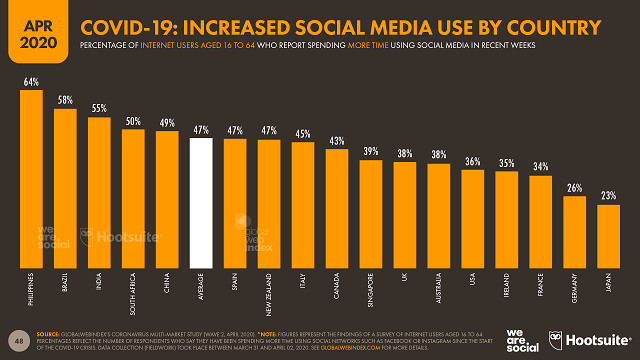 ADVERTISEMENT - CONTINUE READING BELOW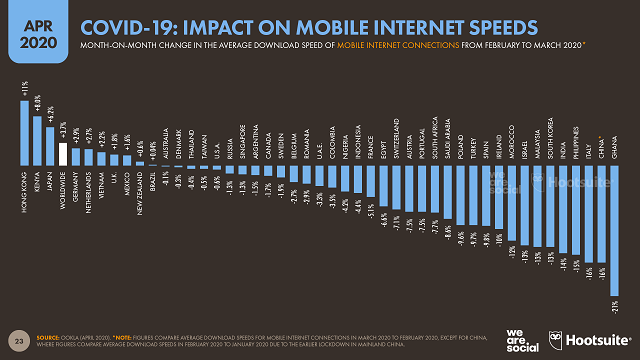 Meanwhile, it looks like the pandemic has added to the challenge. The Philippines ranked the highest in terms of people saying they spent more time on social media during the quarantine, according to the "Digital 2020: April Global Statshot" of Data Reportal, in partnership with We Are Social and Hootsuite. That was in spite of the Philippines recording a 15% dip in mobile Internet speeds.
ADVERTISEMENT - CONTINUE READING BELOW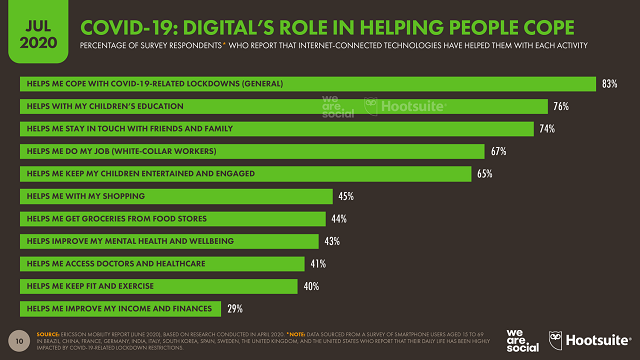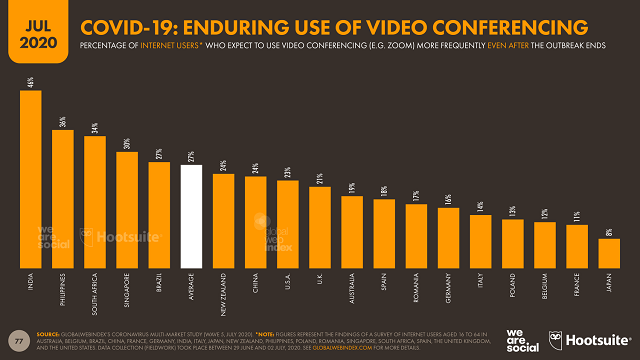 ADVERTISEMENT - CONTINUE READING BELOW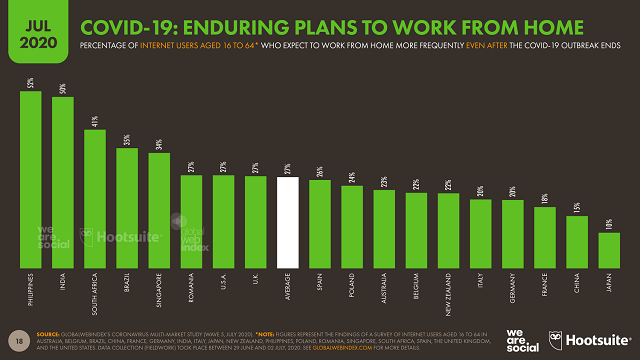 Still, our dependecy on the Internet continues. In the "Digital 2020: July Global Statshot" report, folks across the globe reported that the Internet has become a greater part of their daily lives. The Philippines has one of the highest numbers of people who expect to continue using digital with or without a quarantine, even topping the list of those who want to stick with working from home. 
ADVERTISEMENT - CONTINUE READING BELOW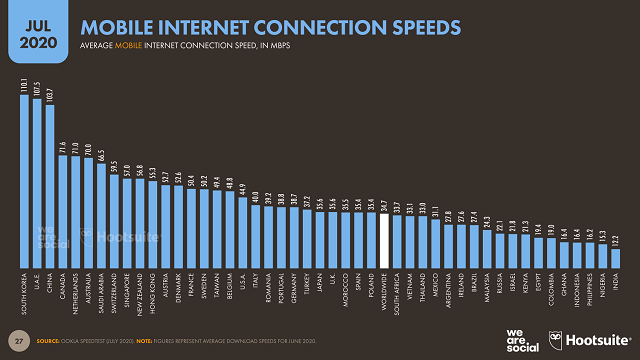 Despite that increase in use, we still landed on the bottom rungs of Internet speed. The Philippines recorded an average of 16.2 Mbps, landing us on the third-to-the-last spot on the list. 
Is Your Internet Service Provider a Simp?
ADVERTISEMENT - CONTINUE READING BELOW
The recent Internet "fiasco" with actress Liza Soberano put service providers in a bad light specifically for how they treat their customers. As Internet service providers stumbled over themselves to provide the popular star with fast connection, all other paying customers felt a pang of jealousy and, well, straight-up injustice. The battle for Internet connectivity has always centered around how much bandwidth you can get—inevitably tied up with just how much of this prized Mbps your Internet service provider (ISP) can and is willing to provide (which is, spoiler alert, most of the time different from what you signed up for).
In the case of Soberano, hers is at 300 Mbps, leading one to think her broadband is now faster than freaking Singapore's, but that is not necessarily the case. As Abe Olandres explained on Yugatech, ISPs don't work that way. Logically speaking, an ISP with a capacity of say, 1000 Mbps, would sell that to 10 customers at 100 Mbps per month, cleanly dividing the bandwidth among consumers—unfortunately, that logic doesn't speak profit.
ADVERTISEMENT - CONTINUE READING BELOW
What is more likely happening with ISPs in the Philippines, said Olandres, is that they are overselling and underserving their bandwidth capacity. As an analogy, Olandres compared bandwidth to a cinema screening content endlessly; there are only 1,000 seats but an ISP would sell 2,500 tickets. The idea here is that not all who buy the tickets will enter the cinema at the same time. The ISP gauges the market, adding seats as more and more content is served (i.e. the Internet gets bigger) and demand grows but only when they're assured of revenue, thus creating an endless cycle.
This analogical business model is sure to be happening in other countries as well, which leads us to the question: Then why is our connection still so shitty compared to said countries?
Why Internet Is Ridiculously Expensive in the Philippines
Back in the age of dial-up connection, Olandres pointed out that there were more than 300 independent ISPs in the country. As this gave way to DSL and wireless services, the market slimmed down to two main competitors: PLDT and Globe. A third is on its way in the form of Dito, a telco composed of Dennis Uy's Davao-based enterprise and a state-owned Chinese company—which raises questions of its own.
ADVERTISEMENT - CONTINUE READING BELOW
With most of the market served by either PLDT or Globe, the Philippines landed among the countries with the most expensive Internet service. Tickets to the metaphorical cinema were included among the least affordable according to the 2020 study of Surf Shark, an online privacy platform. The Philippines ranked 82nd out of 85 countries in terms of the combined price of the cheapest mobile and broadband plans available in the world. All the while continuously ranking among the slowest of the slow.
Of Cell Towers and Fiber Optic Cables
Honasan laid the blame on a lack of needed telecommunications infrastructure, specifically the lack of fiber optics and towers; a recurring theme as of late. After President Rodrigo Duterte's call out of telcos during his 2020 SONA—that "Jesus in Bethlehem" quip is hard to forget—the companies came under fire yet again, but this time, they had a clear answer.
ADVERTISEMENT - CONTINUE READING BELOW
Duterte, according to one of his tales, warned Globe president Ernest Cu that the corporate executive would end up hanging on one of his towers if service does not improve. To which he supposedly replied, "Mayor, you cannot do that because there is no tower. The local governments are all f*cking it up, that's why. So where will you hang me? On a coconut tree?" With this perspective, it all boils down to red tape and bureaucracy, a Catch 22 between government and private entities.
Added to all the paper work is the Philippine topography. According to data from the American Chamber of Commerce and Industry, the Philippine archipelago has 17,850 cell sites as compared to Vietnam's 90,000. Laying down underground fiber optics across seas and putting up towers in far-flung areas will entail a much larger investment for a telco here, whereas telcos in other countries may have spent the same amount for much larger and more assured returns.
ADVERTISEMENT - CONTINUE READING BELOW
Last But Not Least, Archaic Legislation
The National Telecommunication Commission is operating within the confines of decades-old legislation, as Edgardo Cabarios pointed out way back in 2016 as Director for Regulations. As the Internet proved to be less of a luxury and transitioned to becoming a necessity, "We really need to amend the existing laws to give the commission additional powers to respond to new challenges," he was quoted as saying by Business Mirror.
According to then National Telecommunication Commission (NTC) chief Gamaliel Cordoba, they could only fine companies P200 as penalty, per the Public Service Act of 1936. Add that to the requirement of law that an aspiring ISP must also be a telecommunications company, according to PhilStar's Boo Chanco. And it seems even then the process to legitimization through a congressional franchise isn't easy. It took Dito, then known as Mislatel, more than two decades to finally get the ball rolling as their franchise was questioned way back in 1998 for failing to make the one-year deadline to begin operations.
ADVERTISEMENT - CONTINUE READING BELOW
There are several bills in Congress that aim to open up the playing field, such as the Open Access in Digital Technology Act and Better Internet Connection Act. These bills, if passed, would make it easier for investors to enter the market and set up their own networks, ideally letting the industry flourish—but their real effect will only be known should they pass legislation. 
So the next time you spend hours on an online project that could have taken minutes, you can chalk it up to this massive interplay. We can only hope it gets sorted out in our lifetimes.
Hey, Spotters! Check us out on Viber to join our Community and subscribe to our Chatbot.
Your guide to thriving in
this
strange new world.
Share this story with your friends!
---
Help us make Spot.ph better!
Take the short survey
Load More Stories