The SPOT.ph Guide to Contact Tracing Apps in the Philippines
Confused by all the contract tracing apps? We feel you.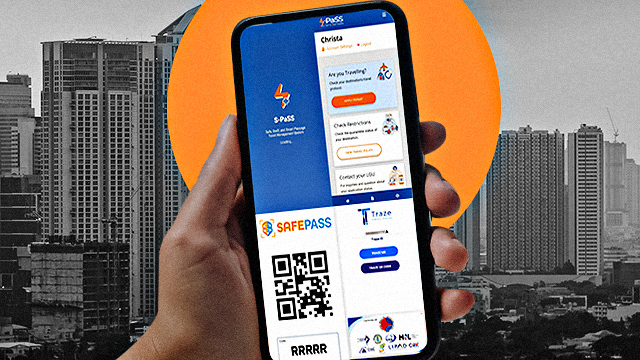 (SPOT.ph) As we all know by now, COVID-19 is a highly transmissible disease that's spread through aerosols containing SARS-CoV-2. Closed spaces and crowded areas are the riskiest spots to be in as one person with COVID-19 can easily transmit the virus to anyone around them. According to the World Health Organization, contact tracing or the process of identifying people who have been in contact with an infected person is an important public health tool for controlling outbreaks. It breaks the chain of further transmission by checking probable exposure and isolating those individuals. 
Here in the Philippines, various local government units and government agencies developed their own contact tracing mechanisms, ranging from health declaration forms to contact tracing apps. The effectiveness of a multitude of contact tracing efforts versus one centralized system is yet to be known. (Clue: We're four months away from the second anniversary of the declaration of the longest lockdown in the world.) 
ADVERTISEMENT - CONTINUE READING BELOW
If you're confused by all the contact tracing apps we have, here's a handy guide to know what each QR code is for:
LGU Contact Tracing Apps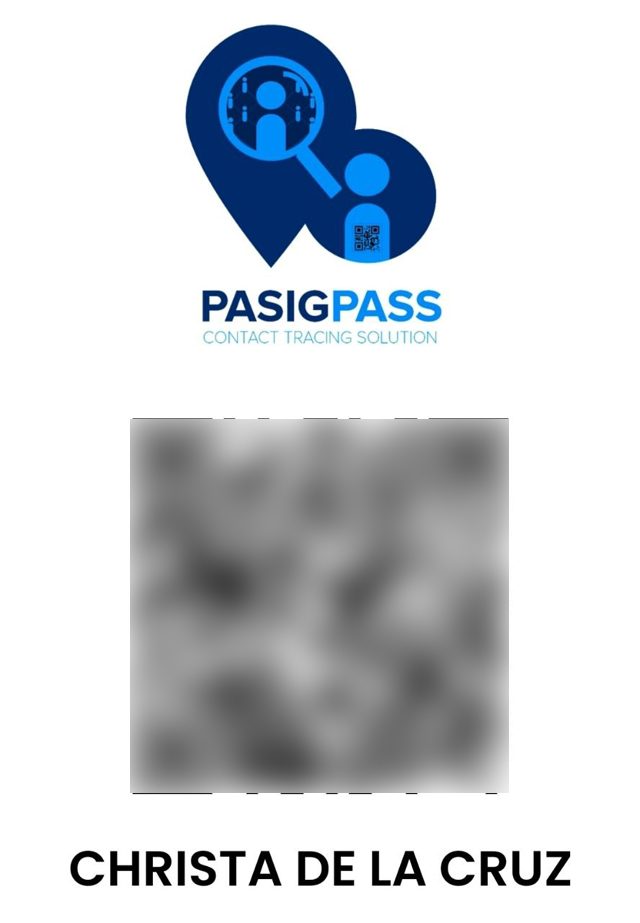 CONTINUE READING BELOW
Recommended Videos
Local government units—especially those in Metro Manila—developed their own contact tracing systems in an effort to monitor people going in and out of crowded establishments. Residents and workers download their respective apps to get a QR code, which are scanned in various establishments within the city or municipality. 
ADVERTISEMENT - CONTINUE READING BELOW
Fortunately, four cities in the National Capital Region (Pasig, Valenzuela, Antipolo, Mandaluyong) and the municipality of Taytay in Rizal came up with the Contact Tracing Network Consortium Agreement. This means that any QR code from PasigPass, ValTrace, Antipolo Bantay COVID-19, MandaTrack, and Taytay Trail can be used in any of the five areas. For example, a Mandaluyong resident who is registered through MandaTrack can use their QR code when visiting a mall in Pasig City; or a Pasig resident can use their PasigPass QR code when entering their workplace in Valenzuela. 
SafePass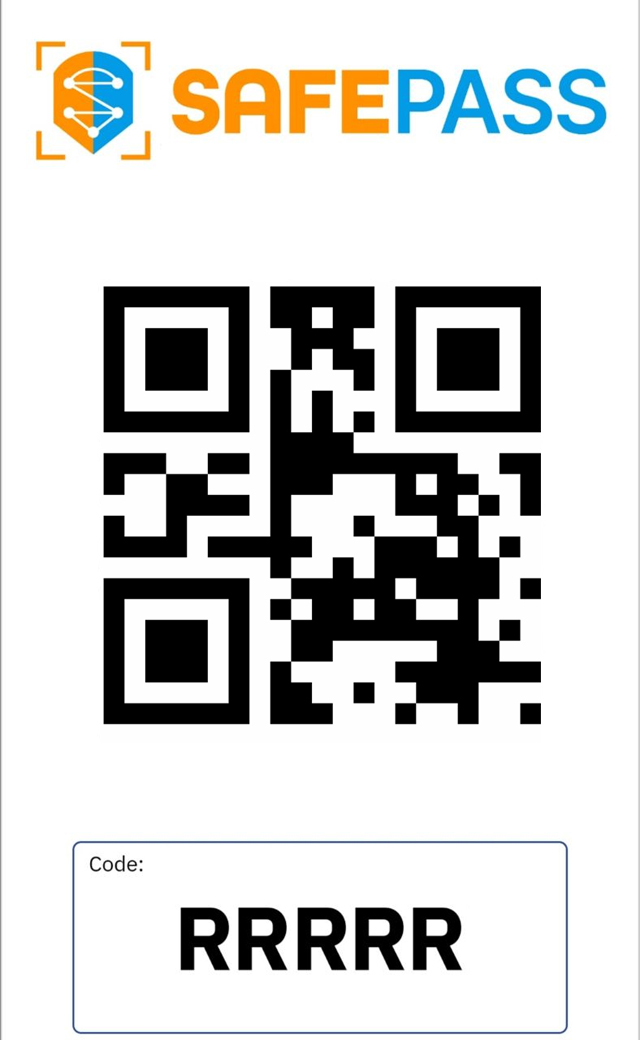 ADVERTISEMENT - CONTINUE READING BELOW
SafePass was initially launched by the Department of Tourism and the Department of Trade and Industry in June 2020. It was developed by Philippine-based digital transformation company Amihan Global Strategies and U.S.-registered venture studio Talino Venture Labs. 
SafePass is available in two types: SafePass Base, which features basic contact-tracing and digital health questionnaires; and SafePass Express, which comes with employee management features. The latter was rolled out to government agencies and accredited businesses on August 14, 2020. Companies can also avail of paid plans: SafePass Business, which lets establishments to digitally notify potentially exposed individuals; and SafePass Enterprise, which allows large companies to implement the contact tracing tool across all their branches and offices. 
Where to Use the SafePass App 
The use of SafePass is implemented only in Quezon City as other local government units in Metro Manila use their own contact tracing tools. On August 15, 2021, the city mandated the use of KyusiPass, which uses SafePass' system, in all businesses and organizations. Under  local ordinance, establishments in Quezon City must have their own KyusiPass QR codes. Likewise, residents and workers are encouraged to create a SafePass account for ease of contact tracing. 
ADVERTISEMENT - CONTINUE READING BELOW
Ilocos Norte also adopted the use of SafePass following an executive order issued by Governor Matthew Joseph Manotoc on October 21, 2020. All provincial government offices, including the city and municipal halls; national government agencies, Department of Tourism-accredited establishments, and other businesses within the province are required to have a SafePass QR code displayed at their entrances for scanning.  
How to Register Using the SafePass App
Choose one of the three ways to register:
Web: Log on to get.safepass.ph and create an account.
Chat: Visit Safepass Portal on Facebook Messenger, select Get SafePass, and follow the prompt.
SMS: Text GETQR (four-digit pin of your choice) (your name), and send to 2256722.
All three registration methods will generate a one-time PIN or OTP, which you need to input within five minutes.
You will then get your SafePass ID and four-digit MPIN. This can be saved on your phone or printed out for when you need to enter an establishment using SafePass. 
ADVERTISEMENT - CONTINUE READING BELOW
SafePass is available on 
StaySafe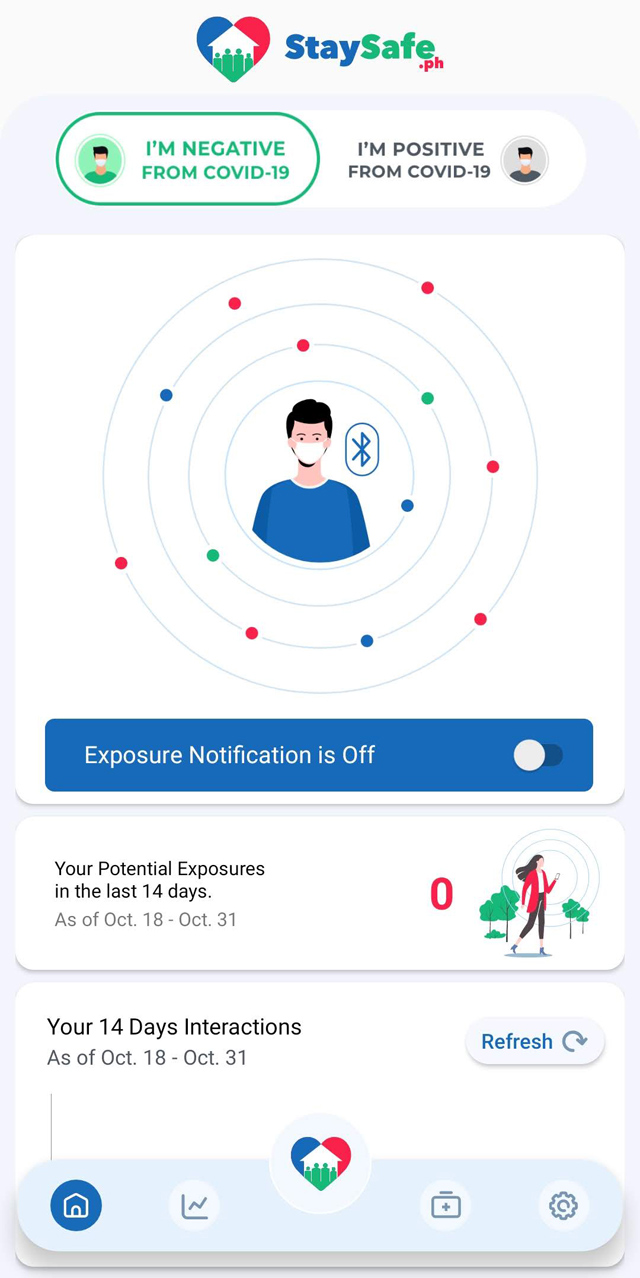 StaySafe.ph was developed by Multisys Technologies Corporation together with the Department of Information and Communications Technology. It was first rolled out on April 22, 2020 as the country's "official social-distancing, health-condition reporting, and contract-tracing system that will assist in the government's response to COVID-19," according to Inter-Agency Task Force Resolution No. 27. The StaySafe app was officially turned over to the Department of the Interior and Local Government on March 29 in an effort to boost the country's contact-tracing program. 
ADVERTISEMENT - CONTINUE READING BELOW
Ideally, this contact-tracing program would have eliminated the redundancy of having too many contact-tracing apps on your phone—at least, until its use is strictly and fully implemented nationwide. But the Department of Health on August 25 admitted that it has had "almost no impact" in the Philippines' contact-tracing efforts. 
Where to Use the StaySafe App 
In an effort to somehow boost contact tracing through the centralized StaySafe app, the Department of Trade and Industry, Department of Tourism, Department of Labor and Employment, Department of Health, and the DILG signed a Joint Memorandum Circular on the Safety Seal Certification Program on April 23. This voluntary certification scheme ensures that establishments, including but not limited to government offices, hotels, resorts, restaurants, supermarkets, convenience stores, banks, and malls, are in compliance with the minimum public health standards. It also guarantees that the establishment bearing the Safety Seal uses the StaySafe app. 
How to Register Using the StaySafe App 
ADVERTISEMENT - CONTINUE READING BELOW
StaySafe.ph is available on Google Play and App Store. You can also register your profile and download your personal QR code through any Internet browser on your laptop or your phone.
To register, key in your mobile number and wait for the one-time pin (OTP) through SMS. This will be entered on the app for verification purposes.
You can then type in your chosen password and a code name.
Your profile page requires the following information: first name, last name, birth date, and gender. Other data, like e-mail address, address, company name, and photo, are optional.
Once you have an entry created in their "Digital Logbook," you need to fill out a Health Checklist.
After registration, you'll get your personal StaySafe QR code, which you'll need to scan in establishments that use the StaySafe app.
Traze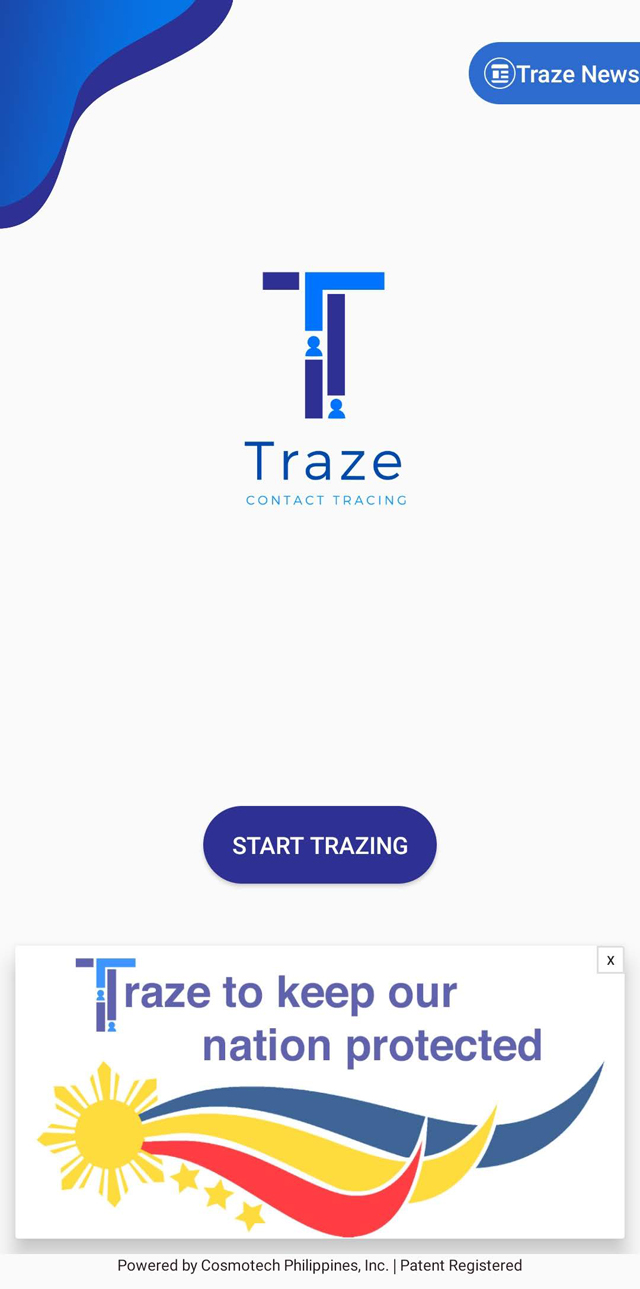 ADVERTISEMENT - CONTINUE READING BELOW
Another contact tracing app that uses QR code technology is Traze. It was launched by the Aviation and Airports Sector of the Department of Transportation and was co-developed by the Philippine Ports Authority and Cosmotech Philippines, Inc. 
Where to Use the Traze App 
Traze was first tested at the Ninoy Aquino International Airport, Clark International Airport, Mactan Cebu International Airport, and Davao International Airport on October 28, 2020. By November 28 of the same year, it became mandatory for all air passengers in all airports nationwide. 
To use it, travelers need to scan the QR codes found at designated areas inside the airport. Should someone turn out to be positive for COVID-19 around the same time that you were there, you get notified on your phone and are advised to observe the self-isolation procedure. 
How to Register Using the Traze App 
The Traze app is available for Apple users through the App Store, for Android users through Google Play, for Huawei users through the AppGallery, for Samsung users through Galaxy Store, for Oppo users through App Market, and for Vivo users through the App Store.
ADVERTISEMENT - CONTINUE READING BELOW
To get started, just click on the Start Trazing button on the landing page.
You can choose to register as an individual, a business or government office, barangay, transportation, and delivery crew. Just tap on the appropriate icon.
For individual users, you need to key in a username, a password, and other important information (first and last name, contact number, e-mail address, and place of residence).
You're also asked to upload a profile photo, which can either be an image from your gallery or a newly taken photo through the in-app camera. Traze says that photographs are not uploaded on their server.
Once you're done filling out the form, you just have to wait for the activate button to appear and follow the prompt.
The system requires you to re-enter your username and password to finalize your log-in details.
S-PaSS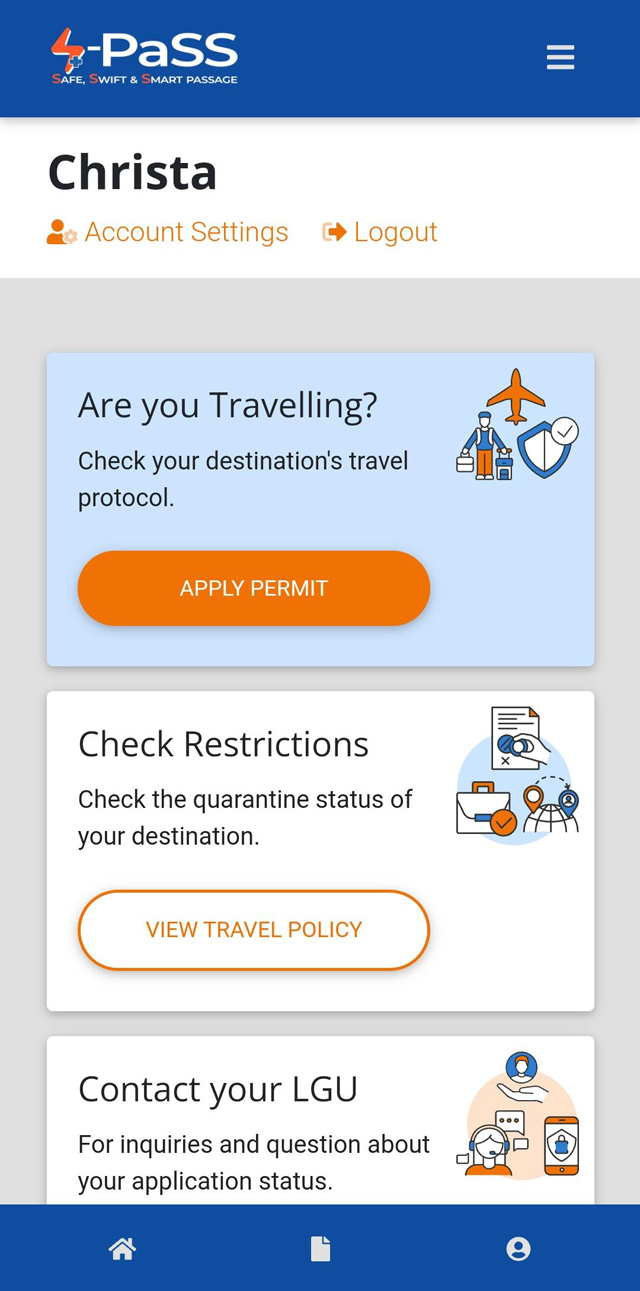 ADVERTISEMENT - CONTINUE READING BELOW
Short for Safe, Swift, and Smart Passage Travel Management System, S-PaSS was officially launched on March 26 to serve as "a one-stop online communication and coordination platform for travelers and local government units." It was developed by the Department of Science and Technology Region 6. According to Science Research Specialist II and Unit Head of the science agency's Grants-in-aid Program Jean Edessa D. Avila, it was initially planned to be implemented only in Western Visayas but the National Inter-Agency Task Force on the Management of Emerging Infectious Disease approved Resolution No. 101, institutionalizing the use of S-PaSS on a national level.  
Not strictly a contact tracing system, the S-PaSS makes use of a Local Government Unit (LGU) Travel Policy Table, which indicates whether your destination requires a Travel Coordination Permit or a Travel Pass-Through Permit. Both permits can be secured through the app; they're validated by authorized personnel from the Philippine National Police, Philippine Ports Authority, and other personnel assigned by the local government unit.  
ADVERTISEMENT - CONTINUE READING BELOW
Where to Use the S-PaSS App 
As of October 25, S-PaSS is utilized by 96 out of 121 provinces and highly urbanized cities in the country. The Department of Science and Technology (DOST) also recorded 3,981,310 million users of the app.  
You basically use it to go from one province to another, specifically those that require the Travel Coordination Permit (TCP) secured through the S-PaSS. Some of the popular Philippine destinations that require an S-PaSS registration are Siargao Island in Surigao del Norte, La Union, and Ilocos Norte. You can also use the S-PaSS to check your destination's travel requirements. 
Destinations are classified as: Restricted, Unrestricted, and Unrestricted But Passing Through Restricted. Restricted means you need to create an S-PaSS account and apply for a TCP, Unrestricted means that the LGU doesn't require an S-PaSS account nor a TCP, and the last classification means you need a Travel Pass-Through Permit. 
ADVERTISEMENT - CONTINUE READING BELOW
How to Register Using the S-PaSS App
Download the S-PaSS for Travelers app on App Store or Google Play. You can also register through the S-PaSS website through your browser.
To register, key in your 10-digit contact number twice and your preferred password.
Personal details like your first name, last name, and current residence (region, province, and municipality or city) are required.
After registration, you can generate your documents or travel permits depending on where you're headed.
We are now on Quento! Download the app and enjoy more articles and videos from SPOT.ph and other Summit Media websites.
Share this story with your friends!
---
Help us make Spot.ph better!
Take the short survey
Load More Stories