Losing Your Religion: Imagery, Ritualism, and How It All May Drive You Away
Thoughts during the Holy Week.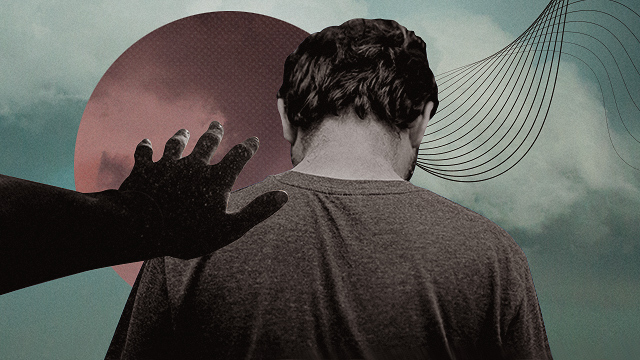 (SPOT.ph) Imagine living in a country wherein the predominant religion is Catholicism. It's currently Holy Week and shops, businesses, and companies have shuttered their doors since Thursday, some even earlier in anticipation of the ritualistic performances that take place during Good Friday up to Easter Sunday. 

ADVERTISEMENT - CONTINUE READING BELOW
For some, Holy Week is the time when people are encouraged to reflect on the life and legacy of the Lord. There are still those that do activities such as Visita Iglesia but lately, it can't be denied that most opt to spend the break lounging by the beach.
But pause for a moment: Should you be at the beach right now or should you be on your knees in prayer? Pause for an even longer moment. Why do we do this again? Year after year after year. If you've ever wondered about all the things in your life that have led to this very moment of supposed—perhaps enforced—so-called peace, allow us to peel back the layers via two perspectives. 
Also read:
On the Spot: Aries Rufo of Altar of Secrets: Sex, Politics, and Money in the Philippine Catholic Church
Why Do Bad Things Happen to Good People?
When We Were Young
She grew up in a Christian environment. Her mother is an Evangelical Christian while her father was a Catholic. Childhood Sundays were spent in Sunday School, summers in Bible Camp. Bible verses were memorized as if they were simple multiplication tables and up to this day, she might be able to recall some verses word for word.
ADVERTISEMENT - CONTINUE READING BELOW
He had the same childhood as she did. His family was very active in fellowship activities. His mother played the organ and sang backup vocals, his brother the guitar, while his sister strummed the bass. They were the picture-perfect Christian family. But by the time she met him, he knew he was an atheist.
Livin' On A Prayer
There was a time when she thought she lost her faith. In 2009, she failed to pass the entrance exam of her dream school and in 2012 she lost her grandfather, with whom she was very close. "What's the point, He [God] never answered my prayer," she would always say. Still, she continued with the ritualistic performances; she accompanied her family to church, but she no longer prayed. 
Prayer, as Christians (both Catholic and Evangelical), would say, is the way for you to commune with God. It is how you share your happiness, your sorrows, your wants, and your needs. Prayer is also oftentimes the turning point for individuals—an unanswered prayer may just be the push out of the religious organization. Among other, more tangible things. 
ADVERTISEMENT - CONTINUE READING BELOW
He was really close to his brother when he was younger. He was led to believe that if they did the things they did and pray, anything they asked for will eventually come true. He prayed so hard for his brother to get better but still, death prevailed; they all thought they could pray cancer away.
Losing My Religion
For some, however, it's not just an unanswered prayer that pushes one to leave. In an article from the Washington Post, author Stephen Arterburn implies that there are those "obsessed with rules and rituals". Now you may be thinking, what do you mean by obsessed?
As mentioned before, she grew up in a Christian environment. She attended an evangelical Christian school, one that declared itself to be non-sectarian. For those not in the know, to be non-sectarian is to not affiliate yourself with a specific religious sect or political group. In the said school, they had pastors who look down on Catholics and even shamed students for backsliding—a term used by gung-ho evangelicals to define someone that has "lost" their way. Musical instruments such as the guitar and drums were considered to be tools of the devil, and couples caught in mere embrace were prayed over instead of properly counseled about the birds and the bees.
ADVERTISEMENT - CONTINUE READING BELOW
In his case, his current state of minc—a flat out aversion for all things religious and ritualistic—formed as a result of his childhood. The pastor had noticed the toys he was bringing to church, the kind that had tails and horns. His mother was told to get rid of them as it was supposedly representative of the devil. Just like in Game of Thrones, "Burn them all!" was the directive, and burn it all his mother did. 
Hypocrisy, as defined in the dictionary, is "behavior that contradicts what one claims to believe or feel". The Bible teaches people to be kind and compassionate, but religion and its members are often the opposite. His religious organization accused his mother of having an affair with a church band member while his sister had to fend off a persistent male from within the group—both of them were put at fault.
ADVERTISEMENT - CONTINUE READING BELOW
They stopped going to church for a while after—but when his mother was invited to join another fellowship, the cycle continued. He, on the other hand, was already old enough to see the hypocrisy and was old enough to stay at home without supervision. And so he did.
He no longer celebrates Christmas, no decorations, no mass, no noche buena. He still participates in exchanging gifts at work so that he won't be tagged as a killjoy and he loves giving his sister and mother presents all the time. In fact, he also doesn't mind working during Holy Week as he gets compensatory time off for every holiday he reports to work. 
His family was initially bothered by his decision to leave religion behind but they have finally come to an agreement. They won't push their ideals and activities on him, and he won't comment on every single religious thing they do.
ADVERTISEMENT - CONTINUE READING BELOW
Just As I Am
He considers himself to be an atheist. It doesn't make him a bad person, it doesn't make him want to do bad things; he just simply doesn't believe in God. 
She still believes in God, she still rarely prays but has taken the challenge to form the habit of doing so. She no longer falls asleep during the Sunday sermon, she's keen to know the Lord. Perhaps, it's because she experiences unexplainable things lately. Those that she used to pray about but received no answers. Perhaps the answers were simply delayed.
He, however, might never go back to a religious organization, "they're all a bunch of hypocrites," he says. But he admits that some of their teachings are good life teachings. 
Both agree that it's okay to be who they are, no doubt about it. But keep in mind these two things:
Should there be conversations about whether or not one must be part of the Church? They don't think so. 
ADVERTISEMENT - CONTINUE READING BELOW
Should there be conversations about how religious institutions must practice what they preach? Should they lead by example? Absolutely. 
CONTINUE READING BELOW
Recommended Videos
We are now on Quento! Download the app and enjoy more articles and videos from SPOT.ph and other Summit Media websites.
Share this story with your friends!
---
Help us make Spot.ph better!
Take the short survey
Load More Stories