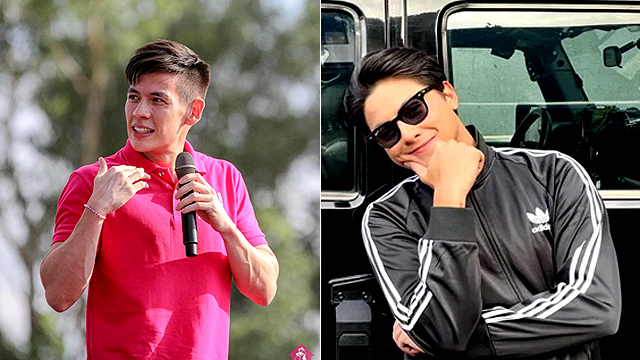 (SPOT.ph) In a usual Filipino family setting, the first things we learn about the world come from our parents. This includes the little things—how we hold our spoon and fork, the way we take a bath, and whether we say "po" and "opo" or not; and, most especially, the big beliefs—the religion we're baptized into, the values we hold close to our hearts, and gender norms. But as we grow older, our perspective becomes wider to include what we observe from outside our homes, what we pick up in school, and what we realize about our society. We read up on things we know (and, more importantly, what we do not know), criticize what we have been taught, and find the missing pieces about our identity (morals and values included). It is expected, therefore, that we develop our own character—and everything that goes along with it—whether or not it's aligned with our own family's views.
ADVERTISEMENT - CONTINUE READING BELOW
An important (and often quoted) passage in chapter nine of Lualhati Bautista's Dekada '70 goes: "Ang inyong anak ay hindi n'yo anak. / Sila'y mga anak na lalaki't babae ng buhay! Nagdaan sila sa inyo ngunit hindi inyo, At bagama't pinalaki n'yo, / sila'y walang pananagutan sa inyo..." This is a Filipino translation of Kahlil Gibran's poem titled On Children, which also mentions, "You may give them your love but not your thoughts, / For they have their own thoughts."
Also read: 10 of the Philippines' Most Well-Known Political Dynasties
As we count the days before the Philippine national elections on May 9, more and more voices have risen—including the offspring of strong political families. And in an unexpected turn of events, a few of them have made loud dissenting sentiments. As in, against their own parents' beliefs.
Lorenzo Legarda Leviste
On May 4, Wednesday, Rappler came out with a scathing opinion piece by 31-year-old Lorenzo Legarda Leviste—the older of the two sons of Antique representative and senatorial candidate Loren Legarda. "I have no choice but to publicly declare that I am absolutely disgusted by my mother and what she has decided to do," he writes. This is weeks after learning that her mother is running under the UniTeam slate—an electoral alliance led by presidential candidate Bongbong Marcos and vice-presidential candidate Sara Duterte. "I need everyone to know that Loren Legarda lost her son forever because of this. Paint her bright red with that shame."
CONTINUE READING BELOW
Recommended Videos
Lorenzo cites the contradiction that the woman "who lived through Martial Law" and "was once a journalist who taught [him] to value truth and justice" is now "endorsing fascists." He also pointed out that as someone who was born in 1990, "in the shadow of decades of Marcos terror, oppression, and corruption," he cannot believe "the success with which these crimes have been whitewashed."
Unlike his younger brother Leandro, who is the founder of Solar Philippines Nueva Ecija Corp, Lorenzo managed to keep away from the spotlight. He left the Philippines at the age of 18 to study abroad, and hasn't seen his mother in half a decade, he narrated.
Jake Ejercito
Ejercito is a familiar name in the Philippines, whether in showbiz or politics or both. The family patriarch, Joseph Ejercito Estrada, served as the 13th president of the Philippines from 1999 until he was impeached in 2001. Prior to his life in politics, Estrada is a film actor in the '50s all the way until the '80s (with special appearances in a few films in the '90s and 2000s). He used this popularity to catapult his way to the mayoralty seat in San Juan (from 1969 to 1986), then climbed the ladders to become a senator (from 1987 to 1992), then vice president (from 1992 to 1998). In 2007, he was sentenced to life in prison after the Sandiganbayan found him guilty of plunder for the embezzlement of about four billion pesos from the Philippine government. He was later granted a pardon by former President Gloria Macapagal Arroyo, then tried to run for president in 2010 only to be defeated by Benigno Aquino III. He was voted mayor of Manila in 2013.
ADVERTISEMENT - CONTINUE READING BELOW
The sons of Estrada are also in public office including Jinggoy Estrada, who is once again running for senator under the UniTeam ticket; and JV Ejercito, who is also eyeing a senatorial comeback. Jinggoy in 2014 was indicted and charged with plunder for his alleged involvement Priority Development Assistance Fund scam. He posted bail in 2016 and was released from jail while trial is still ongoing.
While Joseph Estrada's political party Pwersa ng Masang Pilipino is backing the Marcos' UniTeam, his own son, Jake Ejercito, is one of the celebrity supporters of presidential candidate Leni Robredo, who is running as an independent. Donning his pink shirt, Jake is often present not only in the grand rallies of Team Robredo–Pangilinan but also during house-to-house campaigning.
During a campaign rally in Pasig on March 20, Jake said "But it ain't about colors for me; it's about being Filipino. No hero-worship here, but candidates who are as genuine, as qualified, and as capable as her don't come around too often. Let's not waste this rare opportunity to let someone like her lead."
Wanna Ver
On May 2, Rappler published an investigative piece titled "General Ver's daughter reckons with her father and the legacy of Martial Law." It was "the result of an investigation by a team of journalists at the University of Gothenburg, Sweden. Wanna Ver is part of this collaboration as both a source and co-author for this article," according to the footnote.
In it, Ver's daughter recalls how she "spent her early childhood in a lavish Forbes Park mansion flanked by foreign diplomats' homes." She is the daughter of General Fabian Ver, after all, the most trusted ally and military officer of former president and dictator Ferdinand Marcos, Sr. Self-aware about growing up with privilege amid the dictatorship and knowing only the information that her family filtered for her, the now 44-year-old Wanna was able to confront the truth as she began writing her memoir in 2020. "Her research revealed opposing martial law narratives, but it was viewing Lauren Greenfield's documentary, The Kingmaker, that had the most impact," said the Rappler article. It was a step toward finding out the truth about the Marcos regime, including stories about her father who was colloquially known as Ver-dugo (a wordplay on "berdugo" or executioner).
ADVERTISEMENT - CONTINUE READING BELOW
"I feel like a million sorries is not enough. I needed to learn the truth of what happened so I could tell a different story, to help those without a voice to tell their story…because of the role my father played in their suffering," Wanna wrote.
Daniel Padilla
In a Facebook post by Director Mandy Reyes on March 9, Daniel Padilla was seen standing next a poster of Robredo. "Aba ewan ko sa inyo. Basta kay #LiderLeni kami ng tropa kong gangster," Reyes said in the caption. Robredo's camp also came out with video on April 24 where Padilla is seen participating in painting a pink-colored mural that said "Rosas ang kulay ng bukas." This is in contrast with his mother's (Karla Estrada) support for Bongbong Marcos' campaign.
Daniel is the nephew of Robin Padilla, who is running as senator under PDP–Laban and the UniTeam slate.
We are now on Quento! Download the app and enjoy more articles and videos from SPOT.ph and other Summit Media websites.
Share this story with your friends!
---
Help us make Spot.ph better!
Take the short survey
Load More Stories