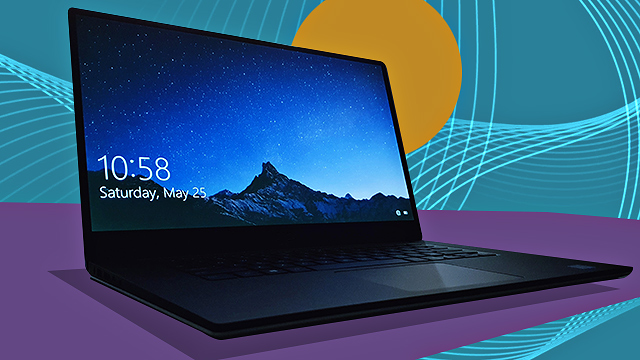 (SPOT.ph) Even before the ongoing pandemic started, a notebook computer, popularly known as a laptop, had fast become the de facto device every household needs to have, replacing the good old desktop computer for work-from-home and homeschooling needs.
With a wide array of brands, models, and price ranges to choose from, the local technology industry is seeing a dramatic increase in the number of households owning laptop computers. Lost in all the jargon? Allow me to share practical and technical tips that may help you choose the right laptop for your needs and budget.
A Short History of Laptops
Since the introduction of the IBM Personal Computer (PC) in 1981, device manufacturers started playing with the idea of having its portable version—something that one may carry in a piece of luggage and use on top of your lap while on the go.
The term "laptop" was coined in the early 1980s to describe a mobile computer that could be used sitting on one's lap. The moniker was used to distinguish them from an earlier form of heavier portable computers called the "luggables": computer sets with a small CRT display and keyboard in one unit; weighing around 15 to 30 pounds, there's no way you could use it on your lap for hours without causing some form of pain.
ADVERTISEMENT - CONTINUE READING BELOW
The word "notebook" came in later on as newer portable computers as big as an A4 sheet of paper were introduced to consumers as a better alternative to the relatively bulkier "laptop" computers.
Laptop Types and Variants
Generally, there are two types of computers: a PC and a Mac.
Computers designed and manufactured by Apple, Inc. are called Macs, in reference to the Macintosh family of personal computers introduced by the company in 1984. Portable versions of the Mac are called MacBooks and they come in several variants and configurations.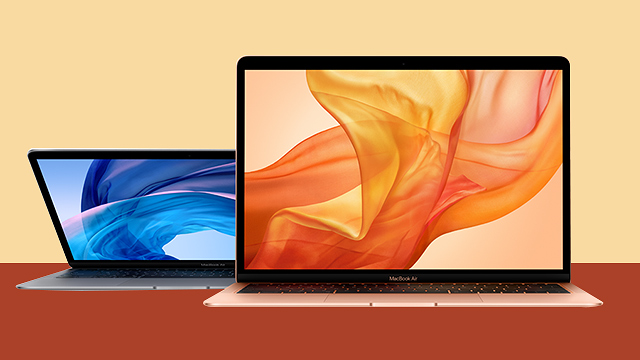 To make things simple, in computer-speak, anything that is not a Mac is considered a PC, which refers to IBM's original Personal Computer design and architecture, regardless of who the manufacturer is.
When we talk about portable computers, there are several types available in the Philippine market as of today: notebooks, ultraportables or ultrabooks, convertibles, and a Chromebook. They may look different in styles and form factor, but all of these devices have the following specifications in common: a display monitor; a keyboard; at least one display port (HDMI is the most common now); at least one USB port for your add-on devices like mouse, printer, scanner, and external storage; and a built-in WiFi antenna, perhaps the most important feature of all.
CONTINUE READING BELOW
Recommended Videos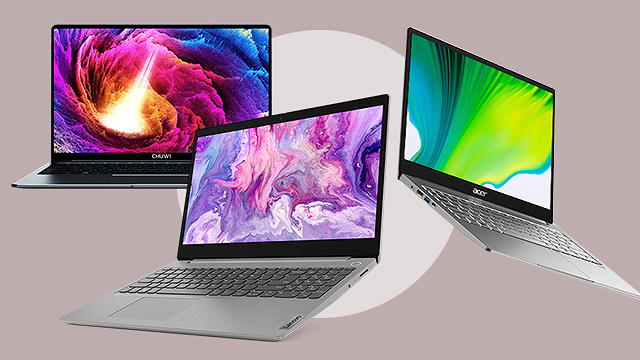 Notebooks are laptops that often come with full-sized keyboards and a built-in screen of at least 13 inches in size and an array of connection ports often seen on desktop computers. The actual dimensions and specifications (internal hardware) of notebooks vary for their intended use. Some industry analysts refer to this type of laptop as a "desktop replacement" computer.
On the other hand, an ultraportable or ultrabook is a laptop that comes in a super-slim form factor, often with lesser connection ports as compared to a regular notebook while maintaining to have an almost full-size keyboard and an at least 13-inch screen. Computer chip manufacturer Intel coined the term "ultrabook" referring to a special type of ultraportables with built-in security features, among many new bells and whistles.
A convertible type of portable computer refers to a device that combines the features of a laptop and a tablet, also known as 2-in-1 hybrid computers. Convertibles come with a touch-enabled display (touchscreen) that can be used solo when it is in tablet mode. A physical keyboard can then be attached to the display unit, converting it into a functional laptop. Newer convertible models use a fold-back display and keyboard, eliminating the need for the user to detach any of the two devices from each other.
ADVERTISEMENT - CONTINUE READING BELOW
Chromebooks are a new type of laptop that is fast gaining adopters in the country during the pandemic lockdowns. Running on ChromeOS (a Linux-based operating system developed by Google), Chromebooks are laptops that use web apps (software that runs on a web browser) and store data on to the cloud instead of saving on the computer itself. The latest update to ChromeOS gives users the ability to run Android apps on these devices.
Laptop Specifications to Look Out For
When family and friends ask for recommendations on laptops they need to buy, my first question as always is: for which purpose will the computer be?
Some of the things one needs to consider before purchasing a laptop computer are:
What is the intended use of the computer? Specifications will be based on the answer to this question.
Do you really need something portable?
How much is your budget?
The laptop buyer needs to define the intended use of the computer first. This will help him/her decide if a laptop computer is really what he/she needs to purchase, and what are the specifications. There are certain use cases that a notebook computer is not the recommended type of device to be used.
For homeschooling of students from Elementary to Senior High School, I personally recommend parents buy their kids a desktop computer set thanks to the fact that these are more durable and can easily be upgraded (and cleaned), as compared to laptops. Perhaps you may consider having your existing desktop computer upgraded to the latest processor, have additional RAM, and spruce it up with a new keyboard, mouse, and monitor to save on money.
ADVERTISEMENT - CONTINUE READING BELOW
Having a notebook computer is a viable solution for those with limited physical space at home as desktop computers often occupy a bigger footprint. It may also be a wise investment to have a laptop for your kid now, as this can also be brought to their schools come face-to-face classes are allowed once again.
If you're on a tight budget, I would advise against getting what is typically seen as the cheaper option: tablets. Activities during online classes require multi-tasking (a lot of it) and bigger screens, something that tablets running on Android or iOS versions may find challenging. Also, the price difference between tablets and the cheapest notebook computers these days is no longer as wide as it used to be. 
If you're on a work-from-home arrangement and your company does not provide equipment, the specifications of a laptop that you need to purchase will depend on the tasks that your job requires. If you are an office worker who needs to work on documents, spreadsheets, and web-based systems daily, a desktop replacement notebook can help you survive.
It is rather hard to give the precise brand, model, and specifications of the laptop to purchase. When buying a laptop, the first things that you need to consider are the processor and amount of RAM (Random Access Memory).
For PCs (Windows-based systems), it is a choice between an Intel-based or AMD-based processor. Not all laptop brands carry both competing chip makers. The majority of the portable computers that you will see in the local market carry an Intel-based processor. If you're after value-for-money, I suggest that you find yourself a laptop that is powered by an AMD Ryzen processor. Processors from the AMD Ryzen family have more cores, more threads, and are more energy-efficient translating to more computing power compared to the ones produced by Intel.
ADVERTISEMENT - CONTINUE READING BELOW
Also read: Lenovo Is Releasing a Laptop With Two Screens for Maximum Multitasking
For the RAM, try not to get something that has below 8GB of RAM (Random Access Memory) if you're eyeing to have a Windows-based laptop. Computer operating systems (OS) temporarily store application programs and data on the RAM. The latest version of Microsoft Windows will already use around 4GB of RAM to work flawlessly. Imagine if your laptop is configured to have only 4GB of RAM—not much will be left for your programs (productivity suites or games) to utilize. The more RAM your computer will have, the better. For some laptop models, the RAM chip is something that can be replaced/upgraded, while others (like for most ultraportables and ultrabooks) have them soldered on the motherboard already, and thus are not upgradable.
Apple computers (Macs) running the latest M1 or the upcoming M2 processors use a "unified memory" (a new type of memory) built into the chip itself, unlike in PC-based systems where the RAM chip is separate from the processor. Packed in an M1/M2 chip are the CPU (Central Processing Unit) cores, GPU (Graphics Processing Unit) cores, and Neural Engine cores—all using a shared memory pool.
Usual Laptop Prices; Budget
Laptops sold in the Philippines can be categorized into three: Entry-Level, Mid-Range, and High-End.
Also read: 10 Great Laptops You Can Get Under P30,000
Entry-Level laptop computers are those priced PHP30,000 and below. These portable computers usually have older and/or slower processors (CPUs) and have a limited amount of RAM (4GB to 8GB soldered on the motherboard at max). Laptop models in this category are good for homeschooling and work-from-home tasks that do not require heavy lifting by computer resources (processor and RAM). The last time I checked, you can easily buy a Chromebook for as low as PHP15,000 off-the-shelf in malls around the Metro. 
ADVERTISEMENT - CONTINUE READING BELOW
Mid-Range laptop computers are usually priced between PHP31,000 to PHP80,000. Portable computers in this category may feature the latest processors, upgraded RAM (8GB or more), bigger screen sizes, and a wide array of expansion ports.
Laptop computers that have price tags of more than PHP80,000 are considered to be high-end. Oftentimes, these are machines that are built for specific purposes such as photo and video editing, and gaming.
Popular Laptop Brands
Popular laptop brands like Acer, Apple, ASUS, CHUWI, Dell, HP, Lenovo, and MSI have sub-brands catering to specific markets. Acer has Nitro and Predator brands for gamers; ASUS has ROG (Republic of Gamers) and TUF (budget gaming) brands; Dell has Vostro, XPS, and XPS brands; Lenovo has Legion (for gamers), Thinkpad (for business and enterprise users), and Yoga (on-the-go users) sub-brands; and MSI Gaming.
Buying Secondhand Units
Buying a secondhand laptop is more of a hit-and-miss kind of thing. It is better to buy a pre-owned computer from somebody you know personally or from someone who holds a valid warranty/receipt for your peace of mind.
A secondhand laptop may look pristine on the outside, but its actual battle scars are deeply hidden in the hardware underneath. It is best to conduct a background check on how the unit was previously used (Read: abused) and taken care of by the owner. There are cases wherein the seller that you are transacting with is actually the second, third, and so forth, owner already of the device.
My personal go-to website when buying secondhand computer items is TipidPC.com (or TPC to the oldies in the marketplace). Just like popular eCommerce websites these days, one can easily see the ratings of sellers and buyers in TPC, as well as a history of member items previously sold through the website, so that you can easily avoid being scammed. 
ADVERTISEMENT - CONTINUE READING BELOW
Additional Tips
Depending on the brand and model, the useful lifespan of laptop computers is somewhere between three to five years. When buying a brand new portable computer, try to consider the brand that can give you the longest warranty period. Also, there are computer stores that may refer you to their partner firms to have insurance coverage for your new device (very helpful in case your laptop gets stolen or water-damaged).
We are now on Quento! Download the app and enjoy more articles and videos from SPOT.ph and other Summit Media websites.
Share this story with your friends!
---
Help us make Spot.ph better!
Take the short survey
Load More Stories