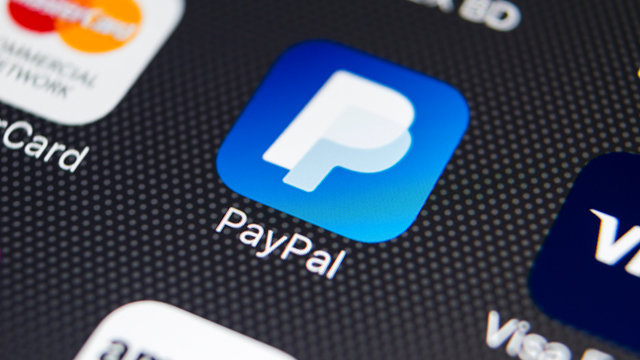 PayPal is one of the most widely-used digital wallets, spanning a vast network of commercial merchants, companies, and established freelancers. Its global operations open doors for cross-border transactions both as a buyer and a freelancer or seller.
PayPal isn't actually a bank; it's a wallet and serves as more of a bridge for you to pay or accept payments. Think of it this way, if you want to use PayPal to pay for earphones online, you need a card or PayPal credits to pay for it.
ADVERTISEMENT - CONTINUE READING BELOW
If you're planning to use PayPal to receive money, everything you make needs to be funneled into a linked bank account. It's much like GCash and PayMaya, but with a wider network that accepts almost all currencies.
Planning to pay for something using PayPal? You can use a linked credit card or bank account, or you can use PayPal credits.
Also read: SPOT.ph Roadtest: Which Mobile Wallet Is the Handiest?
Here's everything you need to know about PayPal:
How to sign up with PayPal:
There are two types of PayPal accounts available; a personal and a business account. Personal accounts are best used for shopping or checking out online and sending money or receiving from friends.
If you're looking to get paid for your services and invoice people, a business account is recommended.
Since PayPal deals with bank accounts and money, you must provide your full legal name and information for a personal account. You will also be asked for your address, active phone number, and e-mail address.
You'll then be asked to link a credit card or bank account so you can make payments.
If you're a business, you'll be asked to provide a tax identification number or TIN.
To clarify, you don't need a card to make a PayPal account or even receive money, but it would be helpful to have one for faster checkouts or payments.
PayPal's Dashboard
This is where you'll see your PayPal balance, or how much is in your PayPal account stored as credit. The default currency is in U.S. dollars, but you can change it to the Philippine Peso or the currency of your choice. Unless you transfer the balance to an active bank account, the money will sit there forever.
Below you'll see your recent activity or overview of incoming and outgoing transactions.
If you want to use PayPal like GCash to pay for services or goods, you can load money into your account using your linked bank accounts or cards.
ADVERTISEMENT - CONTINUE READING BELOW
Send and Request
This is probably what you're here for. To send money to a merchant or someone you know, go to the Send and Request tab and type in their e-mail. PayPal will then ask you how much you want to send, give you a breakdown that includes fees, then you can send the money.
ADVERTISEMENT - CONTINUE READING BELOW
To request, you can send the buyer or your friend your e-mail used for PayPal, and you'll receive it as PayPal credits once they've sent it. These credits can be used as payment via PayPal, or you can transfer it to a linked bank account.
If you're planning to use PayPal as is, with no linked bank accounts, you definitely can. Receiving payments via PayPal doesn't require a card or bank, and the credits will stay in the account as credits until they're used, sent to others, or transferred to a bank.
ADVERTISEMENT - CONTINUE READING BELOW
Let's say someone pays you P5,000 for a written story. You can then use that P5,000 to buy a charger worth P3,000 online if you use PayPal as a payment method. The remaining P2,000 will stay in your PayPal account.
So you owe a friend P500 for that one night out. If they have PayPal, you can send them P500 and be left with P1,500 in your account. Once the fund has been depleted, you can no longer pay or send money, unless someone else pays you or you load up your PayPal using a card or bank account.
PayPal Fees
Here's where it gets complicated. Since PayPal is used for various transactions worldwide, there's no one way to compute the fees on top of the money you're going to send or receive.
Fees for online transactions on shopping websites vary greatly from fees added to pay freelancers or sellers for their services. It also differs when you send money to family and friends.
ADVERTISEMENT - CONTINUE READING BELOW
On top of that, you need to think of conversion fees, as some clients or sellers may be from foreign territories and choose to accept only their home currency. There's also a PayPal fee for currency conversions.
Oftentimes, the buyer has to shoulder the fees added on by PayPal, but some freelancers absorb the fees, but it's a case to case basis. If you're using your card issued in the Philippines to pay a Japanese graphic designer, you may pay a little bit more to convert your Peso or Dollar to Japanese Yen.
ADVERTISEMENT - CONTINUE READING BELOW
Sending money via the Friends & Family method may yield a cheaper service fee, but if a transaction goes south, there's no way for PayPal to help you out. Choosing to pay for Goods & Services means the seller has to pay PayPal an extra fee so the money is released to them.
Ultimately, fees keep PayPal afloat, but they may also eat away at your earnings if you're a freelancer. Before transacting, you can use a PayPal calculator or check the website for a rough estimate.
Here are the common fees PayPal adds to transactions:
ADVERTISEMENT - CONTINUE READING BELOW
Share this story with your friends!
---
Help us make Spot.ph better!
Take the short survey
More Videos You Can Watch
Load More Stories