(SPOT.ph) Fresh out of college at the turn of the millennium, Giovanni Yazon spent the money he received as graduation gift to buy a ticket to Westlife's inaugural concert in Manila—the first of his many efforts to get as close to his favorite boyband as possible whenever they are in the country.
Now 42, Yazon is preparing to attend his sixth Westlife concert in 2023, this time using his own "concert fund" which he kept in a separate savings account. Over the past 20 years, he has also collected numerous Westlife CDs, concert DVDs, books, and even dolls.
Also read:
Return to Live Music 101: The Essentials You Need For Your Next ConcertTell Me Why: Backstreet Boys and Westlife Both Schedule Manila Concerts on February 20
"Yung ibang fans kasi, happy na sila na fan sila. Pero ako, hindi pwedeng maging fan lang ako. There has to be a way na ma-meet ko sila," Yazon, a writer by profession, told SPOT.ph.
ADVERTISEMENT - CONTINUE READING BELOW
"Yung makita mo lang sila okay na, pero yung ma-meet mo sila, makausap mo sila, and maka-picture mo pa sila, mape-preserve mo yun," he added.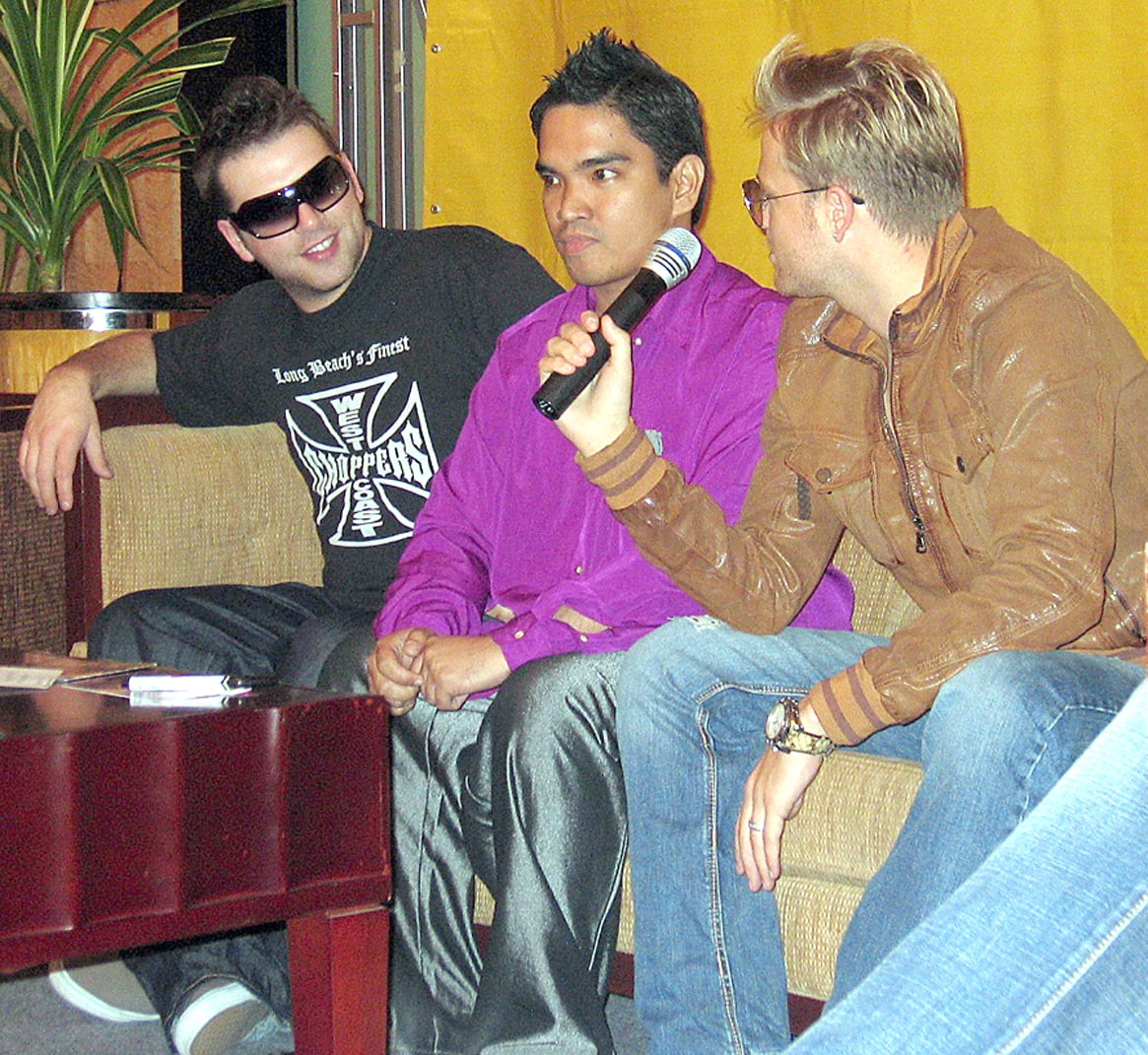 ADVERTISEMENT - CONTINUE READING BELOW
Recommended Videos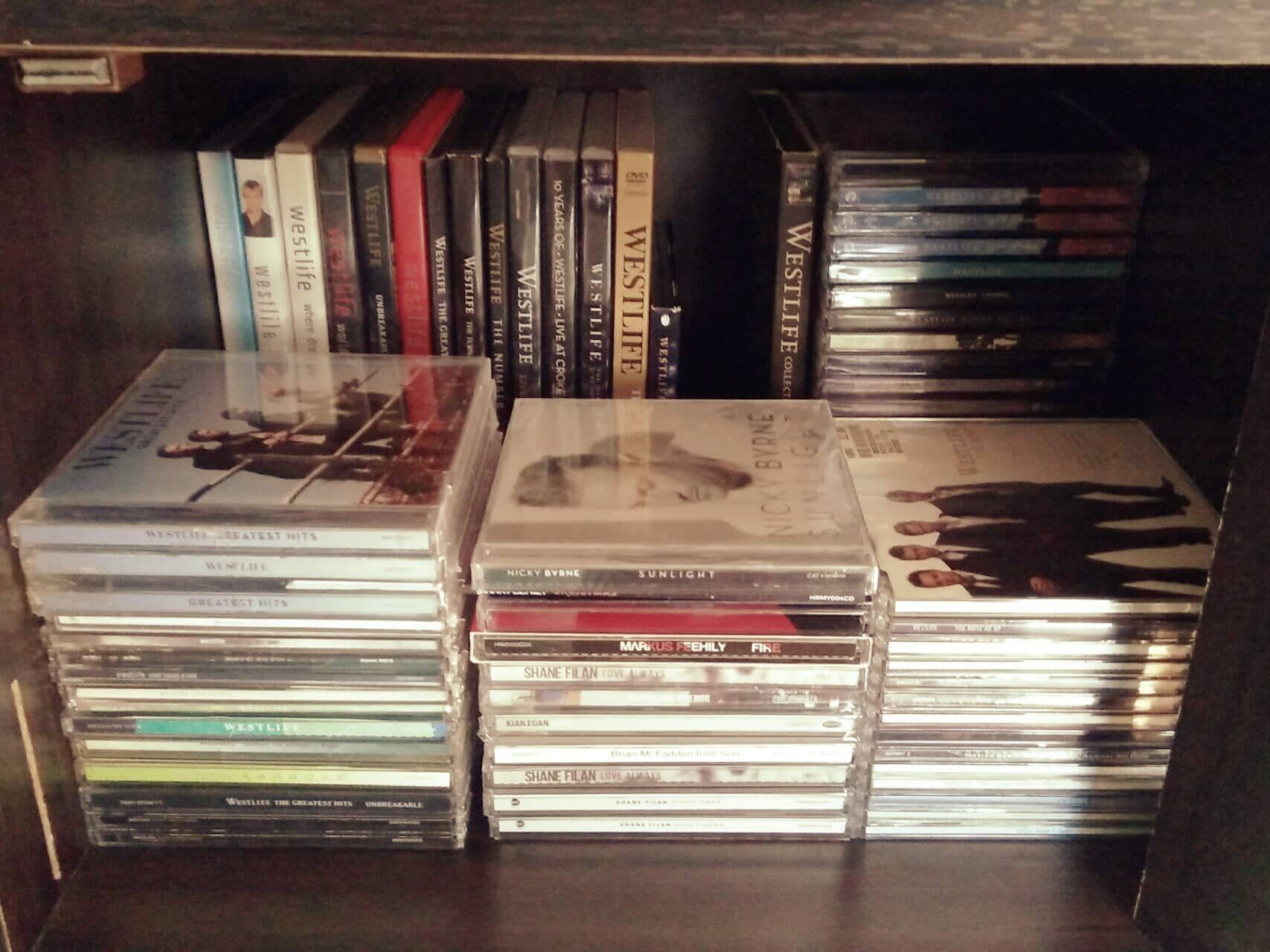 As local and international artists go back to the concert stage after two years of the pandemic, Filipino fans are coming up with various ways just to see their favorite singers perform live, from taking out loans to thinking (or joking) about selling their kidneys. It's all because of the sheer satisfaction that this once-in-a-lifetime experience brings to them no matter how much it costs, according to a psychology professor.

ADVERTISEMENT - CONTINUE READING BELOW
"The reason why fans do it is because there is an initial assessment sa utak nila of the value of the experience or the event," said James Dominic Flores, who teaches psychology at Far Eastern University.
"We cannot say na sobra yung ginagawa nila, kasi to them, this unique experience is viewed as important. And because this is important, they are motivated to act towards it," he added.
Why fans want to see their idols in concert
Many fans are willing to spend a lot of money for concerts in order to maintain the parasocial relationships they built with their idols. In psychology, this refers to one-sided relationships where one person exerts his time and energy to another person who is not even aware of the former's existence.
"Kahit one-way connection lang, if they place a lot of value into this connection that they create in their minds with them, that's where the appeal comes from," Flores said.
ADVERTISEMENT - CONTINUE READING BELOW
"For example, if nagwapuhan ako sa artist na ito, then I will find what he does as positive kasi yung iniisip ko sa kanya ay positive. And since naa-associate mo na siya with positivity, gusto mong ma-experience yung positivity na yun with him in close proximity to you," he added.
In the case of Yazon, who came of age in the late 1990s and early 2000s, he associates Westlife's songs to crucial moments of his life, from his own successes and failures to even falling in love. This is why he made it a point to attend every Westlife concert in Manila --- a streak he never broke 20 years on.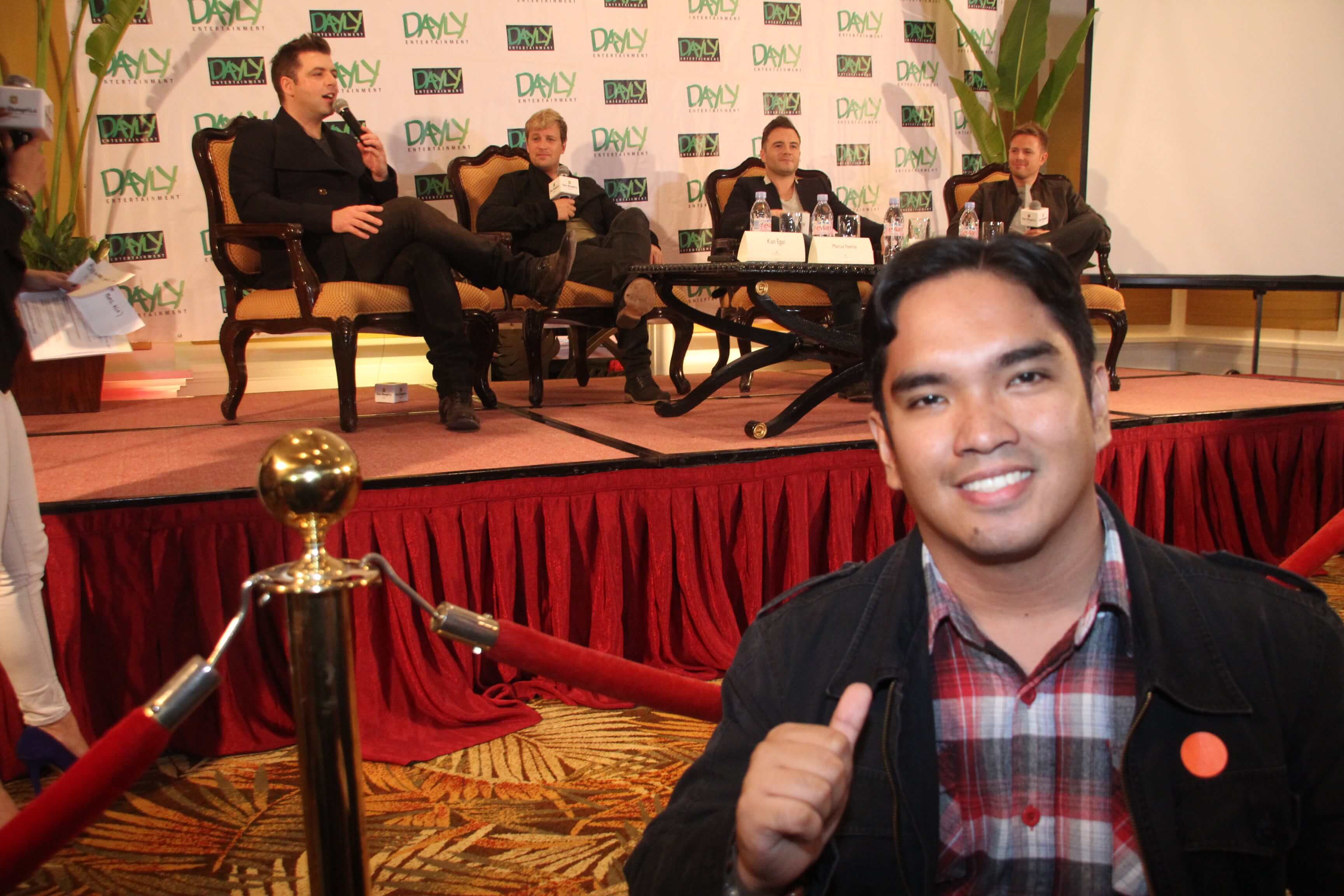 ADVERTISEMENT - CONTINUE READING BELOW
"Kahit naman hindi sa Westlife, kahit sa mga beauty queens, kunwari maka-picture mo si Pia Wurtzbach kung pageant fan ka, parang badge of honor or bragging rights mo siya. Hindi ka lang hamak na fan, napakaswerte mo na you have a photo with them," he said.
If fans view concerts as a positive experience benefitting them in the long run, they are more likely to spend time and money to attend one. However, when fans start to bury themselves in debt or miss their work just to see their idols perform, it's no longer a healthy behavior, according to Flores.
"It becomes harmful if the ways that we act in order to achieve this goal is causing us significant negative impairment or dysfunction in their everyday lives," he added.
How to get concert tickets without spending much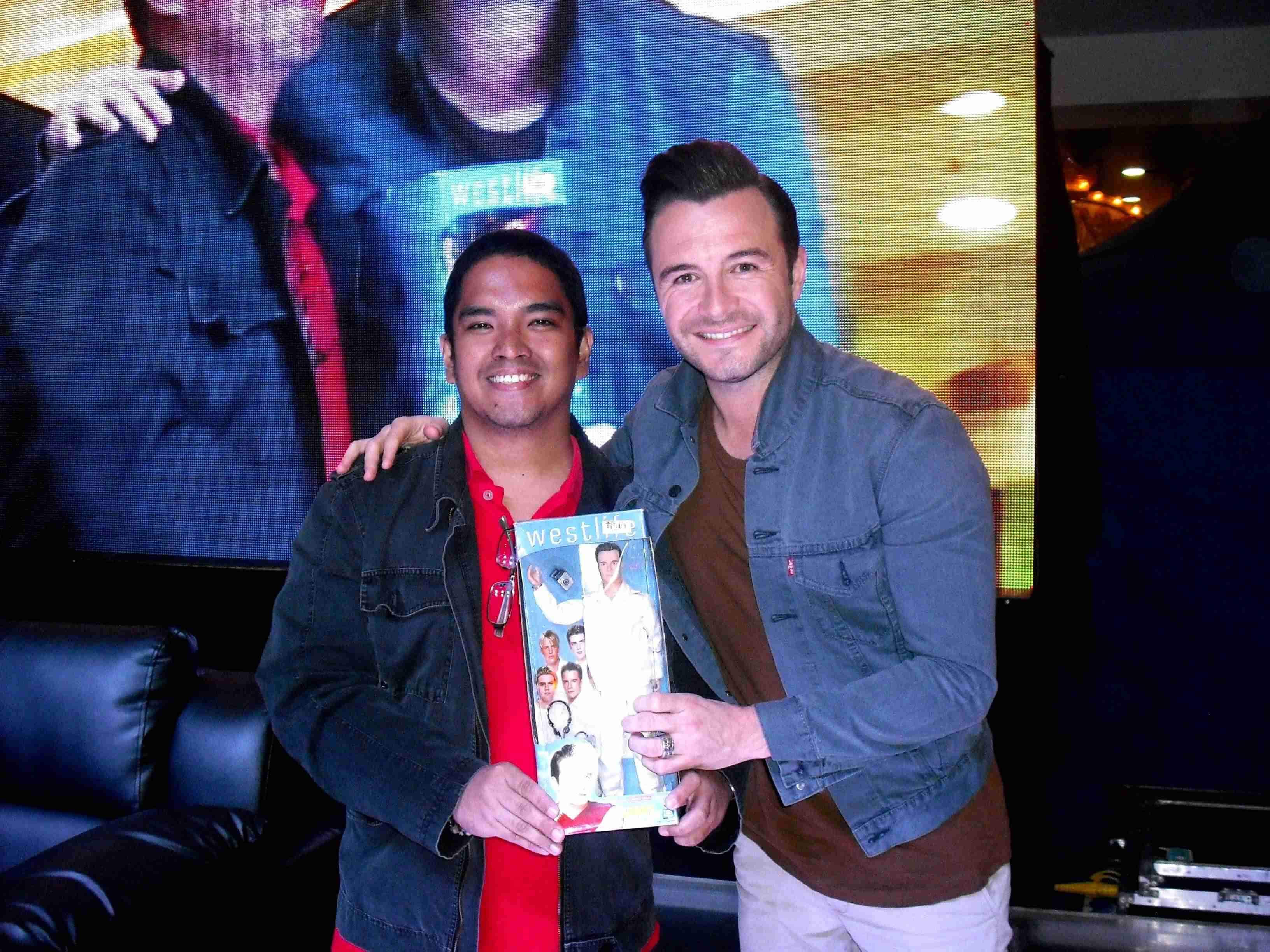 ADVERTISEMENT - CONTINUE READING BELOW
While VIP concert tickets are more expensive nowadays due to inflation and high demand, you don't necessarily have to shell out a huge sum of money and resort to loans (or even kidney selling) to see your favorite artists perform live.
For Yazon, here are some tried-and-tested tips that could get you close to your idol without spending too much:
Join contests
One way to get a free concert ticket is to join contests and promos where you only need to buy your favorite artist's merchandise to earn a raffle entry.
"Bibili ka ng CD, for example. Pwede silang mag-resort sa ganun. Swertihan din talaga, destiny mo rin na ma-meet mo sila," Yazon said.
Become a member of the official fan club
Local fan clubs get access to tickets which they give away to some of their members who may not have the money to afford their own seats. Yazon himself is one of the administrators of the official Westlife fan club in the Philippines.
ADVERTISEMENT - CONTINUE READING BELOW
"Ang gagawin ng fans club namin, magpapa-raffle kami ng ticket," he said, adding that they have also started selling t-shirts for the upcoming concert.
Get creative
Sometimes, the artist's social media team scout for fan messages online, and the most creative ones get invited to attend the concert for free. During the concert itself, attendees who have the most inventive banners sometimes are allowed to come up onstage to meet their idols.
"Yung message nila sa cartolina, make it striking, yung mapapansin. Kapag maganda yung message mo, binabasa ng artist. It also helps," Yazon said.
Start saving as early as possible
As soon as an artist announces that he or she is going on tour, you can start saving up to attend the concert. Yazon did this by opening a separate savings account for his "concert fund" where he deposits a portion of his salary every month.
"Kahit nung pandemic, hindi ko siya ginalaw. Galawin ko na yung ibang savings pero yung Westlife fund ko, hindi ko siya ginalaw," he said.
ADVERTISEMENT - CONTINUE READING BELOW
In the end, there is nothing wrong in wanting to see your idol in concert, as long as it gives you more happiness than further problems.
"Do not forget your personal individual self. Your life does not revolve around the person that you're being a fan of," Flores said.
"One thing about being fan is sometimes, we are seeing these people through the lens of who we want them to be instead of who they actually are. Okay lang maging fan pero kailangan grounded ka pa rin sa reality," he added.
Share this story with your friends!
---
Help us make Spot.ph better!
Take the short survey
Load More Stories