SPOT.ph Roadtest: The Fit & Sexy Summer Challenge (Week 1)
Beach-ready in three weeks? We take on The Sexy Chef and CrossFit MNL's summer fitness challenge. Find out what we've learned so far!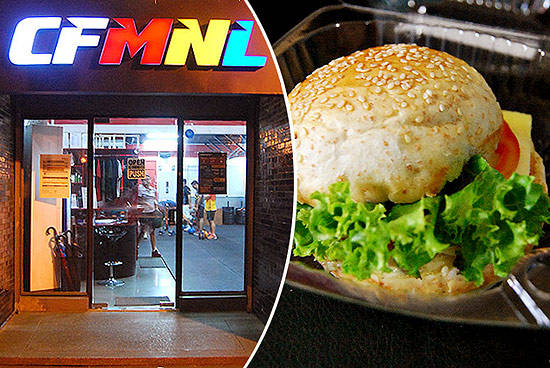 (SPOT.ph) "Beach-ready" is the summer season's hottest buzzword, with "diet" and "workout" coming in a close second. Recently, The Sexy Chef and CrossFit MNL kicked off their summer fitness challenge, a timely collaboration that promises you a healthy, beach-ready body in three weeks. Monday to Friday lunch and dinner meals are provided by the fitness gurus of The Sexy Chef, while intense bootcamp sessions are courtesy of CrossFit MNL.
To test just how effective this program is (and to prep for the beach ourselves), we took on the challenge. Week 1 was a killer, we admit-five grueling days of intense cravings, excessive sweating, heavy panting (like dogs!), and constant nursing of sore muscles. But we survived!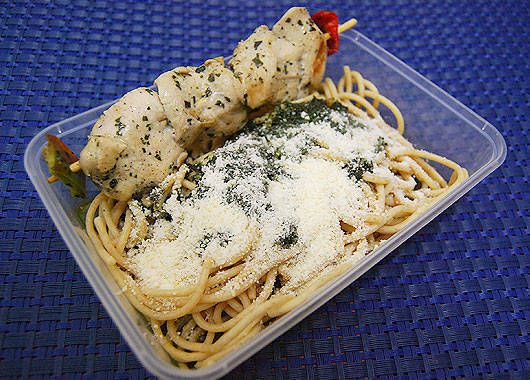 ADVERTISEMENT - CONTINUE READING BELOW
The Diet
A couple of the things we feared before starting this challenge were hunger and deprivation. Thankfully, The Sexy Chef doesn't believe in starving yourself to achieve a sexier body. Their meals-made of healthy and wholesome ingredients that aid digestion-are designed as combos that can be portioned. Rice meals, pastas, and sandwiches come with side dishes like soups and salads, which can be reserved as snacks. Each meal is balanced with the right amount of protein and carbs meant to be burned during exercise. Every day, The Sexy Chef also sends reminders to keep us on track; there's a bit of pressure, but it's one we absolutely need.
CONTINUE READING BELOW
Recommended Videos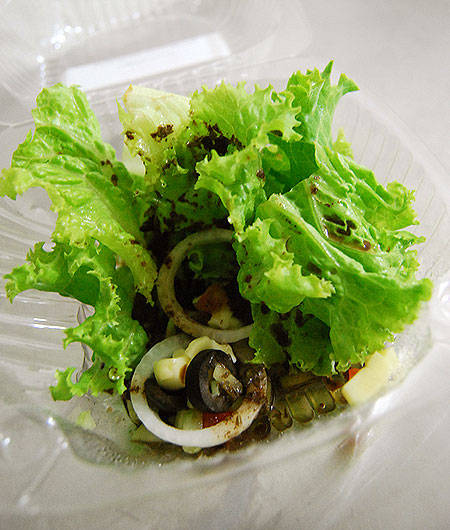 What We've Learned
1. Eat smart. We made the mistake of not portioning our food right (or at all), and this led us to either hysterical or depressing hunger. "Remember to eat only until you're no longer hungry," is something The Sexy Chef has been constantly telling us, and we learned it the hard way. Take it from us: small, frequent meals are the way to go. They prevent manic episodes of hunger and keep your metabolism running at its best throughout the day.
ADVERTISEMENT - CONTINUE READING BELOW
2. Condition your mind, too. Though the meal plan was varied and the dishes tasty, we couldn't help but crave sinful treats (Hello, cookie shots!). Our major line of defense? Thinking of the results. This is perhaps the toughest challenge since we're too fond of food around here. If you're having the same problem as you try to stick to your diet plan, just think of a slimmer, toned you.
3. Ditch the scale. Quit obsessing over your weight. If you're pairing your diet with exercise, chances are you'll burn fat and develop muscles (which weigh heavier than fat). If you're eager to see results, take measurements instead. You can check the fit of your clothes, like those old jeans you're so desperately wanting to effortlessly slip into again.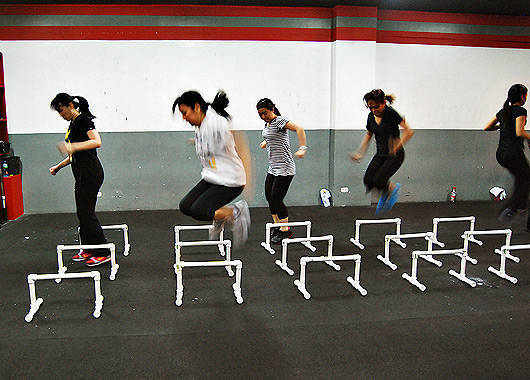 The Workout
The word "workout" can be intimidating, especially for inactive people glued to their desks for the most part of the day. So when the challenge to join Crossfit MNL's bootcamp class was thrown our way, we panicked a little. With the promise of improving our health and looking fitter, however, we gave it a resounding "yes!"
ADVERTISEMENT - CONTINUE READING BELOW
A combination of high-intensity, varied exercises make up CrossFit MNL's programs, and most sessions closely resemble circuit training. Each 45-minute bootcamp class is different, with exercises that target all muscle groups for a full-body workout (burpees, pike pushups, kettle bell swings, and air squats, to name a few). CrossFit is not for the faint of heart, believe us; we found ourselves suffering from intense muscle pain for a full week!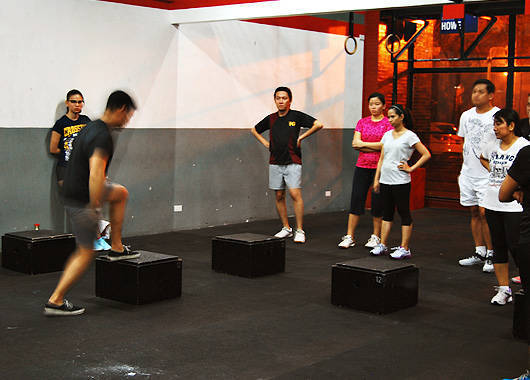 What We've Learned:
1. The mind does matter. At CrossFit MNL, you are expected to leave your ego at the door and strive for progression over perfection. During the first bootcamp session, the only thing that pushed us to finish was the fear of being branded "those who passed out on Day 1." That's ego right there, yes, and that ego could have endangered us. It pays to be judicious, we learned. Focus, pacing, and presence of mind are key to making CrossFit, or any workout for that matter, a little less difficult.
ADVERTISEMENT - CONTINUE READING BELOW
2. Better sore than sorry. Waking up on Day 2 felt like a punishment. Not a single part of our bodies was spared from being sore. Getting out of bed was too taxing and simple movements became unbearable. These were good signs, though. The pain meant CrossFit was effective in working out muscles we never knew we had.
3. It's a group effort. The past sessions left us gasping for breath while our legs were wobbly and our arms shaky. Our fellow bootcampers served as our cheerleaders, shouting words of encouragement for us to finish. At CrossFit MNL, the coaches and other CrossFitters value the community spirit.
Still with sore muscles, we're proud to say we survived Week 1. It might just be in our heads, but we're already feeling a tad stronger and fitter. That's more than enough motivation for Week 2.
Will our writers be beach-ready in three weeks? Read more next week!
Share this story with your friends!
---
Help us make Spot.ph better!
Take the short survey
Load More Stories