10 Addictive Facebook Games You Can Still Play
Hey, remember Farmville?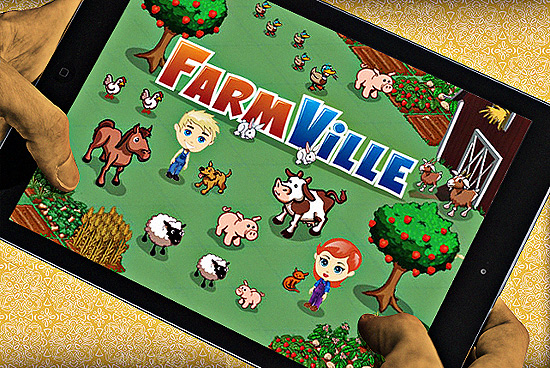 (SPOT.ph) Back in the day, Facebook wasn't just about tagged photos and liking. Before cover photos and "life events," there were fun, old-school games that were so addictive, we'd log into Facebook every chance we got. Heck, we didn't even have data plans back then, so we always had to be at a desktop in order to play. Remember all those hours you spent "hugging" all your Facebook friends on Pet Society just to earn coins? Or the little arguments you used to have when no one would "buy" you on Friends for Sale?
Sadly, times have changed, and a lot of these games have faded away over the years. If you're in the mood for a little nostalgia, we found a couple of classic Facebook games that you can still play. Just go easy on the game requests.
Also read: Top 10 Throwback Video Games From the 1980s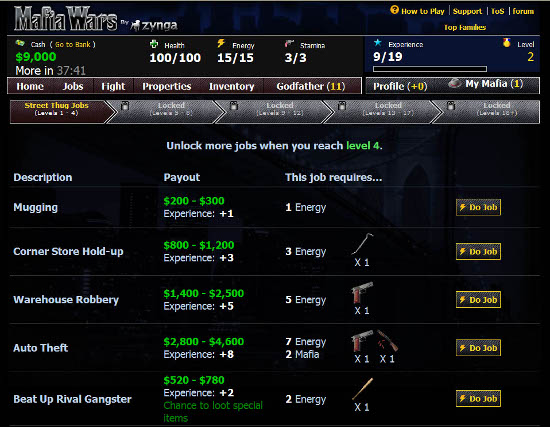 Mafia Wars
ADVERTISEMENT - CONTINUE READING BELOW
If you weren't playing Pet Society, you were probably busy building a criminal empire in Mafia Wars. Nothing encouraged teamwork like the latter, which let players grow their own mafia by completing jobs, missions, and attacking other players. It wasn't the most action-filled—in fact, most of its gameplay was pretty much limited to just a lot of clicking—but the role-playing strategy game got a lot of players hooked when it first hit Facebook in 2009.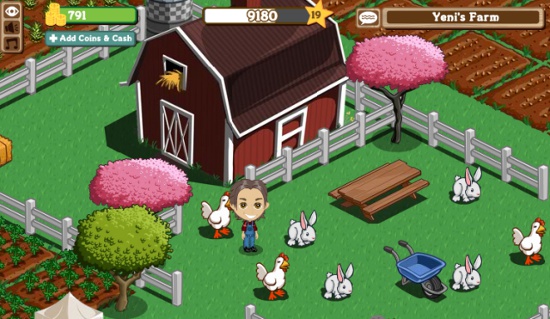 CONTINUE READING BELOW
Recommended Videos
Farmville
When you think Facebook game, the first title that probably comes to mind is Farmville. There was once a time when you couldn't log in to Facebook without being bombarded by Farmville requests. The premise is simple: Build the farm of your dreams with the help of your friends. Since its arrival in 2009, the game has expanded to two more titles, namely Farmville 2 and Farmville: Harvest Swap—which you can also still play on Facebook.
ADVERTISEMENT - CONTINUE READING BELOW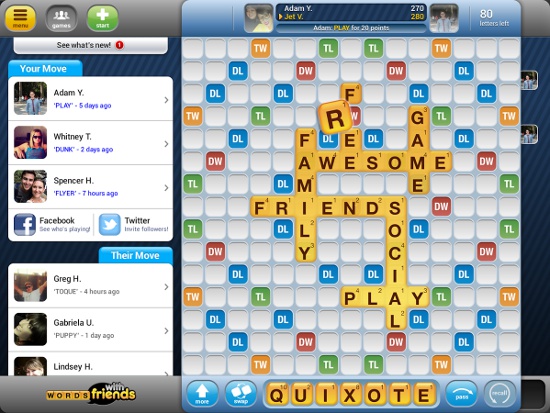 Words with Friends
If simulation games weren't your thing, you and your friends probably spent a lot of time playing Words with Friends, which was essentially like Scrabble on Facebook. The game's one-on-one matches allow you to simultaneously play with different friends, and you are alerted with a notification when it's your turn. It also has a Random Opponent feature, which sets up matches with players outside of your Facebook circle. If you're feeling extra nostalgic, the game is available on iOS and Android.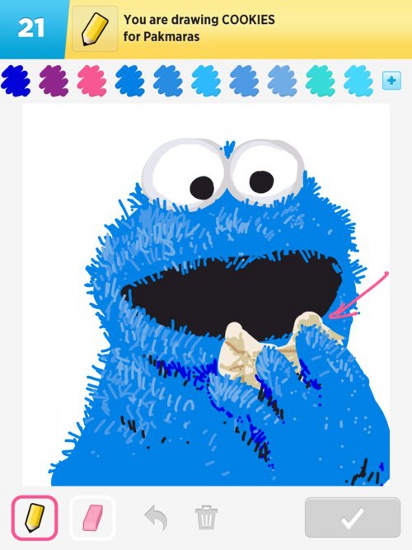 ADVERTISEMENT - CONTINUE READING BELOW
Draw Something
Nothing fueled artistic creativity (or maybe competitiveness) like this game, in which two players take turns illustrating a word that the other player has to guess. The beauty of Draw Something was that it didn't matter if you were particularly skilled in drawing, as long as whatever you drew made sense. On Facebook, the game—now called Speed Guess by Draw Something—is an update of the original, and involves the added pressure of a time limit. The original version is still available on the App Store and Play Store.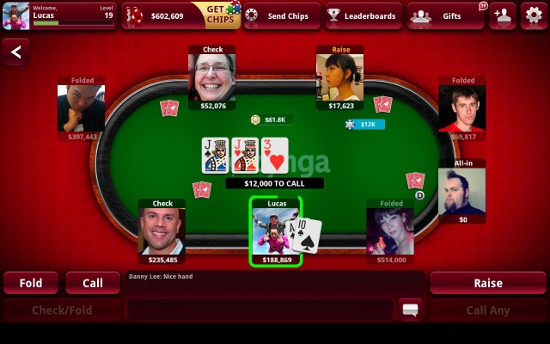 Texas HoldEm Poker
There have been many, many app versions of poker, but the most popular one by far was Zynga's Texas HoldEm Poker, which first debuted in 2007. Facebook players participate in a virtual casino lobby where they can either play a table of choice (casual, tournament, and VIP) or join friends in a game. A leader board also shows players how they compare with the rest of their friends. You can still play via Facebook, or choose the "send to mobile" option, which will redirect you to its app counterpart on your device.
ADVERTISEMENT - CONTINUE READING BELOW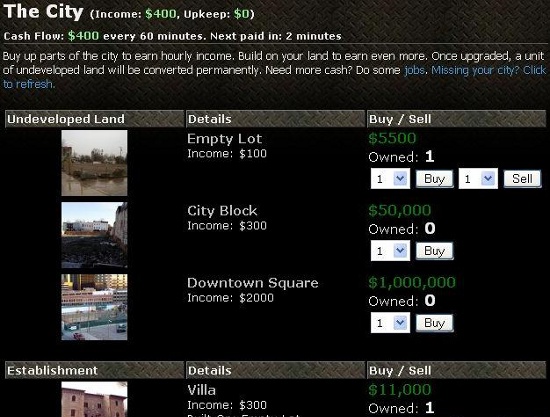 Mob Wars
This game pretty much has the same premise as Mafia Wars: You start off as a petty thief and you work your way up through the ranks of the criminal underworld by completing jobs and heists. Its gameplay is also similar, in that you need to form alliances with your Facebook friends and ask for help in order to progress through the game. Eventually, Mob Wars developed a "family" feature (a la The Godfather), giving players the option to create their own families or join others. Its sequel, Mob Wars: La Cosa Nostra, is also available for playing on Facebook.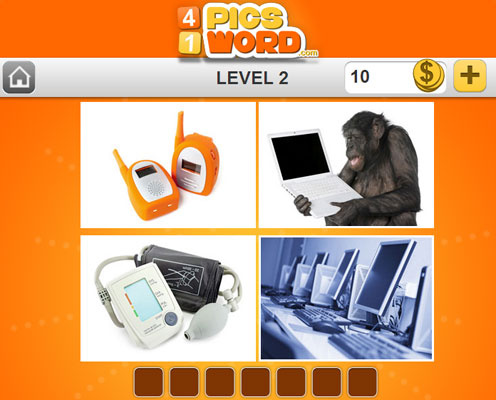 ADVERTISEMENT - CONTINUE READING BELOW
4 Pics 1 Word
Who knew staring at four photos to guess a random word would be so addicting? The game got so popular and notoriously challenging that other developers released cheat apps to get players through tougher levels. Technically, 4 Pics 1 Word started out as apps on iOS and Android but now, you can also give the game a go via Facebook.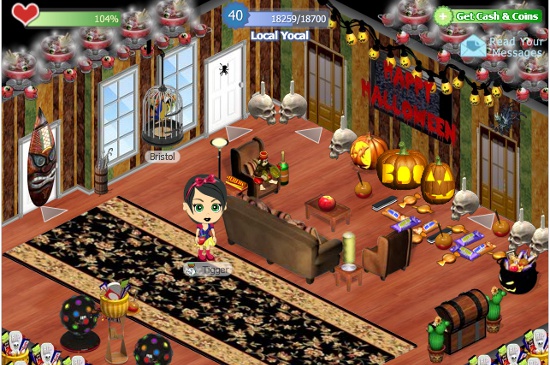 YoVille
Facebook players are no strangers to games that let you create virtual worlds. In fact, you might remember titles like Sorority Life or Cafe World. YoVille was one of the first and longest-running games on the social networking site. You can build your own virtual character, decorate a house, get a job, and navigate a virtual world with other players. To many players' dismay, the game was discontinued in 2014 but was relaunched a few months later as YoWorld.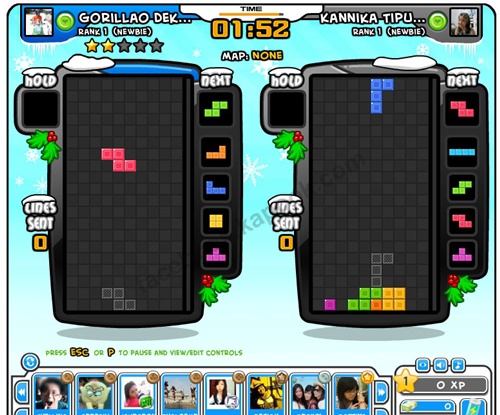 ADVERTISEMENT - CONTINUE READING BELOW
Tetris Battle
Just when you thought this '80s puzzle game couldn't get more addictive, along came Tetris Battle, which takes all the fun of a normal solo game and throws in some friendly competition with your Facebook friends. The game also adds some extra pressure by displaying your Tetris board alongside your friend's as you simultaneously play. You can even challenge up to three players for one huge Tetris battle!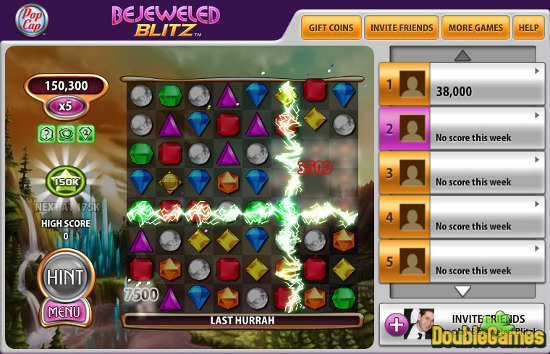 Bejeweled Blitz
Remember that classic Bejeweled puzzle game that was first launched in 2001? Nine years later, PopCap released a remixed version called Bejeweled Blitz, originally on Facebook and then developed into downloadable apps. Like many puzzle games that came before and after it, the goal is to match similar tiles (in this case, gems) in order to get the highest possible score in just a minute. Normally, 60 seconds isn't a lot of time, but that hasn't stopped the game from being addictive. In fact, the Facebook version had a leaderboard, which we're pretty sure tapped into all our competitive streaks.
ADVERTISEMENT - CONTINUE READING BELOW
Also read: Top 10 Throwback Video Games From the 1980s
Share this story with your friends!
---
Help us make Spot.ph better!
Take the short survey
Load More Stories