10 Fitness Apps That Will Make You Want to Work Out
These apps will give you the kick you need!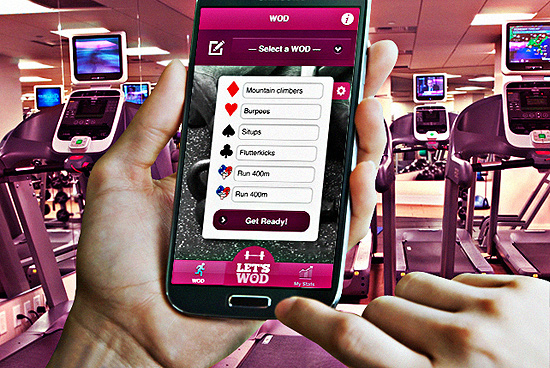 (SPOT.ph) A lot of people in the world swore to start getting fit the moment 2016 rang in. You're probably one of the people who gave up sweets, soda, fries, and chips (cue the tears) and right now, you're probably sold on eating plants for the rest of your life. But like most new year's resolutions, this motivation to become a changed (read: healthier) person lasts only until the end of January. Old habits die hard...but sometimes, all you need is a little push. We round up 10 fitness apps that will make you want to work out.
Also read:
10 Perfect Apps for Creative Minds
10 Fun Apps to Train Your Brain
10 Apps That Will Turn Your Life Into a Video Game
10 Apps You Need to Try With Your Friends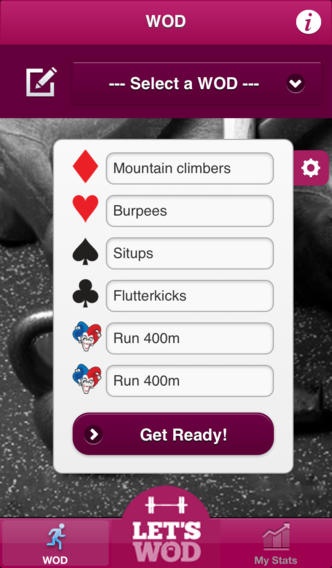 WOD Deck of Cards
Price: Free
You'll never know what to expect with WOD Deck of Cards. If you want to try CrossFit with an unpredictable twist, this fitness app is what you need. The app lets you choose the four exercises you want to focus on (one for each suit) and you have to do whatever comes out in the deck (it may or may not be 10 burpees). The challenge is to keep drawing new cards until you get to the bottom of the deck—that's if you haven't passed out yet! Note: This app is great only if you're up for a challenge!
ADVERTISEMENT - CONTINUE READING BELOW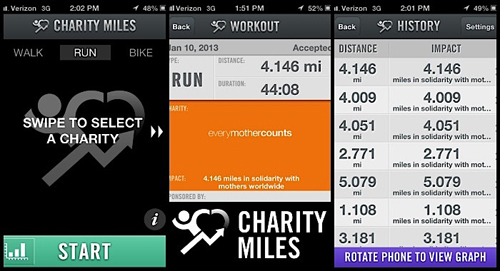 CONTINUE READING BELOW
Recommended Videos
Charity Miles
Price: Free
Keeping fit by working out doesn't only benefit you—at least not with Charity Miles as your daily workout buddy. With the help of corporate sponsors, every mile of exercise (bike, run, or walk) can help earn money for different charities like Habitat for Humanity, Autism Speaks, Every Mother Counts, and more. When you bike a mile, the app donates 10¢ to your charity of choice. Meanwhile, runners and walkers can earn up to 25¢ per mile. Talk about working out for a cause!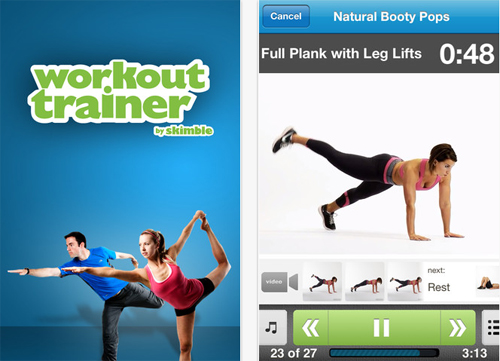 ADVERTISEMENT - CONTINUE READING BELOW
Workout Trainer
Price: Free
If you're the type who likes to try different forms of exercise, Workout Trainer has a huge database of different workouts like the Multi-Plank Challenge, Mid-Section Drill, Cardio Max, among others—and they're completely free. The app keeps track of all the workouts you've done in the form of status updates—allowing people of the same interests to interact with each other. If you want to take your workout to the next level, they offer paid programs (from U.S. $12 to U.S. $19).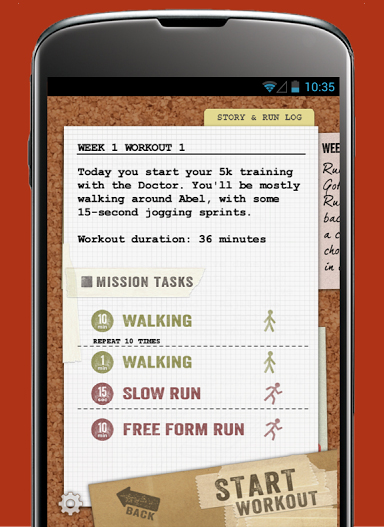 Zombies, Run! 5k Training
Price: U.S. $1.99
If you're always thinking about how you will fare in a zombie apocalypse, this running app will test your chance of survival. Zombies, Run! starts out with music through your headphones and a voiceover narrating your mission but you have to be alert, because zombies could start chasing you anytime—which is the cue for you to start speeding up and get your heart racing. As you run, you get to collect "supplies" to build up your base. The missions (there are 200!) and stories promise to be entertaining to keep you playing every day. It's perfect for adrenaline junkies and people who think running can't be enjoyable!
ADVERTISEMENT - CONTINUE READING BELOW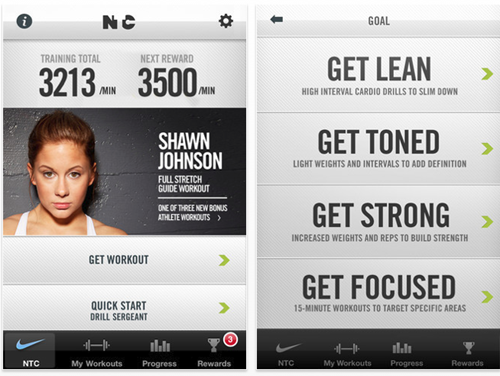 Nike+ Training Club
Price: Free
The Nike+ Training Club has a collection of 100 workouts for people of all fitness levels (yup, even those who have zero exercise in their system) specially crafted by Nike master trainers. The app will ask for your fitness goal—get lean, get toned, get strong, or get focused—and it will curate a special workout plan for you. Each workout (which can last from 30 to 45 minutes) contains a set of exercises that last from 10 to 60 seconds—all accompanied by photo descriptions and video demos by real athletes to give you extra motivation!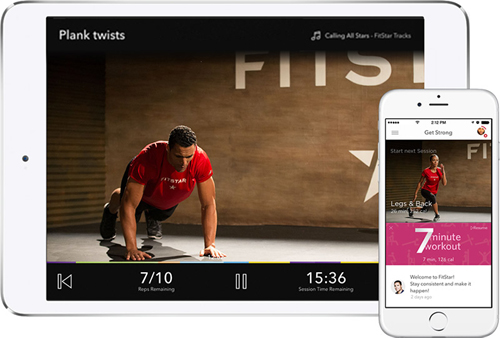 ADVERTISEMENT - CONTINUE READING BELOW
FitStar Personal Trainer
Price: Free
When working out, it's important to know your body and its limits. FitStar uses the data about your body to cross out the workouts that aren't meant for you (yet), though it adjusts the types of workouts they customize for you as they track your progress. So if you feel wobbly after two push ups, the app will limit the number you have to do until your body is ready. After each workout, the app asks how long you kept it up and requests that you rate the exercise's difficulty so it can amp up the intensity of your workout and you can reach your #bodygoals.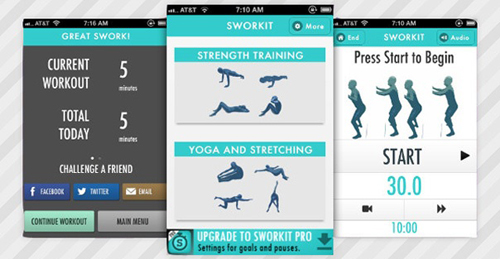 Sworkit
Price: Free
If you want to build strength, do yoga, practice cardio, stretch, Pilates, or build a custom routine, as well as a duration, Sworkit will prepare a workout that will aid you in reaching your goals. The app makes sure you are never bored by creating different sets of exercises every time you workout. However, if you want to level up your workout game, there's a premium version available that unlocks more features like more exercise variations, keeping a workout history, and being able to save custom workouts.
ADVERTISEMENT - CONTINUE READING BELOW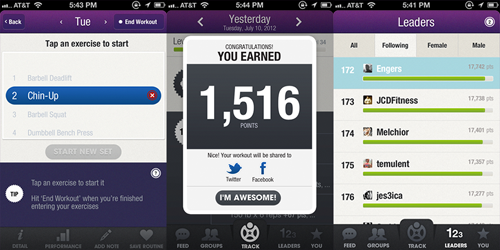 Fitocracy
Price: Free
Fitocracy lets users track their workouts, earn points, unlock achievements, and beat quests. The app offers plenty of free workouts that you can track. You also earn badges for achievements like running your first 5k, lifting a percentage of your body weight for various training activities, cycling certain distances, et cetera—and earning badges can get pretty addicting. If you're up for an even bigger challenge, you can take on their quests like trying three different shoulder exercises in a week or doing 100 push ups in as few sets as possible. If it's motivation you're lacking, this app will give you the kick you need.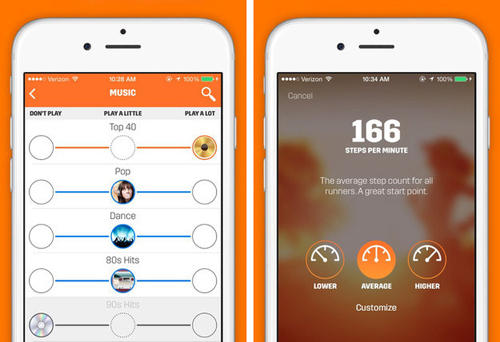 ADVERTISEMENT - CONTINUE READING BELOW
Spring Running Music
Available for: iOS
Price: Free
For music lovers who want to get fit, Spring is the fitness app that would be more your speed. The app will help you work out faster, stronger, and longer with its wide collection of beats curated by a number of artists. Consider this app as your personal walking and running coach (and DJ!) all in one. All you have to do is run to the beat of the music until your workout is finished!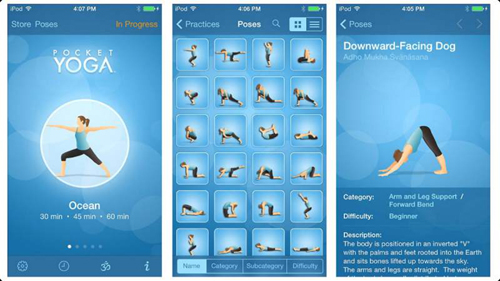 Pocket Yoga
Price: U.S. $2.99
If you want to try yoga but don't want to join a class, Pocket Yoga will guide you through the basics in the comforts of your own home. The app has 27 different sessions you can choose from. All you have to do is pick one according to the duration and level of difficulty that you prefer and the app will guide you through the entire session. The app features a pose dictionary which contains detailed explanations of correct posture, alignment, and benefits. It also gives voice and visual instructions as well as proper breathing exercises. As you progress, the app unlocks new environments to keep you motivated.
ADVERTISEMENT - CONTINUE READING BELOW
Also read:
10 Perfect Apps for Creative Minds
10 Fun Apps to Train Your Brain
10 Apps That Will Turn Your Life Into a Video Game
Share this story with your friends!
---
Help us make Spot.ph better!
Take the short survey
Load More Stories