(SPOT.ph) Let's play a drinking game: Take a shot every time you see someone in denim pants—you'd probably get wasted faster than you could say "jeans!" Since their invention over a century ago, a reliable pair of denim jeans has become a closet staple. Part of the blame for its rise to popularity is on pop culture: James Dean made it look badass in Rebel Without a Cause (1955) while Audrey Hepburn proved blue jeans can look chic in Breakfast at Tiffany's (1961). And do we even have to talk about Danny Zuko and the T-Birds in Grease (1978)?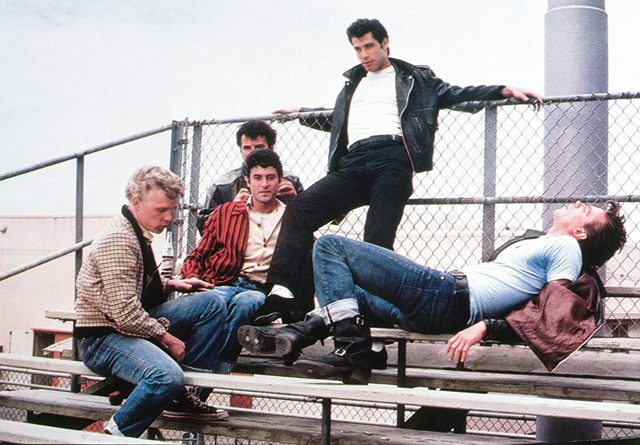 ADVERTISEMENT - CONTINUE READING BELOW
Apart from their versatility (and your favorite superstars sporting a pair), jeans are popular because they're one of the most durable fashion pieces you could ever own. It makes sense because denim jeans were originally designed for miners and farmers in the early 1900s. Those rivets you see on the pockets? They're there for a reason. They make each pair even sturdier by keeping the fabric from ripping at the seams. It might take years for your favorite pair to look a little distressed, but even then, you'd probably still keep wearing them. 
What Does It Take to Make a Pair of Jeans, Anyway?
It takes about 1,800 gallons of water to grow enough cotton to produce one pair of jeans. That's about 50 bubble baths...or 11,520 Venti cups of coffee. Plus, the traditional way to get that indigo color is through chemical dyeing, which increases that water footprint even more. Then, to achieve a certain blue shade, increase softness, and improve flexibility, jeans require stone-washing—which, you guessed it, requires even more water. After this step, workers manually hand-sand or sandblast the pairs, which can be hazardous to the workers' health.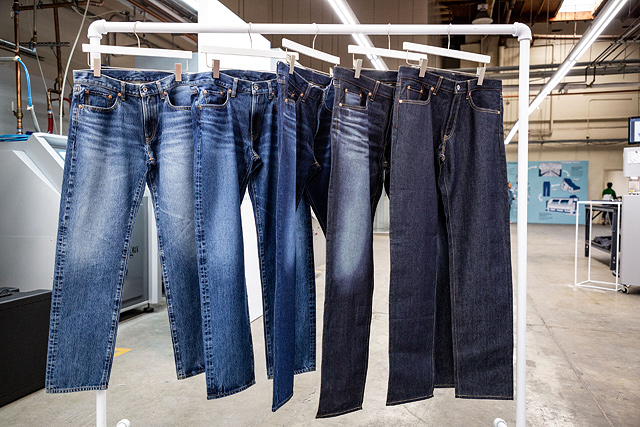 While denim jeans are undeniably considered a wardrobe staple and are well worth an investment, the production process puts a big red question mark on sustainability. It uses a lot of our natural resources and poses a threat to the health of those who produce it. In fact, Forbes writes that one river delta in China was dyed blue from all the denim factories around the area. Additionally, BBC reports that manually sand-blasting denim can cause an incurable lung disease—not such a surprise when you learn that the process involves blasting jeans with sand from a hose. They do this to soften the fabric and achieve that "worn" look. 
ADVERTISEMENT - CONTINUE READING BELOW
The Initiative to Improve Sustainability
It's a good thing that more and more clothing companies are making the effort to become more sustainable. For starters, major fashion brands have banned sand-blasting from their production since 2010. There are also garment-collecting initiatives which encourage customers to donate clothes they don't wear anymore in exchange for discount coupons—some brands do this specifically for denim pieces. It's also good to know that multiple brands are finding different ways to be sustainable, like using all organic materials, adopting laser technology, and repurposing scraps into bricks, to name a few. Apart from these initiatives, there's also an effort to reduce the amount of water used to produce denim.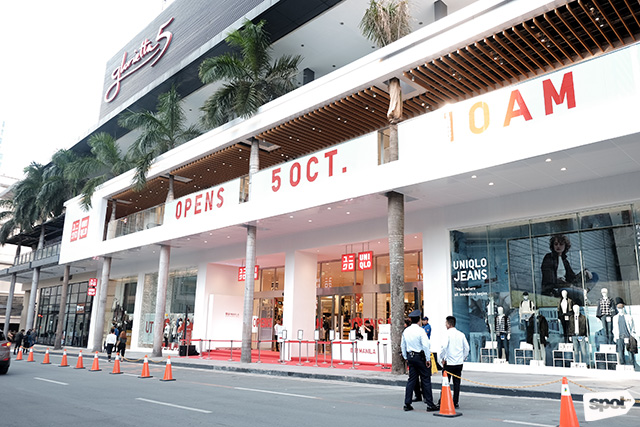 ADVERTISEMENT - CONTINUE READING BELOW
One brand that puts a premium on sustainability is Uniqlo. The Japanese fast-fashion brand has put up a recycling program through which customers can donate clothes they no longer wear—items that are still usable are set aside for donation to refugees, the homeless, and others in need, while the rest of the items are upcycled into industrial fibers and other items.
Uniqlo's parent company, Fast Retailing, has been developing new ways to allow Uniqlo and its sister brands to produce jeans in the most sustainable way possible, and SPOT.ph got to see exactly how with a quick visit to Los Angeles, California.
The Jeans Innovation Center
The Jeans Innovation Center (JIC) opened in 2016, equipped with facilities that make use of laser technology, bio-washing, nano-bubbles, and more, all helping to reduce the amount of water used in producing denim jeans. It takes a number of washes and different washing methods for denim to achieve its color and be comfortable to wear, but the JIC was able to reduce the amount of water used by as much as 99%, according to Masaaki Matsubara, the center's chief operating officer. "The goal is to make that number 100%," he tells us.
ADVERTISEMENT - CONTINUE READING BELOW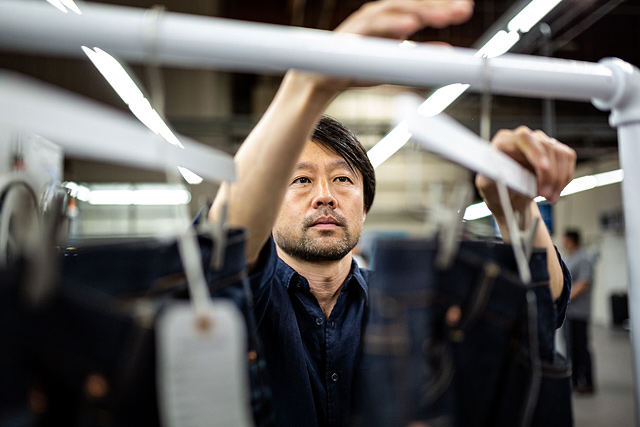 "Jeans have a very long history. There's quite a lot of things that's been a norm [in the production of jeans]," Matsubara shares. "[There] is a lot of manual process. Stone washing is one of them. To lighten the color [of the jeans], the industry uses chemical sprays. Those processes have been replaced [here in the JIC]. We [wanted] to create something better than what we had." 
ADVERTISEMENT - CONTINUE READING BELOW
The Lean, Mean, Green Machines at the JIC
Producing jeans traditionally relies on a lot of manual work, so the quality depends on who made the particular product. This is something they've managed to do without at the center. "[At JIC], the process is not dependent on manual [labor]. We are able to improve the quality [with the help of the machines]," Matsubara shares.