(SPOT.ph) Since Adidas made it cool again in 2014, the white sneaker has enjoyed the limelight for nearly six years—that's a lot of feet decked out in shades of cream, vanilla, mayonnaise, and Navajo. In a word, white. But we didn't need to tell you that. Everyone has a pair—down to the your niece and even your grandma. It's minimalist, goes with anything, and can work for every style and personality.
Now, this may sound crazy, but there's more out there for you than just white kicks. Wearing pink, for example, on a day that's not Wednesday may not be that bad of an idea. We could always start small—try magenta on a Tuesday first and see where that goes. And with the new year right around the corner, it's the season for change. Although, it won't be just any New Year when the clock strikes 12. It'll be the start of a new decade. What should carry over, what should stay behind?
ADVERTISEMENT - CONTINUE READING BELOW
Amid gym renewals and emotional misgivings, here's an idea: Why not revamp your shoe rack with fresh pairs of colored sneaks? It's only a matter of time until everyone catches on. So, lace yourself up for change and get ahead of the curb by pouncing on these 10 sprightly kicks that you can shop now.
Here are 10 colored sneakers to add to your collection:
Air Force 1 Shadow (P5,795) from Nike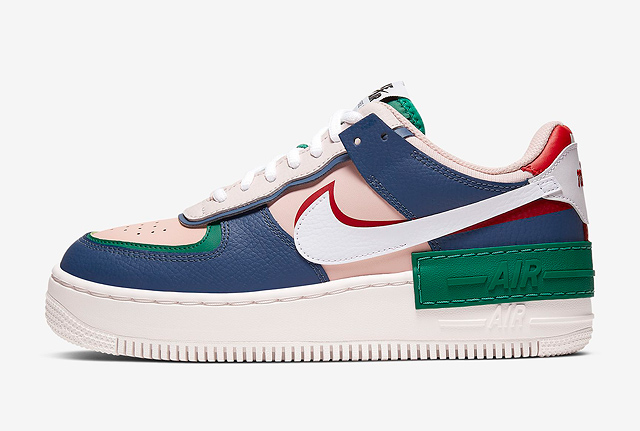 ADVERTISEMENT - CONTINUE READING BELOW
Recommended Videos
For those of you who thought the magenta Tuesday suggestion was too timid, you can hit the ground running with Nike's Air Force 1 Shadow. Made as an homage for go-getter gals of the new generation, you know Nike just gets it. Blaze a trail in colors of mystic navy, echo pink, gym red, and other similarly odd word pairings. The new frontier awaits!
See a list of Nike branches.
NMD R1 Shoes in Ice Mint (P7,500) from Adidas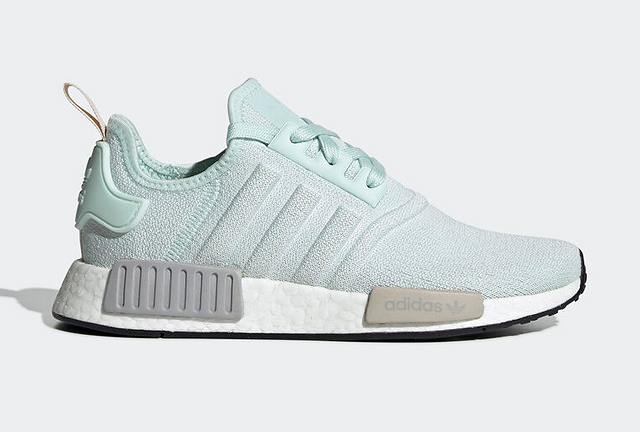 ADVERTISEMENT - CONTINUE READING BELOW
Worried you'll miss the flexibility of the classic white? The Ice Mint NMD R1 from Adidas is an easy compromise. For neutrals, these soft-sole cuties don't just complement your outfit; they serve as accent. Flexibility goes the other way, too: The upper knit design keeps the footwear stretchy and breathable. It's a good choice to welcome the crisp morning air during a run.
See a list of Adidas branches.
997 Sport (P6,295) from New Balance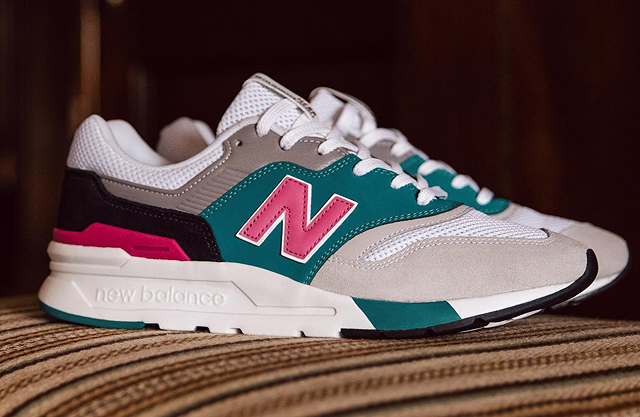 ADVERTISEMENT - CONTINUE READING BELOW
Leave it to New Balance to bust out functional shoes with unique colorways. The 997S revisits the popular 997, spinning athleisure with snazzy suede behind the mudguard, an aerated mesh where it counts, bright, colorful accents, and Abzorb foam to cushion the heel. NB = Never Boring.
Available at New Balance branches in Trinoma, Glorietta 4, Alabang Town Center, Bonifacio High Street, and Robinsons Ermita.
Alpargata Slip-Ons (P3,598) from Toms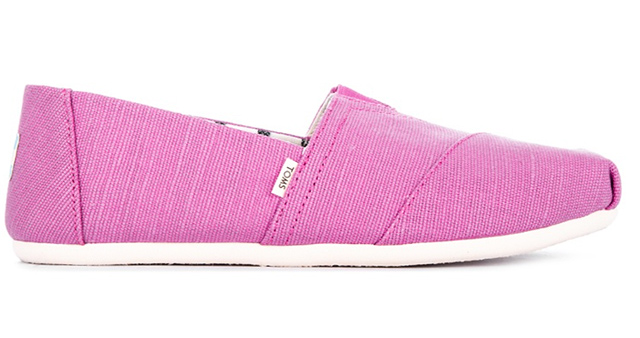 ADVERTISEMENT - CONTINUE READING BELOW
With the market saturated with all things athleisure, Toms' Alpargata slip-ons are here for that much-awaited weekend. Imagine stepping out to an overcast morning sky, coffee in hand, with the shoes' soft fiber sole warming your feet. With how the color pops on the textured chambray, your eyebags and coffee-stained pajamas are sure to go unnoticed!
See a list of Toms branches.
Triple Decker Rifle (P3,595) from Keds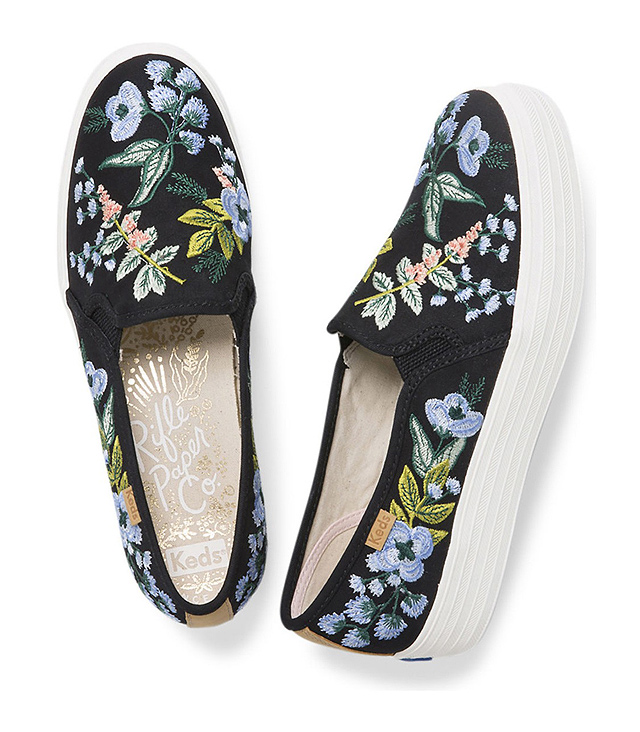 ADVERTISEMENT - CONTINUE READING BELOW
These adorable slip-ons from Keds predominantly come in black, which lets this pair go with anything, but the main feature is its dainty floral embroidery to spruce up your outfits with character. It's perfect for standing out in back garden parties, Sunday lunches, and everything in between.
See a list of Keds branches.
Wata Canvas (P4,795) from Veja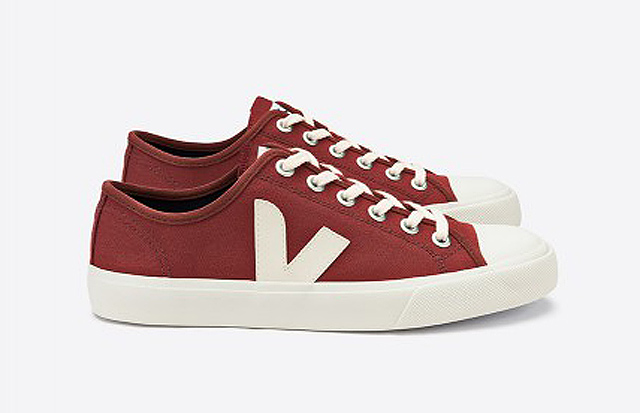 ADVERTISEMENT - CONTINUE READING BELOW
Since 2004, Veja has been paving the green road towards sustainable and ethical shoe-making. The Wata ("cotton" in Japanese) Canvas shoe is woven in organic cotton produce bought directly from earnest Brazilian farmers. You'll love this effortlessly cool red pair for your grungy '90s-inspired outfits or your preppy vintage looks a la Archie Comics.
Available at Capital and Common Thread.
Renew Sneakers (P4,990) from Converse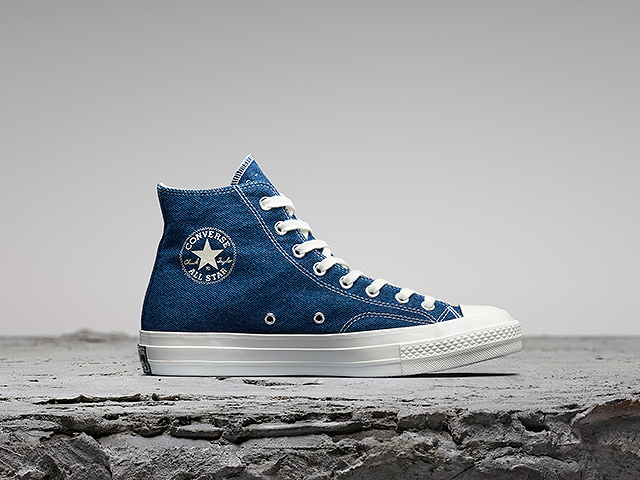 ADVERTISEMENT - CONTINUE READING BELOW
The Converse Renew Denim Collection features everyone's old jeans repurposed into sneakers, cut-and-sewn to the classic look. With denim's natural durability, this sustainable mode of production extends the cloth's half-life to all kinds of urban chic.
See a list of Converse branches.
Seacoast Core (P3,495) from Sperry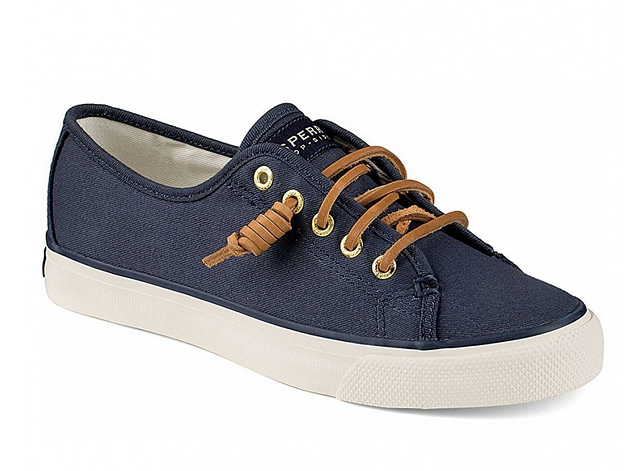 ADVERTISEMENT - CONTINUE READING BELOW
Leave it to Sperry to marry casual comfort with fancy elegance. The sleek, laid-back design down to the sole lets you keep things low-key. It's recommended for use on the daily—the traction you get on the soles is perfect for walks down the boulevard.  With this pair, your plain shirt and jeans couldn't look any more dapper. 
See a list of Sperry branches.
Style 36 (P3,998) from Vans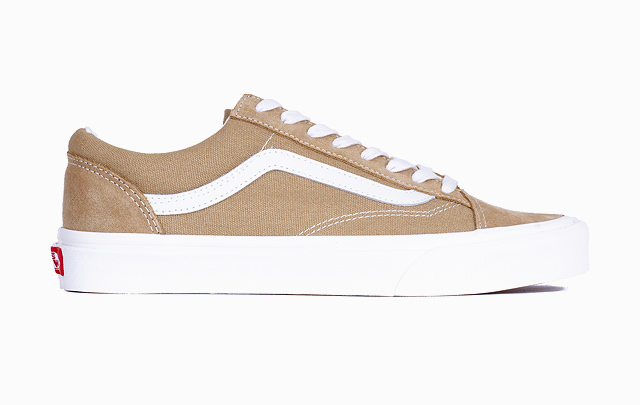 ADVERTISEMENT - CONTINUE READING BELOW
Bringing back the sidestripe in a fresh camel color is the Vans Style 36. It seems like a lot of brands are throwing a modern take on classic designs, and, well, who can blame them? Waffleheads can get back to rocking the beloved suede toe cap and wide laces, now with the easy comfort present tech provides. With your heels snug and ankles supported, you emanate the laid-back look with ease.
Available online.
2750 Cotu Classic in Light Grey (P2,450) from Superga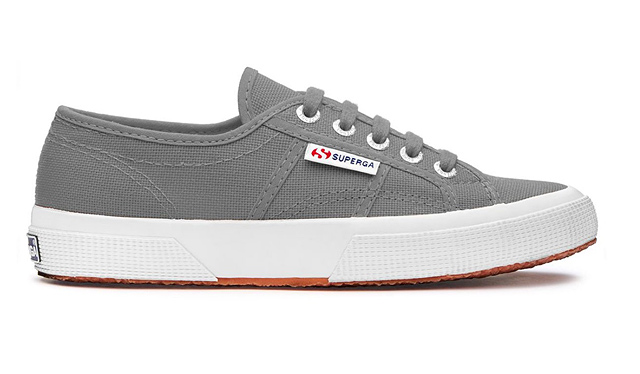 ADVERTISEMENT - CONTINUE READING BELOW
Superga's 2750 Cotu Classic comes in a tasteful light gray. Coming in breathable and lightweight, this design is perfect for 2020's hotter summer days. While technically trainers, it's best to leave strenuous exercises to other athleisure shoes on this list. When it comes to pizzazz, though, you can't go wrong with Italian. Sport these with a simple look, shades and all, as you fantasize about walking on cobblestone streets, sipping espresso, and eating authentic pastrami. Gorlami!
See a list of Superga branches.
Share this story with your friends!
---
Help us make Spot.ph better!
Take the short survey
Load More Stories