10 Most Popular IKEA Pieces for Your Home
Excited for their Manila store to open?
(SPOT.ph) In case you missed it, IKEA is set to open its biggest store in the world in 2021—and it's going to be in the Philippines. The Swedish home store has become the go-to for those who are moving in, revamping their place, or just looking for something new to add to their home.
If you were wondering about the furniture brand's beginnings, allow us to walk you through it quickly. IKEA's founder Ingvar Kamprad was already business-minded as a child. In the 1920s, he started out selling matches to his neighbors when he was five; when he was seven, he expanded the reach of his little business using his bicycle. Eventually, he started to sell other things like flower seeds, greeting cards, Christmas tree decorations, pencils, and ball-point pens. Come 1943, Kamprad founded IKEA, which started as Swedish mail-order catalogue business and then in 1948, he transitioned his business into furniture. IKEA pubished their first furniture catalog in 1951, then opened their very first showroom in Sweden in 1953. Three years later in 1956, IKEA started designing build-it-yourself furniture pieces, which is what the brand is known for today. In 1958, IKEA opened their very first store and the rest is history. To date, the furniture brand has 430 stores all over the world...and counting.
Apart from their budget-friendly build-it-yourself furniture, IKEA is also widely popular for their Swedish meatballs, hotdog, and wings—which you can order in any IKEA store, and yes, including the one opening in the country. Another fun fact: IKEA is actually pronounced as "ee-ke-ya." 
ADVERTISEMENT - CONTINUE READING BELOW
While you count down the days till their doors open, you might as well plan out the things you'll be putting in your durable and multi-purpose bright-blue Frakta. 
Check out the 10 most popular home items from IKEA: 
Poang Armchair (U.S. $79; roughly P4,000)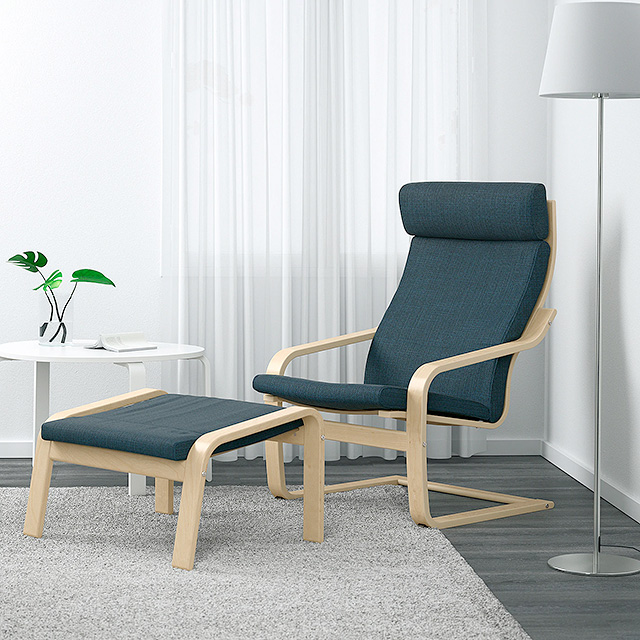 Whether you're reading a book, watching TV, or just taking a nap, the Poang is an ever-reliable armchair that fits your every need. Its simple but stylish and comfortable design goes well with any room. Plus, its changeable cushions save you the effort of having to buy a whole new chair when you get a stain.
Gladom Tray Table (U.S. $19.99; roughly P1,000)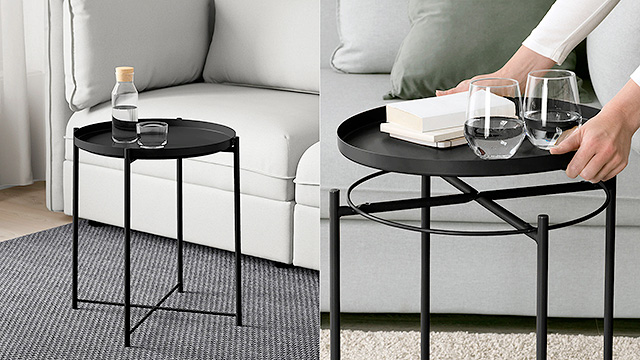 CONTINUE READING BELOW
Recommended Videos
There's just something about Gladom's versatility that makes it a must-have piece. You can use the easy-to-assemble table as your bedroom nightstand or have it as a decorative piece as a living-room end table. The best part: The removable tray means you can conveniently have breakfast (or your afternoon snack!) in bed. 
Lerberg Shelf Unit (U.S. $29; roughly P1,500)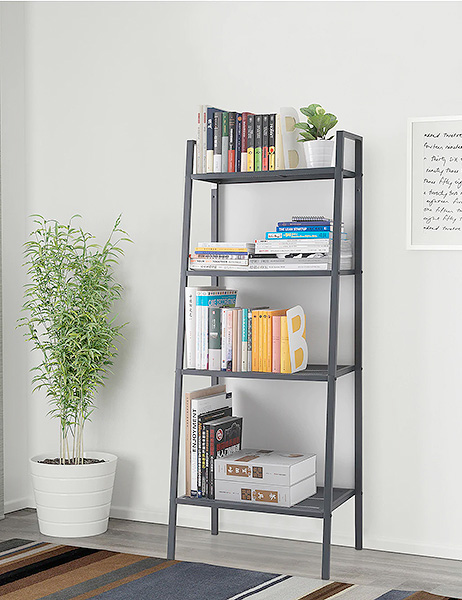 If you're looking to spice up an empty space on the wall, the Lerberg might just do the trick. The open shelving design makes it the perfect place to display everything from small trinkets, to your favorite books, to statement pieces, and maybe even a cute potted plant! Just have it fixed to your wall and you're good to go.
Lixhult Cabinet (U.S. $40; roughly P2,000)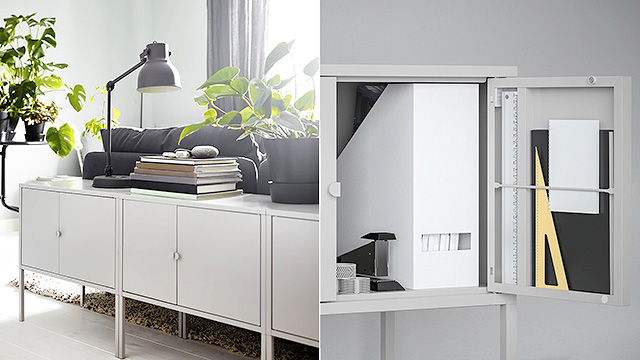 ADVERTISEMENT - CONTINUE READING BELOW
Here's a not-so-secret tip: not everyone has to see what you put in storage. The Lixhult cabinet is great for keeping all your necessities that might not be so pretty to look at. The sleek and simple design adds a modern touch to your home while keeping all your things organized and accessible. 
Klockis Clock/Thermometer/Alarm/Timer (U.S. $4.99; roughly P250)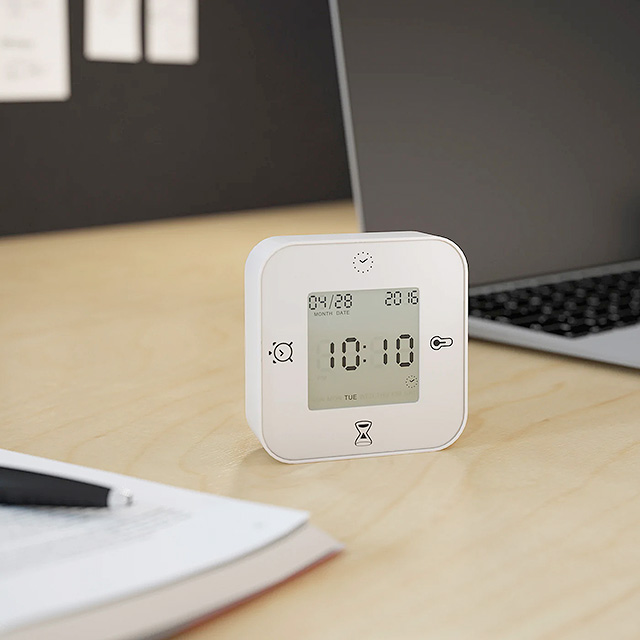 Anyone who spends half their day in the kitchen cooking or baking up goodies would do well to have the handy Klockis by their side. Aside from telling you when to take your fresh batch of cookies out of the oven, the Klockis also works as a thermometer, clock, and alarm. All you have to do is flip it, depending on which function you need. How cool is that? Now you don't have to go back to your phone every 30 seconds.
Knapper Floor Mirror (U.S. $59.99; roughly P3,000)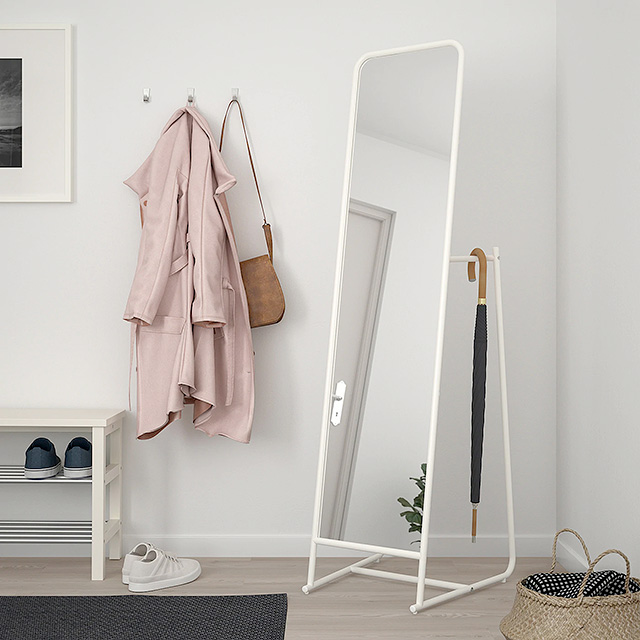 ADVERTISEMENT - CONTINUE READING BELOW
This full-body mirror is sure to be a staple piece in your bedroom or in your shared space. Knapper's white, thin-metal finish makes it easy to pair with any room aesthetic you have in mind and it woudn't take up too much space. Plus, it has hooks and a rail behind it, perfect for your ready-to-go outfit and accessories. 
Råskog Utility Cart (U.S. $29.99; roughly P1,500)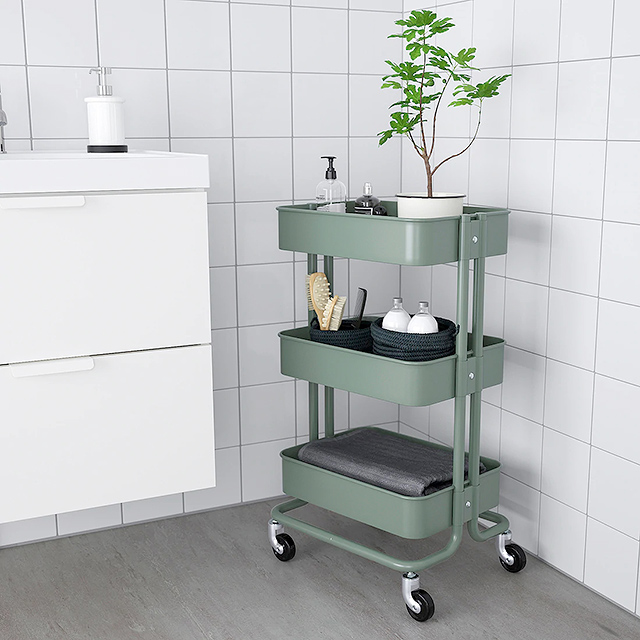 From carrying your skincare essentials in the bathroom to organizing work materials in your home office to being the portable container of your kitchen tools—what can't the Raskog do? The reliable tray with wheels can go with you anywhere in your home thanks to its utilitarian yet sleek design, which is why it's such a big hit. Whether it's in white, gray-green, or black, it's sure to fit in whichever room you put it in.
ADVERTISEMENT - CONTINUE READING BELOW
Förhöja Kitchen Trolley (U.S. $109; roughly P5,450)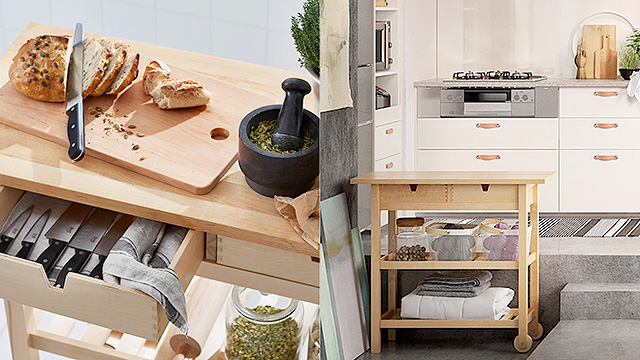 You can make your kitchen feel a little bit more homey with the wooden Förhöja trolley. The light-colored hardwood will stand out in your kitchen while giving you the additional storage you need for all your tools and ingredients. You can use it as a space for your kitchen decor or you can also do your prepping on the table itself.
Lack Side Table (U.S. $9.99; roughly P500)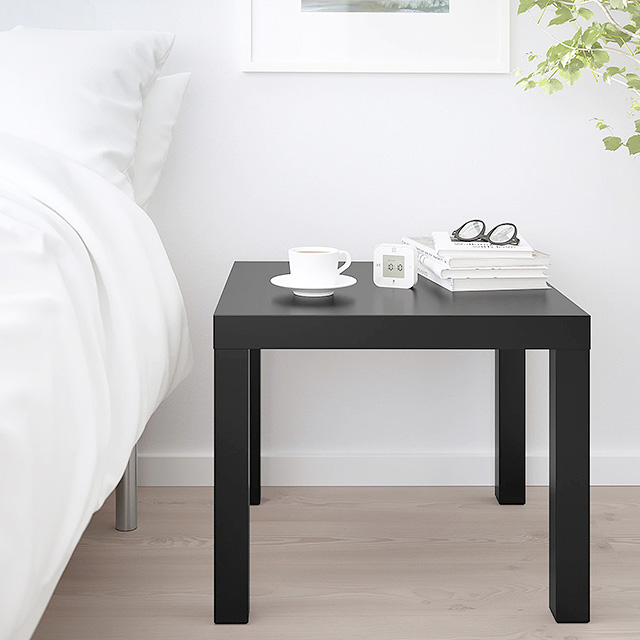 ADVERTISEMENT - CONTINUE READING BELOW
Ikea's Lack collection has been available since 1979 and it's easy to see why. They're simple, sturdy, and easy to move around, which easily makes them timeless and a must-have in your home. This side table from the collection can function as a coffee table in your living room, a side table for your couch, or a nightstand. Given its durability and versatility, it's hard to believe it'll only cost you around P500.
Billy Bookcase (price starts at U.S. $29; roughly P1,500)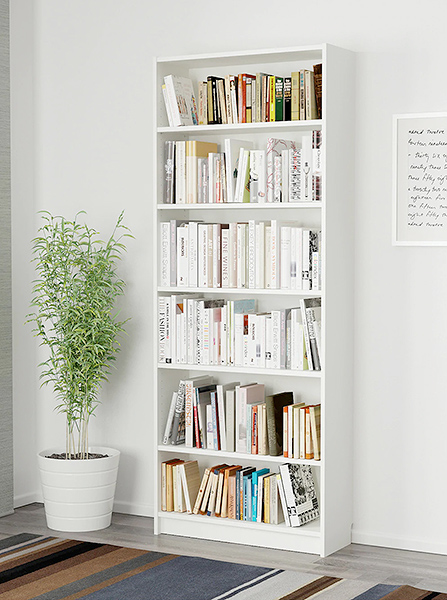 This one's a classic—it's almost impossible to go into a home without a shelf that serves as a bookcase, pantry, design space, dresser, or whatever else you have in mind. You can start from one shelf and build your way up to an entire wall of storage. Pro tip: You can spice up your shelves by adding baskets and containers to add more character (and hide any mess!).
ADVERTISEMENT - CONTINUE READING BELOW
Share this story with your friends!
---
Help us make Spot.ph better!
Take the short survey
Load More Stories