10 Things to Try for the Best Sleep of Your Life
Counting sheep not included.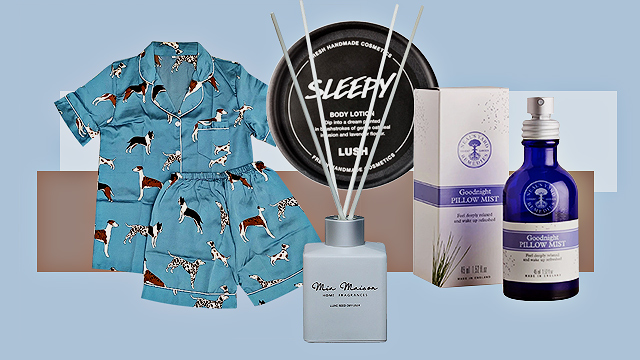 (SPOT.ph) We've all been there: You make a conscious decision to fix your body clock and go to bed at 10 p.m. only to find yourself tossing and turning for what feels like a few minutes...but you look at the clock and BAM! It's 2 a.m. and you don't know what to do with yourself. Sleeping in the time of a pandemic is understandably trickier, affecting even those who had no sleeping problems prior to this strange time. If you've been struggling to get some quality shut-eye, we come with reinforcements that can help you drift off to dreamland faster.
Also read:
10 Struggles Only People Who Love to Sleep Understand
Try these 10 things that will help you sleep better: 
Darla Silk Shorts Set (P1,350) from White Label Intimates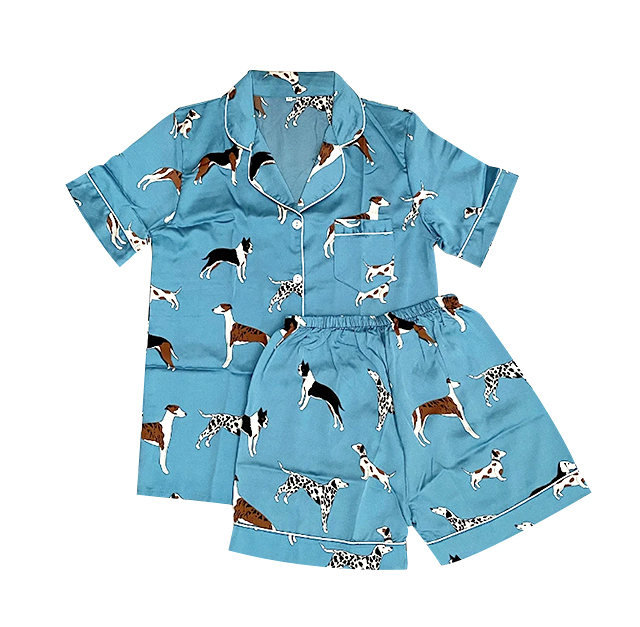 Silk sleepwear can help regulate your body's temperature, helping you feel more comfortable while trying to fall asleep. This silk shorts set from White Label Intimates is perfect for those who prefer sleeping in shorts over pajamas. Dog lovers will especially love the prints on this pair.
ADVERTISEMENT - CONTINUE READING BELOW
Available online.
Goodnight Pillow Mist (P950) from Neal's Yard Remedies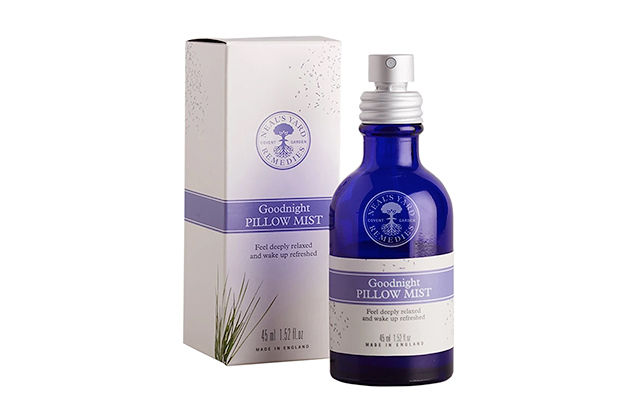 CONTINUE READING BELOW
Recommended Videos
Spray this best-selling mist from Neal's Yard Remedies on your pillows to help you relax and unwind in bed. It has a blend of organic lavender, vetiver, and mandarin essential oils which all work to promote a sense of calmness as you doze off.
Available online. 
The Blanket Hug (P5,999) from Blanket Hugs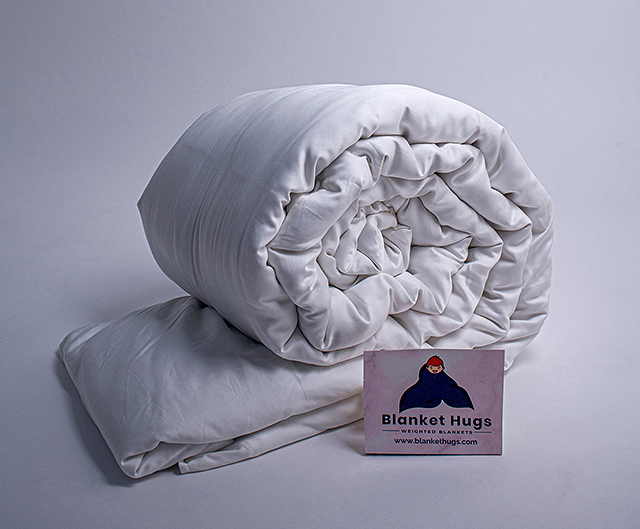 ADVERTISEMENT - CONTINUE READING BELOW
Studies show that a weighted blanket can help those who have insomnia and even anxiety. This weighted blanket from Blanket Hug is made with organic cotton and comes with a bamboo-cotton cooling duvet cover. The deep-pressure stimulation it offers helps release serotonin (happy hormones!) and produce melatonin (sleepy hormones).
Available online.
Lavender Essential Oil (P450) from Botanicals in Bloom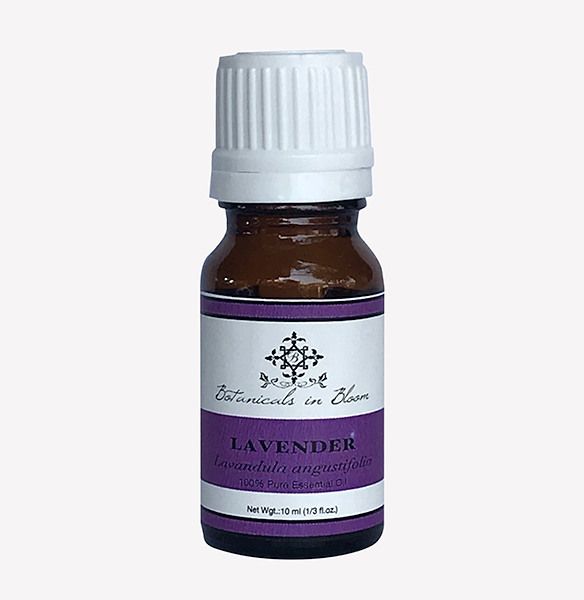 Before going to bed, dab one or two drops of this lavender essential oil from Botanicals in Bloom and gently rub around your temples and even your wrists and feet. Lavender is a popular scent in aromatherapy as it helps relax your senses—it's also proven to improve sleep quality.
Available online.
Premium Memory BODY Pillow with Hypoallergenic Cover (P2,899) from Comfort Living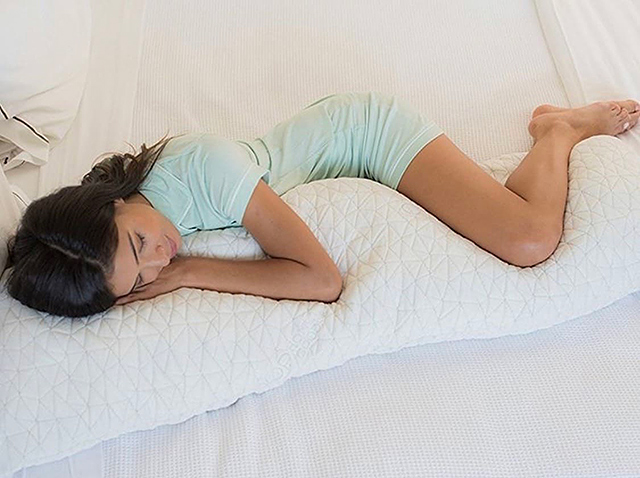 ADVERTISEMENT - CONTINUE READING BELOW
Are you a hugger? You might want to invest in body pillows like this one from Comfort Living. Apart from having something to cuddle in the time of physical distancing, body pillows actually help you sleep better by relieving body strain, relaxing muscles, and promoting better circulation. Plus, it comes with a bamboo-cover that helps keep your body cool while you sleep.
Available online.
Lavender E-reed Diffuser (P850) from Mia Maison
Prep your bedroom for bedtime by getting a reed diffuser. This lavender e-reed diffuser from Mia Maison will bathe your room in a calming scent that'll help you unwind after a stressful work-from-home day. 
Available online.
3D Eye Mask (P829) from Dreamegg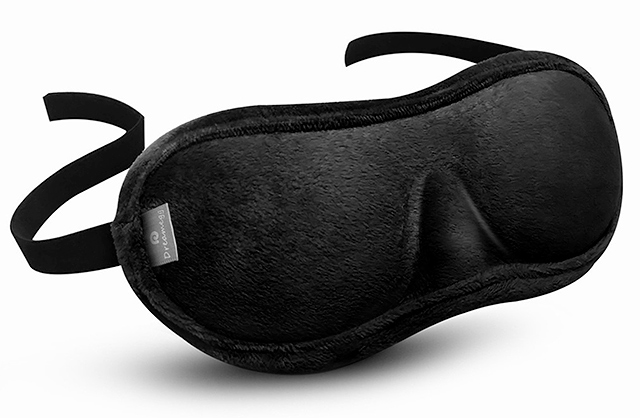 ADVERTISEMENT - CONTINUE READING BELOW
Much like how weighted blankets help you settle down at night, a weighted or 3D sleeping mask like this one from Dreamegg also offers deep pressure stimulation which helps your nervous system to slow down so your body can relax.
Available online.
White Noise Lite (free)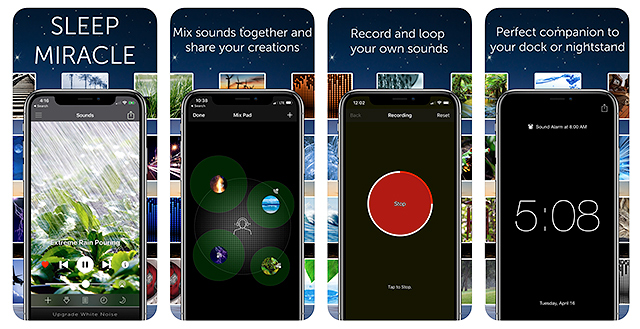 White noise is a tried-and-tested technique to get babies to fall and stay asleep. It's basically just any sound (or combination of sounds) that's soothing and consistent which helps you fall asleep. Not saying that you're a baby, but you might want to give it a try! White Noise Lite is an app you can download on your phone that lets you create your own white noise and let it play for a set period of time until you're knocked out cold.
Sleepy Body Lotion (P575) from Lush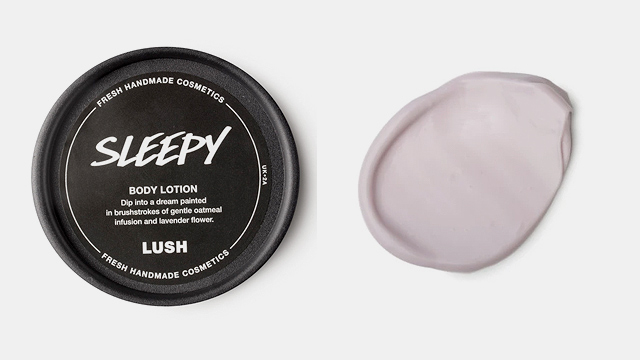 ADVERTISEMENT - CONTINUE READING BELOW
Before going to bed, massage Lush's popular Sleepy lotion all over your body to help relax your senses. Made with organic cocoa butter and lavender water, this lotion cools and treats the skin as you catch some Zs.
Available online. 
Down Dog App (starts at P199)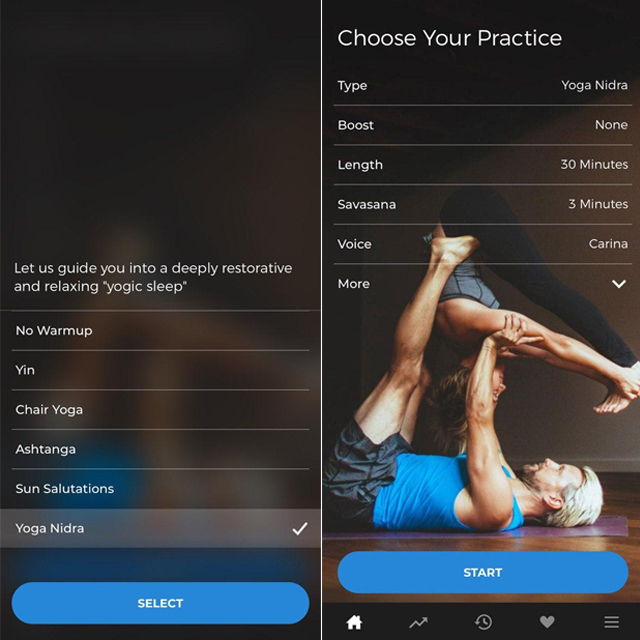 Down Dog offers a variety of yoga classes that you can do at home. One of the classes you can try is Yoga Nidra—a "yogic sleep" technique that induces full-body relaxation so you can go straight to sleep through a guided meditation. The Down Dog app lets you customize the session by choosing the duration, voice, music, pace, and more. 
Share this story with your friends!
---
Help us make Spot.ph better!
Take the short survey
Load More Stories