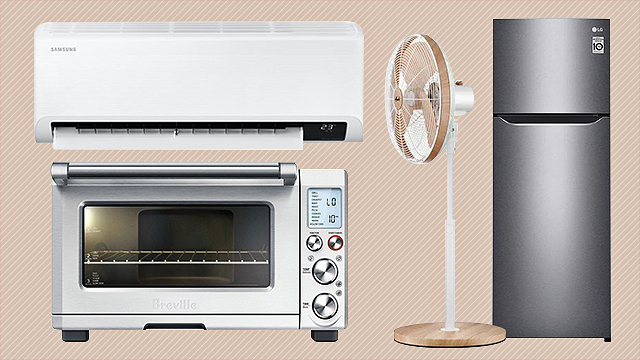 (SPOT.ph) So you're moving into your very own condo and you've already got all your essential furniture lined up and ready to arrange. Well, congratulations! We know it wasn't an easy process. And just in case you're still sorting out the choice of furniture you need for your home, we've got a handy guide to help you figure out what to buy first. Now, it's time for appliances. We're not necessarily suggesting that you need to strictly purchase all of your furniture before buying appliances. It's more likely that you'll need to plan out exactly what you're going to need right away, what can wait a few weeks, and what requires a few more months' worth of savings. 

ADVERTISEMENT - CONTINUE READING BELOW
To guide you on your journey of building and completing your brand-new condo, we list 10 essential appliances you should probably be buying first. Air fryers, espresso machines, and flat screen TVs can most likely wait—this list is all about function, practicality, and priority. Below, we'll be walking you through which home electronics ought to be on your shopping list right away, based on how immediately you're going to need them and how often you'll be using them. We also give you an idea of how much these basic appliances would likely cost you, so you can plan out your budget.
Also read:
The New-Condo Starter Pack: 10 Essential Furniture Pieces to Buy First
Moving into a new condo? These are the essential appliances you'll need to buy first:
Refrigerator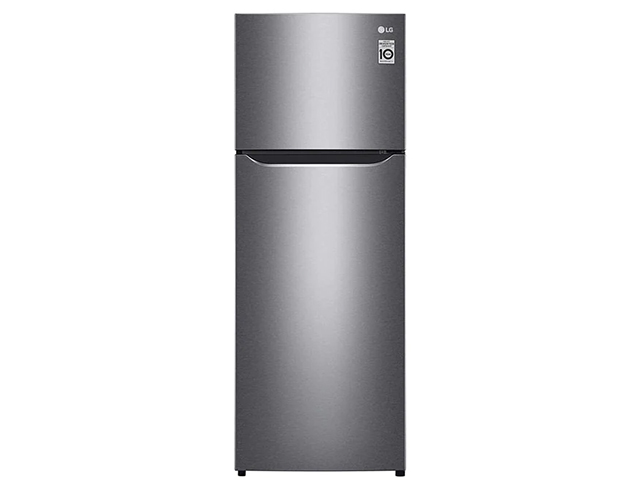 ADVERTISEMENT - CONTINUE READING BELOW
Recommended Videos
For as long as you don't have a functioning fridge, you can't store fresh food in your home. You'll need to purchase one as soon as you're ready to move in—after all, you can't live on food delivery forever. You don't need to go too big or too extravagant when choosing a fridge, especially if you don't have much space or are living alone. A basic two-door refrigerator would be just fine—we would recommend a two-door over a single-door, so you have dedicated space for items that need to be kept in the freezer. Added features like a water or ice dispenser are welcome, but an entry-level fridge somewhere in the P20,000 range would be all you really need. Keep your refrigerator clean and organized and it'll never let you down.
Electric Fan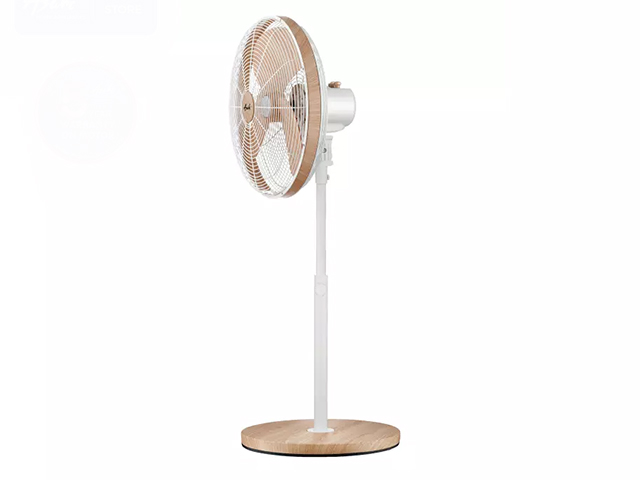 ADVERTISEMENT - CONTINUE READING BELOW
Any household in the Metro would quickly turn into a sauna without an electric fan, so you'll want to put one on your priority list. Consider yourself lucky if your new condo lets in a lot of breeze, but it's more likely that a small space inside a high-rise building will be prone to heat and stuffiness, especially as you continue to fill it with more and more furniture. Luckily, electric fans don't go for too much and are available pretty much everywhere. You can easily spend just a little over P1,000 on a basic blade fan—feel free to spend a little extra on a fancier or more #aesthetic fan if it fits your budget. Those splurge-worthy bladeless fans may be a safer purchase once you've got the rest of your furniture and appliances in order. Keep in mind, you'll likely be needing more than one fan if you've got various rooms in your place, so be sure to assess how many your space would require before buying!
ADVERTISEMENT - CONTINUE READING BELOW
Air Conditioner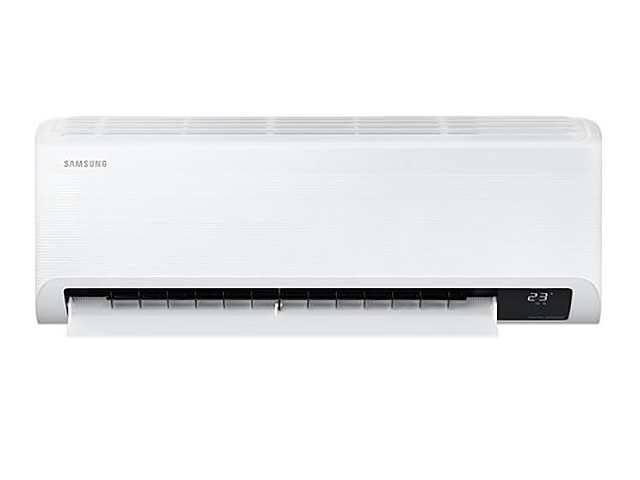 If you can survive condo living without an air-conditioning unit, then by all means you do you, but we're not ashamed to admit that most of us would suffer without one, especially in the summertime. If you're moving in during the colder time of the year, you might be able to delay the need for an air conditioner, but Metro Manila weather can be pretty unpredictable, so we wouldn't risk it. Just one air conditioner should be enough for basic condo units, but try to assess how many yours would need. If you have several rooms or often like to entertain guests in the common areas, you can consider purchasing two or more. A basic window-type air con with simple knob controls should be reliable enough, but you can go for a large, high-wall design if you have a little extra to spend. You'll want to invest in a split-type or inverter-type air conditioner, both of which work to increase the device's efficiency, extend its lifespan, and save energy (and consequently, money) in the long run.
ADVERTISEMENT - CONTINUE READING BELOW
Induction Cooker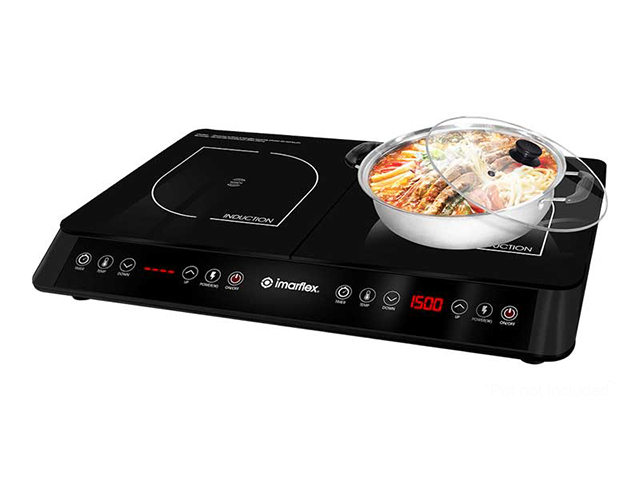 Choosing the right stove will largely depend on your personal preferences. A gas stove, for example, will typically be cheaper to maintain and can function even when the power goes out, but it also requires constant gas change (a process that may require assistance from your condo maintenance team) and is potentially less safe. We'd recommend an induction cooker entirely for its safer and more user-friendly design. You can easily find a space-friendly, fuss-free tabletop induction stove in the P5,000 range and we'd consider it a good starting point for your kitchen.
ADVERTISEMENT - CONTINUE READING BELOW
Oven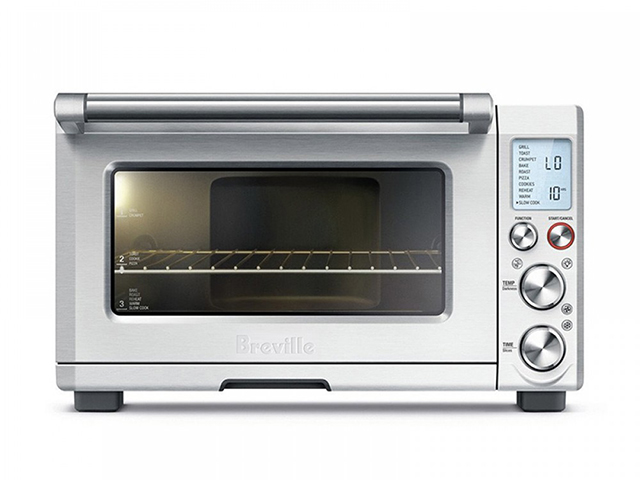 Ideally, you'd be able to buy a stove with its own built-in oven, but this option may not be for everyone. Those with less kitchen space (and a smaller budget) may find that purchasing a separate oven and stove would be more up their alley. Unlike a large oven, you can more easily store a standalone oven on a countertop or inside a kitchen cabinet. If you don't see yourself baking or using an oven at all, you can even stick to just an induction cooker. Although, we'd consider the oven a kitchen essential nonetheless and one that can quickly elevate your home-cooking game, especially if you're trying to eat healthier. Our overall conclusion would be to buy the one you see yourself using most often first. The other appliance can follow.
ADVERTISEMENT - CONTINUE READING BELOW
Microwave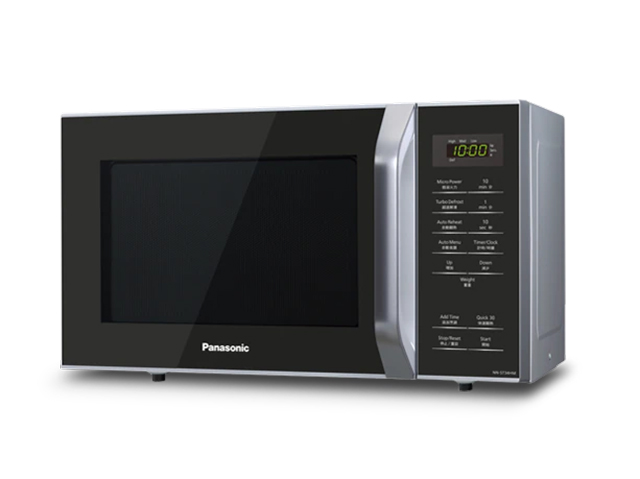 Just because you've got your own place, doesn't mean you need to whip up elaborate meals every single day. A microwave is a must-have for fast and easy meal prep and will be your best friend for midnight snacks or reheated leftovers. No need for anything too big or too fancy. If it's got a timer and some basic heating and defrosting settings, you should be good to go—there are many reliable options under the P10,000 mark.
ADVERTISEMENT - CONTINUE READING BELOW
Vacuum Cleaner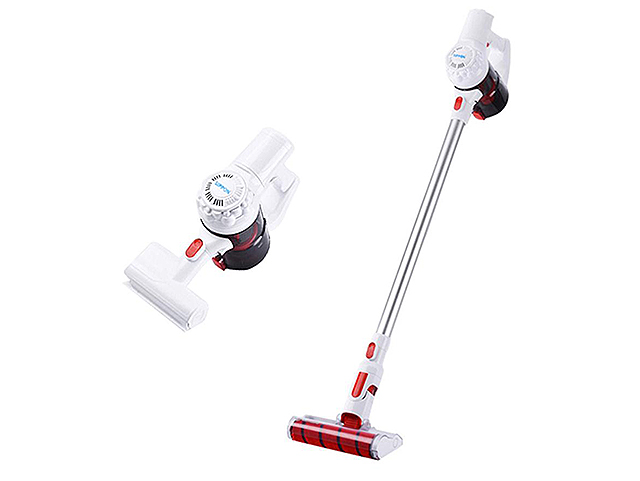 You'll definitely need to stock up on a wide variety of cleaning tools fit for every room in your new condo right away. Basics like brooms, sponges, and disinfecting liquids should be easy enough to buy, but a vacuum will also be a necessity. As you continue to fill your space with furniture, you'll be introducing more crevices and corners where dust and dirt can gather, so a vacuum will help you keep your place feeling fresh and get rid of that stuffy feeling that can sometimes manifest in smaller spaces. Go for a long and slim vacuum that lets you reach into tight spaces. Bonus points if you can find a vacuum that can be converted into a different size, depending on the surfaces you need to clean.
ADVERTISEMENT - CONTINUE READING BELOW
Washing Machine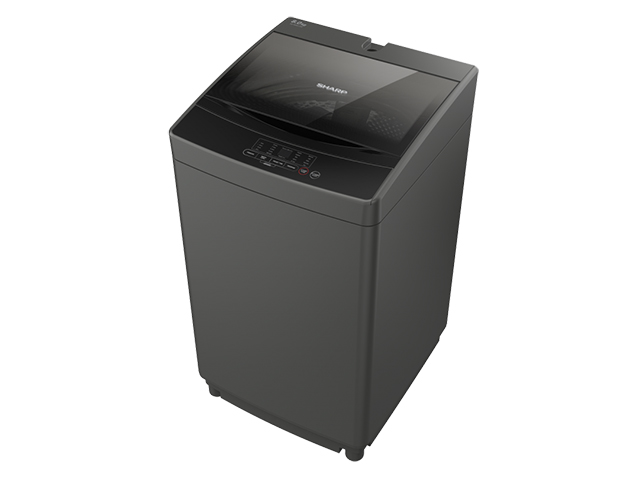 The cost of constant availing laundry services can very quickly pile up, so we'd recommend investing in your very own washing machine, especially if you don't have the time to hand-wash every piece of clothing you own. No matter the size of your household, you'll only ever need one, but try to find a size that works best for your lifestyle. Folks who are solo living can easily get by on just a compact washer that holds just a few kilograms. You can spend extra on a machine with a built-in dryer, but we'd actually argue that you likely won't need it very much. Dryers can be quite harsh on most clothes, so you'll be treating a majority of your wardrobe better if you just leave pieces to air dry the old-fashioned way.
ADVERTISEMENT - CONTINUE READING BELOW
Iron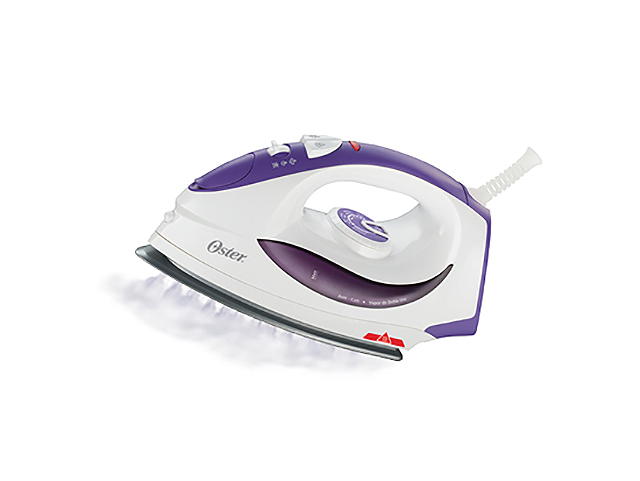 There's no use having clean, freshly laundered clothes if you're going to wear every piece wrinkled, so be sure to have an iron on hand. And yes, this purchase should include an ironing board. We recommend choosing a device with a built-in steam or spray function, so you won't have to keep an extra spray bottle in your laundry room or kitchen. Luckily, you can easily find a decent and functioning iron with a built-in spray for just a little over P1,000. If you want to make the process as convenient as possible, then you can set aside a little more cash and go for a steamer instead of a classic iron. It's faster, easier to use, and doesn't require a board. But hey, whatever works best for you is totally your decision.
ADVERTISEMENT - CONTINUE READING BELOW
Rice Cooker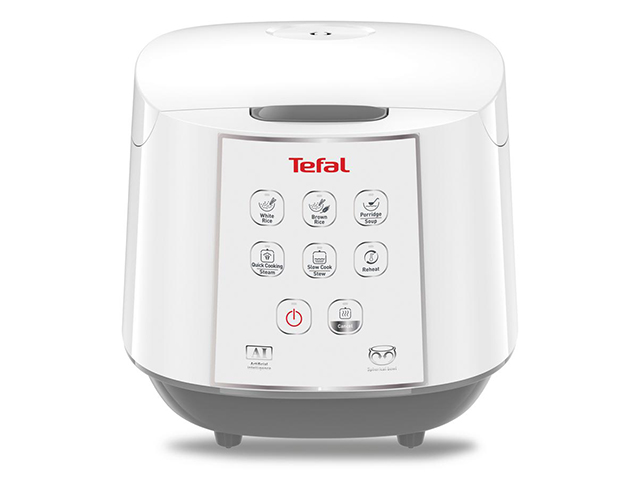 If you don't eat rice, then you probably won't need a rice cooker, but who in this country doesn't eat rice? The Filipinos' staple carb of choice is, for most of us, a daily part of our eating habits, so you'll want to buy an appliance for cooking rice right away. You can opt for a small device if you're living alone or with just one or two people. If you habitually make several types of rice or rice dishes (white rice, brown rice, porridge, quinoa, and the like), then you'll want to spend a little extra on a more versatile device that caters to your home-cooking needs. Otherwise, most basic rice cookers out there should work just fine.
ADVERTISEMENT - CONTINUE READING BELOW
Hey, Spotters! Check us out on Viber to join our Community and subscribe to our Chatbot.
Share this story with your friends!
---
Help us make Spot.ph better!
Take the short survey
Load More Stories