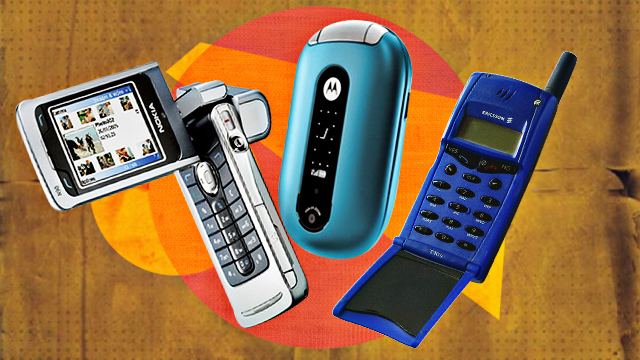 (SPOT.ph) We often pick up our phones without thinking about their shape. Whatever the brand, smartphones have retained the same shape for years. The slate, and its larger variant, the phablet, has become the standard form factor for phones. Since most phone users have gotten used to touchscreen phones, new phones with other form factors tend to stand out.
ADVERTISEMENT - CONTINUE READING BELOW
The recent launch of the Samsung Galaxy Z line, especially the Flip 3 5G have highlighted a different type of form factor, namely the flip, folding or clamshell type. This form factor for smartphones has now become a rarity, and is often reserved for premium devices since it requires advanced engineering and materials to integrate full touchscreens. Dialing a couple of decades back, flip phones or foldable phones reigned supreme; they were all much sought after not only because of their coolness factor, but for their practical pocket-friendly shape. Plus, there was also the satisfaction of closing the lid to end a call.
Also read:
The Most Exciting New Smartphones to Look Forward to Before 2021 Ends
We're going through the archives of mobile technology as we look at the most memorable flip and folding phones of yore:
Motorola StarTAC (1996)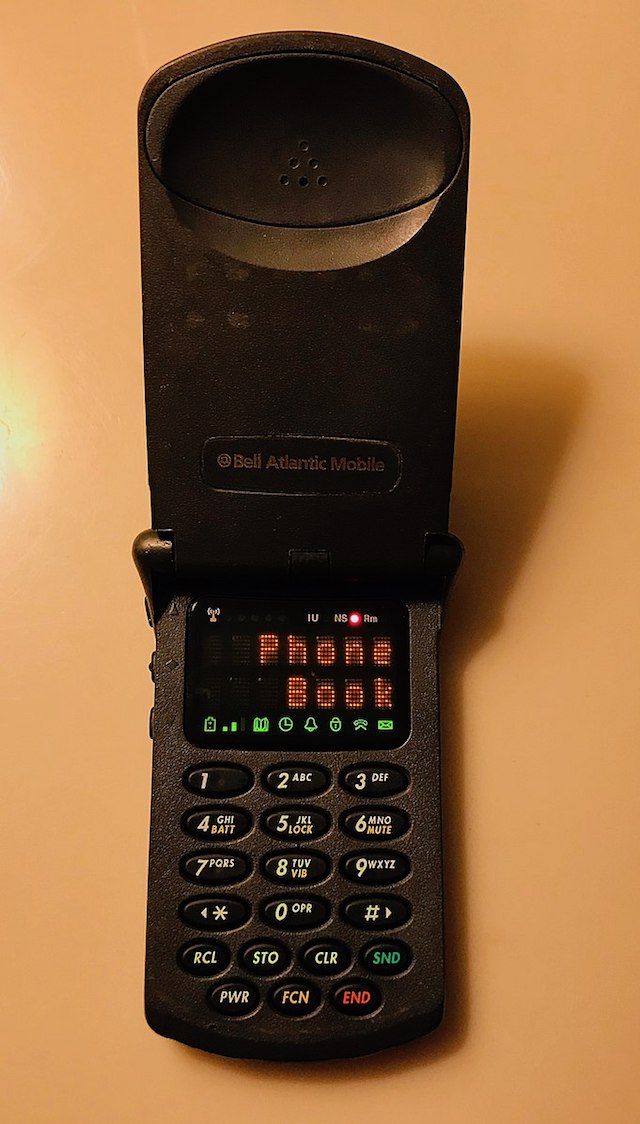 The Motorola StarTAC wasn't the first flip phone, but it was the first clamshell phone to gain worldwide recognition. The StarTAC's form factor was quite unique for its time and it became the template for other flip phones. It consisted of the main unit with the keypad and screen and the flip-up lid, which was the earpiece. The early StarTAC models such as the StarTAC 8500, which had a two-line LED display, were designed for analog networks but succeeding models such as the StarTAC 130 were made for GSM networks. Newer StarTAC models had accessories like an extended battery.
Ericsson T10s (1999)
Back when the Swedes still made phones, the Ericsson T10s was one of their most memorable and successful models. This compact mobile phone came in eye-catching colors that had names like Funky Purple, Mustang Yellow, and Shocking Pink. It had a three-line monochrome screen, alarm, calculator, and phonebook memory for 99 names. The fold-out flap can be flicked open with one hand when answering calls and functioned as the keypad cover when not in use. A more expensive model, the T28 came in a similar form factor but had a spring-loaded flap that flipped out at the touch of a button.
ADVERTISEMENT - CONTINUE READING BELOW
Sony Ericsson P800 (2002)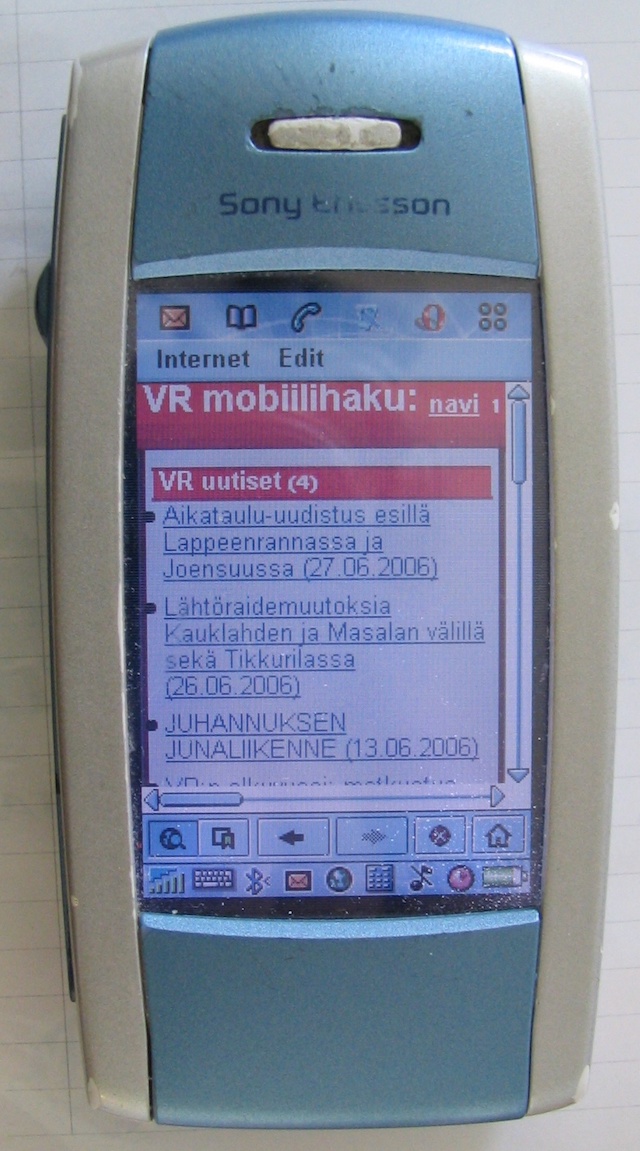 The chunky P800 pushed the limits of what a pocketable phone could be, but its added features made up for the heft. The P800 was a full-blown touchscreen smartphone with a UIQ software platform running on Symbian 7.0. The phone even had a 2.9-inch resistive touchscreen with 4K colors that you poked with a tiny stylus. What made the P800 unique was a detachable front flap with a physical keypad that gave the phone a dual form factor of a slate and flip phone. As a PDA (that's personal digital assistant, kids), the P800 had an organizer, browser, document reader, e-mail, and multimedia capability.
ADVERTISEMENT - CONTINUE READING BELOW
Nokia 7200 (2003)
In a sea of other flip phones, the Nokia 7200 immediately stood out because of its exterior. While other phones were either encased in metal or painted plastic, the 7200 had a tactile cloth-like covering that was also user removable. As Nokia's first flip phone, the 7200's chic looks may have appealed to the fashionable crowd, but it had the solid internals that Nokia is known for. It had a 1.5-inch TFT screen with 65k colors, an external monochrome screen on the lid, VGA camera, WAP browser, and MP4 player. 
Samsung SGH-P400 (2003)
With the release of the Galaxy Z Flip3 5G, you could say that Samsung is going back to its early phone designs. And one of those phones is the SGH-P400 which stood out among other flip phones. Besides flipping upward, the phone's screen can also rotate 180-degrees so it can be closed with the screen facing out. The camera unit can also rotate 180-degrees for taking either selfies or regular photos. Apart from that, it had standard phone features for its time like predictive text input, Nokia compatible ringtones, WAP browser, MMS messaging, and 1,000-entry phonebook.
ADVERTISEMENT - CONTINUE READING BELOW
Motorola Razr V3 (2004)
To say that everyone wanted to have a Razr V3 was an understatement. The Razr was one of the most desirable flip phones ever made because of its impossibly thin aluminum body that measured only 13.9mm when closed. At launch, a silver color was available, followed by black, and a hot pink color that came out a year later. Instead of the usual buttons, the Razr had an ultra-thin keypad which was etched from a single sheet of metal. While the phone was packed with a lot of tech such as dual-color displays, VGA camera, and Bluetooth, it caused quite a stir as a fashion and tech accessory. 
Nokia N90 (2005)
Nokia's N90 kicked off a line of premium multimedia-focused phones. The N90 had a flip form factor but with an added twist—literally. The screen flips up like a regular clamshell but it can also rotate at an angle when taking videos. At the back of the phone is a 2-megapixel camera with a Carl Zeiss lens. The camera unit could also rotate separately at the back of the phone. The phone was marketed as a movie-making device and came bundled with Nokia's Lifeblog software. At the time, its 2.1-inch main screen was one of the sharpest available at 259 ppi.
ADVERTISEMENT - CONTINUE READING BELOW
Motorola PEBL U6 (2005)
Fresh from the massive success of the Razr V3, Motorola had another stab at making a flip phone. This time around, the PEBL was quite the opposite of the Razr in terms of shape. The PEBL had a rounder and thicker shape that gave it better ergonomics than its wafer-thin sibling. The phone's exterior had a matte coating that was resistant to fingerprints and smudges. The phone had a one touch spring-loaded mechanism which flipped the lid up automatically. In terms of features, it had a 1.8-inch 264k color main screen with a vertical monochrome external screen on the lid for notification and voice dialing.
Hey, Spotters! Check us out on Viber to join our Community and subscribe to our Chatbot.
Share this story with your friends!
---
Help us make Spot.ph better!
Take the short survey
More Videos You Can Watch
Load More Stories