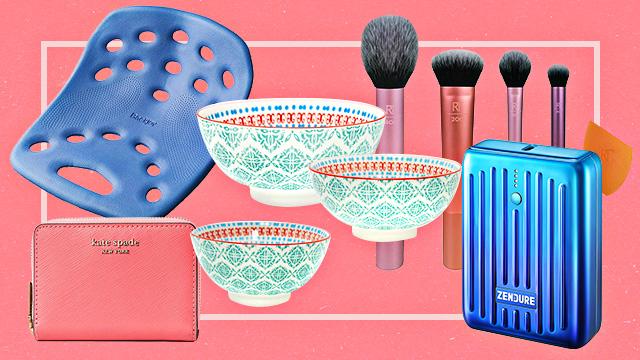 (SPOT.ph) 'Tis the season of gift-giving, but for those of you in loving relationships, it's also the season of dropping hints and fishing for gift ideas. In case you still don't know what to get that special someone in your life, we've got you covered. Below, we list 30 great gift ideas for your significant other—they're categorized by price range, so you can plan your purchases around your budget. Whether you're going strong in a long-term relationship, getting through the first year with a new bae, or just looking for a sweet gift for your crush, take your pick from our wide-ranging roundup. We've got a great mix of life essentials, splurge-worthy finds, handy gadgets, and more that you can purchase both online and in stores. You've still got a few weeks left to finish Christmas shopping and find the perfect present to satisfy your S.O., so better hurry before it's too late. May the odds be ever in your favor!
ADVERTISEMENT - CONTINUE READING BELOW
Also read:
The SPOT.ph Christmas Gift Guide: 30 Gift Ideas for Mom and Dad, Whatever Your Budget
15 Handmade Christmas Gifts Under P500 That Are Too Cute to Regift
Christmas-shopping for your S.O.? Here are some great gifts for partners you can shop right now:
Under P1,000
Tapo P100 Mini Smart Wi-Fi Socket (P450) from TP-Link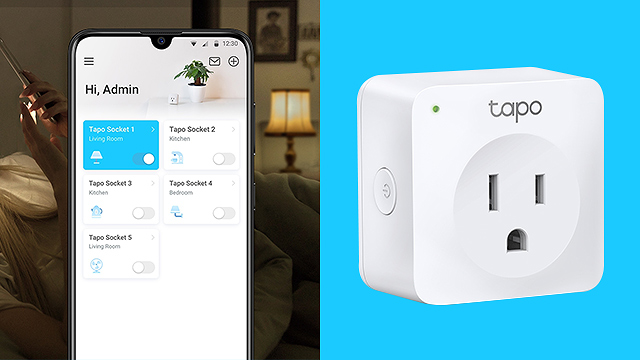 Picture this: You and bae are lying in bed cozy and ready to sleep when suddenly one of you realizes you left the lamp in the living room turned on. Now you're bickering over who's going to stand up and turn it off. Instead of being the bigger person, why not eliminate the problem altogether with this handy Smart Wi-Fi Socket from TP-Link? Once you've got the device all set up, you can control it using your phone. Its remote control feature lets you switch the smart plug on or off with just a tap on your phone screen—that means whatever appliance is plugged into the socket will turn on or off without you having to go near it. It also has a timer feature that lets you program the plug—and the device connected to it—to automatically turn off after a set amount of time.
ADVERTISEMENT - CONTINUE READING BELOW
Available on Lazada.
Lulu Personalized Journals (P520) from Ben and Bart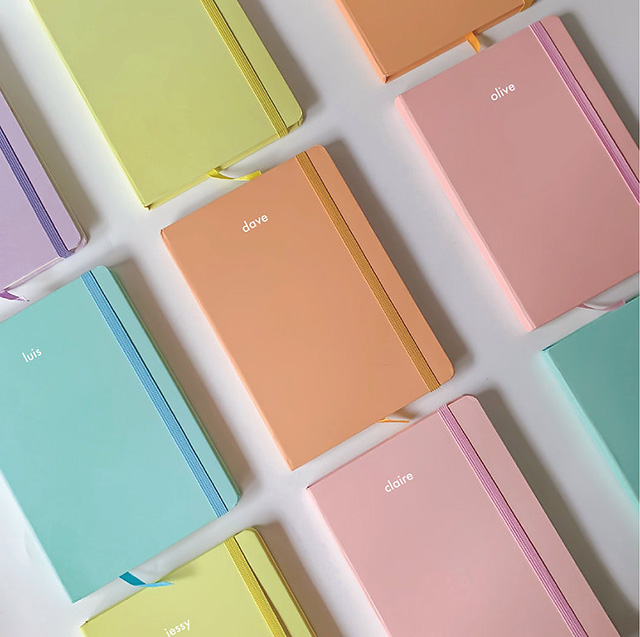 Who doesn't love personalized gifts? Show your S.O. that you picked out a present just for them with these adorable journals from Ben and Bart, which can be customized with your partner's name up front. The notebook comes in a variety of pretty pastel colors—perfect for stationery lovers!
ADVERTISEMENT - CONTINUE READING BELOW
Available online.
Gel Ink Pen Cap Type 9-Color Set (P500) from MUJI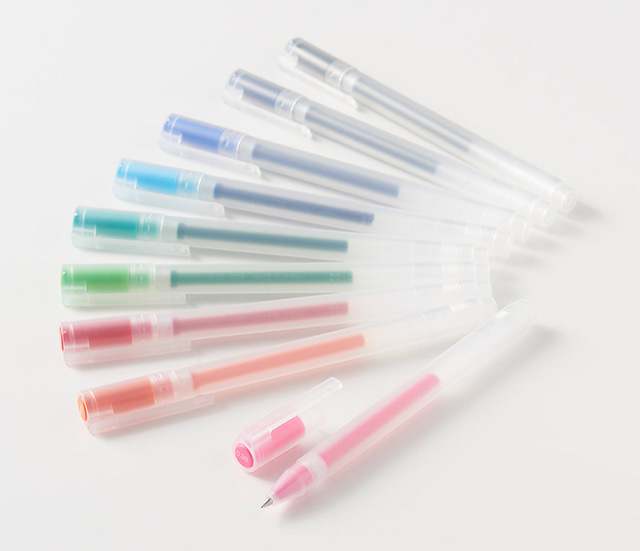 You know how your parents sometimes wax nostalgic about how they wrote each other love letters back in the day? While that's probably the stuff of Netflix rom-coms nowadays, it doesn't hurt to drop your S.O. a cheesy note or two from time to time—and a perfect set of pens to write those feelings with would be the perfect gift this Christmas. Just like how you and bae are a perfect match, MUJI pens are designed to be compatible with all their gel-ink refills. This makes it easier to switch between styles depending on your preferred color, body, ink, and thickness. You can get all colors in a handy set!
ADVERTISEMENT - CONTINUE READING BELOW
Available online; see a list of MUJI stores.
Politricks 2.0 Card Game (P699) from Gaming Library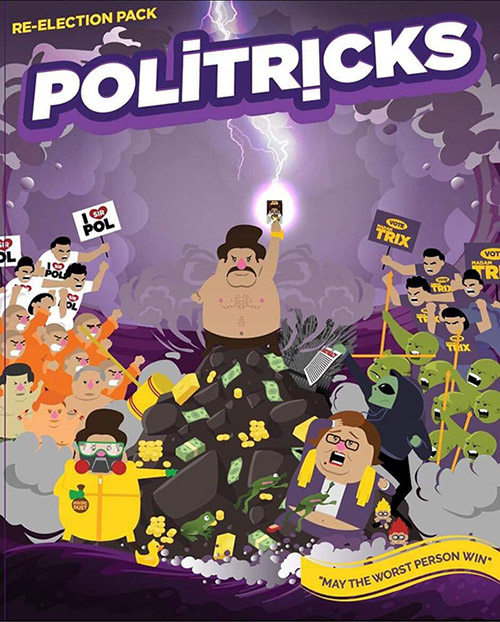 Sometimes the best gifts for your S.O. are those that you can experience with them—totally not a sneaky move to give them something you also like. Add a little spice into the season by giving your partner this unique card game that you can play together or with friends and family. Politricks 2.0 is a fun card game based on the crazy stereotypes, events, and personalities in Philippine politics. Packed with 104 deck cards, this game lets you "play like a dirty politician" and claw your way to the top by collecting the most votes and ultimately winning the election—probably not in a fair manner. Honestly, it's probably the only kind of politics that's welcome on the Christmas dinner table anyway.
ADVERTISEMENT - CONTINUE READING BELOW
Available online.
Metroware Ceramics (P34 to P209) from The Metro Store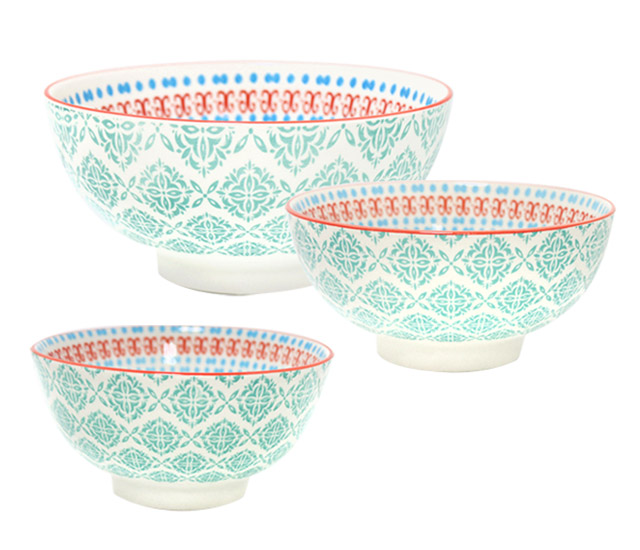 You know you and your S.O. are real adults when either one of you would appreciate stylish dinnerware as a Christmas gift. If you're looking for a set that won't break your budget, check out these chic ceramics from The Metro Store. They've got bowls and plates in a variety of sizes, each sporting a colorful design that's sure to make bae's dinner spread look extra IG-worthy. The pieces range from P34 to P209, so you can easily purchase a chic set without overspending!
ADVERTISEMENT - CONTINUE READING BELOW
Available online.
P1,001 to P2,000
D.V.L. Expandable Laptop Sleeve (P1,500) from Straightforward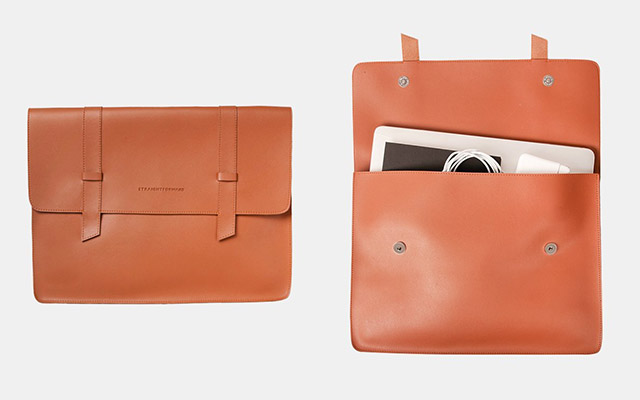 Laptop sleeves not only keep your gadget protected; they also let you tote around your device in a sleek, compact way when you're on the go. Bae would definitely appreciate the streamlined look of these versions by local brand Straightforward. They're made with their cruelty-free and durable Daily Vegan Leather, plus they come in five versatile colors (black, tan, chestnut, dusty brown, and taupe) to boot! The best part? You can get a buy-one-get-one deal on these sleeves for just P1,500—go ahead and pick up one each for you and your partner, or go for matchy-matchy colors if you're up for it.
ADVERTISEMENT - CONTINUE READING BELOW
Available online.
Capsule Cold Brew Carafe (P1,995) from Kinto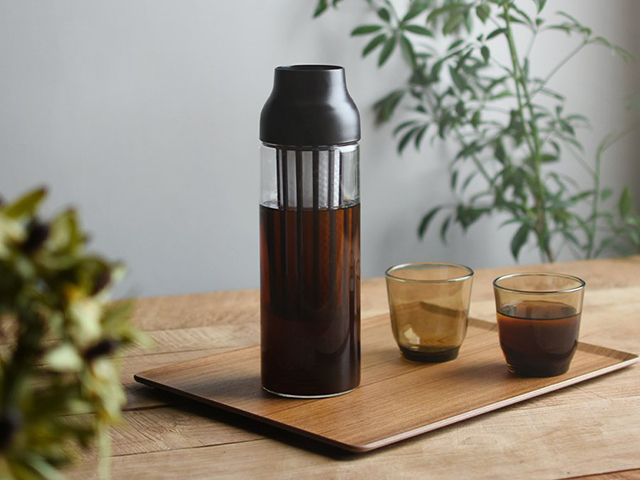 You and your other half looking to get more into home-brewing, but don't have space for a huge espresso machine? This Kinto carafe for cold brew coffee is just the thing. It's got a removable mesh insert that you can use to steep the coffee grounds, and you can just serve right from the carafe when you're ready to drink! You can also use it to make cold-brew ice tea if a cup of joe isn't your thing.
ADVERTISEMENT - CONTINUE READING BELOW
Available online.
Everyday Essentials Set (P1,200) from Real Techniques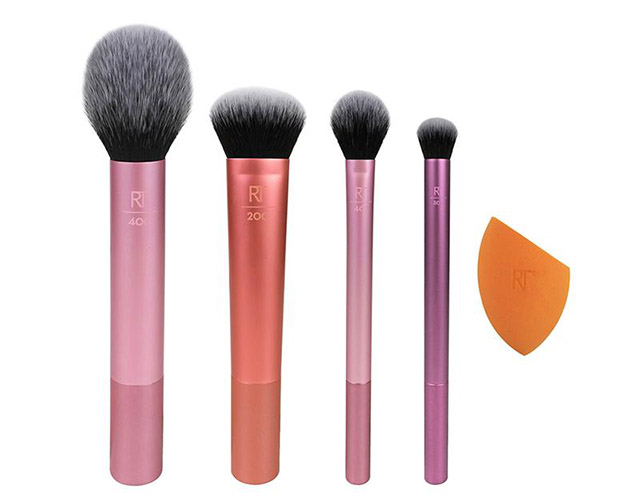 Whether your S.O. is just getting into makeup or is a real enthusiast looking to recreate their favorite beauty YouTuber's looks, this five-piece brush set by Real Techniques would definitely complement their collection. Each set's got the RT 400 Brush with tapered, soft and fluffy bristles for blending out powder; the Miracle Complexion Sponge for use with liquid and cream foundation; the RT 300 Deluxe Crease Brush with short and dense bristles so they can layer and blend cream and powder eyeshadows; the RT 402 Setting Brush with soft and fluffy bristles that are perfect for use with highlighters or setting powders; and the RT 200 Expert Face Brush with firm bristles so they can buff liquid or cream foundations evenly across their face.
ADVERTISEMENT - CONTINUE READING BELOW
Available on Shop SM and at Watsons.
Polishing Cloth (P1,190) from Apple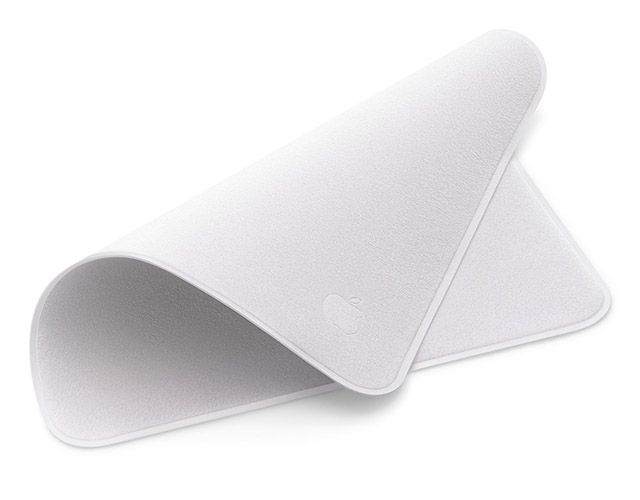 What better way to really make your special someone feel special than by gifting them a piece of cloth that hits the four-digit price mark? We know, we know, who gives their special someone cloth for Christmas? But this ain't just any old piece of fabric. Apple's Polishing Cloth is famous—or infamous—for its, shall we say, unsparing price tag; but to the brand's credit, this is also famed for its gentle yet effective cleaning power that works on any Apple display or gadget with nano-texture glass. Heck, it's even earned the praise of popular Apple review website 9 to 5 Mac, who called it the "new gold standard for device cleaning."
ADVERTISEMENT - CONTINUE READING BELOW
Available online and at authorized Apple retailers.
1,000-Piece Puzzles (P1,490 each) from Jigsaw Juan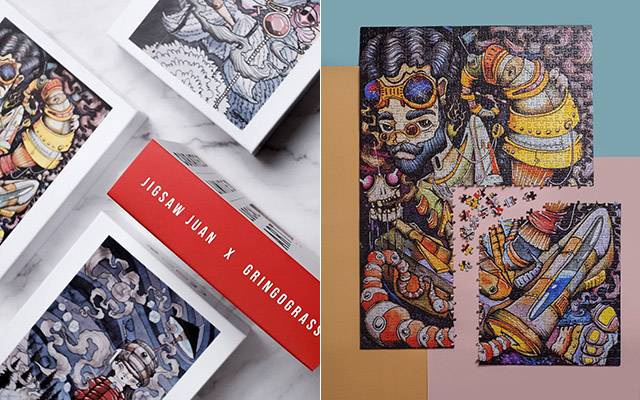 Give your S.O. the gift of a challenge with these puzzles by Jigsaw Juan, a brand that makes these classic tiling puzzle games using Filipino fine art. They only make one single run per design, so you're guaranteed that your set is rare and limited! Jigsaw Juan recently released their first collection, featuring visually striking works by Bacolod artist Gringo Benedicto (a.k.a. Gringograss); plus, your purchases can go a long way in helping support the local art community.
ADVERTISEMENT - CONTINUE READING BELOW
Available online.
P2,001 to P3,000
Luminous Collection Duvet Cover Set (P2,199/double, P2,499/queen, P2,999/king) from Home de Luxe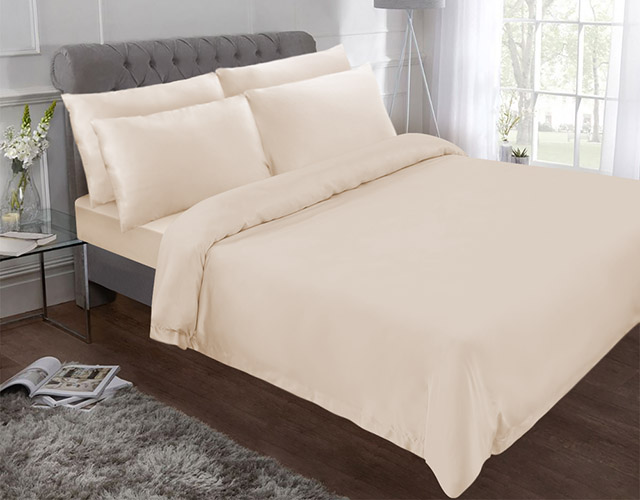 If you and your partner live together, think of this as a gift to yourself, too. Home de Luxe's four-in-one duvet cover set includes one fitted sheet, two pillow cases, and one duvet cover, giving you lots of bang for your buck. Good luck waking up on Monday morning if you got these soft silky covers just inviting you to push the snooze button. 
ADVERTISEMENT - CONTINUE READING BELOW
Available online.
Large Duffel Bag (P2,500) from Adidas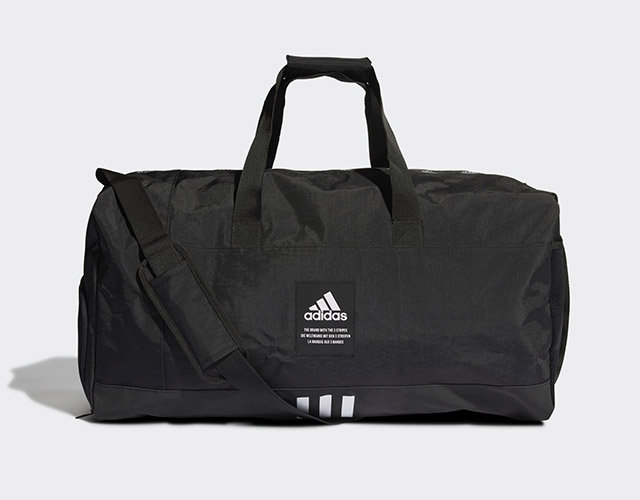 Thanks to its large size, this Adidas duffel bag can fit both your and your S.O. 's gear for the gym or even for out of town. There's even a zip compartment to keep wet clothes or shoes separate; and a side mesh slip-in pocket for quick storage. It also has a detachable padded shoulder strap, making the bag easier to lug around. Some parts are made from recycled content, too, including textile scraps generated from production.
ADVERTISEMENT - CONTINUE READING BELOW
Available online and at Adidas stores.
XB13 Extra Bass Portable Wireless Speaker (P2,999) from Sony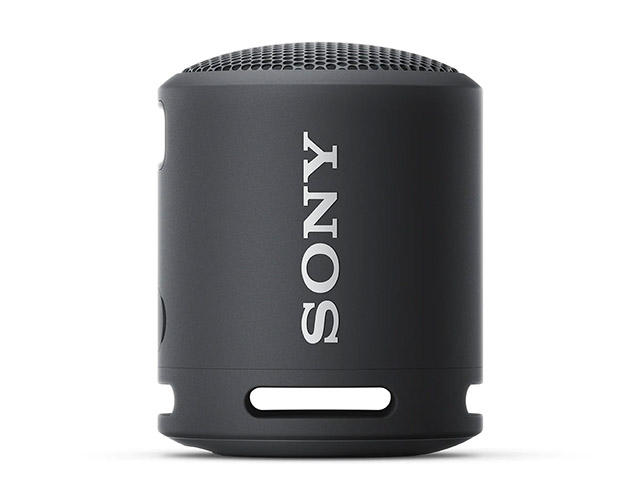 The XB13 Portable Wireless Speaker from Sony would be right up the alley of your music-loving partner. It may be small, but it's a full-range speaker that boosts thumping bass sounds, making it the perfect companion when listening to music by the beach or when out camping. It also has a multi-way strap, which makes it easy to wrap around the wrist, hang on a chair, or clip onto a bag. This wireless speaker is available in coral pink, lemon yellow, light blue, and black.
ADVERTISEMENT - CONTINUE READING BELOW
Available online; see a lis of Sony retailers.
10L Mini Refrigerator (P2,700) from Gemini Store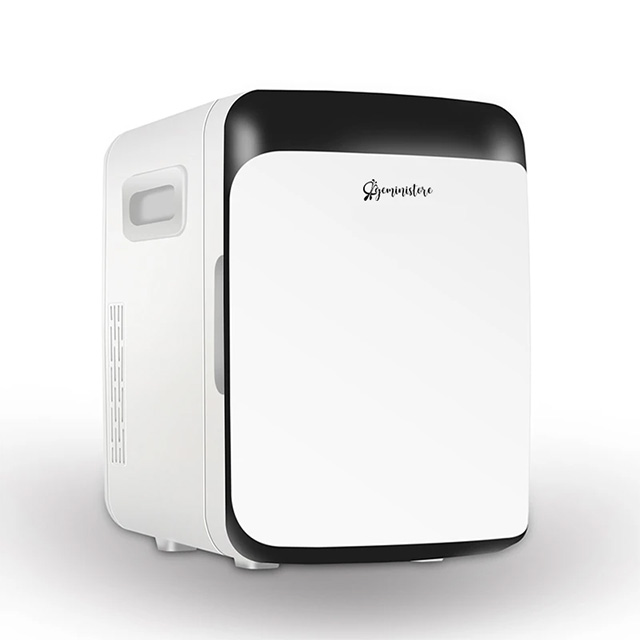 Does your partner love cold drinks before bed? This mini refrigerator from Gemini Store is so compact, it can be placed on the side table. It can even go inside the car, in case your S.O.'s always on the go. Aside from cooling canned drinks and chocolate bars, it can also turn into a warmer for heating meals with just a flick of a switch.
ADVERTISEMENT - CONTINUE READING BELOW
Available online.
Oslo Time Digital Clock (P2,990) from Lexon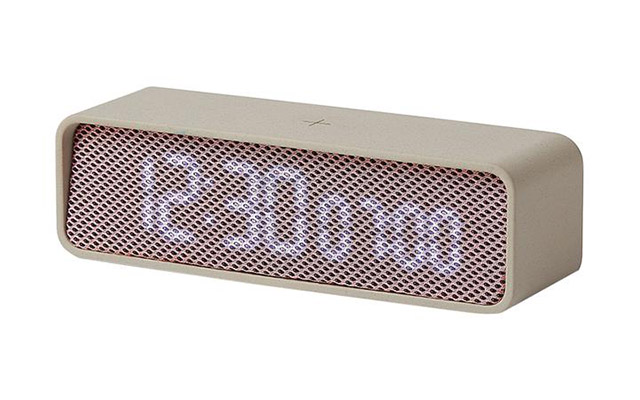 The sound of an alarm clock, especially after a long holiday, can be very annoying. But this digital clock from Lexon lets your S.O.—and you if you're snoozing right next to them—wake up to one of six natural sounds, like a rooster crowing or birds chirping. Its minimalist, Scandinavian-style easily matches any interior style.
ADVERTISEMENT - CONTINUE READING BELOW
Available on the Rustan's website.
P3,001 to P4,000
Opal Set (P3,098) from Penny Pairs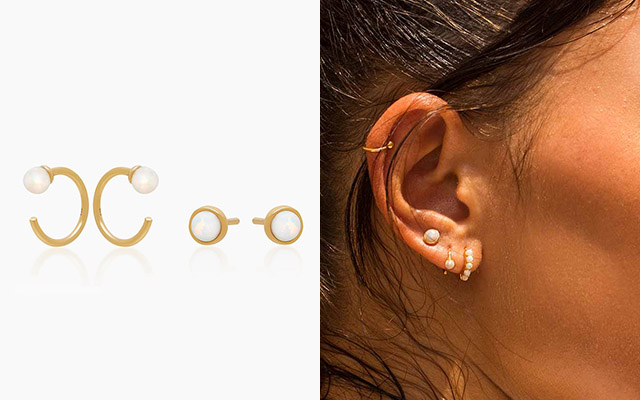 Nothing screams "I'm a well put-together person" like an elegantly styled set of earrings. Will your S.O. suddenly become a new person when they put on dainty studs or stylish hoops? Probably not, but boy, will they look like they have their shit together. And this Opal set from Penny Pairs, which includes two pairs of studs, namely the Helena and Arya, may help them achieve just that. These earrings are made with lab-grown opal stones, recycled sterling silver, and have 18K gold plating. What you get is two classic yet luxurious styles that would work with any outfit whether casual or formal. And hey, even if these earrings don't fill the void in their heart, that's what you're there for anyways.
ADVERTISEMENT - CONTINUE READING BELOW
Available online.
SuperMini Powerbank (P3,490) from Zendure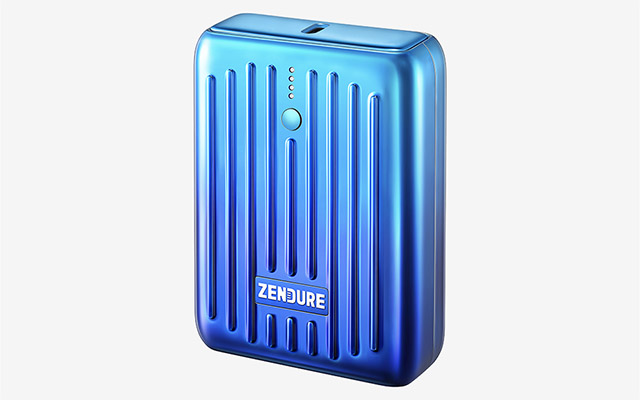 The smaller, the better. Yup, we're talking about power banks here—specifically, this credit card-sized device from Zendure. At just 79 mm in height, it can carry enough juice to power up a MacBook Pro at full speed and can even charge two devices simultaneously. Plus, the device itself can reach full-charge in just three hours. Choose from a futuristic dark blue, sleek silver, or a tough-looking black. Whichever you get, we're sure your S.O. will appreciate how big of a punch this tiny package packs.
ADVERTISEMENT - CONTINUE READING BELOW
Available on Digital Walker's website.
Handheld Compact Garment Iron Steamer (P3,599) from Philips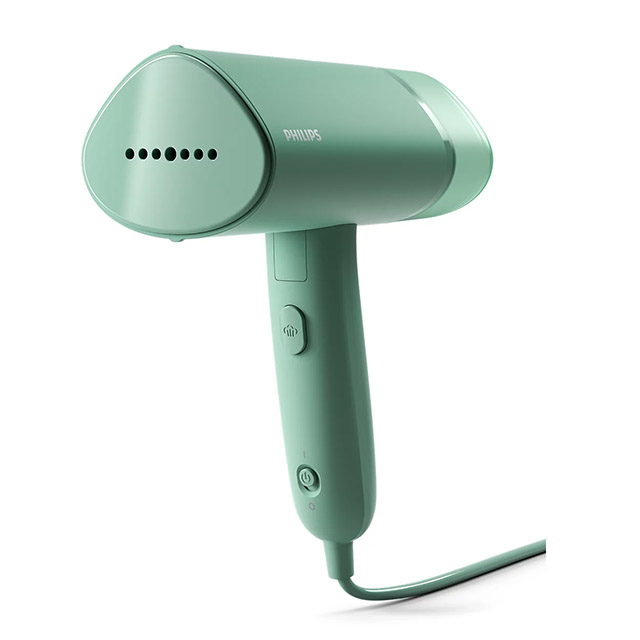 Efficiency, efficiency, efficiency. If your beloved is all about getting the most done with the littlest effort possible, then they're sure to appreciate this nifty steamer—yes, a fancy plantsa (We're calling a spade a spade apple here). Besides, if you're at that stage in your relationship where #adulting gifts already feel natural, then we're envious. Half-meant jokes aside, this handy Philips device is compact enough to carry around and much quicker and easier to use than your usual iron—you won't even need an ironing board to use it. Think of it as the perfect weapon come your future wedding. Wink, wink. 
ADVERTISEMENT - CONTINUE READING BELOW
Available online.
Posture Plus (P3,290) from BackJoy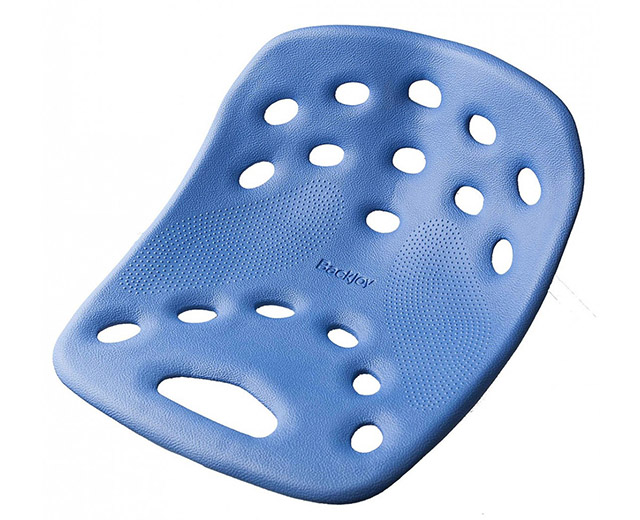 Sick of hearing your S.O. complain about back pain from WFH? We're kidding, we know you only want what's best for them—and your ears. Hit two birds with one stone via this contraption from BackJoy. Think of the Posture Plus as a comfy seat cushion that helps you with your posture. The patented design works by tilting your hips upright, causing your spine to "float" in a position that's better for your back. Plus, it's small enough for your sweetheart to carry around and plop down on most seats—say a car, for example—when they finally manage to escape their WFH or office stations.
ADVERTISEMENT - CONTINUE READING BELOW
Available online.
Originals Bear Charlie Crewneck (P3,698) from GUESS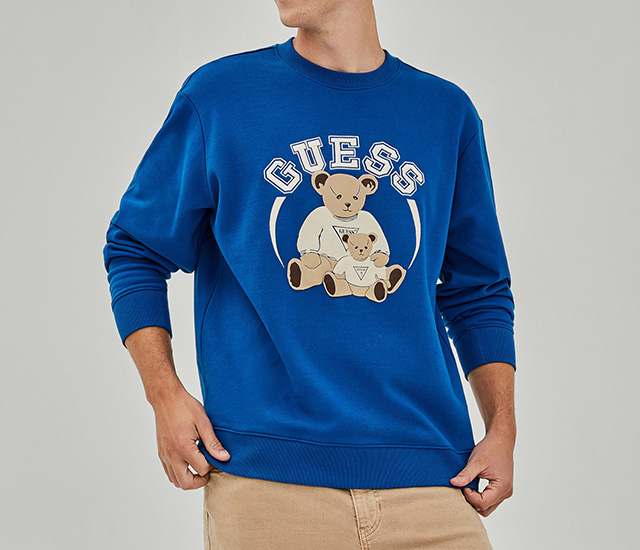 If your BF or GF loves stealing your sweaters and hoodies, why not just get them one of their own? Or at least a piece you two can share. We'd recommend this adorable crewneck from the GUESS Originals Fall Bear Collection. Your better half will love bundling up in the cozy fabric and cutesy design!
ADVERTISEMENT - CONTINUE READING BELOW
Available online; see a list of Guess stores.
P4,001 to P5,000
Kica Muscle Relaxing Massage Gun (P4,995) from Feiyutech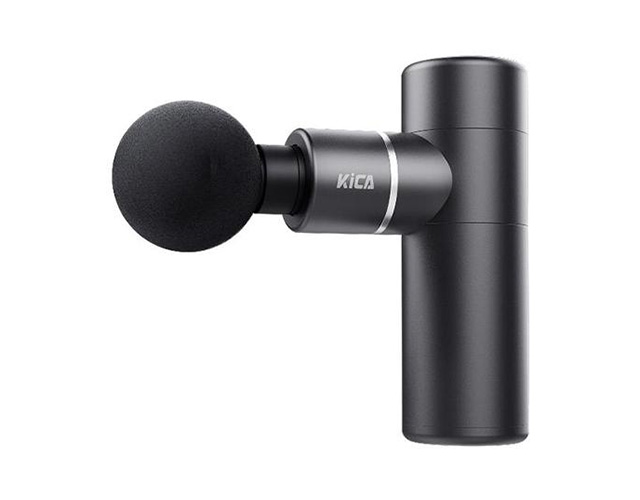 Booking an all-expense paid spa day has long been a classic, no-fail gift for an S.O., but in case yours is still uncomfortable heading out for a massage, this massage gun from Feiyutech could be just what they need—and after how much you've stressed them out this year, they deserve it. The handheld device can relieve their sore and tired body thanks to high-frequency vibrations that allow the muscles to be stretched, mimicking the effects of a deep, relaxing massage.
ADVERTISEMENT - CONTINUE READING BELOW
Available on the Rustan's website.
Flintan Office Chair With Armests (P4,690) from IKEA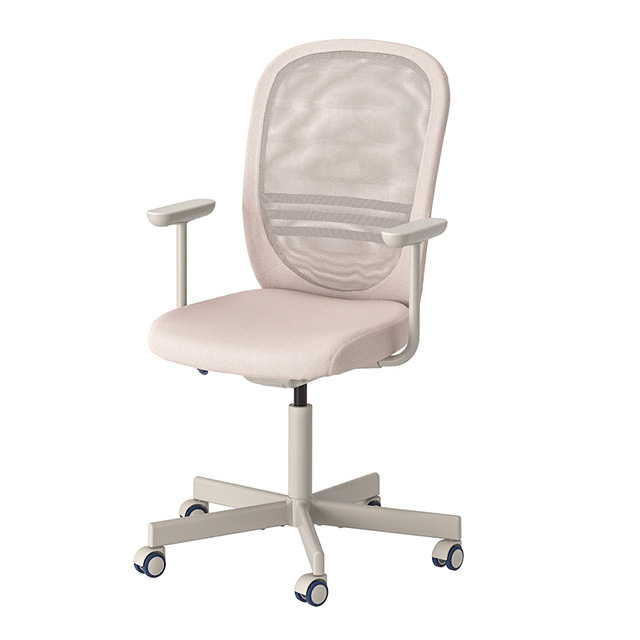 Speaking of sore muscles, perhaps bae is only feeling strain on their body because their home-office chair just isn't providing the right kind of support. Switch out their old seat for this comfy and stylish office chair from IKEA. It sports a cushioned seat, a curved, mesh backrest, and armrests for maximum support even on long work days. You can get it in black and beige, depending on what would best match your partner's office interiors.
ADVERTISEMENT - CONTINUE READING BELOW
Available on IKEA's website.
Classic White/Gold Candle Warmer (P4,250) from Lit Lifestyle PH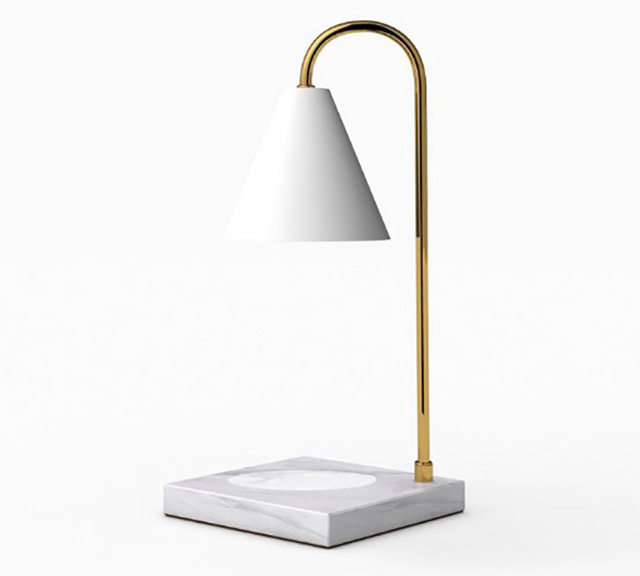 If your better half is a dedicated candle collector, then this chic candle warmer from Lit Lifestyle PH would be right up their alley. Instead of burning the wick, the device works by using a bulb to heat up the wax, causing the candle to emit its scent without the need for a flame and letting it melt evenly each time. Plus, no smoke means the fragrance will come through cleaner and stronger. The warmer even has an auto-shutdown feature to save power, keep your nightly rituals safe, and conserve the wax of your candles.
ADVERTISEMENT - CONTINUE READING BELOW
Available online.
Mechanical Gaming Keyboard (P4,995) from HyperX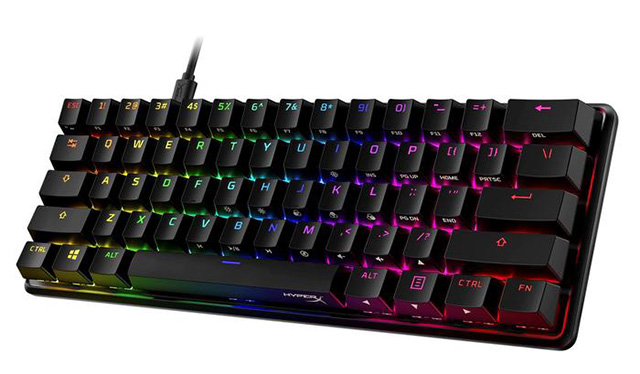 Whether your partner is a hardcore gamer or just someone who likes sprucing up their home office, this cool mechanical keyboard from HyperX would be a great addition to their desk setup. The ultra-compact device would easily fit on any tabletop. It's got all the essentials you'd want on a mechanical keyboard: colorful LED lights, customizable keys, and yup, that satisfying clicking sound that comes with each letter you type. It features a durable aluminum body as well as an ergonomic build that promises balanced speed and performance when typing.
ADVERTISEMENT - CONTINUE READING BELOW
Available at DataBlitz.
Anti-Dust Mites Remover (P4,450) from Deerma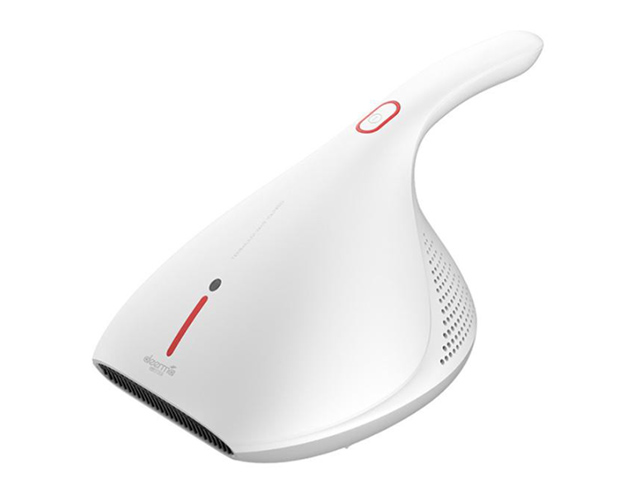 It's likely that your S.O. already has a vacuum cleaner of their own, but if they're a total neat freak—think Monica Geller from Friends—then we bet they'd be more than happy to receive this Anti-Dust Mites Remover from Deerma. It's made especially for cleaning fabric surfaces like mattresses, couches, and bed sheets. Aside from dislodging dust deep inside the fabric, it has a warm air outlet designed to remove dampness and drive away mites to make linens feel good as new. It also has a built-in UV light to kill bacteria for deep and thorough cleaning.
ADVERTISEMENT - CONTINUE READING BELOW
Available on Lazada.
P5,001 and above
Tune 760C Wireless Over-Ear Headphones (P7,299) from JBL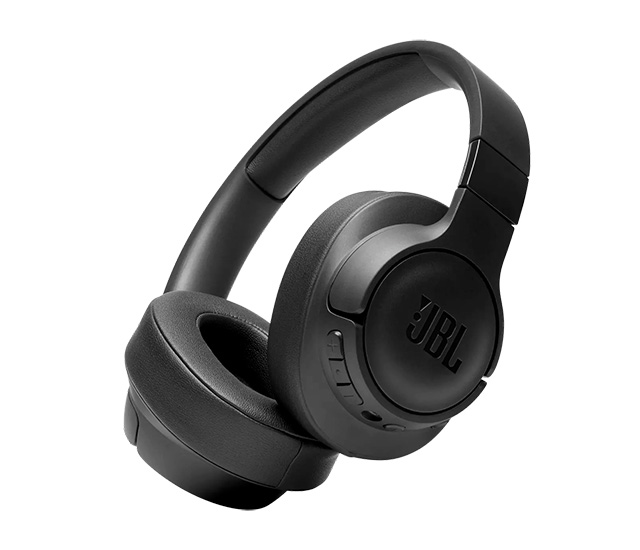 Much as you and your significant other love spending time with each other, we wouldn't be surprised if they needed time to themselves once in a while—which can prove to be a challenge if you two are cohabitating. Separate rooms and clearly communicated boundaries are always good ways to overcome the issue, but you can also get them these over-ear headphones from JBL. They feature active-noise cancellation, so your partner can listen to music in peace and more importantly, tune you out—only when they need to, of course.
ADVERTISEMENT - CONTINUE READING BELOW
Available online; see a list of JBL retailers.
Mini-Clean UV-C Vacuum Robot (P8,990) from Momax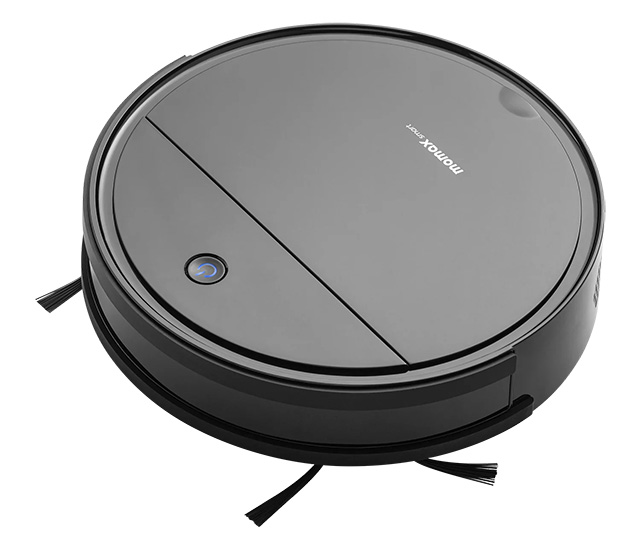 Bless your BF or GF with the gift of no longer having to suffer every time they need to clean the house—this Momax robot vacuum can do all the work for them instead. It's built to move through your entire floor space with no assistance to get rid of dust and debris in a flash—the device can analyze your environment and be customized to your home's layout, so it vacuums every inch of your floor each time. Its compact size allows it to reach even narrow corners and crannies in your home.
ADVERTISEMENT - CONTINUE READING BELOW
Available on Digital Walker's website.
Spencer Zip Card Holder (P5,650) from Kate Spade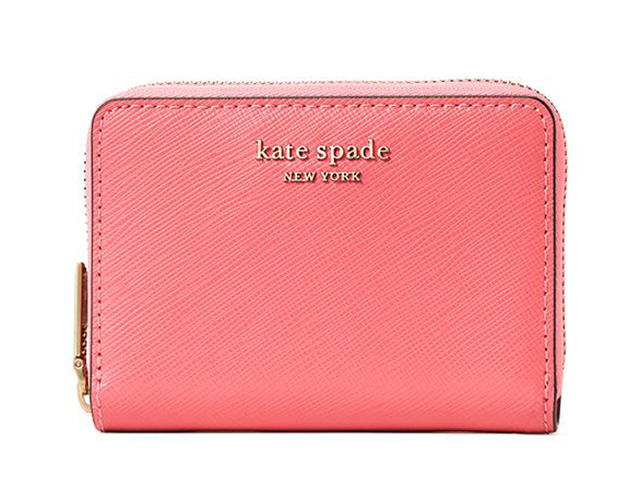 People often dream of receiving designer bags as presents, but before you freak out, we get that you may not have that kind of money to spend this Christmas, so why not opt for a cute little wallet instead? This itty-bitty card case from Kate Spade would make your S.O. swoon, trust us. It's tiny enough to fit into any purse or handbag, but still has all the necessary compartments for cards, bills, and coins. And who wouldn't love that pretty pink leather finish?
ADVERTISEMENT - CONTINUE READING BELOW
Available on Trunc.
Crosstown Money Clip (P8,950) from Hugo Boss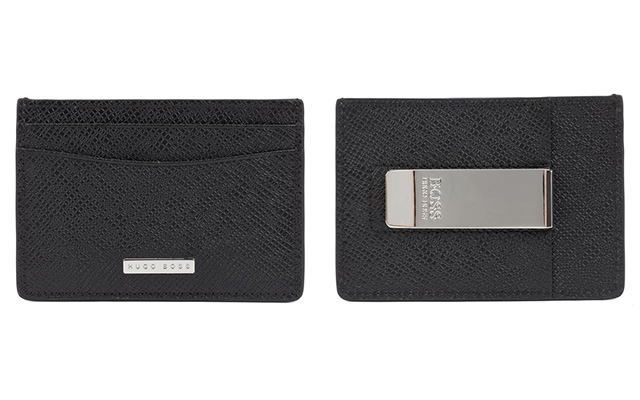 Don't worry, we didn't forget your partner who prefers more functional leather goods. Go for this Hugo Boss card holder if you've got an ultra-practical significant other—you can't go wrong with a classic black piece. It's got compartments for some essential cards and IDs as well as a metal money clip for loose bills, receipts, and the like.
ADVERTISEMENT - CONTINUE READING BELOW
Available on Trunc and the Rustan's website.
Holiday Bundle No. 2 (P5,890) from Yardstick Coffee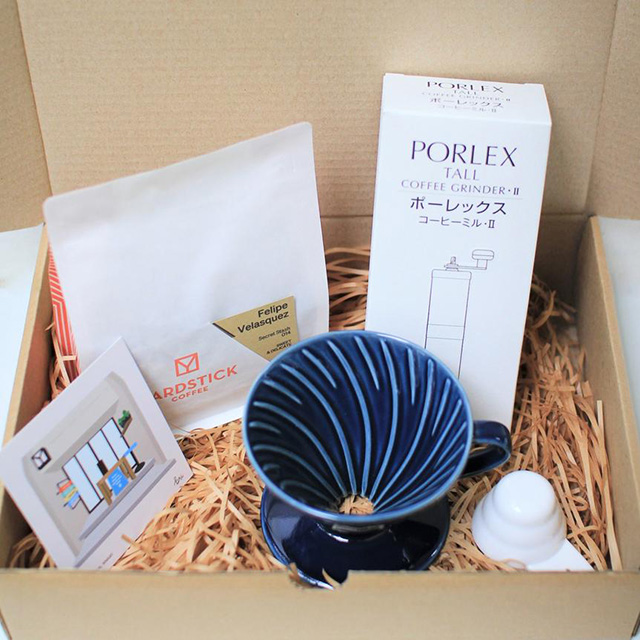 Not sure what to get that caffeine-obsessed special someone? This holiday bundle from cult-fave café Yardstick has all the essentials any home brewer would need for topnotch drip coffee. Inside, you'll find a Hario V60 dripper, a Porlex coffee grinder, and a 250-gram bag of coffee beans. Your partner can already start using it the morning after!
ADVERTISEMENT - CONTINUE READING BELOW
Available online.
Hey, Spotters! Check us out on Viber to

Your guide to thriving in
this strange new world.
Share this story with your friends!
---
Help us make Spot.ph better!
Take the short survey
More Videos You Can Watch
Load More Stories