The SPOT.ph Mother's Day Gift Guide: 25 Gift Ideas for Mom, Whatever Your Budget
Spoil Mom on her special day.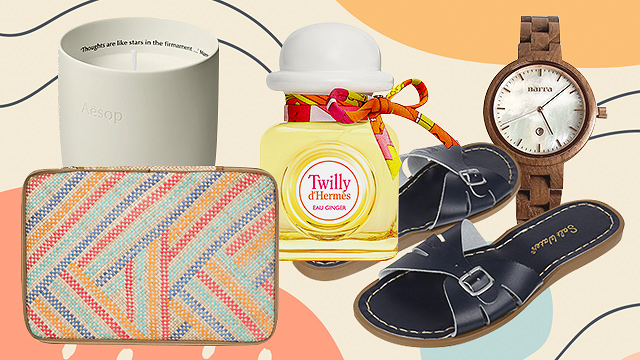 (SPOT.ph) In case you need the reminder: Mother's Day 2022 is on May 8. Yes, you should start panicking if you haven't purchased a bouquet or a gift yet. For beautiful blooms, we've got a list of flower shops in Manila that can deliver straight to your (or your mom's) doorstep. But for presents, keep reading. Below, we list 25 gift ideas perfect for Mom on her special day. We found a variety of items—home essentials, beauty products, jewelry, and more—fit for any budget, even those who have less than a grand to spend.

ADVERTISEMENT - CONTINUE READING BELOW
Mother's Day is right around the corner! Here are some great gifts for Mom, depending on your budget:
P1,000 and Under
Paradiso Earrings (P995) from Sunspell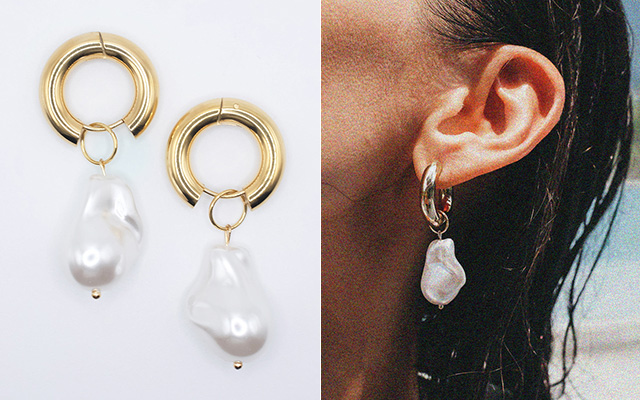 They say diamonds are a girl's best friend—but some of us don't have that kind of disposable income. So, if you're shopping for jewelry for Mom, opt for these acrylic imitation pearl earrings from local brand Sunspell instead. Dangling on chunky, 18K gold-coated hoops, these irregularly shaped pearls are equal parts elegant and rustic. Your birth giver can wear them to accessorize both fancy outfits and casual looks—we wouldn't be surprised if she reached for them constantly. Plus, according to the brand's website, they're water- and sweat-proof, so Mom can use them at the beach or by the pool with no fuss.
ADVERTISEMENT - CONTINUE READING BELOW
Available online.
Pulse Energy Face Massager (P645) from Skin Revolution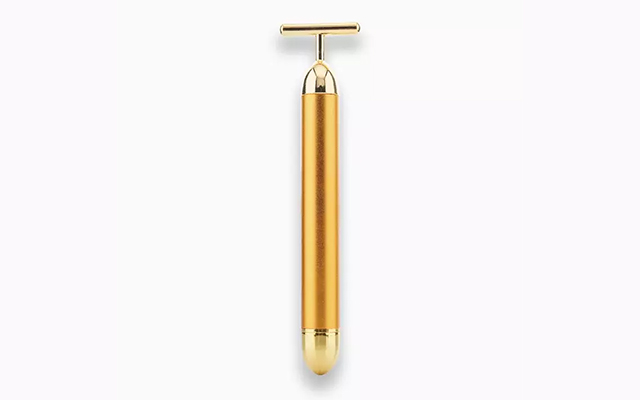 Your skincare-obsessed mother—the type who splurges on beauty products and facials—would totally appreciate this facial massager from Skin Revolution. It uses vibration to aid in lymphatic drainage (gentle massaging that encourages the movement of lymph fluids) and relax the facial muscles. The pulsation promises to promote blood circulation, improve skin elasticity, and reduce puffiness for a fresher and more radiant appearance.
ADVERTISEMENT - CONTINUE READING BELOW
Available on BeautyMNL.
Also read:
10 Skincare Gadgets for a Legit Facial Experience at Home
Hand-Painted Acacia Chopping Board (P449.75) from Kultura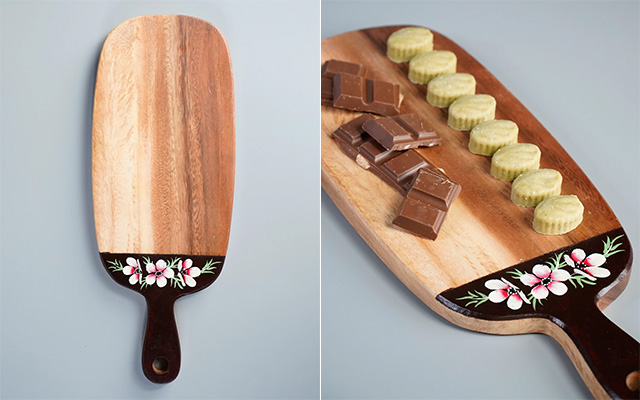 This oh-so-pretty chopping board from Kultura is perfect for the mothers who love to play hostess at home and set up lavish tablescapes for guests and fellow titas. With a curved wooden base and a hand-painted floral motif, the board makes for a great-looking table presentation. Mom can use it to assemble small cheese boards, pastry boards, and more.
ADVERTISEMENT - CONTINUE READING BELOW
Available online; see a list of Kultura stores.
Pastel Bouquet Notepad (P355) from Bloop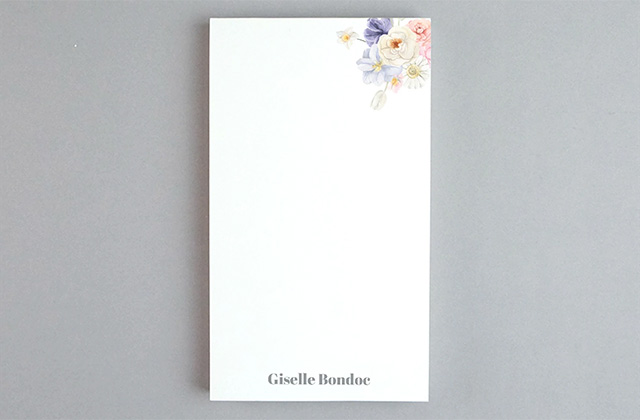 For the moms who love jotting down notes, reminders, or even thank-you cards, this personalized notepad from Bloop would be a desktop mainstay. You can get your mother's name along with a cute design—in this case, a floral motif—printed right onto the 50-sheet pad. And if florals aren't your mom's thing, Bloop's got plenty of available designs and templates that go for as low as P355.
ADVERTISEMENT - CONTINUE READING BELOW
Available online.
Bamboo Glass Dish Set (P1,000) from Frankie & Friends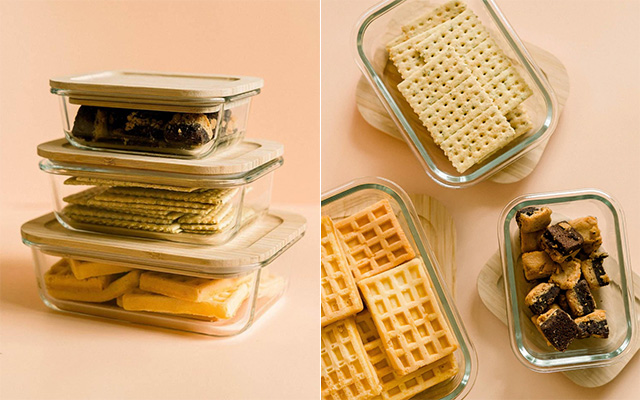 It's high time you finally replaced some of the many, many food containers of your mother's that you've lost over the years—you know how infuriated she was every time that happened. Restock mom's food-container stash with this dish set from Frankie & Friends. It includes three glass containers in varying sizes, each with a bamboo lid. Mom will love them for packed snacks, leftovers, and refrigerator organization.
ADVERTISEMENT - CONTINUE READING BELOW
Available online.
P1,001 to P2,000
Sleepy Body Lotion (P1,125/225 g) from Lush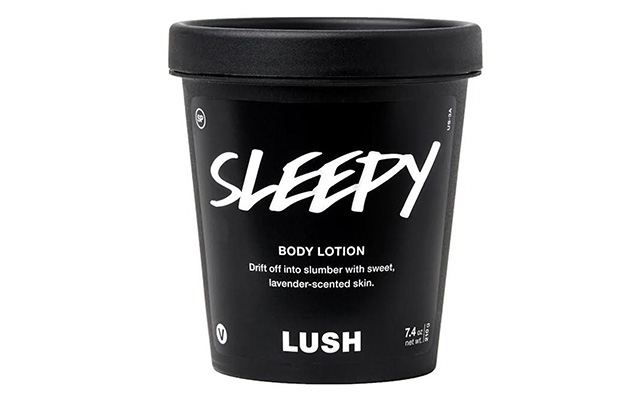 A textbook example of "an oldie but a goodie," Lush's cult-favorite Sleepy lotion still makes a great gift for your mother—or pretty much anyone who constantly gets secondhand stress from your antics and dilemmas. The rich but soothing scent made up of lavender flower, oatmeal, and tonka absolute has long been renowned for its calming effects—just a quick whiff is enough to make you yawn. Once applied to the skin—ideally before bed and with comfy pajamas on—Mom will instantly feel more relaxed.
ADVERTISEMENT - CONTINUE READING BELOW
Available online; see a list of Lush stores.
Ladies' Water Repellent Comfort Slip-On Sneakers (P1,450) from MUJI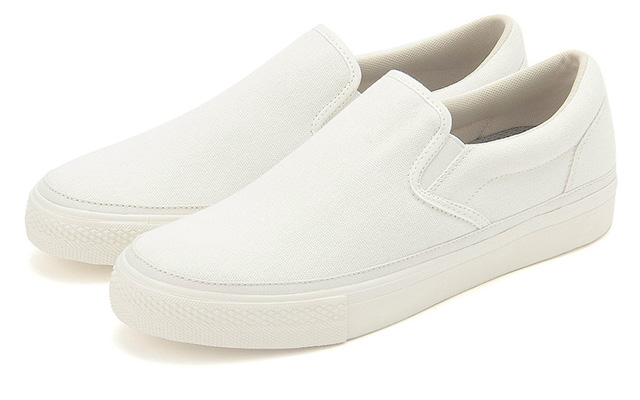 Being a mom is a daunting task. Aside from working a full-time job, mothers often have errands to fulfill throughout the day—from dropping kids off at school to picking up the groceries. MUJI's water-repellent sneakers would be a comfy shoe option for these daily tasks. Plus, they feature a fuss-free slip-on style, so Mom can easily head out at a moment's notice. The pair comes in black and off-white colors.
ADVERTISEMENT - CONTINUE READING BELOW
Available online; see a list of MUJI stores.
Also read:
In Case You Hate Tying Shoelaces: 10 Best Places to Buy Minimalist Slip-On Sneakers
Margarita Cable Organizer Box (P1,275) from Domesticity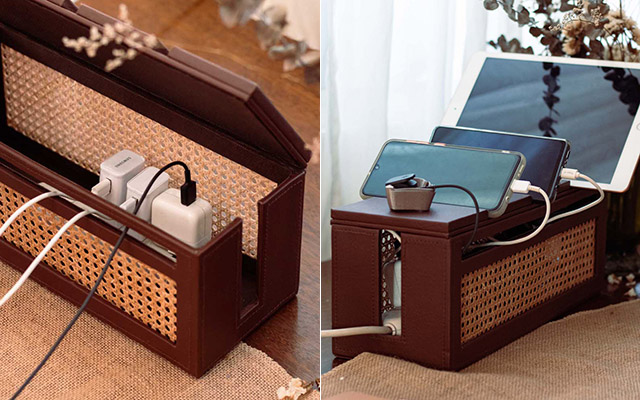 Moms have a penchant for keeping everything organized—the cliché that they always know where our things are is a cliché for a reason. Make her a life a bit easier—especially if she needs to work from home—with this #aesthetic organizer box that's made from faux leather and woven Solihiya mat. It fits a five-socket extension cord and has nooks up top for smartphones and tablets.
ADVERTISEMENT - CONTINUE READING BELOW
Available online.
Also read:
Say Goodbye to Cluttered Cables With These Handy Wire Organizers
Ronda Large Tray (P1,150) from La Mano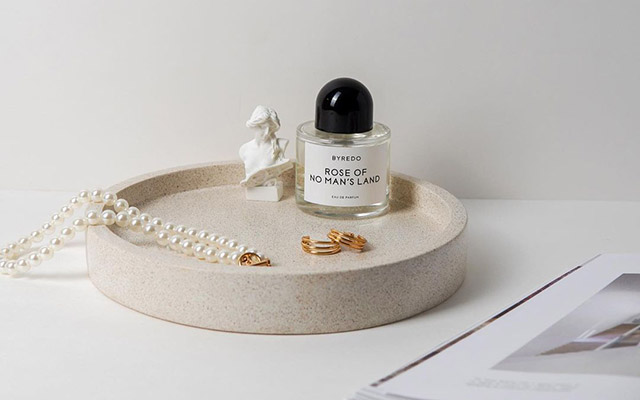 Perfect for Mom's trinkets and keys, La Mano's Ronda is a handcrafted round tray made from polished concrete and natural stone. The biggest tray measures 25 centimeters in diameter, while the smaller variants are 19.5 and 14 centimeters. Be sure to check out La Mano's catalog as there are several shapes (round, oval, and irregular) and colors (beige, granita verde, and coral) to choose from.
ADVERTISEMENT - CONTINUE READING BELOW
Available online.
Also read:
10 Pretty Trinket Trays to Keep Your Desk Clutter-Free
Abre Laptop Sleeve (starts at P1,199) from Woven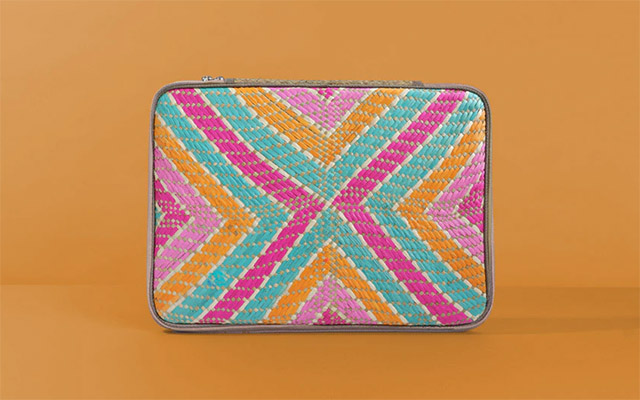 Homegrown brand Woven employs mothers in Samar in an effort to not only elevate their livelihood but also promote local artistry. So it's only right to gift one of their products to your mom this Mother's Day. You can check out their Abre Laptop Sleeves, which are named after the Waray word for "open." They're made from tikog leaves and inlaid with dyed buri strips to form eye-catching patterns. Each sleeve has a foam-lined interior and a pocket for documents and notebooks.
ADVERTISEMENT - CONTINUE READING BELOW
Available online.
P2,001 to P3,000
16-Bottle Neck-Protruding Wine Rack (P2,950) from Traditional Wine Rack Co.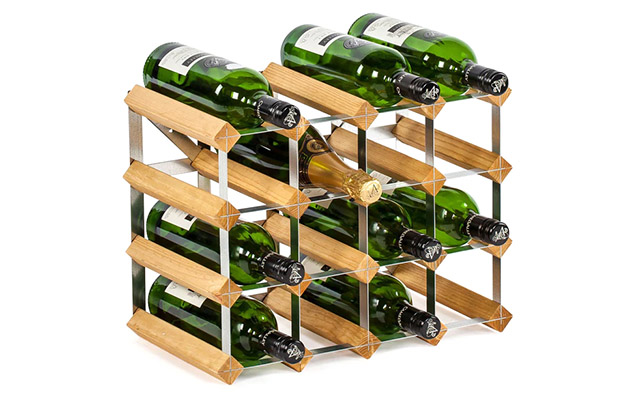 For the mom who enjoys a glass of wine—whether at home or during brunch with the ladies on her Viber group chat—this wine rack would be much appreciated. It holds up to 16 bottles and elegantly displays them in the kitchen or dining room. That way, Mom can admire her diverse collection of Chardonnay and Pinot Noir the right way—and more importantly, get a better view of her selection.
ADVERTISEMENT - CONTINUE READING BELOW
Available at Rustan's.
Moroccanoil Treatment (P2,640/100 ml) from Moroccanoil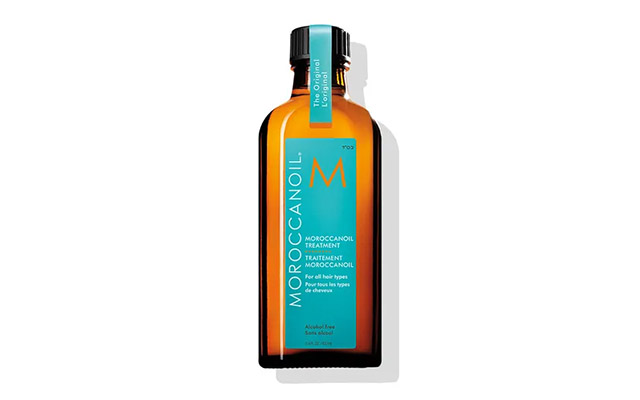 Our moms taught us that our hair is our crowning glory and that we should take care of it no matter what. But despite that statement, we also know that Mom is often the type to skip out on pampering her own hair—she's too busy running the household, after all. Luckily, self-care doesn't have to take too much time with this hair oil from Moroccanoil that's paraben- and sulfate-free. All Mom needs to do is apply it after a shower and let her locks air-dry to get smooth and bouncy tresses.
ADVERTISEMENT - CONTINUE READING BELOW
Available on Sephora Philippines.
Salt-Water Slides (P2,995) from Salt-Water Sandals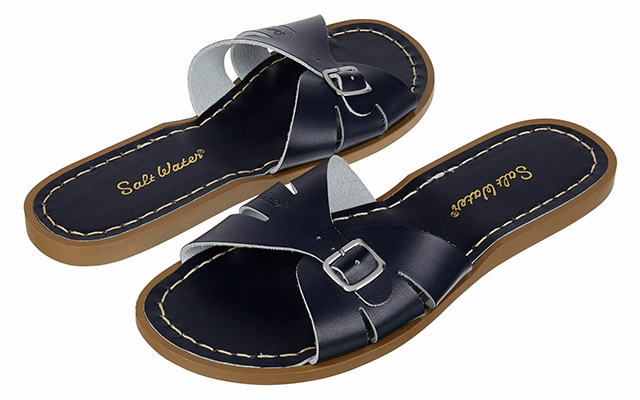 For moms who thrive at the beach, these slides from Salt-Water Sandals are the way to go. Not only are they stylish and comfortable with adjustable rust-proof brass buckles, but they're also pretty practical thanks to the waterproof leather material. Mom won't have to worry about ruining a perfectly good pair of shoes as she makes more memories under the sun.
ADVERTISEMENT - CONTINUE READING BELOW
Available online.
Coin Wallet (P2,950) from C-Secure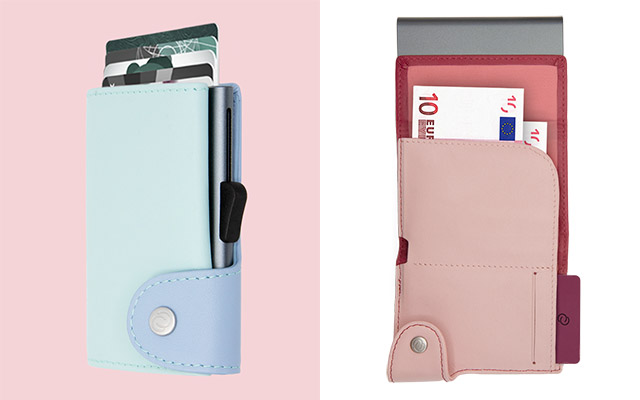 Moms may usually carry big wallets, but that shouldn't stop them from having a dainty cardholder for occasions that require a small purse. This aqua blue cardholder from C-secure is capable of holding four to seven cards in its RFID-safe aluminum case while the leather enclosure ensures that Mom still has space to store a couple of bills and coins.
ADVERTISEMENT - CONTINUE READING BELOW
Available at Rustan's.
Sara Double Solihiya Wall Shelf (P2,650) from Yanna's Home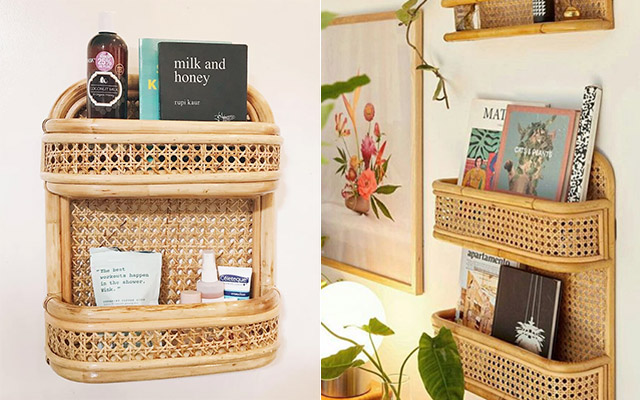 This stunning shelf from Yanna's Home combines two things that Moms notoriously obsess over: organization and decor. Not only does it give your mother a place to store small essentials like skincare and candles, but it also provides a rustic accent piece that would look great in any room.
ADVERTISEMENT - CONTINUE READING BELOW
Available online.
P3,001 to P4,000
Pro Tritan Plastic Smart Water Bottle (P3,390) from HidrateSpark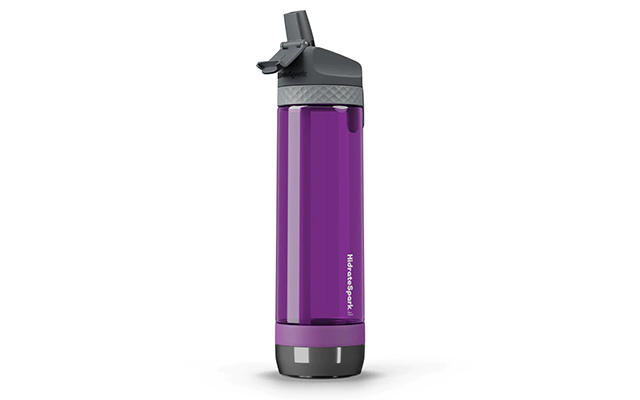 If you're constantly reminding Mom to stay hydrated throughout the day, then consider this HidrateSpark tumbler a gift to yourself, too. Not only does the bottle promise to keep beverages cold for up to 24 hours thanks to vacuum-insulated stainless steel, but it can also keep track of daily water consumption (via the HidrateSpark app on iOS or Android) and even glows throughout the day to remind the owner to take a sip. That way, your mom will always remember to drink water and you can finally stop nagging her. 
ADVERTISEMENT - CONTINUE READING BELOW
Available on Digital Walker's website.
Terno Blazer in Greyish Black Binakol (P4,000) from Style Ana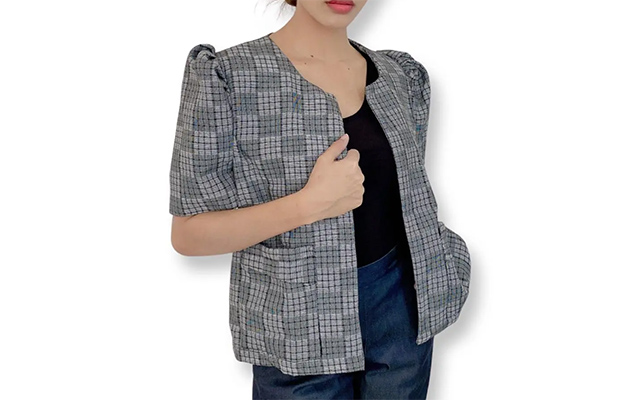 It's always worth having a blazer with you as the piece lets you warm up when temperatures drop—plus it's an easy way to jazz up any outfit without much effort. For a chic and mature option with local flair that Mom would love, go for Style Ana's Terno Blazer—which employs binakol fabric and goes for a structured silhouette with moderately puffed sleeves, similar to Filipiniana dresses. Have Mom wear it over a tank top, slacks, and her favorite pair of heels and see how it takes her outfit from plain to powerful.
ADVERTISEMENT - CONTINUE READING BELOW
Available online.
Mia Aroma Diffuser (P3,550) from Stadler Form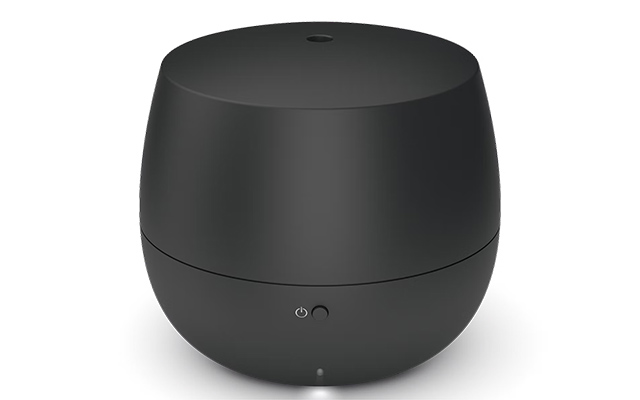 Is Mom stressed out? The answer is almost always yes. Consider helping her out by tapping into the power of aromatherapy and investing in a great-quality aroma diffuser like Stadler Form's Mia model. It uses ultrasonic technology to diffuse scents and essential oils into the air as an extra-fine mist. With up to 10 hours of running time, you can keep a relaxing scent going for a whole night—plus it operates quietly, so Mom's sleep or TV-watching time won't be disrupted.
ADVERTISEMENT - CONTINUE READING BELOW
Available on Lazada.
Cruz Satchel Sling (P3,690) from Inné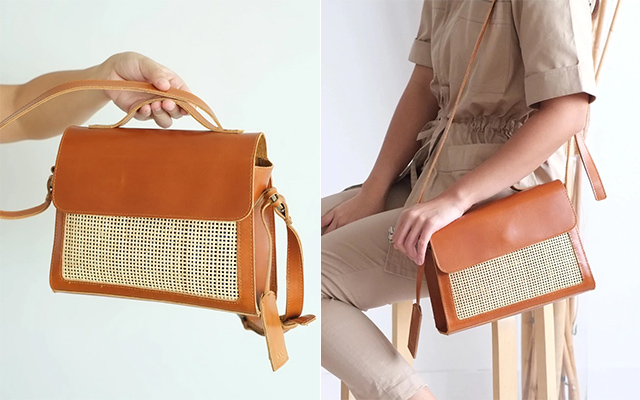 It's no secret that sling bags—which let you bring around your daily essentials hands-free—are a great option for busy mothers who would rather not bother with heavy totes when running errands. If you're looking to add another crossbody bag to your mom's collection, here's one that's as practical as it is stylish: Inné's Cruz Satchel Sling combines a business appropriate feel with a distinctly Filipino flair as it's got a center pane of handwoven rattan framed by genuine leather. The tan colorway is especially versatile given its neutral hue that's easy on the eyes, but you can also get the purse in black.
ADVERTISEMENT - CONTINUE READING BELOW
Available online.
Capiz Watch (P3,090) from Narra Wooden Watches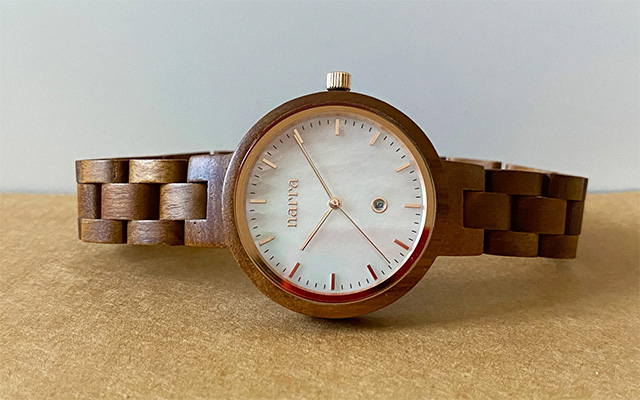 For the perennially busy Power Mom who spends much of the day going through her endless to-do list, watches are a definite must. And for a one-of-a-kind timepiece that goes for a look honoring the country's roots, check out Narra Wooden Watches—a homegrown brand that crafts sleek and stylish watches using natural materials. Among their signature models is the Capiz, a 35-millimeter watch made with teak wood and embellished with a mother-of-pearl dial that resembles its namesake shell. Though Mom probably has her own collection of gold, silver, and leather timepieces, this watch is sure to be a stand-out piece in her stockpile.
ADVERTISEMENT - CONTINUE READING BELOW
Available online.
P4,001 and up
Aganice Aromatique Candle (P5,800) from Aesop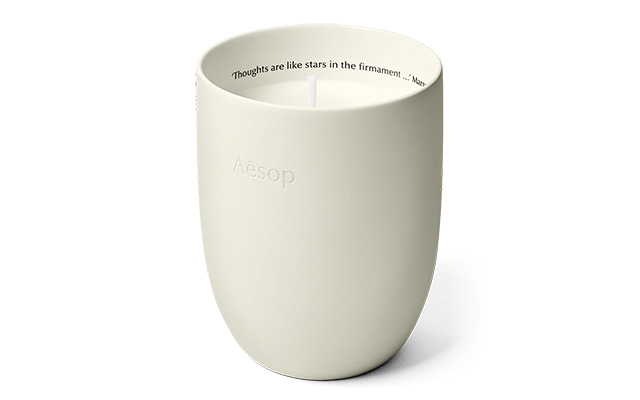 For the mom who loves all things luxurious, this scented candle from Aesop would make a great gift. With notes of cardamom, mimosa, and just a touch of tobacco, the candle emits a fresh, floral, and slightly spiced fragrance. Plus, the minimalist all-white jar would look uber chic on any shelf, desk, or nightstand.
ADVERTISEMENT - CONTINUE READING BELOW
Available online and at Aesop's stores in Power Plant Mall and Greenbelt 5.
MR 600 Air Purifier (P7,999) from Air Master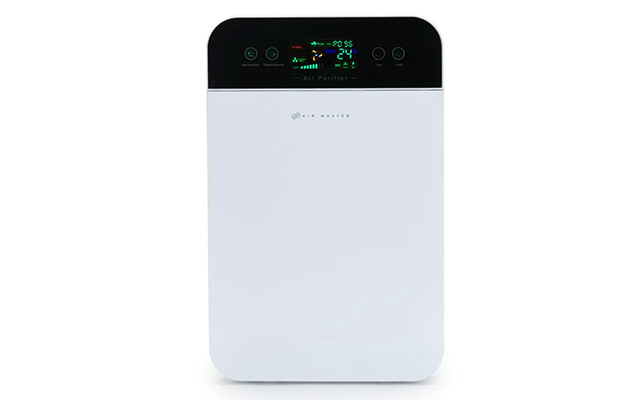 An air purifier is a spot-on present for moms who put a great deal of care into maintaining their homes. They're known to rid the air of pollutants and are especially ideal for those who are allergic to dust, pollen, pet dander, and more. This model from Air Master is capable of sterilizing up to 30 square meters of space. Additionally, the unit comes with a remote control option and a precise air filtration system that only needs to be checked every six months. Your mom will be breathing better in no time.
ADVERTISEMENT - CONTINUE READING BELOW
Available on Air Master's website and Abenson's website.
Also read:
Air Purifier, Humidifier, Dehumidifier, Diffuser: What's the Difference?
Twilly Eau Ginger Perfume (P7,200) from Hermès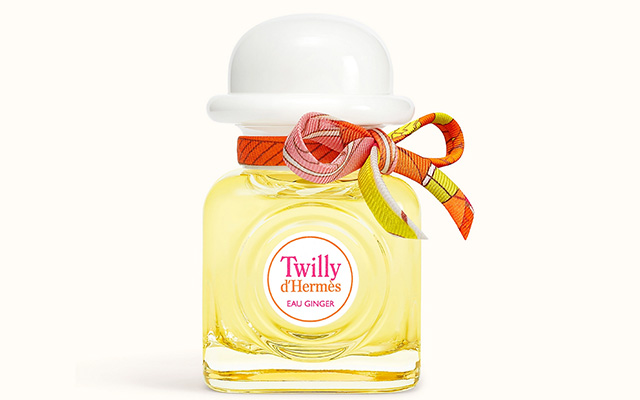 Spoil Mom this Mother's Day with a luxurious gift that will make her feel as young as ever. Hermès' Twilly Eau Ginger perfume, which is the third fragrance in their popular Twilly series, could be just the thing. The fragrance brings together peony, candied ginger, and cedar for a sweet and floral scent that is as youthful as it is elegant—a great go-to for moms who frequents fancy events and dinner dates. Its vibrant yet colorful packaging will also land you great points for presentation with your dear mother.
ADVERTISEMENT - CONTINUE READING BELOW
Available at Rustan's.
Essentials 6-Quart Sage Dutch Oven (P6,799) from Crate & Barrel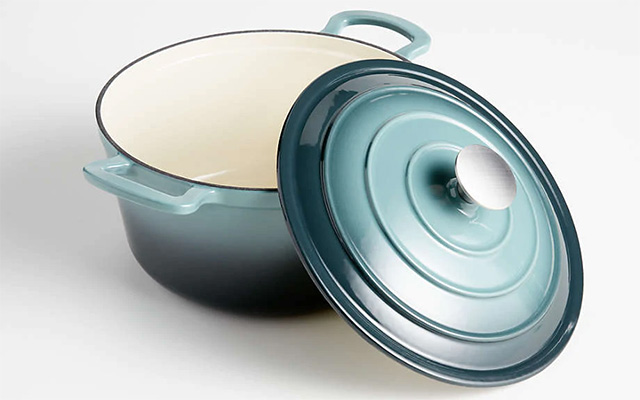 Whether your mom is already a kitchen expert or just likes to experiment with new recipes from time to time, she'd certainly appreciate this gorgeous six-quart Dutch oven from Crate & Barrel. The cast-iron pot is suitable for cooking up all kinds of meals that make use of a moist-heating method like soups, sauces, vegetable dishes, and even roast chicken. Plus, it's stylish enough to take from the stove to the table.
ADVERTISEMENT - CONTINUE READING BELOW
Available online; see a list of Crate & Barrel stores.
XB23 Extra Bass Portable Wireless Speaker (P5,999) from Sony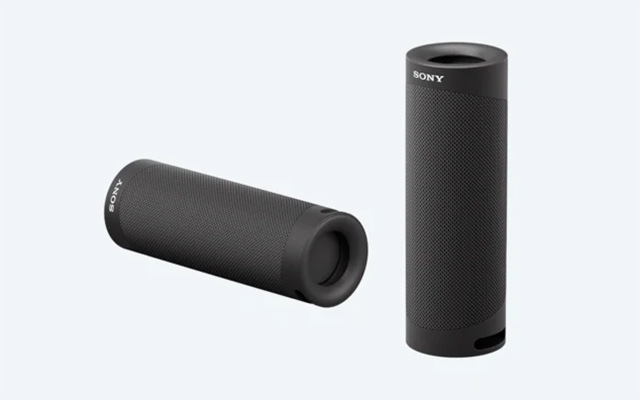 Your music-loving mom would get lots of use out of this portable Bluetooth speaker from Sony, which promises crisp, balanced audio as well as up to 12 hours of battery life. Plus, it's compact enough to move to any room, use in the car, or pack into a suitcase, so Mom can enjoy her old-school tunes everywhere she goes.
ADVERTISEMENT - CONTINUE READING BELOW
Available on Shopee.
Hey, Spotters! Check us out on Viber to join our Community and subscribe to our Chatbot.
CONTINUE READING BELOW
Recommended Videos
We are now on Quento! Download the app and enjoy more articles and videos from SPOT.ph and other Summit Media websites.
Your guide to thriving in
this
strange new world.
Share this story with your friends!
---
Help us make Spot.ph better!
Take the short survey
Load More Stories