10 Things to Do in Manila This Holy Week
The long "holy days" need not be the most boring time of the year. Here are some ideas for those planning to stay Manila-bound.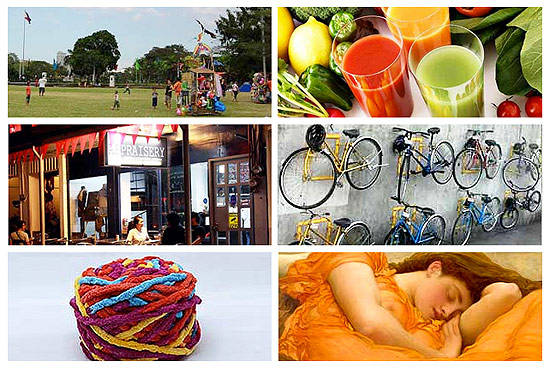 (SPOT.ph) Praise everything divine because Holy Week is here. It's the most eagerly awaited respite for many workers who have turned the once long dull and solemn time into a week of summer sunshine. Luckily, it's not as painful as the harried Christmas season, but unfortunately, it also doesn't come with the Yuletide bonus.
So if you're not quite sure what to do with the surplus of hours that you can't afford to spend on a beach, take this opportunity to conquer Manila. Here are 10 things you can do around the city to help make you feel creative, productive, and resurrected rejuvenated.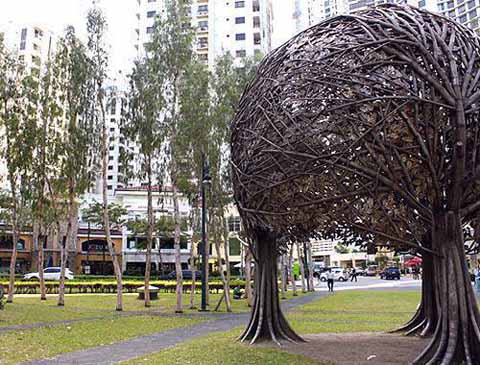 It would be fun to hang around Burgos Circle in Bonifacio Global City.
1.  Have a picnic.
This is an old-school activity worth reviving. Relive the era before cable and Internet, when Metro Manila was as silent as the TV and radio. The only music you should enjoy this time is the happy noise of your family and friends-which begins in the kitchen, because Holy Week is when you have all the time to cook (unless you're fasting). You can then drive leisurely around the metropolis-another common Holy Week activity. Bringing your food, and hang around in any of the few remaining green spaces which are still open to the public during this time. No one should stop you from dropping by the establishments operating even on Good Friday.
ADVERTISEMENT - CONTINUE READING BELOW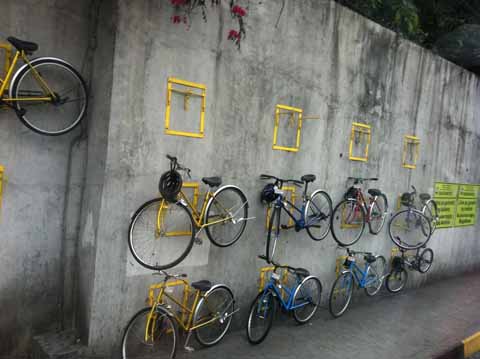 CONTINUE READING BELOW
Recommended Videos
EDSA should be a different sight during the "holydays." Photo by jlapis.
2.  Try the EDSA Bike Lane.
It's like Moses parting the Red Sea all over again. A handful of motorists will stay in the city to cruise around but the usually congested EDSA should be a different sight altogether during the "holy days." It's a good opportunity to test the beltway's Bike Lane. It's the one time of the year that bikers and pedestrians should find sanity and good conduct restored on the roads-values that are otherwise run over on ordinary days. Check out SPOT.ph's 10 Best Bike Shops in Manila for a complementary guide.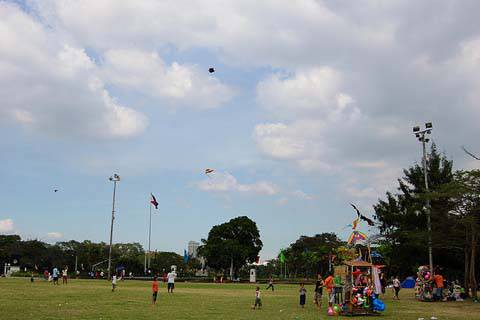 ADVERTISEMENT - CONTINUE READING BELOW
Flying a kite should reconnect your senses to the life around you. Photo by blokeonabike.
3. Fly a kite.
The wonderful contradiction about our time is that you can learn about these old-fashioned things via Google or YouTube, but it's the same instructions and materials imparted by your practical arts teacher in grade school. Have scissors, string, paint, paper, or reusable box-if you're aiming for something ambitious as a semblance of an aircraft. No need for an open space like the countryside to make this project take off-in an earlier time, children did this a lot in Manila. Of course, there's that familiar experience of getting your kite tangled up in the high wires. But apart from that snag, this pastime should reconnect your senses to your surroundings-to the life around you-in a way that being cooped in social media never can. Flying a kite is almost like an act of prayer.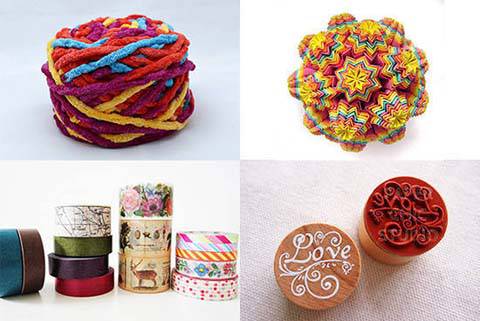 ADVERTISEMENT - CONTINUE READING BELOW
Some materials for a productive crafternoon.
4. Cooking, crafternoons, group games.
This one's updating another pre-Internet era Holy Week option: staying in friends' places or vacationing in relatives' homes. Holy Week is a good time for solitude and personal (and/or spiritual) reflection, yet such moments should also go well with a healthy dose of interaction with family and friends. Hold a spontaneous workshop, unleash your collective creativity. Embark on collaborative art using pastels, clay, watercolors. Or bring that team enterprise to the kitchen! Because no matter the practice of fasting and abstinence, Holy Week is, as we've noted, also that time to spice up our culinary side. Bring your food to the living room and have a snack over parlor games, like a round of charade with biblical characters. Check out SPOT.ph's Guide to Craft Stores in Manila to find the establishments that may help diversify your Holy Week break.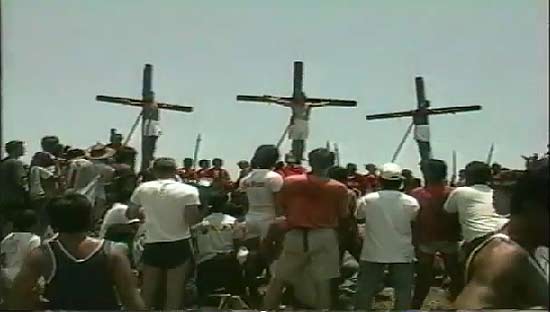 ADVERTISEMENT - CONTINUE READING BELOW
Screengrab of Holy Week ritual in San Fernando, Pampanga.
5. Join the Holy Week festivities.
Yes, that's what they are-festivities and a celebration of community, no matter the somber occasion. Metro Manila has its share of processions, and you're likely to find one in your neighborhood. The recently re-opened Manila Cathedral should be on your to-do list! Attend a mass and, if nothing else, marvel at the redesign of the high ceilings.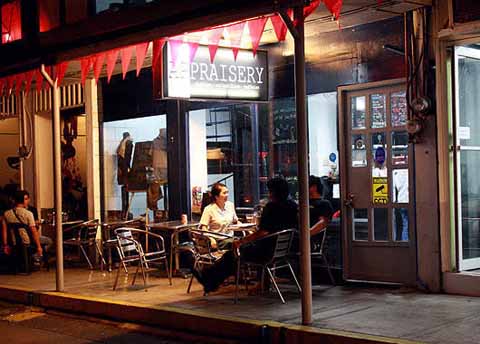 There are establishments that can help declutter your home and earn you money on the side.
6. Spring cleaning.
This long week is surely the best time to declutter your home, and perhaps even make a little money on the side. Old clothes, books and magazines, bottles, kitchenware-there are trusty enterprises like The Appraisery to which you can hand over pre-loved items that might find new homes.
The Appraisery is at General Romulo Avenue, Cubao Expo, Araneta Center, Quezon City. Tel No. 921-2682.
ADVERTISEMENT - CONTINUE READING BELOW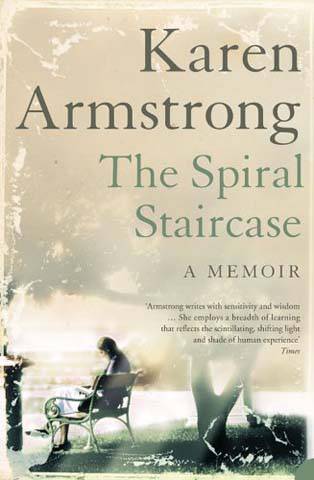 Karen Armstrong's lucid memoir on her life as a Catholic nun.
7.  Catch up on films and books.
Of course, these are always available options in any long stretch of a vacation. And because the Holy Week is an ideal occasion to find yourself, it's also the best time to nourish your mind. We're not about to convert you with spiritual matters-anything you fancy reading is really your choice. For those interested in reading fare that accord with this time of year, you can check out The Spiral Staircase and other books by Karen Armstrong. She's a former Catholic nun whose lucid writing on spirituality has drawn a huge following among readers who aren't necessarily inclined toward religion, but simply want to determine what this all means, the life we live. Another renowned writer in this area is Elaine Pagels, whose The Gnostic Gospels and The Origin of Satan will reorient everything you had been taught about these subjects. These are, by no means, endorsements of authors, but merely to recommend books that are appropriate for the Holy Week-but then again, not quite. As for films, see our See You in Hell: 10 Blasphemous Movies to Marathon and Top 50 Pinoy Sex Films You Shouldn't Watch During Holy Week.
ADVERTISEMENT - CONTINUE READING BELOW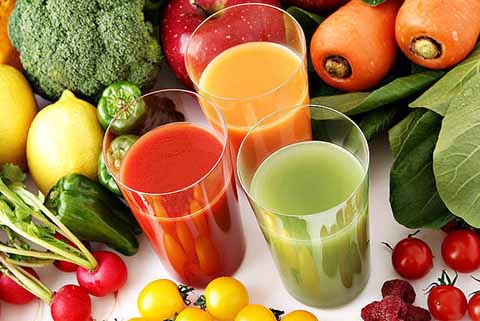 The long holidays are a good time to reaffirm eating and drinking healthy.
8. Have a spa day at home.
Gather your pals for a day of pampering. All you need are your basic kitchen equipment and a trip to the supermarket for all your supplies-particularly the produce area. If you have a blender at home (or if not, ask one of your friend's to bring theirs over), take your pick of the season's fruits for a juice cleanse. Try combining apples, oranges, and celery, or if you want to try something a little weirder (but just as healthy), test out carrots, parsley, and garlic. With your juice, a good book at your side, try out some of these easy DIY spa treatments:
Use coconut oil to deep cleanse your hair.
Make a sugar scrub for exfoliating by mixing sugar, lemon juice and vegetable oil.
Use a freshly cut lemon to soften rough spots and lighten dark areas on your skin.
Try facial steaming by putting your face over a bowl of hot water and a towel draped over your head for five minutes.
Make a facial wrap with seaweed soaked in warm vitamin water.
ADVERTISEMENT - CONTINUE READING BELOW
9. Catch The Grand Budapest Hotel in theaters.
Why this film? Because it's Wes Anderson (The Royal Tenenbaums, Fantastic Mr. Fox), and this latest film of his will be exclusively screened on Black Saturday, April 19, at Ayala Mall cinemas. The movie tells the adventures of Gustave H (Ralph Fiennes), a concierge caught between two wars, and Zero Mosutafa (Tony Revolori), the lobby boy. The film also sees the return of stars of former Anderson flicks, like Bill Murray, Owen Wilson, Adrien Brody, Jeff Goldblum, Jason Schwarzman, Edward Norton, Willem Dafoe, and Tilda Swinton. Saoirse Ronan, Jude Law, and Harvey Kietel also join the fascinating ensemble.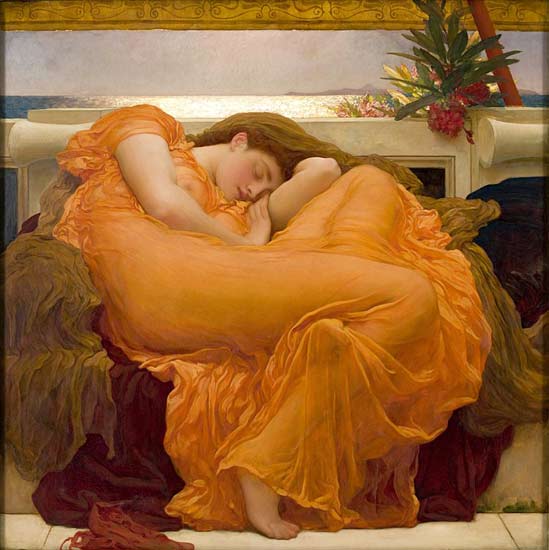 Frederic Leighton, "Flaming June" (1895), oil on canvas.
10.  Sleep, sleep, sleep.
Now I see the secret of the making of the best persons,
It is to grow in the open air and to eat and sleep with the earth.
-Walt Whitman, "Song of the Open Road," Leaves of Grass
ADVERTISEMENT - CONTINUE READING BELOW
---
Help us make Spot.ph better!
Take the short survey
Load More Stories