10 Fun Things To Do This Rainy Season
These activities won't make you wish for the rain to go away.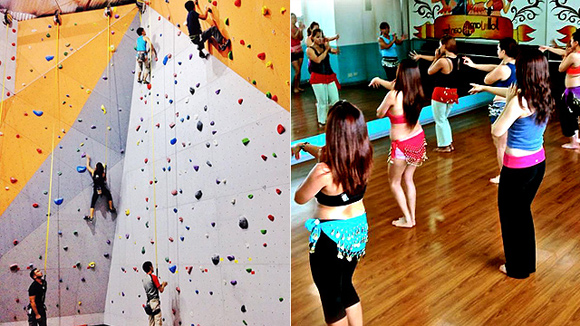 (SPOT.ph) While rain tends to make you feel a bit gloomy, it shouldn't stop you from doing something fun, just to chase those blues away. Other than going to a mall, there are lots of other activities around the Metro that can fill your days when you just want to stay indoors.
Here are 10 things that should keep you busy throughout the rainy season.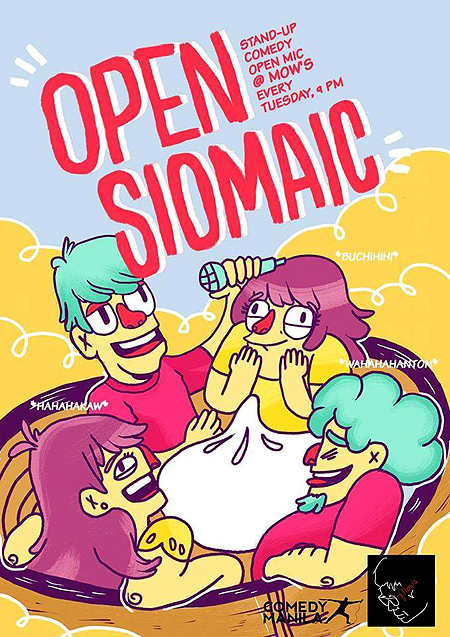 ADVERTISEMENT - CONTINUE READING BELOW
Have a laugh
If Pinoy stand-up comedy is your thing, check out shows by Comedy Manila. The stage is open not just for professional comedians, but for anyone brave enough to join open mic nights at venues like Open Siomaic at Mow's Bar, and The Comic Stand at Uno Morato. You're not likely to encounter insults or toilet humor here, as Comedy Manila highlights comedy as an actual performance art.
Open Siomaic at Mow's Bar, Quezon City happens every Tuesday, 9 p.m.; and The Comic Stand at Uno Morato, Quezon City every Thursday, 9 p.m. For more information, check out Comedy Manila's Facebook page and website.
CONTINUE READING BELOW
Recommended Videos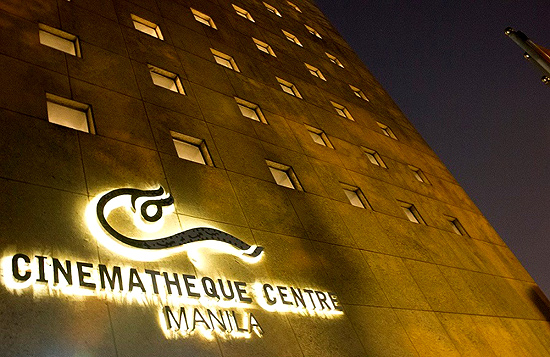 Geek out at the movies
Malls aren't the only places to watch movies. The Cinematheque Centre Manila houses a 101-seat theater, film museum, classroom, café, and souvenir shop. There's also Wednesday Movie Nights at 6 p.m. at the Goethe-Institut Philippines, if you're up for German films and TV shows. For the classic Filipino film buff, the ABS-CBN Film Restoration Project holds occasional screenings of restored and remastered local films, like T-Bird at Ako which was recently screened at Cine Adarna in UP Diliman. If you're up for something a little bit more luxurious, then head over to the SM Director's Club or Uptown Cinemas at Uptown Mall where you'll rest comfortably in plush, reclining seats (just try not to fall asleep).
ADVERTISEMENT - CONTINUE READING BELOW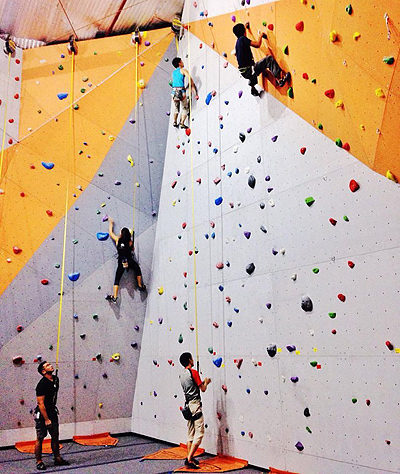 Jump, swing, and climb your way to the top
The rainy season doesn't have to mean your energy has to take a dip, too. Have loads of fun—and stay fit—at the various indoor trampoline parks in the Metro. Jump Yard and Trampoline Park's trampolines let you try a bit of dodge ball, slam dunk basketball, wall climbing, monkey bars, and even an aerodance workout. If climbing is more up your alley, Climb Central Manila offers wall climbing for both kids and adults. It's fun, challenging, and the best part is that it can double as your workout for the day!
Jump Yard is at Frontera Verde Complex, Ortigas Avenue corner C5, Pasig City.
Trampoline Park and Climb Central Manila are at The Portal, Mayflower Street, Greenfield District, Mandaluyong City.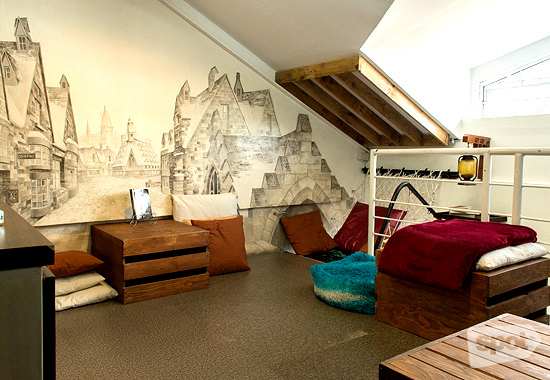 ADVERTISEMENT - CONTINUE READING BELOW
Read books and chill
Rainy days are perfect for catching up on your reading, especially with a mug of coffee, hot chocolate, or tea. If you don't want to do that at home, head over to a café that caters to bookworms just like you. There are several reader-friendly cafes you can run to, like Book and Borders Cafe, which has over 650 books and magazines to choose from, or The Nook Café, a Harry-Potter inspired café that has everyone going gaga for Butterbeer.
Book and Borders Café is at 281 Tomas Morato Street, Diliman Quezon City and Unit RC-RCM, RD-RDM, Building 5, Tuscany, McKinley Hill, Taguig City.
The Nook Café is at 164 A Maginhawa Street, Sikatuna Village, Quezon City.
Read more about cafés for book lovers.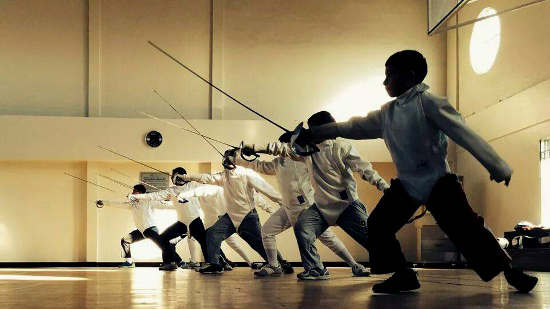 Get into sports
Don't blame the weather for not shipping sports. There are plenty of indoor sports places in the Metro to choose from, so there's no way you can't stay fit even during the rainy season. Want to get into fencing, boxing, or squash?  There are places that have these covered, and more to keep you healthy and active even when the weather is dreary.
ADVERTISEMENT - CONTINUE READING BELOW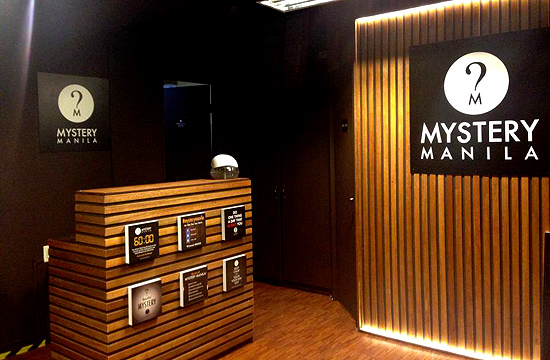 Channel your inner Nancy Drew or Sherlock Holmes
For adventurous junkies who like to give their bodies and minds a workout, visit Mystery Manila or Breakout Philippines to get your adrenaline fix. You can choose different chambers depending on which theme and mystery you want to solve. In one hour or less, your creative and problem solving skills will be tested by finding clues, uncovering the truth, and deciphering the mystery.
See a list of Mystery Manila branches. For more information, check out Breakout Philippines's Facebook page.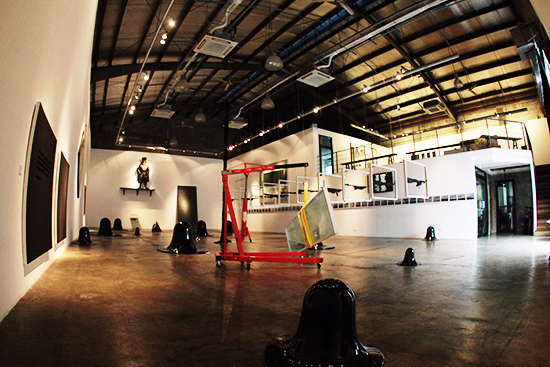 ADVERTISEMENT - CONTINUE READING BELOW
Appreciate art
The local art scene is as vibrant as ever, and you'll never run out of options when it comes to new exhibits to see every month. If you're not too sure how to go about your visit, we've come up with a handy guide for art newbies, because rainy days are always a good excuse to go check out some art. Museums occasionally offer free days, so if you're worried about your budget, then free museum days are definitely made for you.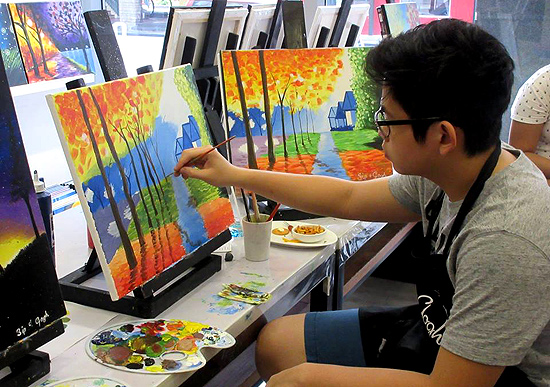 Learn a new skill
Don't let the rain stop you from learning something new. If you're a budding artist, you can channel your inner painter at Sip and Gogh while enjoying a glass of wine (or any other drink). There's also the Jollijam Arts Center in Makati City where you can learn how to sketch, paint on glass, or play the flute, violin, guitar, among other activities. You can also invite the whole family to learn something new since classes are also available for kids.
ADVERTISEMENT - CONTINUE READING BELOW
See a list of Sip and Gogh branches.
Jollijam Arts Center is at 2/F Three Salcedo Place Building, 123 Tordesillas Street, Salcedo Village, Makati City (935-5559).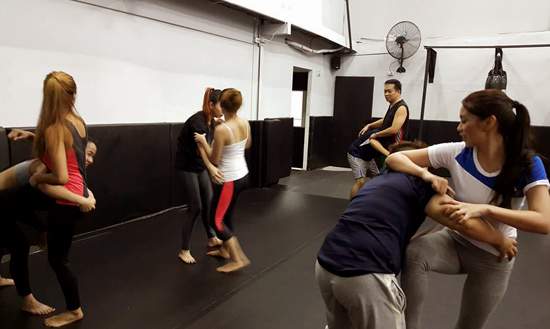 Learn to protect yourself
Danger chooses no specific time so better be safe than sorry. Learn effective techniques for self-defense (and stay fit) by enrolling in martial arts classes like Krav Maga at Krav Maga PH, Brazilian Jiujitsu at KMA Fitness, and Martial Arts and Muay Thai at Fitness First.  Get active (and safe!) despite the relentless rain.
For more information, check out Krav Maga's website, KMA Fitness and Martial Arts' website, and Fitness First.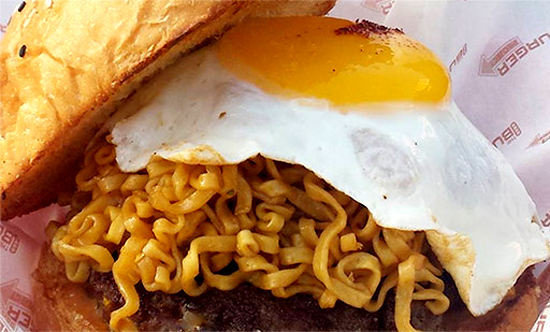 ADVERTISEMENT - CONTINUE READING BELOW
Make your own food
Perhaps the idea of making your own food on a rainy day sounds a bit complicated, but it can actually be fun especially if you're a picky eater. There are many places in the Metro that encourage creating and designing your own food: from salads, burgers, and pizzas, to ice cream and more.
Photos from the official websites and Facebook pages of Comedy Manila, Climb Central Manila, Mystery Manila, Sip and Gogh, Krav Maga Philippines, and from the SPOT.ph archives
---
Help us make Spot.ph better!
Take the short survey
Load More Stories