These #NoFilter Photos Will Convince You to Go to Korea This September
They're Instagram-worthy!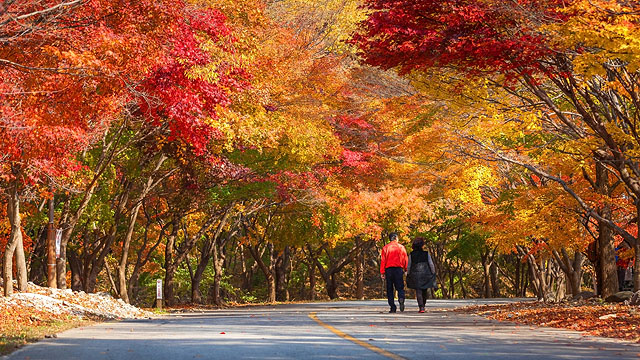 (SPOT.ph) Whether it's your favorite K-drama or unlimited samgyeopsal, there's always something to look forward to when you visit South Korea. But what makes this country worth your while (and Instagram feed) is the splash of red, orange, and yellow that you can see in every corner during the autumn season, from September to November. Don't miss these picture-perfect spots on your next visit!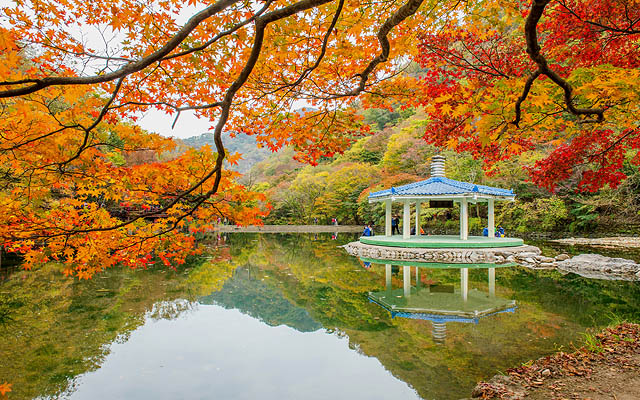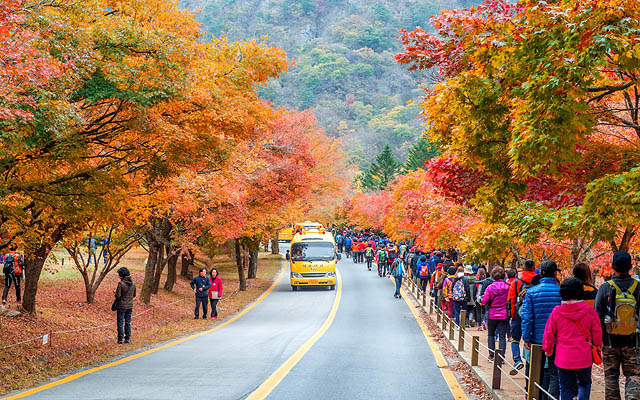 ADVERTISEMENT - CONTINUE READING BELOW
Naejang-dong, Jeongeup-si, Jeollabuk-do
Naejangsan, a famous mountain in the Jeolla-do province, is also known as "Geumgangsan of Honam" because of the crimson leaves that regularly blanket the terrain during autumn. You can take photos of the Baekyangsa and Naejangsa temples, the cascading Dodeok Falls, and the mythical Geumseon Falls, believed to be where the gods once bathed.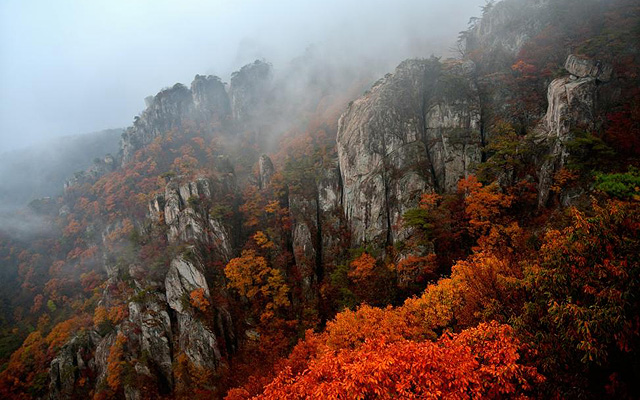 CONTINUE READING BELOW
Recommended Videos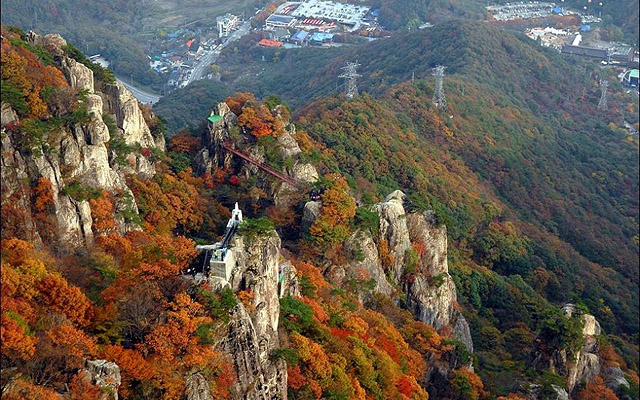 ADVERTISEMENT - CONTINUE READING BELOW
Sanbuk-ri, Unju-myeon, Wanju-gun, Jeollabuk-do
Daedunsan Mountain is defined by the towering rock formations around the Okgyedong Valley. You can check out the lush trees splashed with colors of red and orange perched on Samseonbawi Rock, Yongmungul Cave, and Geumgangmun Gate. Don't worry about the climb to the top, because you can always take the five-minute cable-car ride to reach Geumgang Gureumdari, which has a nice view of the surroundings.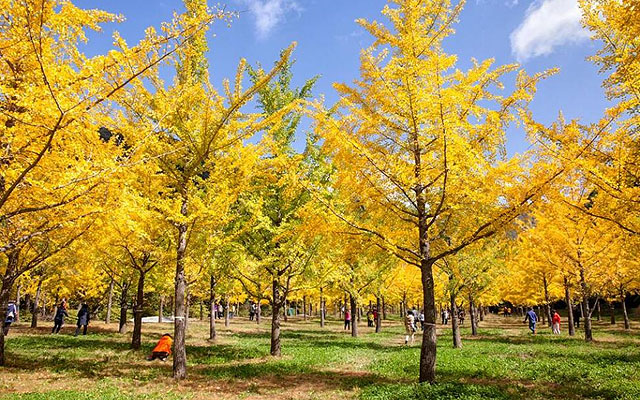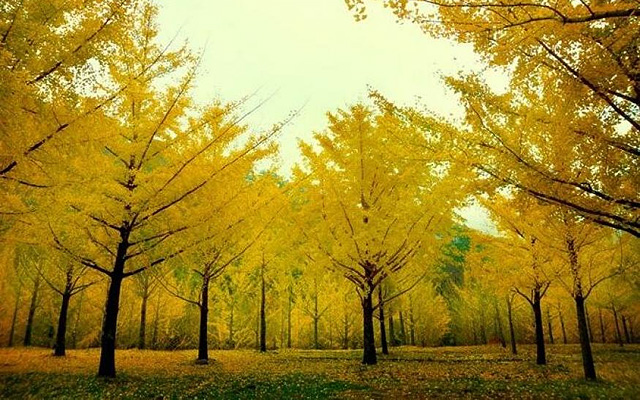 ADVERTISEMENT - CONTINUE READING BELOW
Nae-myeon, Hongcheon, Gangwon-do
Ginkgo Tree Forest was strictly closed to the public for 25 years until it opened to tourists in 2010. For a 20-day period in autumn, you can marvel at rows upon rows of 2,000 gingko trees with leaves that are vibrantly yellow.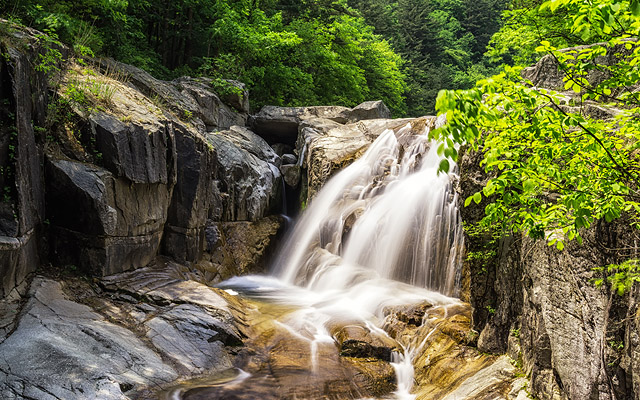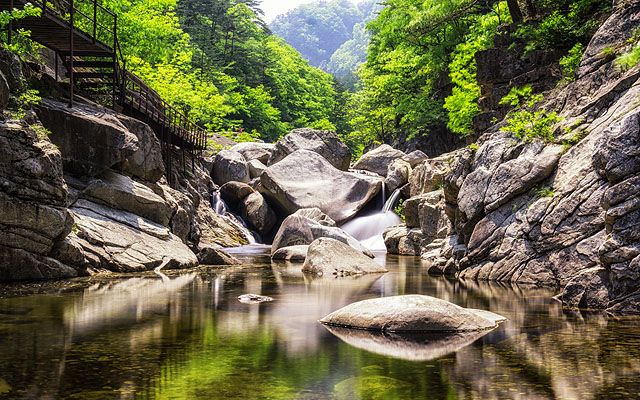 ADVERTISEMENT - CONTINUE READING BELOW
Odaesan-ro, Jinbu-myeon, Pyeongchang-gun, Gangwon-do
Odaesan, the largest swath of natural woods in Korea, is home to many wild animals and plants. It is famous for its Nuncheunkbaek and Yew trees and their amazingy colorful foliage in the fall.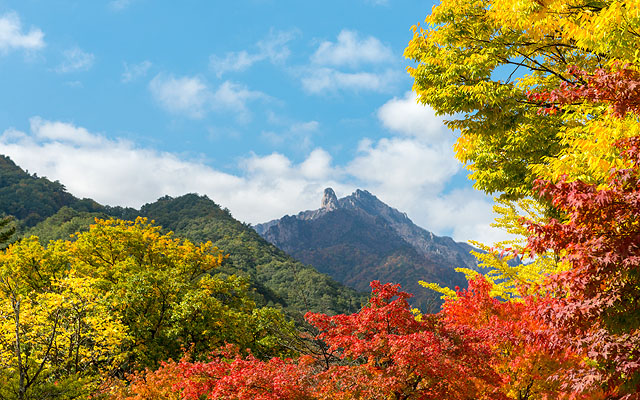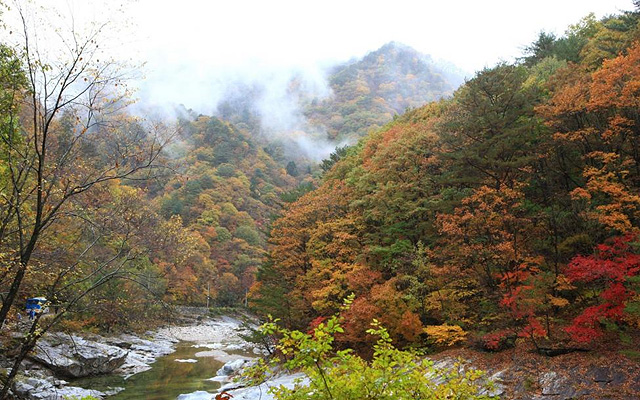 Buk-myeon, Inje-gun, Gangwon-do
ADVERTISEMENT - CONTINUE READING BELOW
Seorak, named after the words "Seol" for snow and "Ak" for big mountain, is popular for the seemingly permanent white blanket of ice covering its rocks. But in autumn, the path to Baekdamsa Temple is a sight to behold.
Share this story with your friends!
---
Help us make Spot.ph better!
Take the short survey
Load More Stories