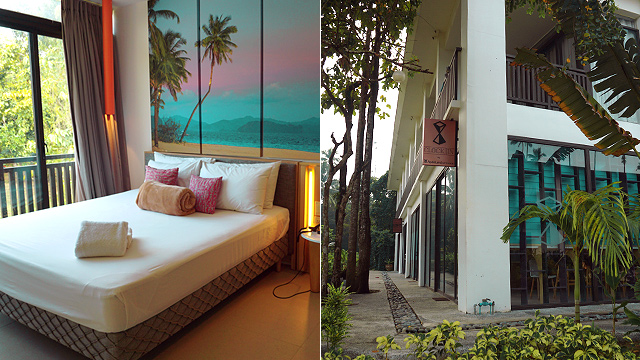 Hotel Covo
Lio Tourism Estate, Barangay Villa Libertad, El Nido, Palawan
Rates start at P6,500
At a Glance
Room: Chic and efficient
Food and drink: Decent in-house fare, great variety steps away
Staff: Genuine Filipino hospitality (it's a well-deserved cliché)
Why you should stay: Feel like you've got your own beach without the hefty price tag
ADVERTISEMENT - CONTINUE READING BELOW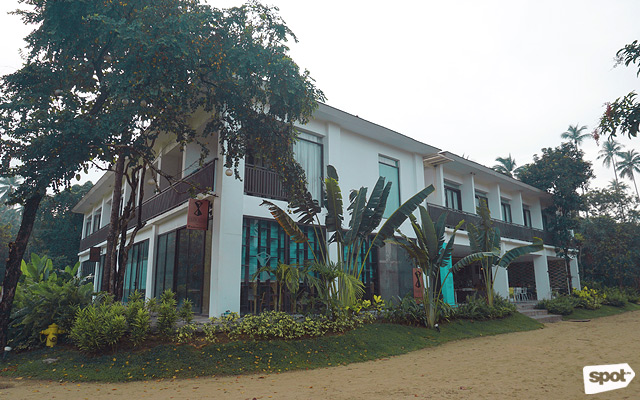 (SPOT.ph) Everybody wants a piece of Palawan. And with all the resorts, hotels, hostels, inns, and other kinds of accommodation available, it can be hard to choose where to stay. Each spot in Palawan offers a different side to paradise, and where you book could make or break your getaway. If you're heading to the shining, shimmering islands of El Nido, then Lio Tourism Estate is a pretty safe bet. Just don't let the word "estate" throw you or your wallet off. The 325-hectare township managed by Ayala Land has a four-kilometer-long shoreline, restaurants, cafés, shops, and a chic little place called Hotel Covo—where you can experience the private beach life without the intimidating price tag.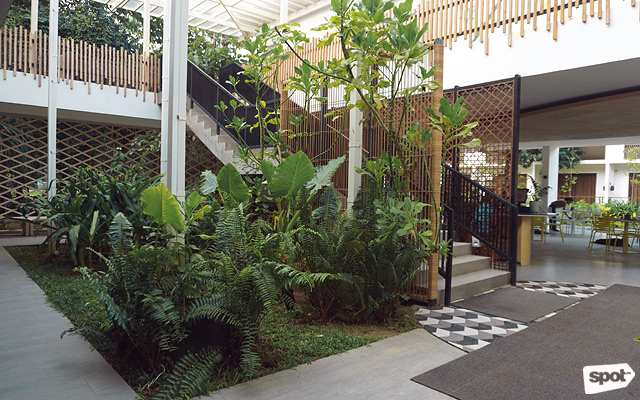 With only 20 rooms, Hotel Covo is smaller compared to the other hotels on the property—and it feels a lot younger, too. The open plan of the building lets in all the sun (and even a bit of sand, but that's part of the experience) and creates a bright, friendly environment. All the rooms are located upstairs, and the building encircles a small atrium full of plants and a chill lounge where you can stay with your friends, play games, chat, and maybe make even more friends.
ADVERTISEMENT - CONTINUE READING BELOW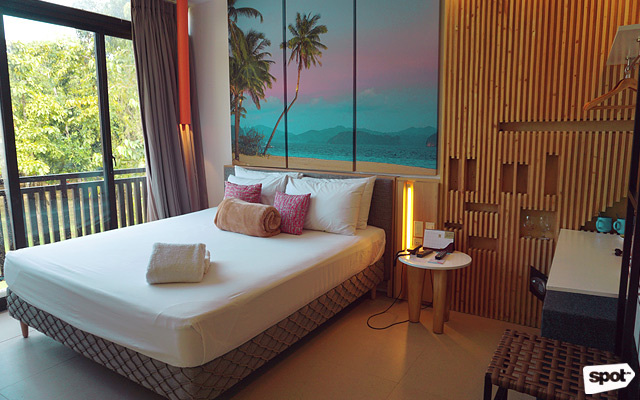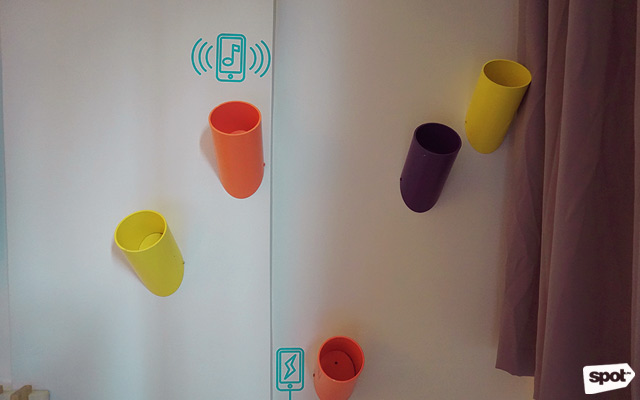 ADVERTISEMENT - CONTINUE READING BELOW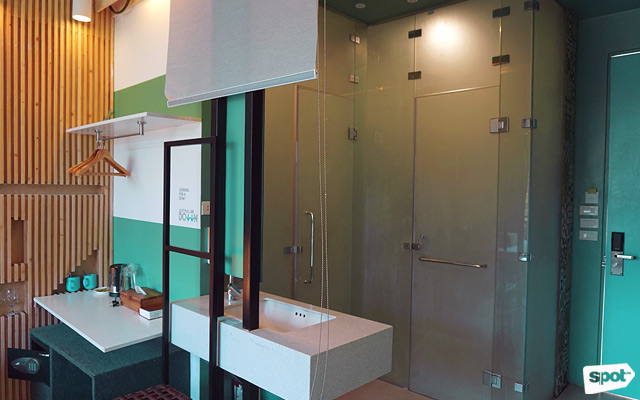 The rooms come in two main types: studio and superior. They come with all the basic amenities—though you can get a Deluxe room if you want a balcony—but since Lio Tourism operates with sustainability in mind, you won't find any single-use items here. Toiletries are available in refillable containers, plus, water dispensers are located in easy-to-reach areas.
ADVERTISEMENT - CONTINUE READING BELOW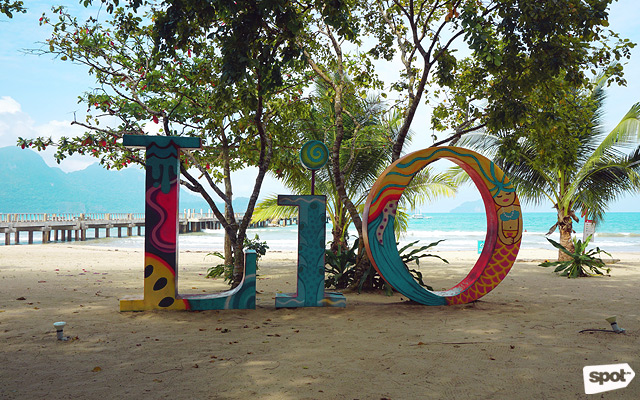 Each hotel in the Lio Estate was made for different kinds of travelers, but that doesn't mean your experience will be limited to a certain kind, either. A stay at Hotel Covo grants you the same bit of El Nido paradise as the rest of the estate, and with the sun shining bright and the sand stretching before you, no one could blame you if all you'd want to do is bum around.
ADVERTISEMENT - CONTINUE READING BELOW
What to Do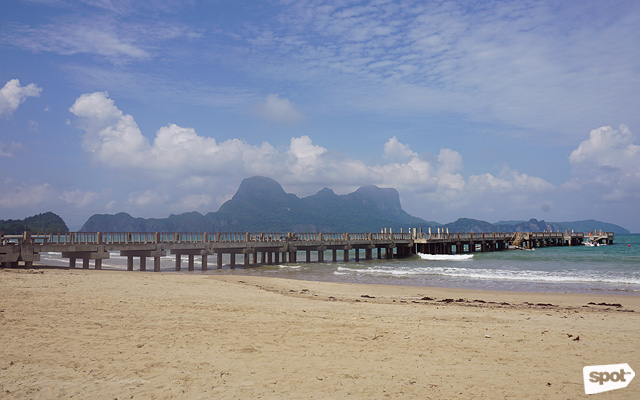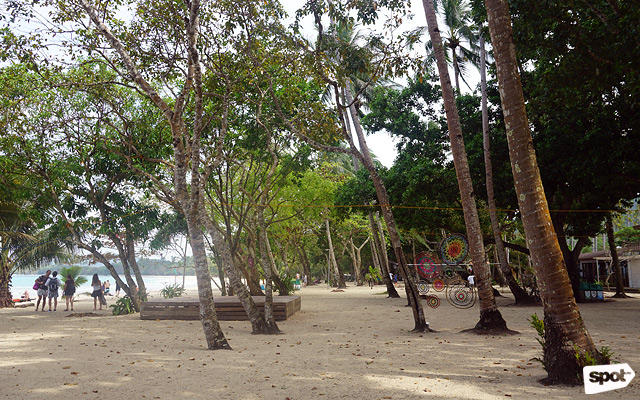 ADVERTISEMENT - CONTINUE READING BELOW
First things first: You're in El Nido, so hit the seashore. Lio Beach is only 100 meters away from Hotel Covo and stretches for around four kilometers. It's a pretty pristine stretch, dotted with shade from tall trees and a few huts where you can chill. If for whatever reason you get tired of this beach, you can hop on any of the scheduled shuttles going from the estate to the town proper.
The Poblacion, as it's locally known, is around 15 minutes away. Here, you can book any of El Nido's famous island-hopping toursto experience the magical spots hidden in the bay. You can also take in the sights of the busy town; take a walk along Serena Street right by the shoreline for your fill of shops, bars, and restos.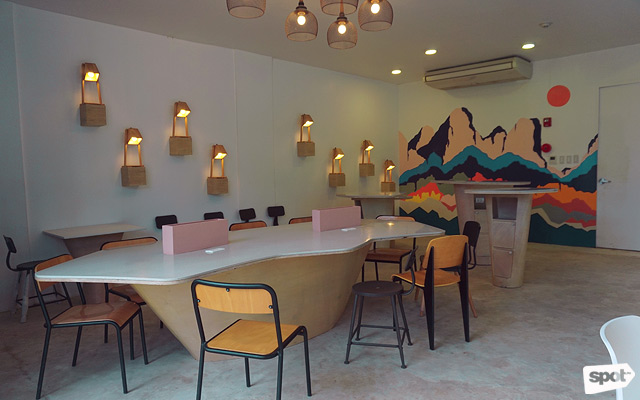 ADVERTISEMENT - CONTINUE READING BELOW
Once you've soaked in as much sun and seawater as you can, head on back to Hotel Covo and get some work done—don't scoff just yet! Right on the first floor of the hotel is a coworking space called Clock-In; because being on the beach doesn't mean you have to stop hustling. Daily rates start at P357, and there's even a meeting room you can rent when your whole team is at Lio.
Where to Eat
While Hotel Covo does have a restaurant, you'll be spoilt for choice right along the shoreline. The Lio Estate has put up several bars, restos, and cafés along the beach but in a non-intrusive style that doesn't sacrifice any part of the actual beachfront. During the day you can traipse along to the Bead Café, where you can get a refreshing drink or two—both coffee-based and not—while also trying your hand at some jewelry-making. There are seats and lounges set up right in front of the shore so you can sip on your coffee while watching the waves.
ADVERTISEMENT - CONTINUE READING BELOW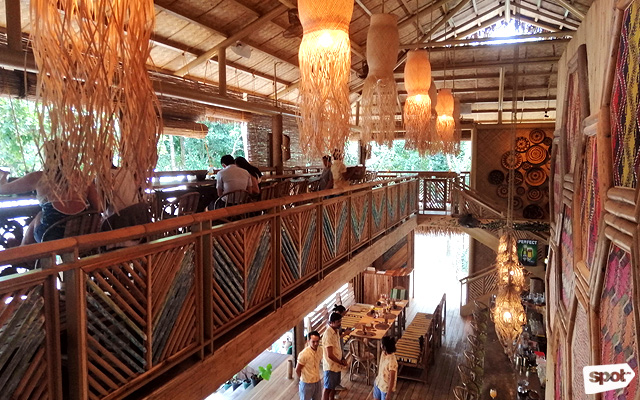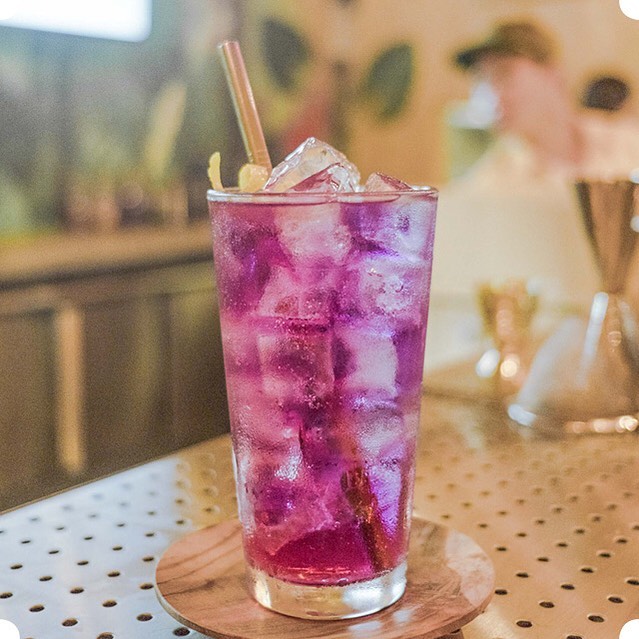 ADVERTISEMENT - CONTINUE READING BELOW
At night, head on over to the Jungle Bar by the PIOPIO brand, a two-storey kubo affair complete with lounge-style seating right on the beach and a loft if you want to have a higher vantage point of the shore. Give their signature Ternanotic (P200) a try; it's a gin and tonic with a color-changing twist thanks to the ternate-infused liquor.
Where to Shop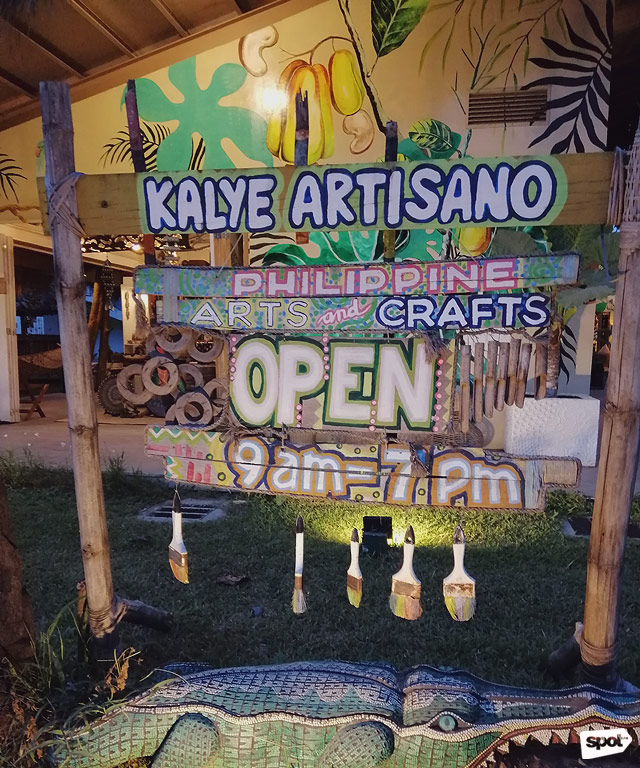 ADVERTISEMENT - CONTINUE READING BELOW
Barely a 10-minute walk from Hotel Covo is Kalye Artisano, a trove of locally made goods ranging from arts and crafts to yummy pasalubong. The shops sell all kinds of odds and ends made by local artisans; plus, you might also have the chance to watch them work on a project right next to their stalls. Take note of workshop announcements, too, and you could learn the basics of jewelry-making, painting, buri weaving and more.
Outside of Lio Estates, you can once again head to Serena Street in the town proper. Between restos and bars are small shops where you can get anything from sunblock, an extra swimsuit, to bamboo speakers. The Poblacion is the kind of place where you can stray, and somehow, never get lost. The streets are an awesome labyrinth of shops; just be ready to haggle.
How to Get There
Lio Tourism Estate works with the AirSwift carrier airline. They offer one-hour-long direct flights from Manila to El Nido, as well as shuttle transfers from Lio Airport to Hotel Covo. If you're coming in from Puerto Princesa, you can take a van to the El Nido town proper. Transfers usually take around five hours and are pegged at P600. From there, you can take a tricycle for around P300 to Lio Tourism Estate. 
ADVERTISEMENT - CONTINUE READING BELOW
Lio Tourism Estate is in El Nido, Palawan. For more information, visit the websites of Hotel Covo and Lio Beach.
Share this story with your friends!
---
Help us make Spot.ph better!
Take the short survey
More Videos You Can Watch
Load More Stories