Sunlight Ecotourism Island Resort
Naglayan Island, Culion, Palawan
Package rates start at P39,508
At a Glance
Room: Wake up to views of the sea, while on the sea—okay, a villa on the shoreline, at least.
Food and drinks: A lot. We're talking 10 different outlets serving different cuisines on the island.
Staff: Aplenty. On a pretty sizeable island, there's someone with a smile and a greeting every few meters.
Why you should stay: Nothing says "get away from it all" quite like a whole island—a gorgeous one in Palawan at that—to explore for a few days. 
(SPOT.ph) If there has ever been a point in your life when you just wanted to drop everything and live on a remote island for a few days, well, trust that you are very much not alone. Now, if you reflect on the idea of a desert island and realize that you'd much rather live as remotely as possible but with all the comforts (like say, air-conditioning), then allow us to introduce you to the Sunlight Ecotourism Island Resort in Culion, Palawan. No doubt the isles of Palawan, oft awarded as the best in the world, need no introduction; rather, we're here to talk about what makes this island the one to visit amid the many naturally gorgeous ones in the area.
ADVERTISEMENT - CONTINUE READING BELOW
Also read: Palawan's "Island of No Return" Is a Hidden Gem That's Worth a Visit
Everything you should know about SETIR, the Sunlight Ecotourism Island Resort: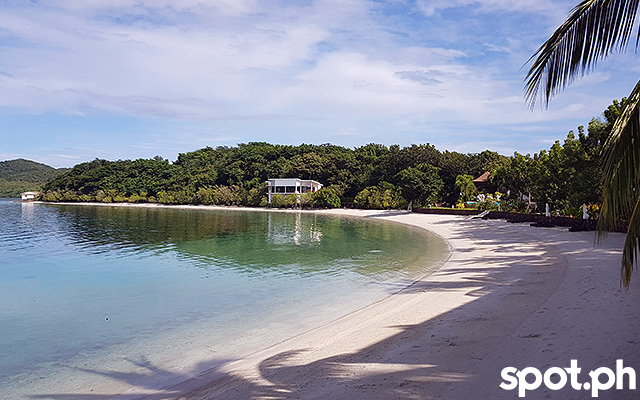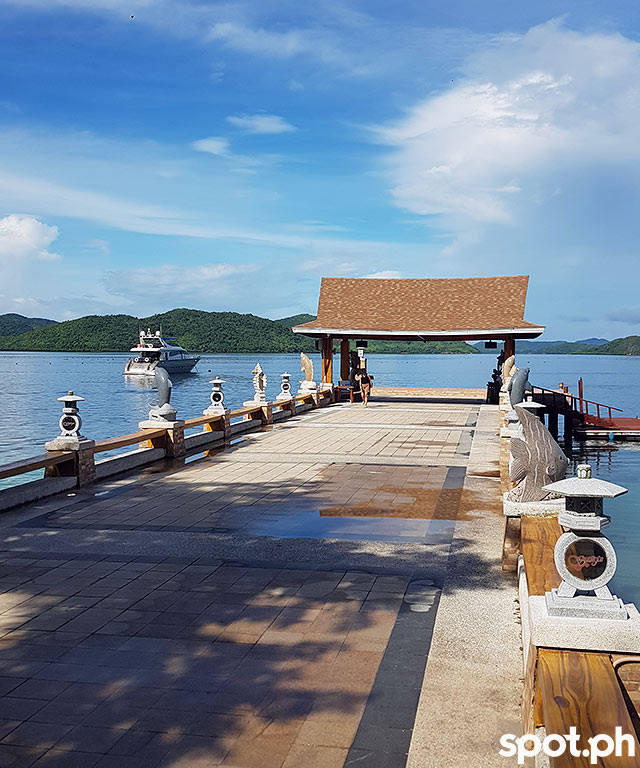 The resort takes up the whole of Naglayan Island, spanning around 18 hectares worth of verdant, softly sloping hills surrounded by stretches of clean white sand. Thankfully, the Sunlight Ecotourism Island Resort, dubbed SETIR, doesn't overtake the place. The unique formations of northern Palawan's islands remain completely visible and recognizable, with the resort's structures tucked into the landscape—except, of course, for the villas. SETIR's villas all stretch out over Palawan's crystalline waters, bringing you as close to the seas as possible while keeping you cocooned in high-class comfort.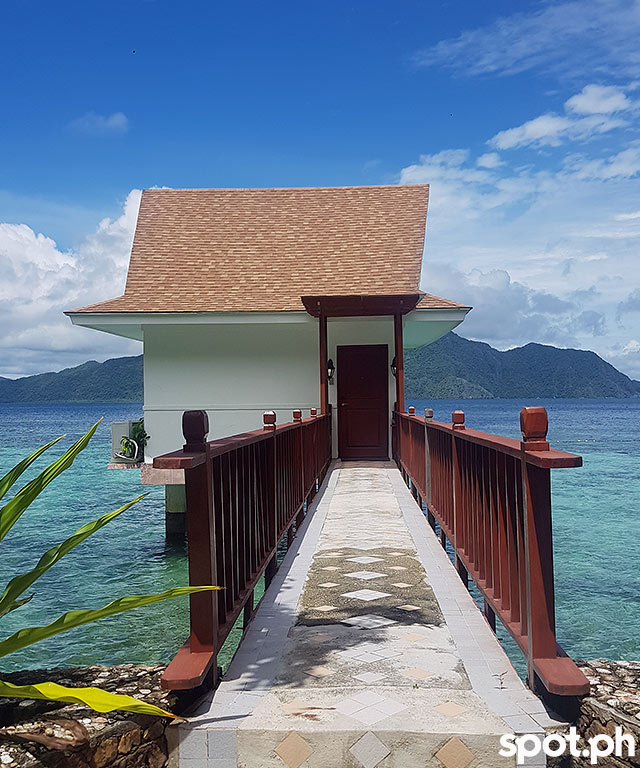 ADVERTISEMENT - CONTINUE READING BELOW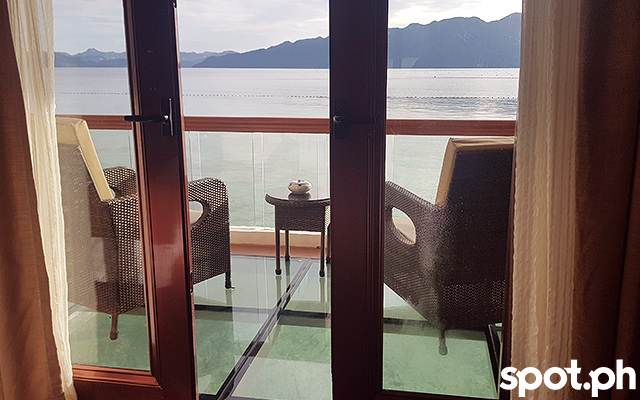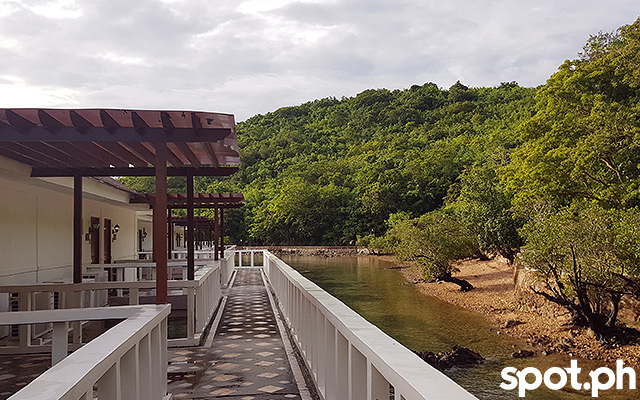 ADVERTISEMENT - CONTINUE READING BELOW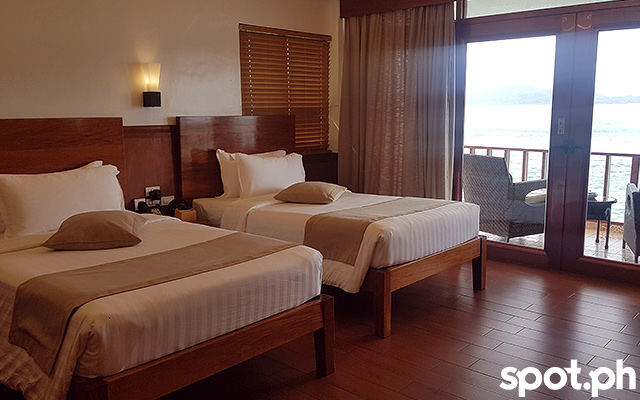 If you can, we say book a villa with special balconies. What type of special, you ask? While all their rooms have balconies over the waters, a few cluster villas and all of their Sirakan Villas—more on that later—have glass floors, giving you full views of the sea life below. Imagine chilling at this spot, watching the light hit the waves beneath you as the sea breeze whispers gently in your ear. Yup, some well-deserved sanity.
ADVERTISEMENT - CONTINUE READING BELOW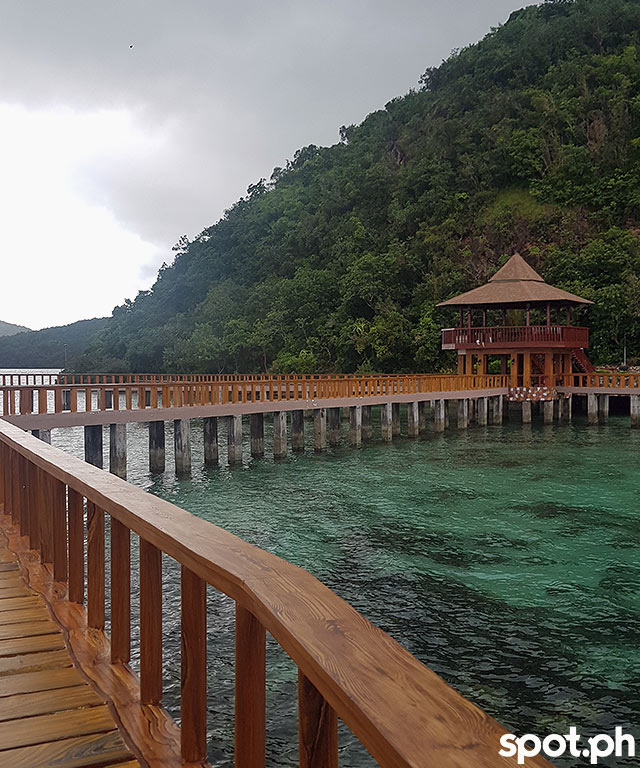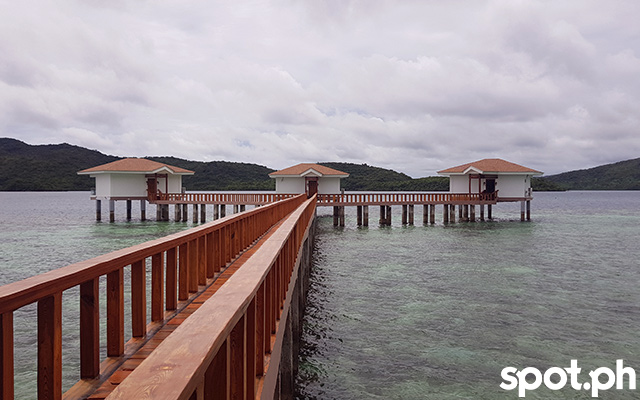 ADVERTISEMENT - CONTINUE READING BELOW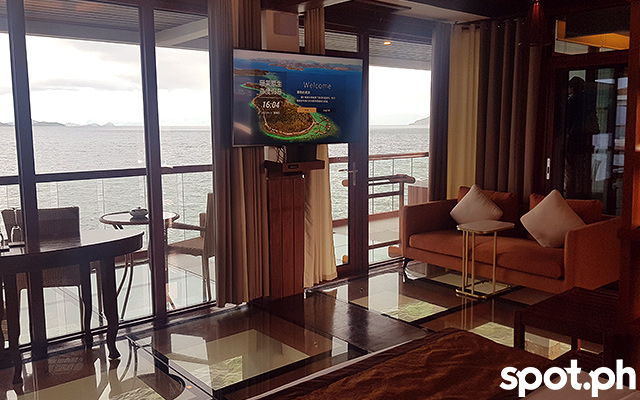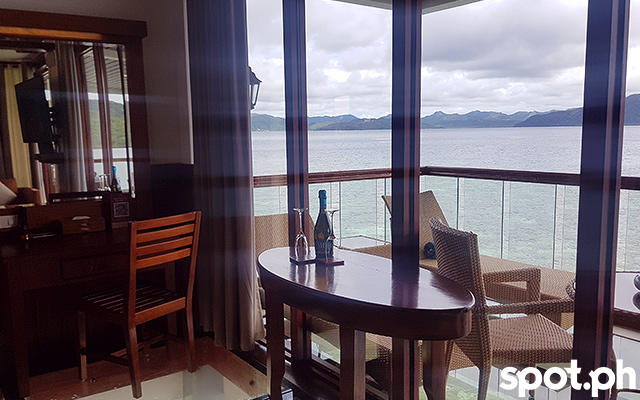 ADVERTISEMENT - CONTINUE READING BELOW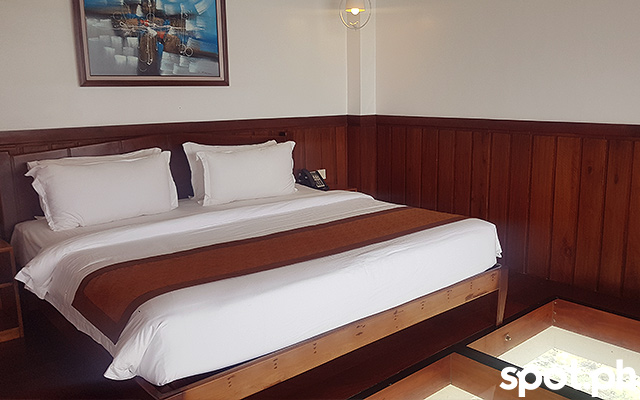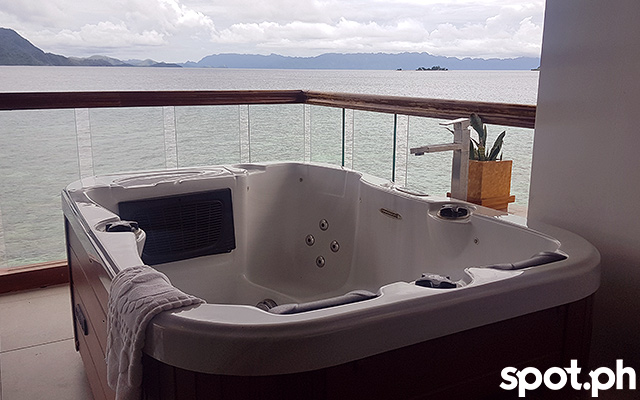 ADVERTISEMENT - CONTINUE READING BELOW
Before you get sucked into the chill vibes of your villa, remember that you've got a whole island to explore. SETIR literally has the word ecotourism in its name, after all. Whether you're an absolute mermaid wanting to get their fins on or would prefer to stay on dry land, there's an activity out on the island with your name on it.
What to Do
So, we'll start with what's on the island first. You can get your fill of the resort mode by lounging around the pool, or get your tan on at two different strips of beach on both sides of the pool. Yup, the pool is located on a relatively thinner strip of the island—think like a belted waist—situated so that you can see the sea on both sides. To really get into the relaxed mode, you can also drop by the Sanctuary Spa for an intense pampering session.
ADVERTISEMENT - CONTINUE READING BELOW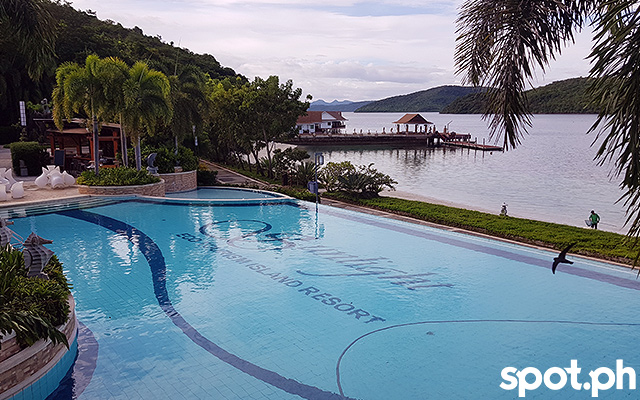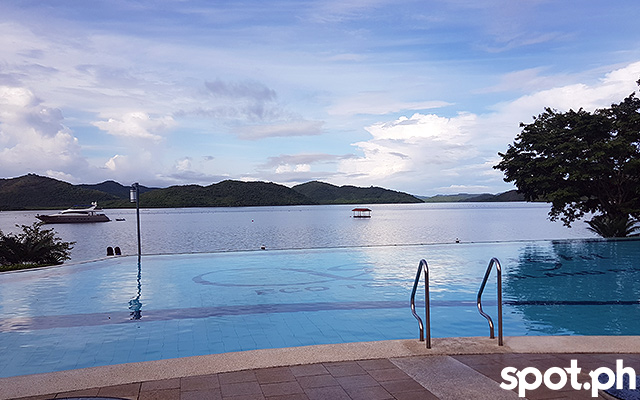 ADVERTISEMENT - CONTINUE READING BELOW
If you're in it to get active, there's a well-equipped gym on the island where you can absorb stunning views of the coast as you work out. You can also borrow a bike and cycle around the island; put on a sundress while you're at it to complete the sunny island vibe. We can't lie: the bright colors and curved handlebars of their retro-esque bikes completed the picture. A leisurely bike round the whole perimeter of the island—there's a paved path throughout—will take just around 20 minutes, so long as you're able to resist the urge to stop and take pictures every few meters.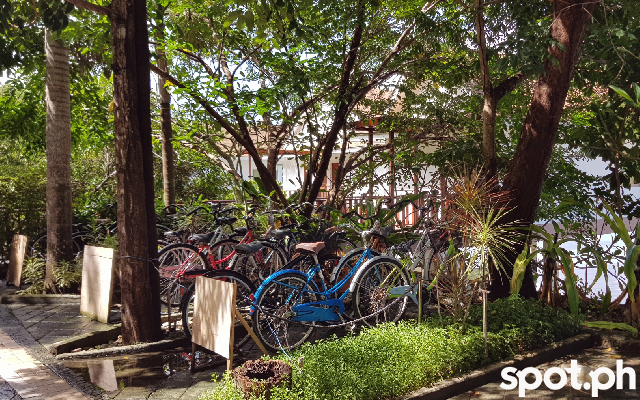 ADVERTISEMENT - CONTINUE READING BELOW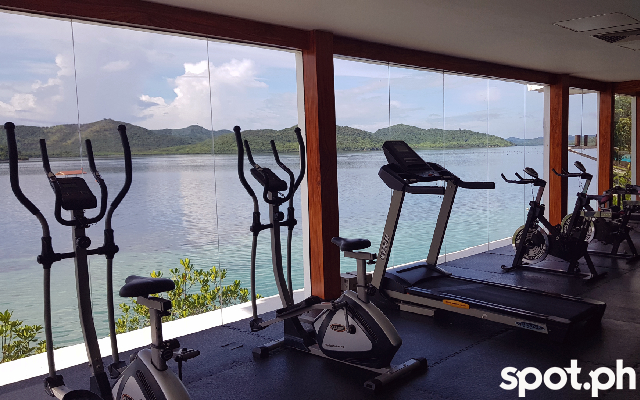 Here's the thing though: You are in Culion, Palawan, one of the best places in the world, arguably, to say hello to the fishes. SETIR has its own dive shop, and most of the staff are from the area, so they know exactly where to guide you for the best places. You won't even have to stray too far, or even too deep, to catch a glimpse of an incredibly diverse undersea world. Grab some snorkels and ask around for the best spots near the beaches, or if you're a diver, SETIR has packages curated for your sort.  
ADVERTISEMENT - CONTINUE READING BELOW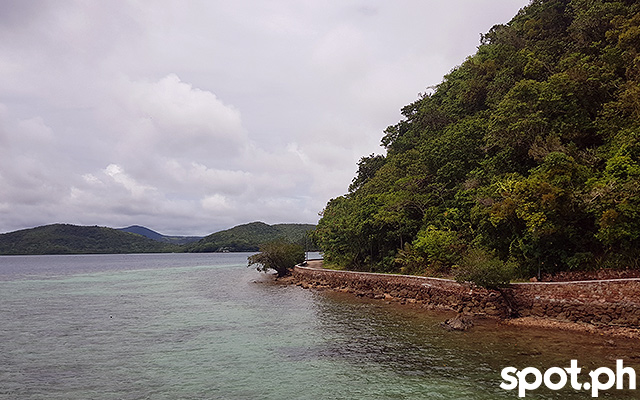 For the ultimate boating experience, your group can even rent out their yacht for a two-hour cruise to watch the sunset. Live like those folks you see on Instagram—make sure to get all the pics on the prow—and don't forget to take some time and watch northern Palawan's distinct islands go by as you glide on its waters. Don't forget to have a cocktail or other chill drinks in hand.
ADVERTISEMENT - CONTINUE READING BELOW
Where to Eat
There are 10 outlets set up on SETIR. You read that right: 10. You can sip on coffee and have breakfast at places like the Sun Cafe, Cafe Adlaw, and Island Garden Restaurant. For more specialty cuisine, they have smaller outlets such as the Rare Steakhouse, for a classic surf and turf and the like; Hotpot and KBBQ for good ol' samgyupsal; and even teppanyaki at Hikari. You can get your drinks on at The Cellar, a stellar little nook with an impressive selection of alcohol, or at the Poolside Patio, in between swim breaks.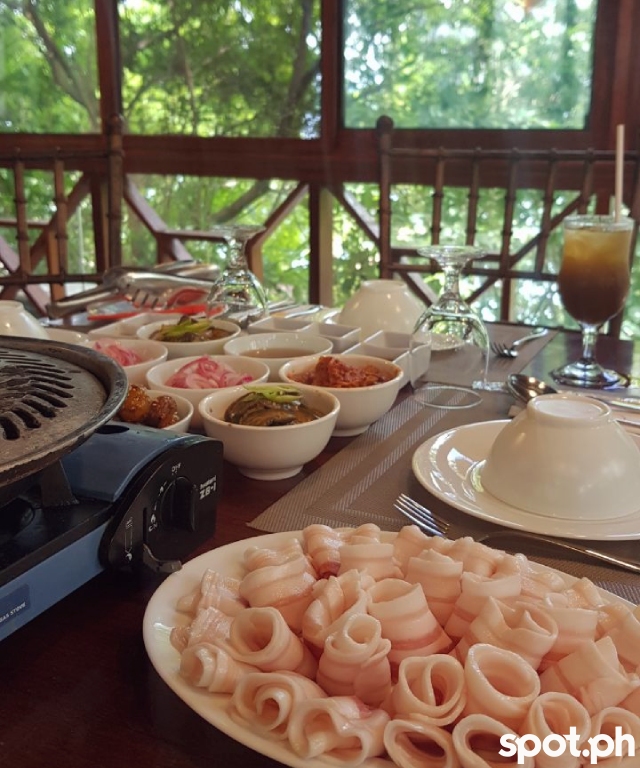 ADVERTISEMENT - CONTINUE READING BELOW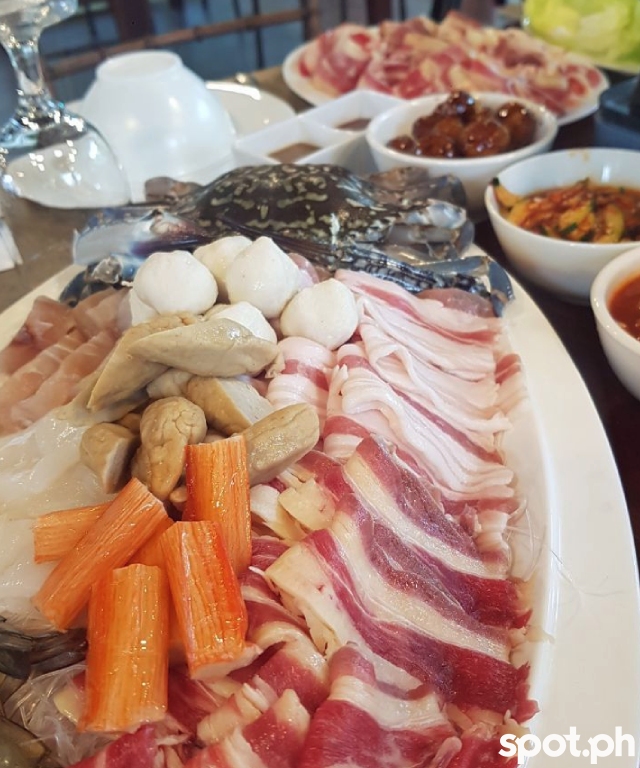 You can even get a little closer to the sea, literally, at Mangrove and Luna. These two restaurants sit a few hundred meters out at sea, connected by picturesque walkways to the island. You can get all kinds of different Filipino cuisine at Mangrove, all while surrounded by its namesake. Over at Luna,  you can enjoy sips and bar grub while watching the waters around you.
ADVERTISEMENT - CONTINUE READING BELOW
How to Get There
Another thing that sets SETIR apart is that they have bubble packages, which means that you can get packages inclusive of airfare and transfers. You can choose between the 4-day-3-night or 5-day-3-night packages; you can even choose whether you'd like to include diving tours or eating credits, depending on your priorities.
Flights are handled by their sister company Sunlight Air, which flies from Metro Manila to Busuanga daily. From there, a serviced coaster will bring you to Sunlight Coron on the mainland, where you'll take a speedboat to Naglayan Island, where SETIR is.
Check out our Tiktok video of Sunlight Ecotourism Island Resort:
The Sunlight Ecotourism Island Resort is on Naglayan Island, Culion, Palawan.
Package rates start at P39,508. For more information, visit the SETIR site.
Share this story with your friends!
---
Help us make Spot.ph better!
Take the short survey
More Videos You Can Watch
Load More Stories