Pandan Villas
Kalye Artisano, Lio Beach, El Nido, Palawan
Rates start at P17,500
At a Glance
Room: You have the villa all to yourself.
Food and drink: While you can prepare your own, Pandan Villas' staff can also cook your meals.
Staff: Villa manager Ms. Bernadette is always there for whatever you need.
Why you should stay: Not to be cliche about it, but it really is a home away from home.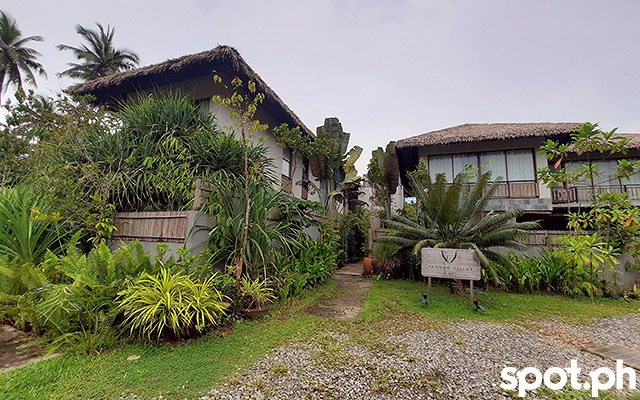 ADVERTISEMENT - CONTINUE READING BELOW
(SPOT.ph) While a pair of squirrels jumping from one tree branch to another may be something you expect to see only in one of David Attenborough's nature documentaries, the sight is actually typical in the Philippines' last ecological frontier: Palawan. El Nido in northern Palawan, in particular, is home to rich flora and fauna found nowhere else in the world, including the endemic Palawan tree squirrel and Palawan flying squirrel. And you can see them for yourself any time of the day when you stay at Pandan Villas, a collection of four two-storey villas tucked behind rows of trees and lush patches of green within Lio Tourism Estate. Rates start at P17,500 per villa for a group of four guests.
Here's everything you need to know about this El Nido villa:
Pandan Villas opened in March 2020, officially, at least. It was ready to accommodate its first set of guests on the weekend of March 14 and 15, which—as we all know—was when the government declared an "enhanced community quarantine" (a.k.a. a lockdown) in Luzon. El Nido, however, was one of the first tourist destinations in the country that eased border restrictions in the last quarter of 2020. With strict restrictions in place, Pandan Villas was able to finally open its doors.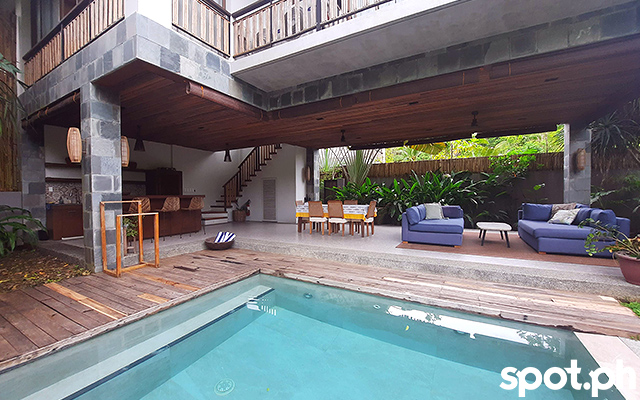 The concept, according to the owner, was inspired by their family's trip to Bali.
"[There's] one Christmas [that] we spent with the kids in Bali. That was the first time we stayed in a villa, not in a hotel. Because we're eight—I have six kids, we [thought] na mas sulit 'yong villa. So we tried it and we really enjoyed it. And we realized there's no product similar to what Bali offers in the Philippines, which is so strange. Or maybe there are, but it's not so known and you can't really find them so easily. Not like in Bali, di ba? That was the 'aha' moment. But at that time, we didn't connect yet that maybe we'll do it here. When we got this lot, we figured that we'd either wait, just sit on it, or build something that's just for us," she narrates.
ADVERTISEMENT - CONTINUE READING BELOW
By August 2019, they finally started the construction of Pandan Villas.
"But I did not set foot here. It became my husband's passion. He was like, 'Papasok ka na lang pag gawa na'. This whole idea is his concept, especially the design. He has very good ideas. He decided [that] we'll build something here similar to the Bali experience," she adds.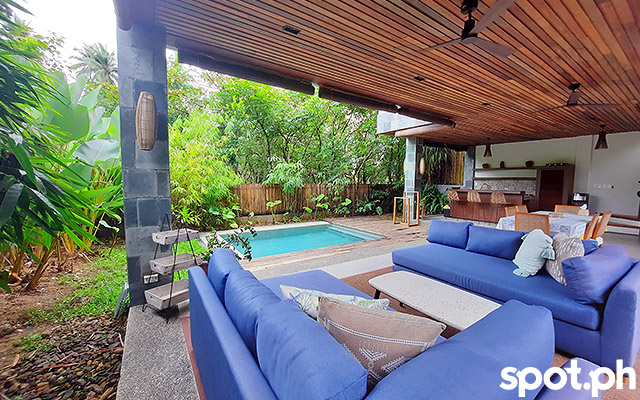 ADVERTISEMENT - CONTINUE READING BELOW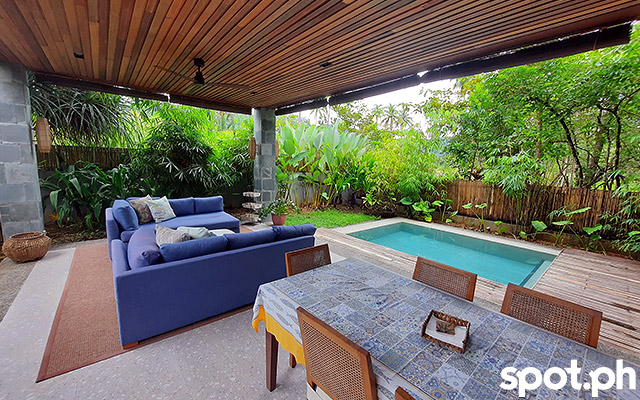 And the result? Four villas within an 800-square-meter property.
As soon as you enter, the open floor plan—which lets natural light and sea breeze come in and out of the villa—immediately makes sense. On one side, you have rays of sunlight streaming down comfortable couches in the living area. And on the other, you can see lush trees that serve as the local squirrels' playground while you take a dip in the pool. From the dining table, you can smell freshly brewed coffee from the Moka pot that's provided in the kitchen. The upstairs space, which has two bedrooms, works with the natural surroundings through glass doors that lead to a balcony and glass windows that let you enjoy the view.
ADVERTISEMENT - CONTINUE READING BELOW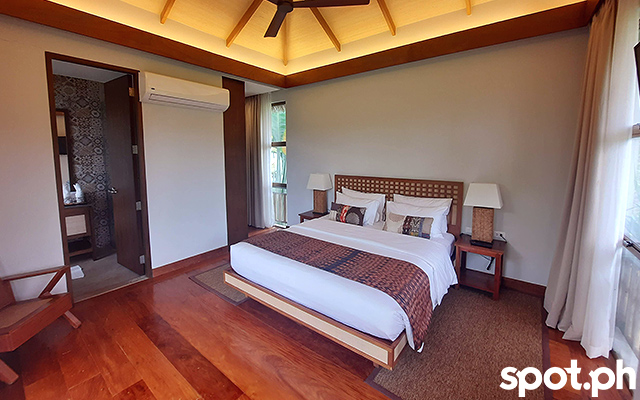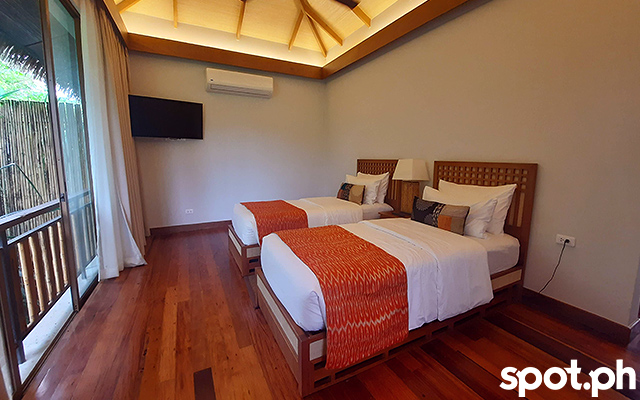 ADVERTISEMENT - CONTINUE READING BELOW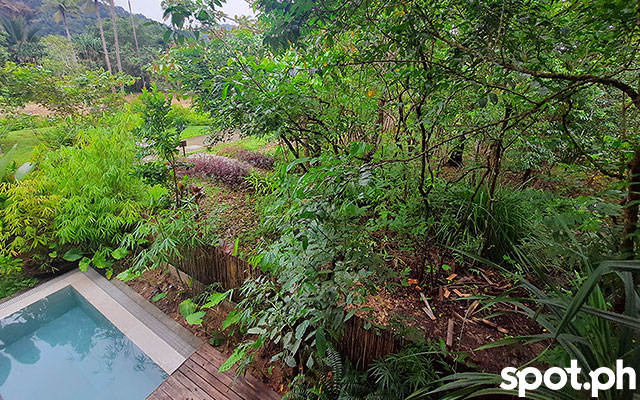 Adding to the villa's character is its furnishing. The bamboo curtains and wooden chairs and tables are from Puerto Princesa, the ceiling is made of repurposed wood from old houses in Nueva Ecija, and the pillars are covered in repurposed tiles from an old building in Makati.
ADVERTISEMENT - CONTINUE READING BELOW
The owner adds that they don't want to "compete in the space of hotels and resorts." Thus, the "home away from home" style of Pandan Villas. And if you have a home like this, even for a while, it's enticing to stay for a week (or a month, even).
"Parang corny naman if it's one night or two nights, at least three nights onwards to really experience," the owner quips. And we agree.
What to Do
With Pandan Villas' cozy ambience, it's tempting to just stay in and bask in the tranquil space. You can enjoy your cup of coffee without the hassle of attending an online meeting (unless you're not on vacation leave, of course). Or you can sit back and wait for the squirrels. We can't lie: we're obsessed with them.
But if you feel like you're finally ready to go out, Lio Tourism Estate's Forest Walk is right in front of Pandan Villas. The path, which can easily take you 10 to 15 minutes, leads to the art-slash-food hub Kalye Artisano, which eventually leads you to Lio Beach.
ADVERTISEMENT - CONTINUE READING BELOW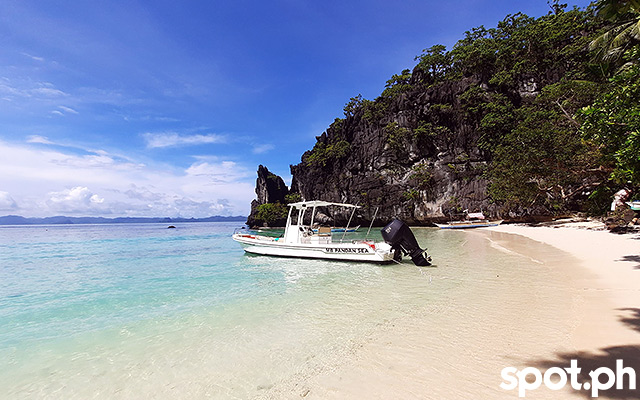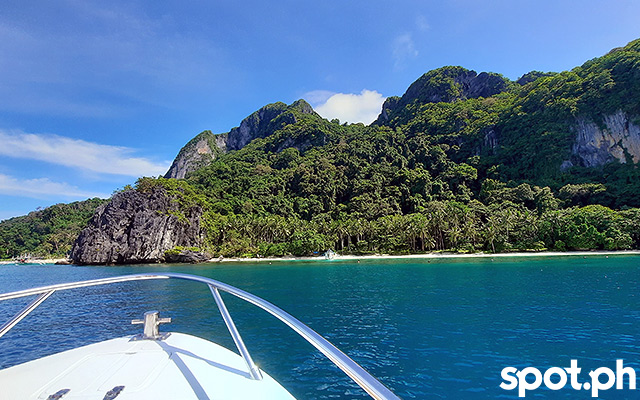 ADVERTISEMENT - CONTINUE READING BELOW
You can also book an exclusive tour with Pandan Villas' very own Pandan Sea, a speed boat that can bring you to El Nido's famous islands in Bacuit Bay.
Where to Eat
Since staying at Pandan Villas is "like having your own house in El Nido," you can also cook your own meals in their fully equipped kitchen. Shuttles are available to ferry you to and from downtown El Nido, where you can visit the wet market for fresh produce.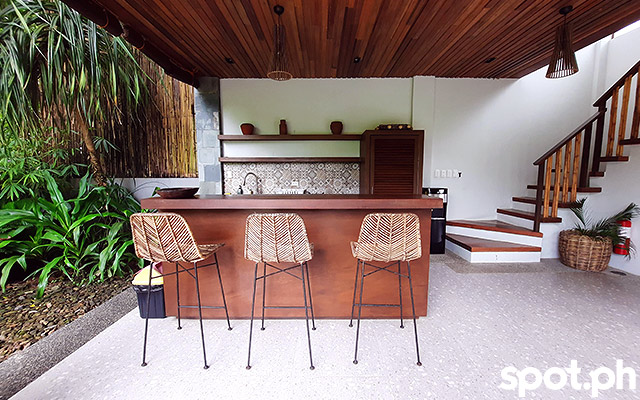 ADVERTISEMENT - CONTINUE READING BELOW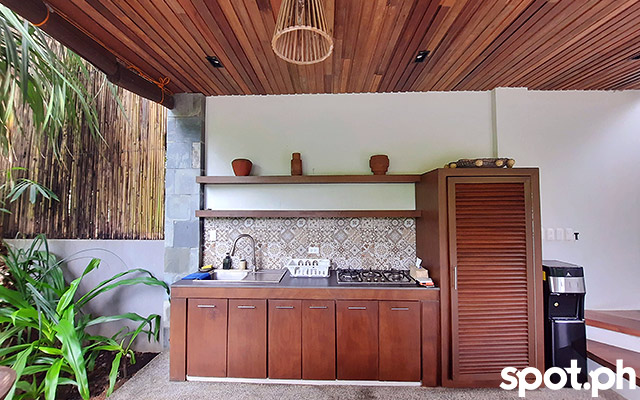 But you can also pay extra and have Kuya Gilbert, the villa chef, prepare delicious meals for you and your family.
When asked why people should go to El Nido, the owner quickly answers: "Because it's paradise." And staying at Pandan Villas brings you right in the middle of that paradise.
ADVERTISEMENT - CONTINUE READING BELOW
Check out our Tiktok video of this El Nido villa:
Pandan Villas is along Kalye Artisano, Lio Beach, El Nido, Palawan. Rates start at P17,500. For more information, visit Pandan Villas' website.
Share this story with your friends!
---
Help us make Spot.ph better!
Take the short survey
More Videos You Can Watch
Load More Stories