(SPOT.ph) It's time to stop thinking of museums as mere repositories of old objects, and start seeing them as places that house valuable reminders of history, aside from helping culture come alive. While the Philippines has its share of amazing museums, artifacts and works of art unfortunately have been destroyed through the years, whether due to war or neglect. This gives you all the more reason to visit museums abroad whenever you get the chance. So the next time you're on a trip around the globe, make sure to check out these world-class museums. 
The Metropolitan Museum of Art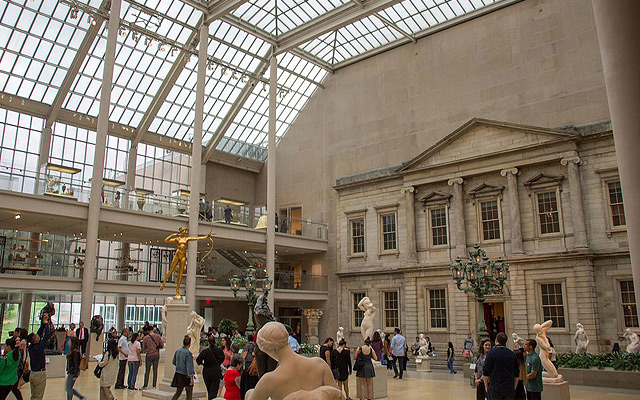 ADVERTISEMENT - CONTINUE READING BELOW
1000 5th Avenue, New York, New York
www.metmuseum.org
Fee: U.S. $25
Open from Sunday to Thursday, 10 a.m. to 5:30 p.m.; and Friday to Saturday, 10 a.m. to 9 p.m.
These days, people might recognize the Metropolitan Museum of Art and its popular steps because of the TV series Gossip Girl and movies like The Thomas Crown Affair and I Am Legend. It's not just a cool place to eat yogurt but it's also a place to explore ancient history and learn about the world. Also known as The Met, it is the largest museum in the Western world, boasting a collection with more than two million items. Don't miss Jackson Pollock's large-scale "Autumn Rhythm: Number 30" (1950), which is one of his creations three years into experimenting with the drip technique; and one of the two replicas of Emanuel Leutze's "Washington Crossing the Delaware" (1851) when you're there.
Musée du Louvre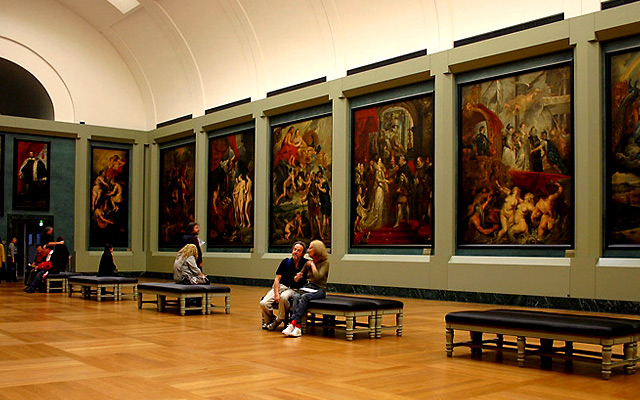 ADVERTISEMENT - CONTINUE READING BELOW
Recommended Videos
75058 Paris, France
www.louvre.fr/en
Fee: €17
Open from Wednesday to Monday, 9 a.m. to 6 p.m.
Once the residence of the French monarchy, the Louvre now serves as one of the most famous tourist attractions in France with artifacts dating from pre-historic times, up to the first half of the 19th century. Aside from the actual palace—which was originally a fortress during the reign of Philippe Auguste, the museum also houses the revered ancient sculptures "Venus de Milo" by Alexandros of Antioch and "Winged Victory of Samothrace" by Pythokritos. If the latter looks familiar, that's because it was one of the works of art featured in The Carters' "Apeshit" music video. Jacques-Louis David's "The Coronation of Napoleon," Leonardo da Vinci's "Mona Lisa," and Rosso Fiorentino's "Pietà" are the other important Louvre pieces that you may have also seen from the Jay-Z and Beyoncé hit.
The British Museum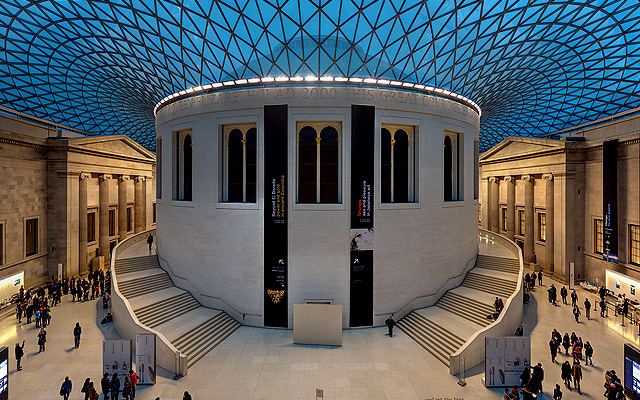 ADVERTISEMENT - CONTINUE READING BELOW
Great Russell Street, London, England
www.britishmuseum.org
Admission is free
Open from Saturday to Thursday, 10 a.m. to 5:30 p.m.; and Friday, 10 a.m. to 8:30 p.m.
Eight million archeological and ethnographic objects are kept in The British Museum, Britain's largest museum. Its Egyptian Sculpture Gallery, which has the second largest collection outside Egypt, houses stylized depictions of kings and deites from the Old Kingdom as well as architectural pieces from temples and tombs. 
You can also find within its premises a collection of stone objects acquired by Lord Elgin from the Parthenon in Athens. Back then, he was the ambassador to the Ottoman Empire, of which ancient Athens was a colony. According to the British Museum, the artifacts were purchased by the British Parliament from Lord Elgin in 1816. Controversy about its ownership have surrounded the Elgin Marbles since 1925, and advocates of its return to Greece are still trying to argue the issue.
ADVERTISEMENT - CONTINUE READING BELOW
State Hermitage Museum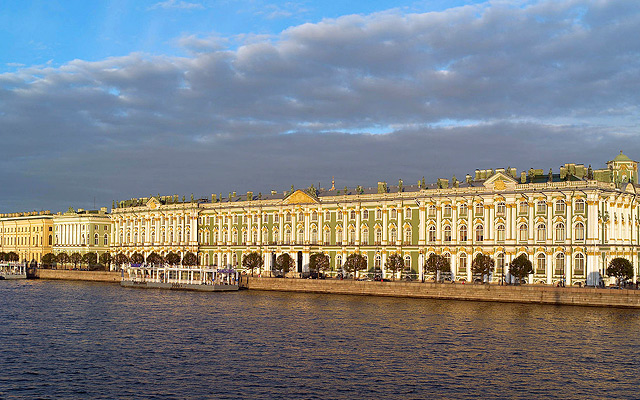 2 Dvortsovaya Square, St. Petersburg, Russia
www.hermitagemuseum.org
Fee: 700 Russian Ruble
Open on Tuesday, Thursday, Saturday, and Sunday, 10:30 a.m. to 6 p.m.; Wednesday and Friday, 10:30 a.m. to 9 p.m.
More than three million items from the Stone Age to the early 20th century are spread out across the 233,345 square-meter property of the State Hermitage Museum in St. Petersburg. It houses over three million items spread out in six historic buildings, including the famous Winter Palace that was once a residence of czars, including Catherine the Great, who actually founded the museum. Some of its most important collections include artifacts from the Scythian peoples, an ancient tribe that flourished from 900 B.C. to 200 B.C. in what is now known as southern Siberia.
ADVERTISEMENT - CONTINUE READING BELOW
The Palace Museum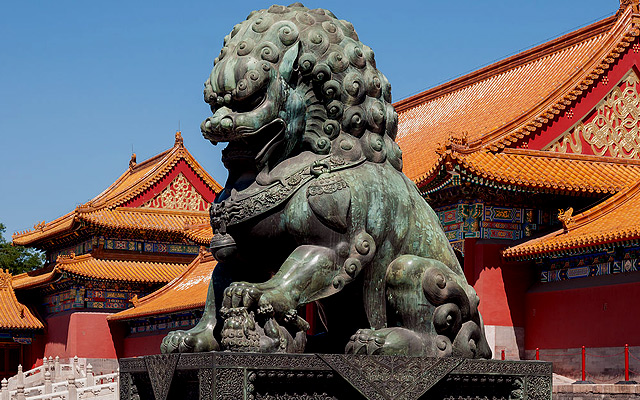 4 Jingshan Front Street, Dongcheng, Beijing, China
en.dpm.org.cn
Fee: 60 yuan (April to October) or 40 yuan (November to March)
Open from Tuesday to Sunday, 8:30 a.m. to 5 p.m. (April to October) and 8:30 a.m. to 4:30 p.m. (November to March)
In the heart of Beijing lies the Forbidden City, a palace complex that served as the residence of emperors and their families for five centuries. This architectural and cultural treasure was turned into the Palace Museum in 1925, which was declared a UNESCO World Heritage Site in 1987. Currently, the total number of works of art in the Museum's collection exceeds 1.8 million from different dynasties, including a wine vessel from China's Northern Dynasties and a 14th-century painting by Wang Meng titled "Ge Zhichuan Relocating."
ADVERTISEMENT - CONTINUE READING BELOW
Acropolis Museum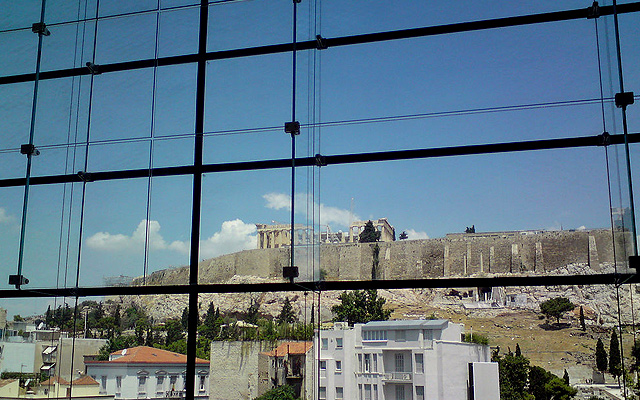 Dionysiou Areopagitou Street, Athens, Greece
www.theacropolismuseum.gr/en
Fee: €5
Open from Monday to Thursday, 9 a.m. to 5 p.m.; Friday, 9 a.m. to 10 p.m.; Saturday and Sunday, 9 a.m. to 8 p.m.
Ancient Greece comes alive at Acropolis with its transparent glass floor where you can view archeological finds and excavations of an actual archeological site. The exhibits in the Archaic Gallery (seventh century BC to 480 BC) are also quite unique in the sense that you can view three-dimensional displays from all sides. The main attraction, obviously, is the Parthenon Gallery on the third floor, where you can view a life-sized installation of the frieze of the Athenian temple.
ADVERTISEMENT - CONTINUE READING BELOW
Smithsonian National Museum of Natural History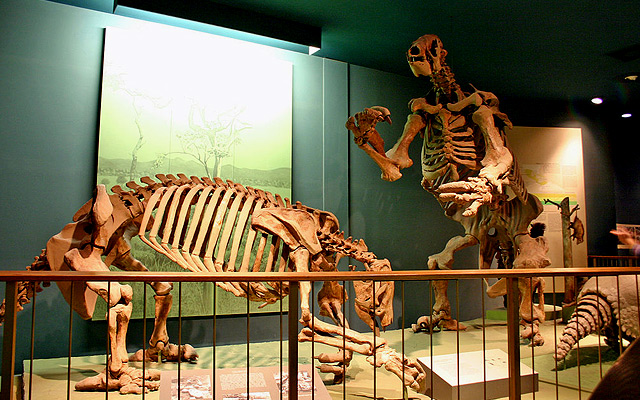 10th Street and Constitution Avenue, NW, Washington, DC
www.si.edu/museums
Admission is free
Open daily from 10 a.m. to 5:30 p.m.
With 19 museums, galleries, gardens, and a zoo, the Smithsonian Institute is a complete package. Their roster includes the Air and Space Museum, the American History Museum, and most importantly, the Natural History Museum, which was featured in the Night at the Museum movie series. It is said to be the most visited natural history museum in the world with its 126 million specimens of plants, animals, fossils, rocks, and other human artifacts. Do stop by the huge replica of a North Atlantic Right Whale hanging from the ceiling—it's definitely hard to miss! 
ADVERTISEMENT - CONTINUE READING BELOW
Musee d'Orsay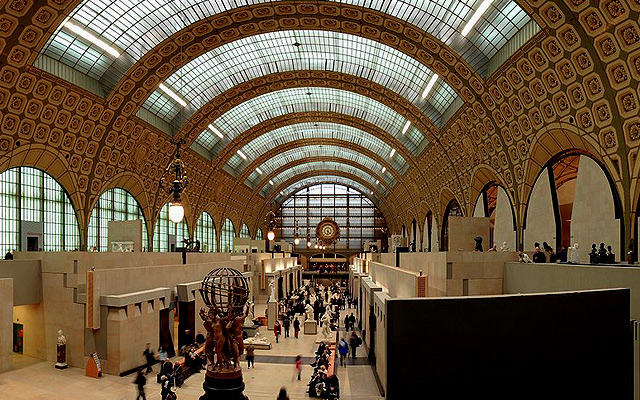 Rue de Lille, Paris, France
www.musee-orsay.fr/en
Fee: €14
Open on Thursday, 9:30 a.m. to 9:45 p.m.; from Tuesday to Wednesday and Friday to Sunday, 9:30 a.m. to 6 p.m.
A former railway station designed in the Beaux-Arts style, this museum is now internationally renowned for having the largest collection of Impressionist and Post-Impressionist Art. This includes Edgar Degas's "Little Dancer of Fourteen Years" (1880), Édouard Manet's "The Luncheon on the Grass" (1863), and Pierre-Auguste Renoir's "Bal du moulin de la Galette" (1876). Van Gogh's controversial self-portrait, painted months before his death, is also a must-see.
ADVERTISEMENT - CONTINUE READING BELOW
Rijksmuseum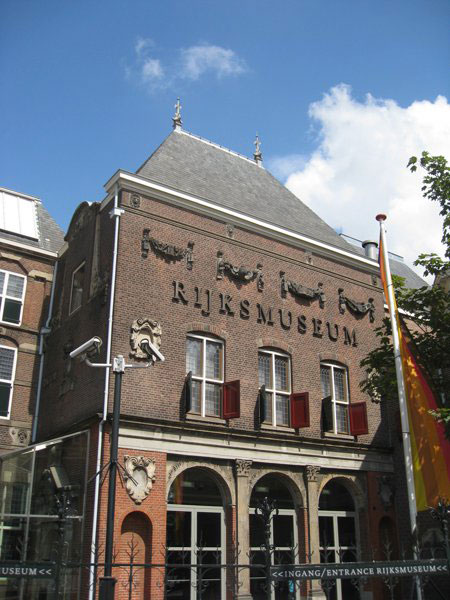 Museumstraat, Amsterdam, Netherlands
www.rijksmuseum.nl/en
Fee: €19
Open daily from 9 a.m. to 5 p.m.
While the Rijksmuseum holds Medieval art, it is their collection of 17th-century paintings by Dutch masters that you can't miss. The museum's collection includes Rembrandt van Rijn's "The Night Watch," which was one of the most famous paintings during the Dutch Golden Age. Its size is so colossal that it actually occupies a whole room in the Rijksmuseum. Make sure to walk (or even bike!) through The Passage, where you'd often see street musicians play classical music because of its excellent acoustics.
ADVERTISEMENT - CONTINUE READING BELOW
Musei Vaticani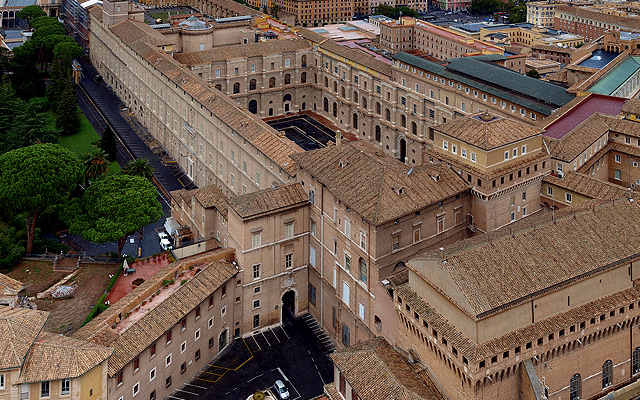 Viale Vaticano, Rome
www.museivaticani.va
Fee: Rates start at €17
Hours vary per site
Twenty-two separate collections, a chapel, and a garden comprise Museu Vaticani. The paintings in all sites, of course, focus heavily on religious scenes and figures, including the Vatican's collection of medieval and Renaissance paintings. One of its most popular sites is the Sistine Chapel, which has Michelangelo's ceiling fresco, "The Creation of Adam." Another must-see site is the Stanze of Raphael, a collection of rooms—Room of Constantine, Room of Heliodorus, Room of the Segnatura, and Room of the Fire in the Borgo—located on the second floor of the Julius II della Rovere's Pontifical Palace in the 1500s. To better appreciate the museums, guided tours are available through Museu Vaticani's website.
ADVERTISEMENT - CONTINUE READING BELOW
Share this story with your friends!
---
Help us make Spot.ph better!
Take the short survey
Load More Stories