10 Exciting Things to Do in Thailand
From shopping in Bangkok's newest mall to marveling at a historic site.
(SPOT.ph) Only three hours—by plane—away from Manila, Thailand is a popular destination among Filipino travelers who love a good mix of cultural landmarks, foodie destinations, and shopping hotspots. Archaeological findings suggest that their roots date as far back as 500 BC, and most of what's known about the country, formerly known as Siam, is a series of the rising and falling of kingdoms. Along with this rich history is the construction and destruction of temples and palaces, the exchange of cuisines among Southeast Asian peoples, and the arrival of modernization that we know today. Whether you have 24 hours to visit Bangkok or a few days to explore the rest of the country, there's something for every type of traveler.
Here are exciting things to do when you find yourself in Thailand:
Take amazing photos of an ancient 14th-century city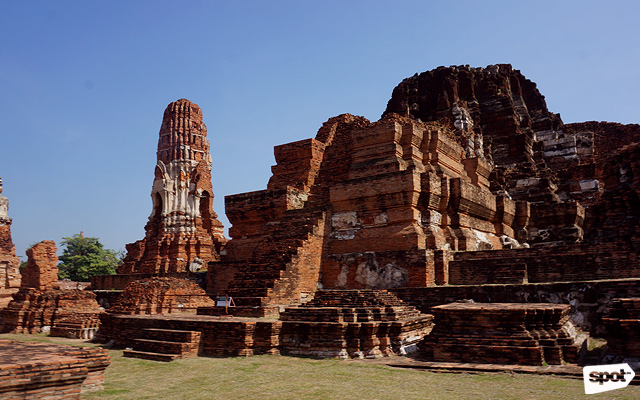 Before Bangkok was the center of Thailand, there was Ayutthaya, which served as the capital of what was then called Siam. This historic city, founded in 1350, flourished from the 14th to the 18th centuries when it was an important center of trade and diplomacy in the world. Most of it, however, was razed to the ground during an attack by the Burmese army in 1767. What was left is an archaeological ruin that features about 50 stone temples with a one-of-a-kind Siamese style and a mix of Khmer architecture. Now, this 289-hectare destination discovered in 1991 is a designated UNESCO World Heritage Site.
ADVERTISEMENT - CONTINUE READING BELOW
Visit all of Thailand's temples in one go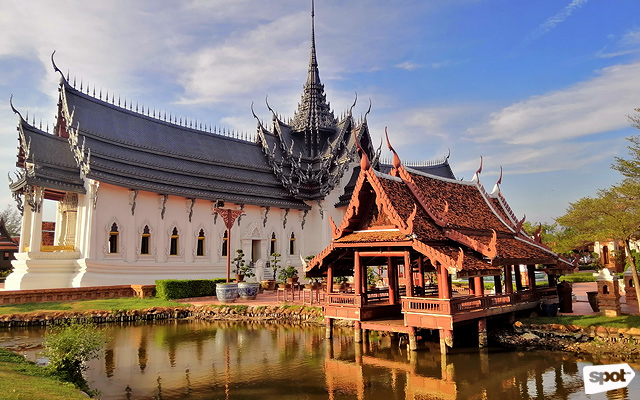 Visiting hundreds of monuments, palaces, and Buddhist images may take you a day or so, but Ancient City or Muangboran lets you check out life-sized replicas of the most famous places in the country in just half a day. (It's like our very own Nayong Pilipino!) A total of 116 structures are laid out in 320 acres of landscaped gardens, each placed side by side with places that may have already been destroyed (like the former Grand Palace of Ayutthaya) or sites that may be too far to see given the limited time (like the Wat Khao Phra Viharn on the Cambodian border). The various architectural wonders are arranged in clusters, starting with structures from the Dvaravati period to the Rattanakosin era.
Muangboran is at Sukhumvit Road, Bangpoomai, Amphoe Samut Prakan, Samut Prakan Province. It is open daily from 9 a.m. to 7 p.m. For more information, visit Muangboran's website.
CONTINUE READING BELOW
Recommended Videos
Enjoy one of Phuket's most admired views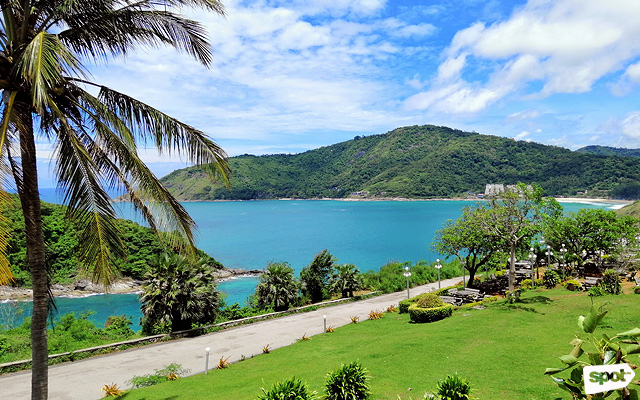 Unlike the bustling metropolis of Bangkok, Phuket—an island province in western Thailand—is an island paradise with coral reefs, beach strips, a wildlife park, and other natural wonders. Promthep Cape, which is on the southmost point of Phuket, is a popular tourist destination for its picturesque view of Andaman Sea, nearby smaller islands, and surrounding tall cliffs. It also offers front-row seats to the best sunset on the island.
Marvel at a decades-old Thai-style house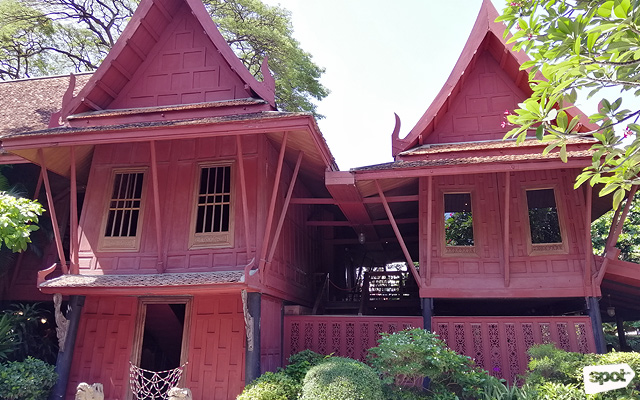 ADVERTISEMENT - CONTINUE READING BELOW
Right after World War II,  major general James H.W. Thompson was sent to Thailand to organize the United States' wartime intelligence agency in Bangkok. He was discharged from the army a year later, but he knew that the Asian country would always be his home. He "almost singlehanded(ly) saved Thailand's vital silk industry from extinction," says Time magazine, after establishing the Thai Silk Company Limited in 1948. Later known as the "Thai Silk King," he employed locals and even allowed women weavers to work from home. His home, which was built in 1959, is located in central Bangkok. It features six interconnected Thai-styled houses, which boasts large collections of Buddhist statues, Thai paintings, white-and-blue porcelain from China, and other antique pieces. After Thompson's sudden disappearance in Malaysia in 1967, the well-preserved house was opened to the public and now serves as a museum. To this day, the ex-army man's body is yet to be found.
The Jim Thompson House Museum is at 6 Soi Kasemsan 2, Rama 1 Road, Bangkok, Thailand. It is open daily from 9 a.m. to 6 p.m. For more information, visit Jim Thompson House Museum's website.
Watch a Muay Thai fight right where it started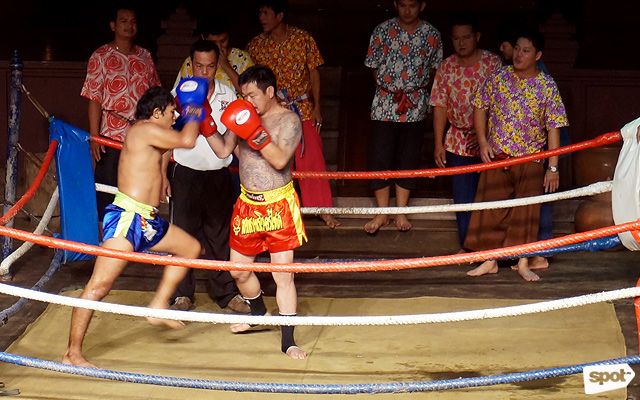 ADVERTISEMENT - CONTINUE READING BELOW
Nowadays, Muay Thai is known for the full-body workout it entails. There are a lot of stories and legends on where and how this combat sport started, but common among them is that this combat sport dates back several centuries in ancient Siam and focuses on using the entire body as a weapon. You can watch a thrilling Muay Thai fight at places like the New Lumpinee Boxing Stadium, which is close to Don Muang Airport; Rajadamnern Boxing Stadium, which is oldest boxing stadium and first Muay Thai venue in the city; and the Siam Boxing Stadium, which was the first to have a female commentator.
Cruise along Chao Phraya River at night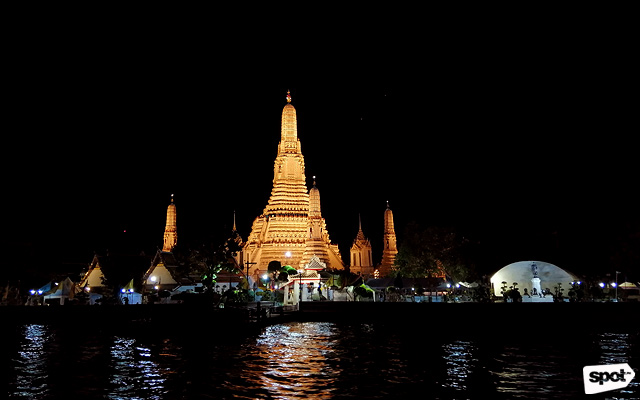 Unlike Metro Manila, Bangkok uses its network of rivers as a transport system to minimize traffic congestion on its roads. Chao Phraya is the country's major waterway, which begins in Nakhon Sawan Province, flows through the capital, and finally into the Gulf of Thailand. Small canals split off from the main river, extending water transport to other parts of the city. But aside from this practical function, Chao Phraya also provides front-row seats to a beautiful view of Bangkok's riverside sights. If you have a few hours (and baht) to spare, you can sign up for a luxury river cruise and dining experience through Grand Pearl where you can enjoy a good buffet meal and some entertainment.
ADVERTISEMENT - CONTINUE READING BELOW
Get up close with herds of tigers and lions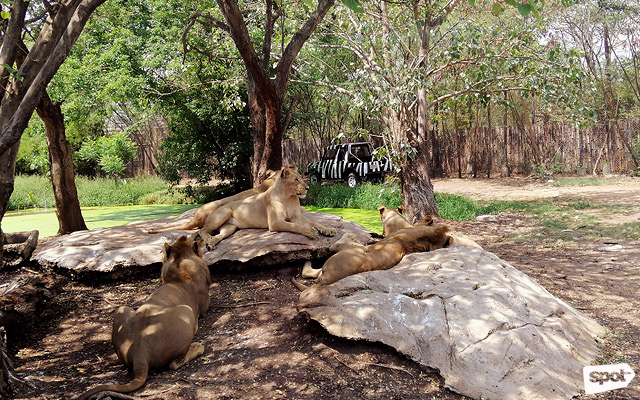 Safari World, which opened in 1988, is famous for its eight-kilometer long road where tourists can drive through in their own cars or rented park bus. The first thing that you'll see as soon as you enter the open zoo are herds of zebras and giraffes, and flocks of ostriches and pelicans. But behind a couple of massive metal gates is a sprawling property where tigers, lions, and black bears run free. As long as you stay inside your car (with doors closed!), you're fine.
Safari World is at 99 Panyaintra Road, Samwatawantok, Klongsamwa, Bangkok, Thailand. It is open daily from 9 a.m. to 5 p.m. For more information, visit Safari World's website.
Find out how an elderly Thai person won the lottery after "talking" to a Buddhist statue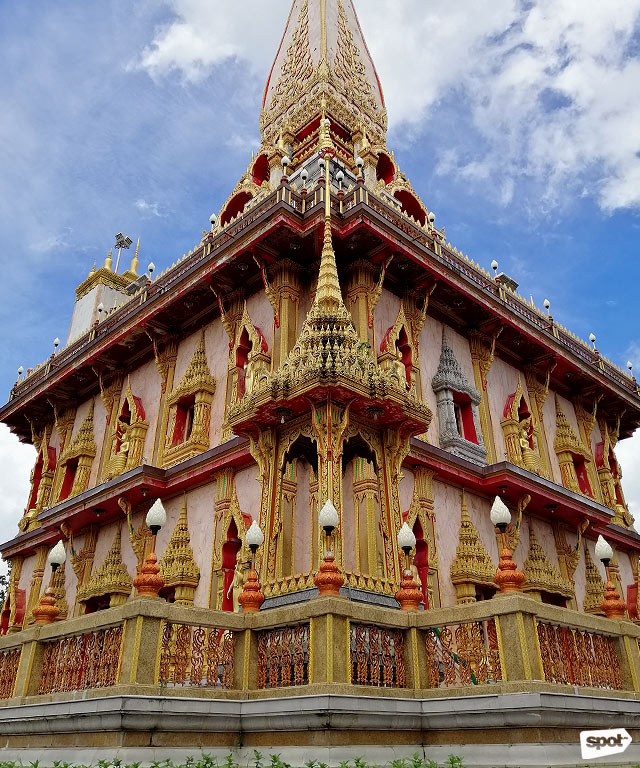 ADVERTISEMENT - CONTINUE READING BELOW
Wat Chalong, Phuket's largest temple complex, is known for the Poh Than Jao—a Buddhist statue on the western hall of the site. Legend has it that an elderly gentleman called Ta Khee-lek would visit the image, "consult" lottery numbers with it, and go on to win the cash prize. He became so famous that his statue is placed in the same hall as that of Poh Than Jao's.
Wat Chalong is at Chaofa Road (West), Chalong, Phuket, Thailand. It is open from 7 a.m. to 5 p.m. For more information, visit Wat Chalong's website.
Go shopping while on a boat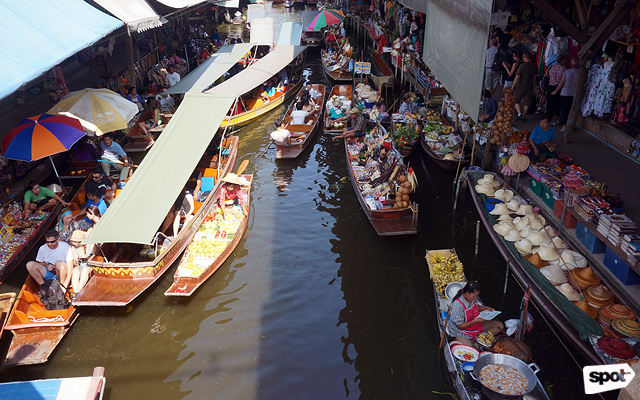 Like most cities in Asia, Bangkok is known as a shopping haven. But the country has a one-of-a-kind take on shopping—floating markets! Tourists can board a boat and paddle down rivers and canals lined with shops on their riverbanks. Other boats also have items for sale onboard. Some of the most popular floating markets: Damnoen Saduak in Ratchaburi, Amphawa Floating Market in Samut Songkhram, and Klong Lat Mayom Floating Market in Krung Thep Maha Nakhon.
ADVERTISEMENT - CONTINUE READING BELOW
Go shopping (again) in Bangkok's newest mall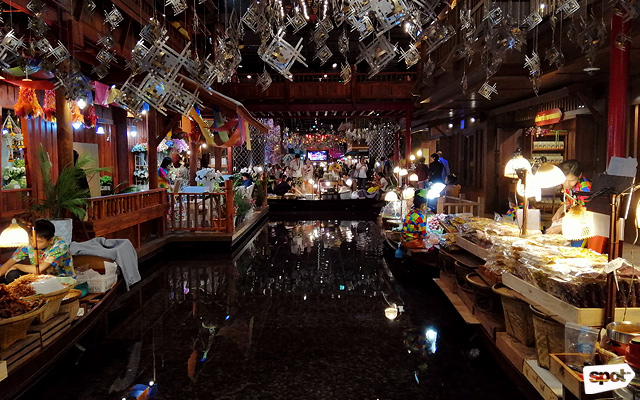 Iconsiam, which opened in November 2018, is one of Bangkok's biggest riverside entertainment and retail complexes. It features 525,000 square meters of shops, including high-end brands like Hermès, Dior, Louis Vuitton, Bvlgari, and Ferragamo. But if you're more interested in local products, the whole basement of Iconsiam—called SookSiam—features small business operators and cottage industry artisans from the 77 provinces of Thailand. Here you can find tie-dye clothing and handwoven textiles from Phrae province, native flowers and plants, and street food sold in a mall setting.
Iconsiam is at 299 Charoen Nakhon Soi 5, Charoen Nakhon Road, Khlong Ton Sai Subdistrict, Khlong San District, Bangkok, Thailand. It is open daily from 10 a.m. to 10 p.m. For more information, visit Iconsiam's website. 
How to get there: Philippine Airlines has 25 flights from Manila to Bangkok and four flights from Cebu to Bangkok each week.
ADVERTISEMENT - CONTINUE READING BELOW
Share this story with your friends!
---
Help us make Spot.ph better!
Take the short survey
Load More Stories