10 Romantic Places in Bali for Newlyweds
Spend your honeymoon on this magical island.
(SPOT.ph) Whether you're the type of couple who craves new adventures or a pair who simply loves to lounge around, Bali in Indonesia has a variety of activities to suit your interests. Against the backdrop of pristine beaches, tropical forests, and ancient temples, you'll be able to get to know each other on a deeper level and build new memories that will last a lifetime.
Also read:
The SPOT.ph Guide to Bali
The Best Things to See and Do in Bali in 24 Hours
10 Places in Bali for the Artsy Traveler
Food Crawl: Where to Eat in Seminyak, Bali
Here are 10 places to visit in case you're on a honeymoon in Bali:
Uluwatu Temple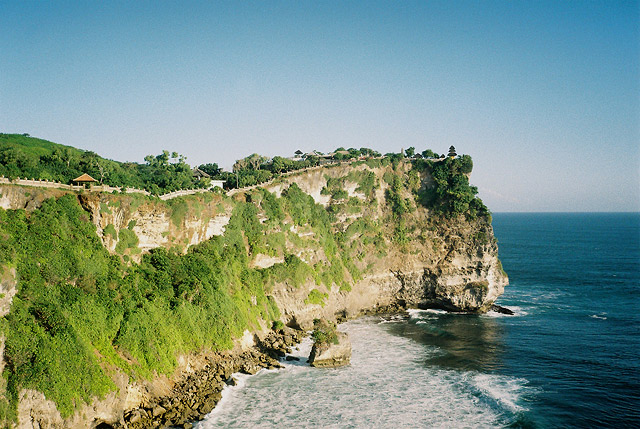 Perched on top of a steep cliff overlooking the Indian Ocean, Uluwatu Temple is one of Bali's spiritual pillars. As you walk up the path leading to the temple, you'll be able to appreciate the exquisite Balinese architecture, check out the details of ancient sculptures, and marvel at the stunning views. Just before sunset, find a good seat by the stage on top of the cliff and get ready to watch the Kecak dance, a traditional Balinese fire dance based on the Ramayana. Not only is this temple a romantic spot for honeymooners, it's also a place where you can say a prayer asking the Hindu gods to bless your marriage. 
ADVERTISEMENT - CONTINUE READING BELOW
The Uluwatu Temple is at Jalan Raya Uluwatu, Pecatu, Badung, Bali. It is open daily from 9 a.m. to 6 p.m.
Ayana Resort and Spa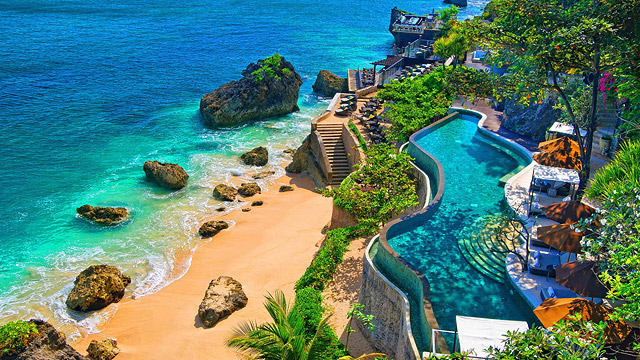 After all the stress of wedding preparations, newlywed couples need some downtime to relax and get pampered—and this picturesque resort is the perfect place for that. Enjoy lazy days sunbathing at nearby Jimbaran Beach or swimming in the resort's 12 luxurious pools. Then, have an invigorating couples massage at the world-class spa or simply spend some quiet time with each other at your gorgeous villa. Cap off the night with dinner and drinks at the Rock Bar, which offers stellar views of the sunset and the sea. 
Ayana Resort and Spa is at Jl. Karang Mas Sejahtera, Jimbaran, Bali.
Lovina Beach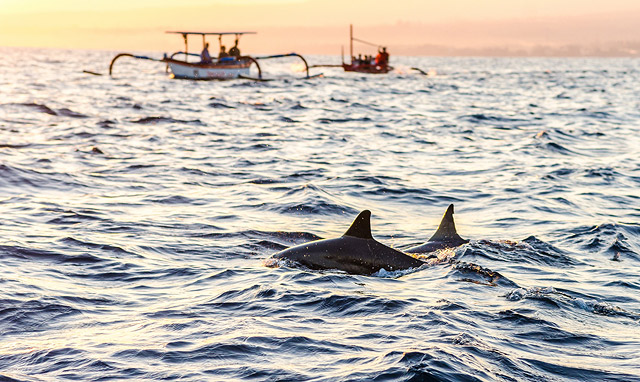 CONTINUE READING BELOW
Recommended Videos
Escape the crowded tourist spots in the south and journey to Lovina Beach in the northern part of Bali. Wake up at the crack of dawn and take a boat out into the ocean to watch the sunrise and see dolphins frolicking in their natural habitat. After that, rest your tired muscles and take a dip in the nearby Banjar Hot Springs. If you've got energy to spare, take a quick hike to Gitgit Waterfalls and bathe in its cool waters. Be sure to take lots of pictures so you can show them to your future kids and grandkids! 
Lovina Beach is in Lovina, Bali.
Tanah Lot Temple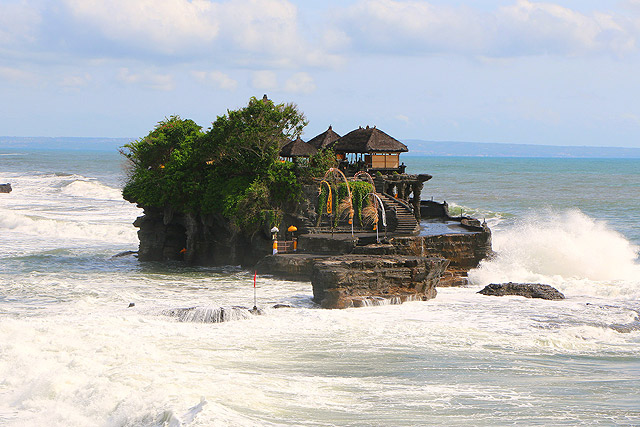 A temple built on top of a large rock formation, Tanah Lot literally means "land in the sea." When the tide comes in, the rock becomes completely surrounded by water, giving the holy place an even more ethereal feel. Atlow tide, though, you can walk to the base of the temple and ask the priests to bless your union. The temple is famous for its beautiful view of the sunset, but thousands of tourists also visit at this time so make sure to go there early to get a good spot for picture-taking.  
ADVERTISEMENT - CONTINUE READING BELOW
Tanah Lot Temple is at Jl Tanah Lot, Beraban Village, Kediri Sub District, Tabanan Regency, Bali. It is open daily from 7 a.m. to 7 p.m. Tickets are at 60,000 rupiah (approx. P200).
Tegallalang Rice Terraces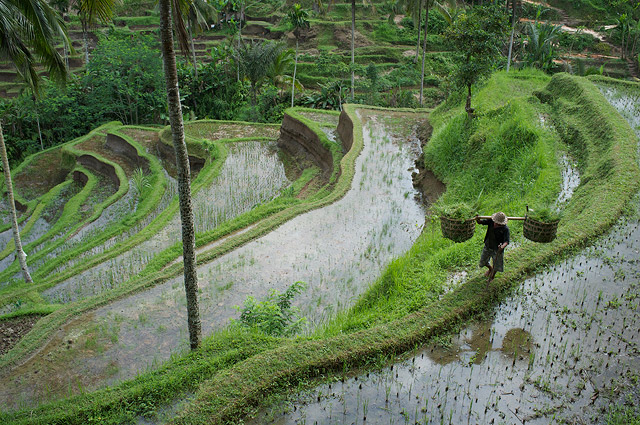 Have you ever dreamed of getting away from the city and living in the countryside? For just a few hours, you can enjoy life amidst the beauty of nature at Tegallalang Rice Terraces. Stroll hand in hand amidst the lush green paddies or have a picnic at one of the tranquil spots overlooking the rice fields. But for an even more unique vantage point, hop aboard the Aloha Ubud Swing, where you and your better half can admire the view from several meters above the ground—and take a bunch of cool photos for the 'gram. 
The Tegallalang Rice Terraces are located at Jl. Raya Tegallalang, Tegallalang, Kabupaten Gianyar, Bali. Opening hours for the Aloha Ubud Swing are from 8 a.m. to 5 p.m.  
ADVERTISEMENT - CONTINUE READING BELOW
Tirta Gangga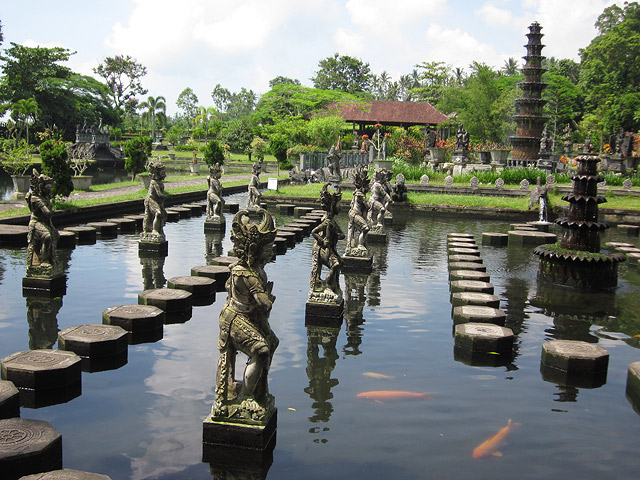 Any couple will feel like a newly crowned king and queen in this former royal palace. Located in eastern Bali, Tirta Gangga is an idyllic spot known for its cultural and religious significance. Also known as the "water palace" or "water garden," the area is filled with fish ponds, swimming pools, and towering fountains. Stone carvings and statues serve as guardians of the garden. And if you want to feel like you're walking on water, there are stepping stones that allow you to go to the middle of the pond and feed the brightly colored koi. 
Tirta Gangga is at Jalan Raya Abang Desa Adat, Ababi, Abang, Kabupaten Karangasem, Bali. It is open daily from 7 a.m. to 6 p.m. Tickets are at 30,000 rupiah (roughly P110).
Gateway to Heaven, Lempuyang Temple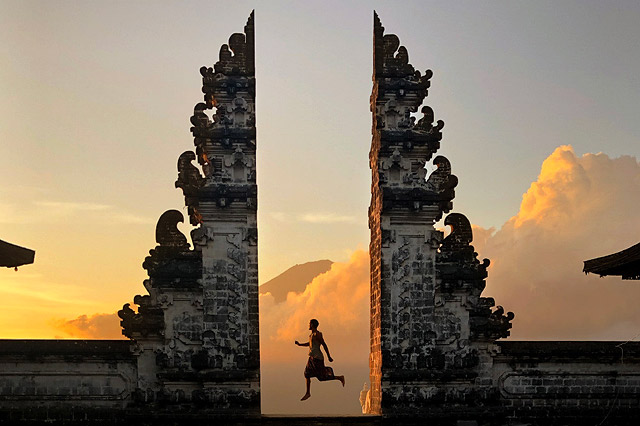 ADVERTISEMENT - CONTINUE READING BELOW
This sacred temple is located on top of Mt. Lempuyang. As you reach the ancient gates, the clouds part to reveal a view of Mt. Agung, standing guard over the valley below. No wonder it's called the Gateway to Heaven—the only thing missing is an angel ready to welcome you home. Once you've taken the customary couple photos, walk around the temple complex to see the other sites and observe local worshippers. If you want to reach the highest temple, you'll need to climb over 1500 steps to get there. Consider this the first test of your marriage—do you have what it takes to get to the peak of the mountain? With each other's support, you'll surely be able to conquer any challenge. The view from the top is totally worth it! 
Lempuyang Temple is at Bunutan, Abang, Seraya Bar., Kec. Karangasem, Kabupaten Karangasem, Bali. It is open daily from 7 a.m. to 5 p.m. There is no entrance fee but donations are encouraged.
Tirta Empul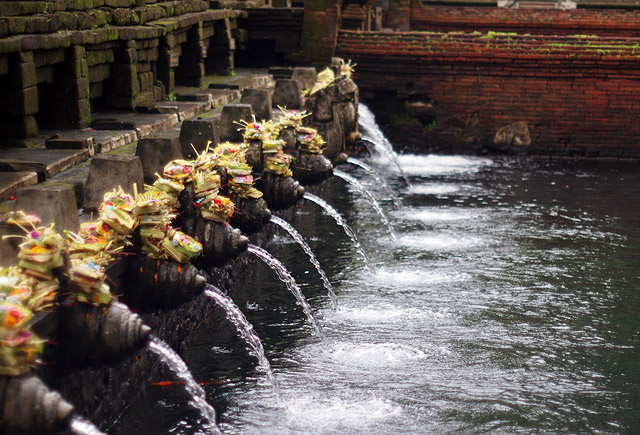 ADVERTISEMENT - CONTINUE READING BELOW
Have your own Eat, Pray, Love moment at the holy waters of Tirta Empul, one of the filming locations for the movie based on Elizabeth Gilbert's best-selling book. Balinese Hindus come here to cleanse their body and soul, and it wouldn't hurt for you to give it a try as well. It would help to observe how the locals do it or ask them about the proper procedure before beginning the purification ritual. Think about what you want to pray for (Good health? A new home? A baby?) as you stand under the water gushing from each spout. You'll come out of the experience feeling refreshed and purified. 
Tirta Empul is at Jl. Tirta, Manukaya, Tampaksiring, Kabupaten Gianyar, Bali. Opening hours are from 8 a.m. to 6 p.m. Tickets are at 15,000 rupiah (roughly P55).
Menjangan Island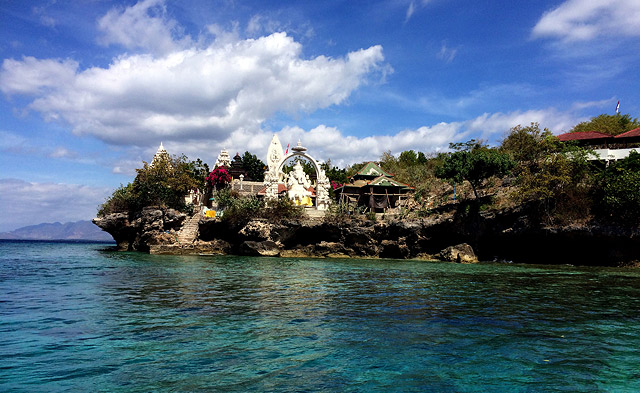 Located on the north west coast of Bali, this island is the perfect getaway for couples who love exploring the underwater world. Put your snorkels or scuba gear on and dive deep to see the coral reefs, colorful fish, and other sea creatures at the Menjangan National Marine Park. Menjangan actually means "deer" in Bahasa so don't be surprised if you see a few of them roaming around. In this relatively secluded island, newlyweds can enjoy each other's company while lounging on the beach, taking long walks, dining on fresh seafood, and simply relishing the beauty of nature. 
ADVERTISEMENT - CONTINUE READING BELOW
Menjangan Island is at Pulau Menjangan, Sumber Klampok, Gerokgak, Buleleng Regency, Bali.
Sukawati Art Market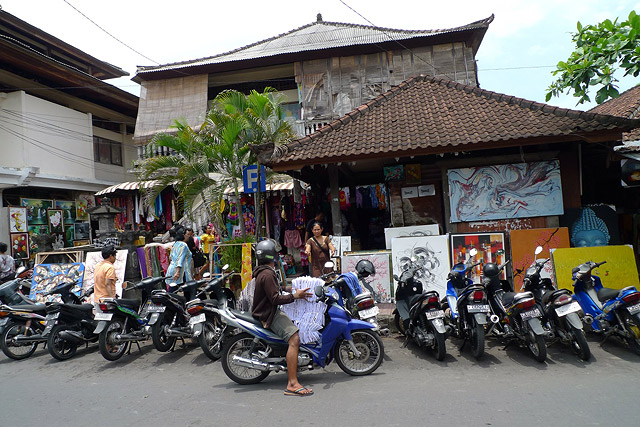 If you're looking for unique artworks and kitschy souvenirs to display in your new home, Sukawati Art Market is the perfect place to visit. The market is a maze of shops and alleyways where you'll find plenty of hidden gems. They've got everything from paintings and wooden sculptures to handmade bags, traditional clothes, and cool accessories. Couples who are into aromatherapy can also find oil-infused items and incense sticks at the market's back areas. Prices here are relatively cheaper compared to other markets in Bali's main tourism areas. Make sure to put your haggling skills to good use to score the best deals. 
Sukawati Art Market is at Jalan Raya Sukawati, Gianyar, Bali. It is open daily from 6 a.m. to 6 p.m.
Share this story with your friends!
---
Help us make Spot.ph better!
Take the short survey
Load More Stories