(SPOT.ph) Hong Kong is one of those destinations that you just can't get enough of. Whether it's your first or your nth time, this country never fails to fascinate, charm, and excite. 
But if you want to experience a more traditional Hong Kong without having to leave the city center—a Hong Kong that does not include shopping or theme parks, then Sheung Wan district is the place for you. You don't even have to take public transportation once you're there as most sights are within a few blocks away from one another. All you need is a sense of adventure, a strong pair of legs for all the walking, and a tummy waiting to take in all the gastronomic delights this side of Hong Kong. 
Also read:
10 Cool Things You Can Do for Free in Hong Kong
10 Great Restaurants in Hong Kong That You Probably Didn't Know About
10 Hip Cafés Worth Checking Out the Next Time You're in Hong Kong
ADVERTISEMENT - CONTINUE READING BELOW
Here's your one-day guide to Sheung Wan's old neighborhoods, atmospheric temples, and vibrant culinary scene: 
Start your day with a dim sum feast
Hong Kong is known for its excellent dim sum, so head out for some serious feast at Sun Hing Restaurant. This neighborhood Cantonese eatery is renowned for its variety of dim sum. Sun Hing's steamed custard buns are generally considered to be the best in Hong Kong—its decadent custard filling strikes the right balance between sweet and salty; it's not too rich, nor too runny. Other must-order items on their menu are their pineapple buns with roast pork filling, bean curd sheet rolls, shrimp dumplings, siu mai, deep fried milk, and glutinous rice balls.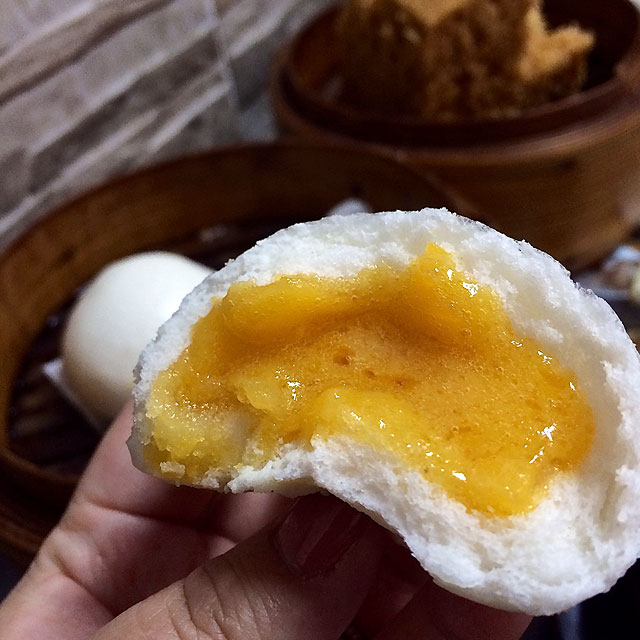 Sun Hing's odd opening hours make it a favorite hangout for late-night snacking, or after-party eats especially among students of the nearby University of Hong Kong. 
Sun Hing Restaurant is at Shop C, G/F 8 Smithfield Road, Kennedy Town, Western District, Hong Kong. It is open daily from 3 a.m. to 4 p.m. 
ADVERTISEMENT - CONTINUE READING BELOW
Do the Sheung Wan temple run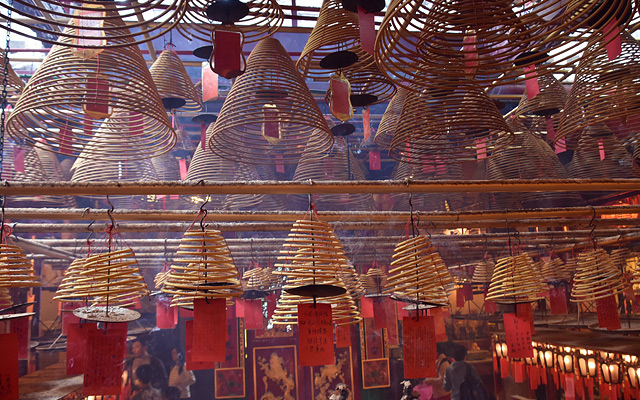 Sheung Wan, despite being surrounded by shimmering skyscrapers, retains much of its old Hong Kong charm. In fact, the district is known for its many religious and historical landmarks. You could spend the whole morning hopping from one temple to the next, each with its own distinct history. 
ADVERTISEMENT - CONTINUE READING BELOW
If there's one temple you absolutely shouldn't miss when in Sheung Wan, it has to be Man Mo Temple, one of Hong Kong's oldest. This temple is dedicated to the god of literature ("Man"), who perpetually holds a writing brush, and the god of war ("Mo"), who in turn wields a sword and guards the antique dealers, too. The seemingly unending sandalwood smoke from the hanging giant incense coils give Man Mo temple an atmospheric, almost otherworldly feel. You can expect both locals and tourists dropping by to say a little prayer, perform ancient traditions, and have their fortunes told.  
Just a few blocks away from Man Mo temple on Tai Ping Shan Street are four temples that are worth a detour: Pak Sing Ancestral Hall, Kwun Yum Temple, Palace of Moon and Water Kwun Yum Temple, and Tai Sui Temple. Each of these temples has its own distinctive quality and special purpose.
ADVERTISEMENT - CONTINUE READING BELOW
Pak Shing Ancestral Hall was built in 1856 to house corpses of Chinese who died abroad seeking greener pastures and were awaiting burial in China. It also serves as a public ancestral hall for those who could not afford bone repatriation. There are thousands of wooden tablets and several shrines inside.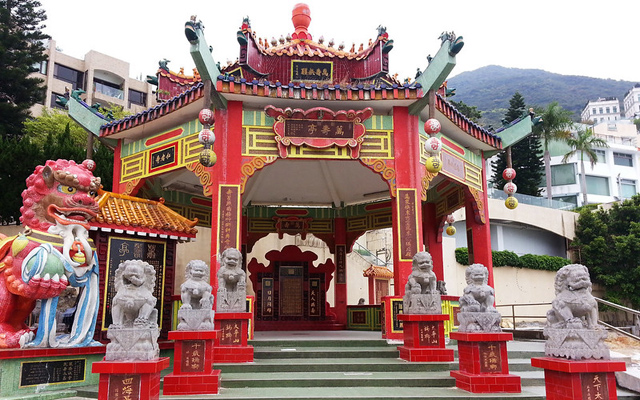 ADVERTISEMENT - CONTINUE READING BELOW
Kwun Yum Temple is Sheung Wan's oldest temple and honors Kwun Yum, the goddess of mercy. This temple has an ornate brass carving just above its doorway, in itself a work of art.
Nearby is the Palace of Moon and Water Kwun Yum Temple, which honors Kwun Yum of a Thousand Arms, the goddess of compassion. Legend has it that Buddha gave her a thousand arms so she could help everyone who seeks her aid. 
Tai Sui temple is a quirky temple that houses statuettes of deities lording over the 12 different Chinese zodiac animals. 
Once you've had enough of temples, you can retrace your steps back to Hollywood Road for a mean bowl of beef brisket noodles for lunch. 
Stroll the streets for a filling lunch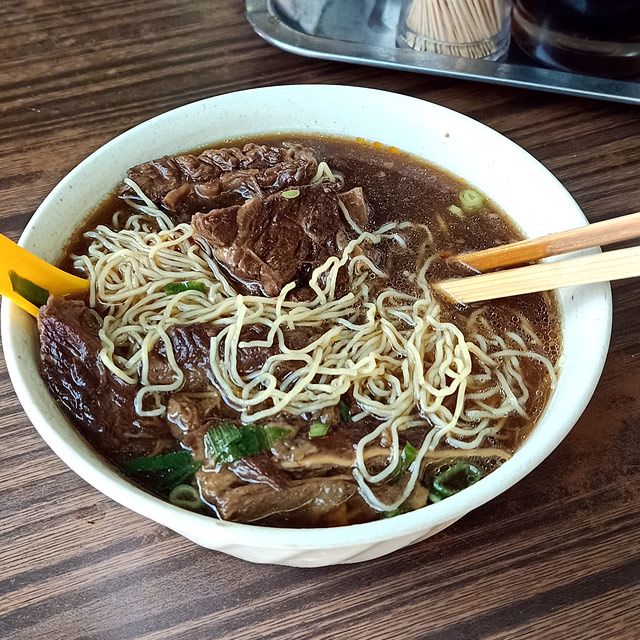 ADVERTISEMENT - CONTINUE READING BELOW
Aside from dim sum, Hong Kong is also best known for its beef noodles. There are many noodle shops vying for the honor of serving the best beef noodle soup, but one humble stall stands out from the rest of the pack—Leaf Dessert.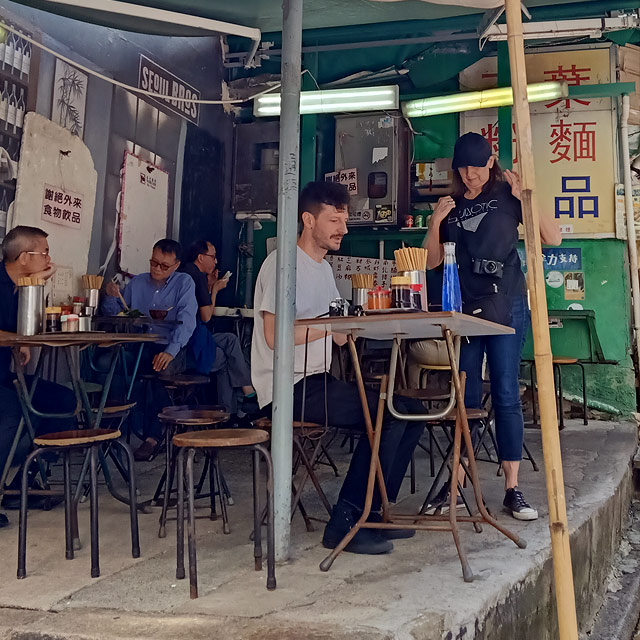 ADVERTISEMENT - CONTINUE READING BELOW
This nondescript stall on the corner of Elgin Street and Hollywood Road sells Cantonese soup noodles and Chinese-style desserts. It has been featured in over 100 movies, plus this is where Anthony Bourdain and legendary cinematographer Christopher Doyle each downed a bowl of beef brisket with wonton noodles in an episode of Parts Unknown. The broth is rich, the beef superbly tender, and the noodles cooked to just the right firmness. Give their dumplings a try, too! 
Leaf Dessert is at 2 Elgin Street corner Hollywood Road, Hong Kong. It opens at 1 p.m. 
Spend the afternoon trawling through Sheung Wan's quaint streets and alleyways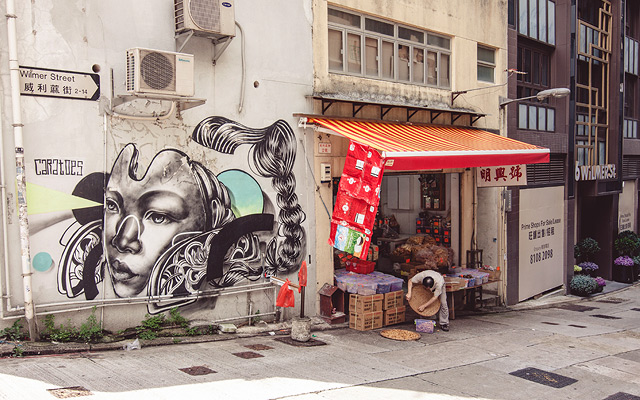 ADVERTISEMENT - CONTINUE READING BELOW
After lunch, you can start your afternoon stroll around Sheung Wan on Hollywood Road and its antique shops, art galleries, and teahouses. There's no shortage of curios and trinkets here from the distant past to Mao and Cantopop memorabilia.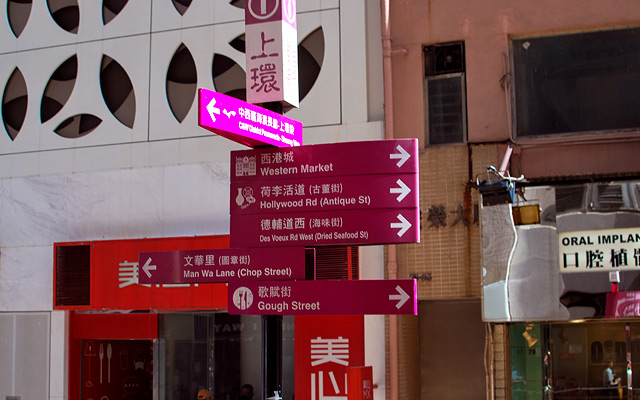 Next recommended stop is Cat Street, which is lined with shops selling antiques, trinkets, ceramics, and ancient coins. It's nothing short of amazing that people have been trading antiques and second-hand goods here for over 150 years.
ADVERTISEMENT - CONTINUE READING BELOW
From there, you can head to Possession Street for a little bit of history. Though there is no plaque to mark the important spot, this was where the British Royal Navy planted the Union Jack flag in 1841 to claim Hong Kong Island in the name of Queen Victoria—making it the birthplace of colonial Hong Kong.
Walk to Queen's Road West where you can burn paper offerings for the dead. In Chinese culture, it is believed that burning joss paper—which are often made of rice or bamboo—lets you offer all kinds of things to your dead ancestors as they go about in the afterlife. The paper offerings come in all shapes, sizes, and kinds, name it, the shops probably have it: smartphones, luxury watches, currency, all sorts of food, and yes, even paper Viagra tablets. You may buy them as souvenirs, but remember that keeping offerings meant for the dead is supposed to bring bad luck. 
ADVERTISEMENT - CONTINUE READING BELOW
Cap off your walking tour around Sheung Wan at the Man Wa Lane Kiosks. This is where you can get "name chops"—traditional seals made of stone, wood, or jade with the owner's name carved in Chinese and comes with red ink. You can go to any shop, approach the owner, and tell him your name and he will create a Chinese version for good fortune. 
Dine in one of the world's best restaurants
ADVERTISEMENT - CONTINUE READING BELOW
Since it first opened in 2011 on Bridges Street, Yardbird has always been top of mind among locals and tourists who are on the lookout for skewered chicken and yakitori. So when this crowd-favorite moved to a bigger space in Sheun Wan in 2017, more customers flocked in and the lines are still as long. Don't forget to try the ume thigh, which is wrapped in shiso leaves for a one-of-kind flavor. It's ranked in The World's Best 50 Restaurants for a reason.
Yardbird is at 154-158 Wing Lok Street, Sheung Wan, Hong Kong. It is open from Monday to Saturday, from 6 p.m. to 12 a.m.
Cap your trip off with a drink or two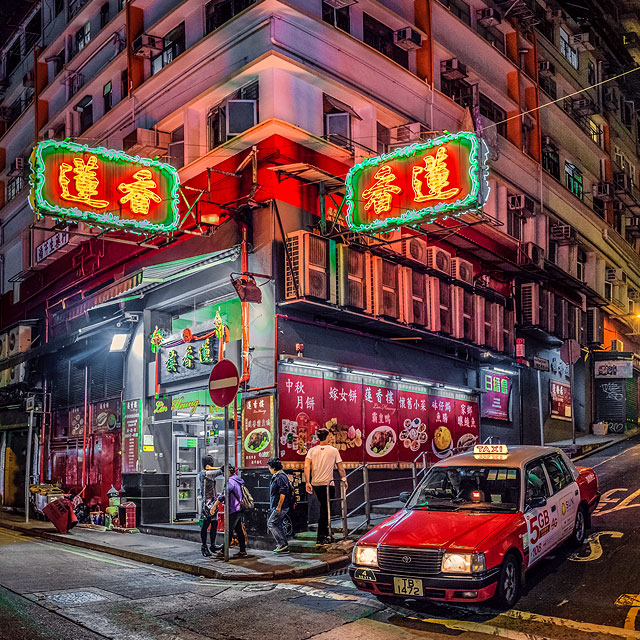 ADVERTISEMENT - CONTINUE READING BELOW
Sheung Wan's nightlife is a little more subdued than neighboring Lan Kwai Fong's and Soho's, but it has some pretty cool bars tucked away in its alleyways. You can try the drinks out at Quay West which has lovely views of the harbor and the sunset, so you may choose to come here before dinner for a few drinks while watching the sun dip into the horizon. 
You can also grab a few drinks at the Tibetan-themed Dharma Den with its colorful ribbons, sorcerer's masks, and Buddhist sutras. You could even get shisha! 
Quay West is at 25 New Praya, Shop 5, G/F Ka Fu Building, Kennedy Town, Western District, Hong Kong. Happy hour is from 3 p.m. to 9 p.m. 
Dharma Den is at 38-40 Davis Street, Kennedy Town, Western District. Happy hour is from 5 p.m. to 9 p.m.
Share this story with your friends!
---
Help us make Spot.ph better!
Take the short survey
More Videos You Can Watch
Load More Stories