(SPOT.ph) Cambodia's storied capital Phnom Penh has languished far too long in the shadow of its more popular sister Siem Reap and its top draw Angkor Wat. Despite its tortured recent past, the city now finds itself amid rapid change and development and is poised to rank among Southeast Asia's best cities once more. With its sweeping boulevards, stunning architecture, and rich history, Phnom Penh should have a spot on your Southeast Asian travel bucket list.
Also read:
The Best Things to See and Do in Bangkok in 24 Hours
The Best Things to See and Do in Penang, Malaysia in 48 Hours
We have some recommendations on what to see and do in Phnom Penh if you only have 24 hours: 
Go on an early morning stroll along Preah Sisowath Quay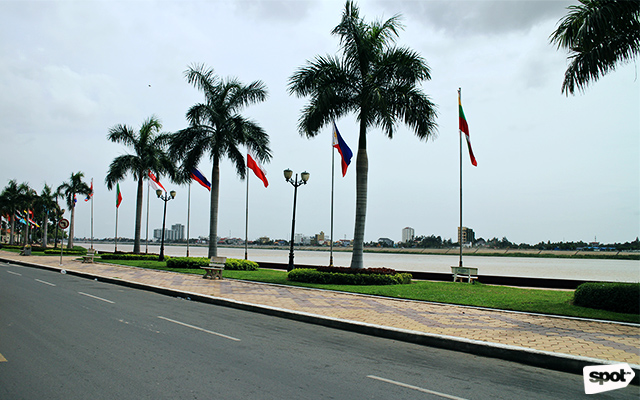 ADVERTISEMENT - CONTINUE READING BELOW
Start your day in Phnom Penh with an early morning walk along the charming three-kilometer stretch of Preah Sisowath Quay. Grab a cup of coffee from one of the cafés lining the boulevard, like Brown Coffee Riverside or the Duplex Grand Café, and witness the city wake up to a new day. 
Though it's one of the city's main thoroughfares, it surprisingly has a relaxing vibe owing to the lovely riverside views where the Mekong and Tonle Sap rivers converge at one point. Preah Sisowath Quay is also near many of Phnom Penh's main attractions like the Royal Palace and the National Museum. 
Marvel at the opulence of the Royal Palace of the Kingdom of Cambodia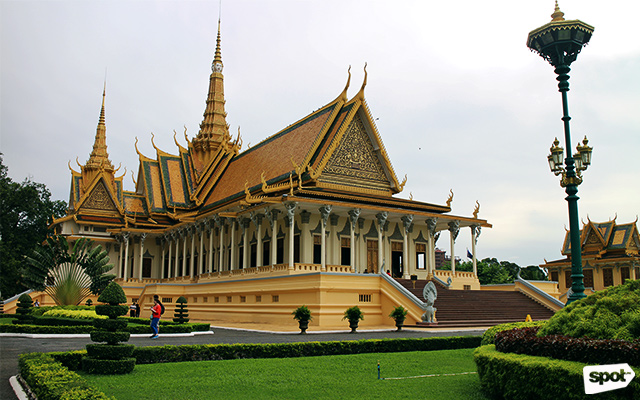 ADVERTISEMENT - CONTINUE READING BELOW
Recommended Videos
Phnom Penh's Royal Palace, the city's most famous landmark, is a cornucopia of architectural marvels. Aside from its splendid Khmer architecture with only the slightest touch of French influence, the Royal Palace has a rich history dating back to when construction began in 1886 until its completion before World War I. To this day, the Palace serves as the official residence of the King of Cambodia, interrupted only during the Khmer Rogue regime in the late '70s.
Some parts are closed to the public most of the year, but others can be visited, such as the Throne Hall which is used for royal ceremonies, and the Dancing Pavilion which serves as a performance hall for traditional Khmer dances. 
The Royal Palace is at Samdach Sothearos Boulevard (3), Phnom Penh, Cambodia. It is open daily from 7:30 a.m. to 11 a.m. and from 2 p.m. to 5 p.m. Admission is at 40,000 Cambodian riel (roughly P500). 
ADVERTISEMENT - CONTINUE READING BELOW
Behold some of Cambodia's national treasures at the Silver Pagoda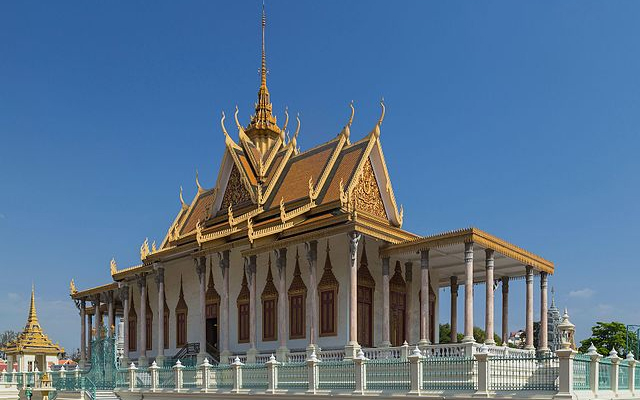 Nestled within the Palace grounds is the equally majestic Silver Pagoda, so named because of its floor that is studded with no less than 5,000 handcrafted silver tiles, each weighing a kilogram. 
The building also houses several bejeweled national treasures—among them a life-sized Golden Buddha which is made of 90 kilos of pure gold and inlaid with 2,000 diamonds. There is also an Emerald Buddha made entirely of baccarat crystal and a bronze Buddha weighing 80 kilos. 
ADVERTISEMENT - CONTINUE READING BELOW
Get to know Khmer history at the National Museum of Cambodia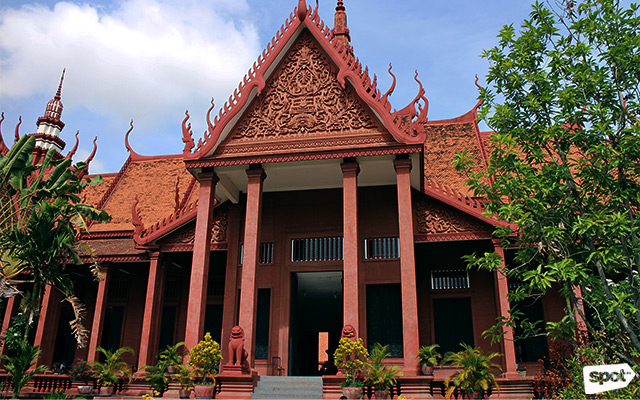 The National Museum of Cambodia with its imposing traditional terra-cotta structure is simply breathtaking (and very Instagram-worthy, too!). It's the county's top historical and archaeological repository housing the world's most extensive collection of Khmer art with the oldest pieces dating back a millennium. 
ADVERTISEMENT - CONTINUE READING BELOW
Taking photographs inside the museum is not allowed except at the charming courtyard where you can linger for a few minutes just watching other visitors walk by. 
The National Museum of Cambodia is at Preah Ang Eng Street (13), Phnom Penh, Cambodia. It is open daily from 8 a.m. to 5 p.m. Admission is at U.S. $10 (roughly P510) for foreigners.
Sample the best of Khmer or French cuisine for lunch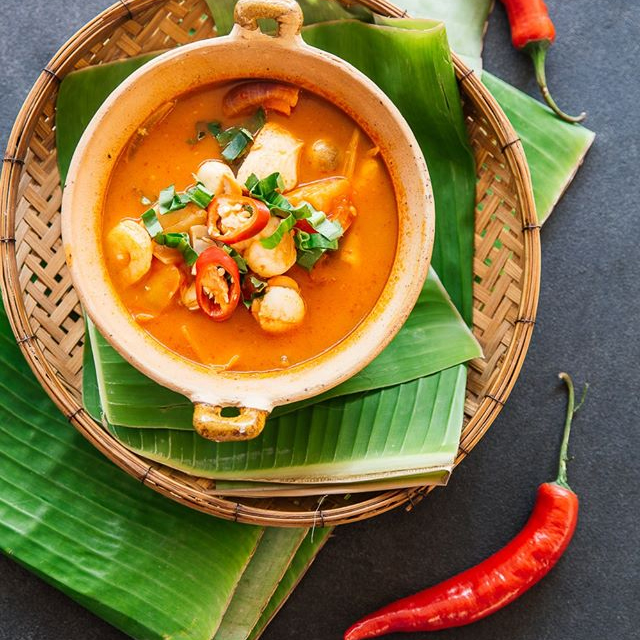 ADVERTISEMENT - CONTINUE READING BELOW
Phnom Penh is fast becoming a foodie destination, with restaurants offering cuisines from the world over sprouting like mushrooms since the country's economy saw a dramatic renaissance in the late 2000s. Norodom Boulevard is the best place in the country to sample some of the finest Khmer and French cuisine, with Cambodia being a former French colony for 90 years.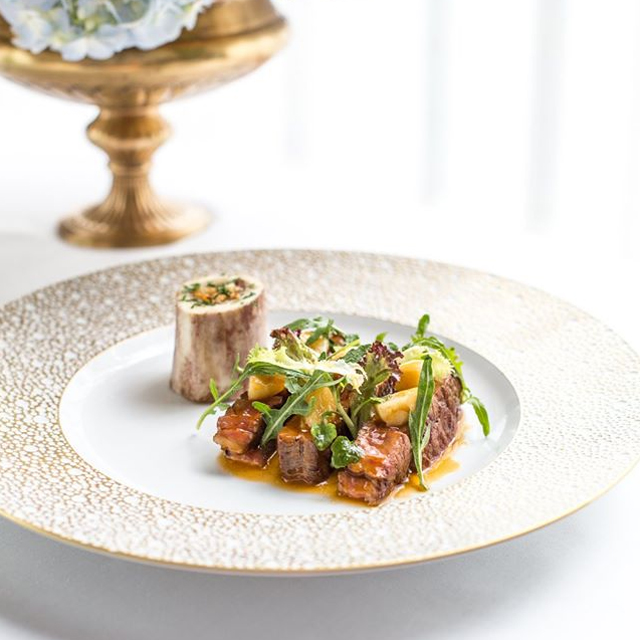 ADVERTISEMENT - CONTINUE READING BELOW
At the forefront of promoting Cambodia's flavors is Malis. The restaurant's Kapot rock crab red curry, a signature dish by Cambodian celebrity chef Luu Meng, is highly recommended. There's also Topaz, which for the past two decades has been serving what is arguably the best French menu this side of the world. They have a rich selection of wines and cheeses, most of which are imported from France.
Malis is at 136 Norodom Boulevard, Phnom Penh, Cambodia. It is open daily from 6 a.m. to 10:30 p.m. Topaz is at 162 Norodom Boulevard, Phnom Penh, Cambodia. It is open daily from 11 a.m. to 2 p.m. and from 5:30 p.m. to 10:30 p.m.
Take a quick breather and offer a prayer atop a hill at Wat Phnom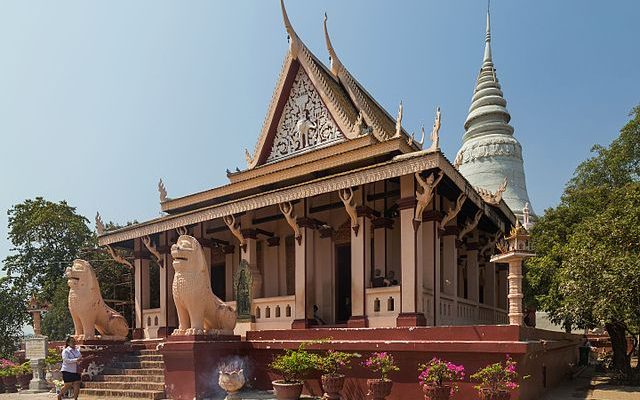 ADVERTISEMENT - CONTINUE READING BELOW
Perched atop the city's only hill is Wat Phnom, one of Phnom Penh's most important temples. The temple is popular among locals who visit and pray for good luck in exams, business, and even love. Should the prayer be granted, the faithful have to give back by offering a garland of flowers or a bunch of bananas. Wat Phnom is surrounded by trees and is a welcome respite from the rumble and tumble of the city. 
Built in the 14th century, legend has it that a certain Lady Penh had the temple built to house sacred relics she fished out of the Tonle Sap river. The city was later named after her—"Phnom Penh," which translates to "Penh's Hill." 
Wat Phnom is open daily from 7 a.m to 6 p.m. Admission is free.
Shop and haggle until you drop at Phnom Penh's markets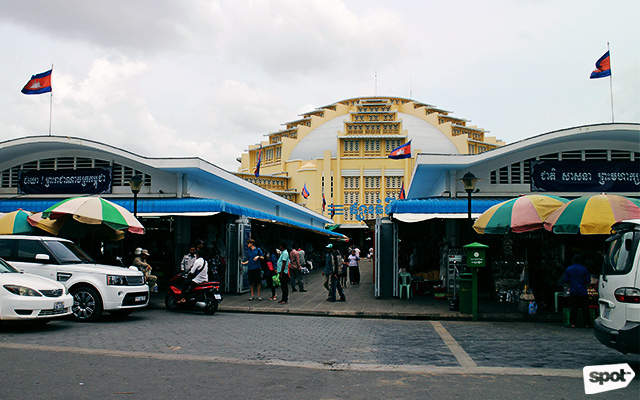 ADVERTISEMENT - CONTINUE READING BELOW
You can go shopping for pasalubong items and other souvenirs in Phnom Penh's bustling markets. The most notable of which is the impressive Art Deco treasure that is the Central Market (Phsar Thmei), where you can buy almost everything from food and flowers to electronics and clothes.
A more popular haunt for more affordable authentic local souvenirs is the Russian Market (Tuol Tompoung) where you can buy decor, scarves, and trinkets of all sorts. In recent years, this market has earned a reputation for being one of the hippest spots in Phnom Penh thanks to its growing collection of cafes, restaurants, bars, and shops.
The Central Market is at Calmette Street (53), Phnom Penh, Cambodia. It is open daily from 7 a.m. to 6 p.m. The Russian Market at Street 163, Phnom Penh, Cambodia. It is open daily from 6:30 a.m. to 5 p.m. 
Have some downtime at the Independence Monument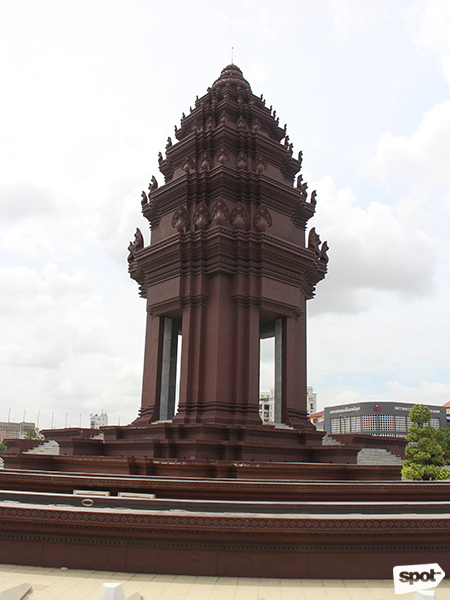 ADVERTISEMENT - CONTINUE READING BELOW
By this time, you must already be quite tired after a full day of sightseeing and shopping. Why not have a relaxing downtime at a sprawling park?
Though not exactly the city's most beautiful structure, Cambodia's Independence Monument (Viman Ekareach) is just opposite a peaceful and verdant park that is perfect for a late afternoon stroll.  Inaugurated in 1962 to celebrate Cambodia's independence from France and also dedicated to the country's war dead, the monument is in the form of a lotus-shaped stupa—a detail that is a staple of Angkorian architecture. As night descends, the Independence Monument is bathed in red, blue, and white floodlights—colors of the Cambodian flag.
The Independence Monument is in a roundabout at the corner of Norodom and Sihanouk Boulevards, Phnom Penh. The park is directly across the Monument.
Dine for a cause at Friends the Restaurant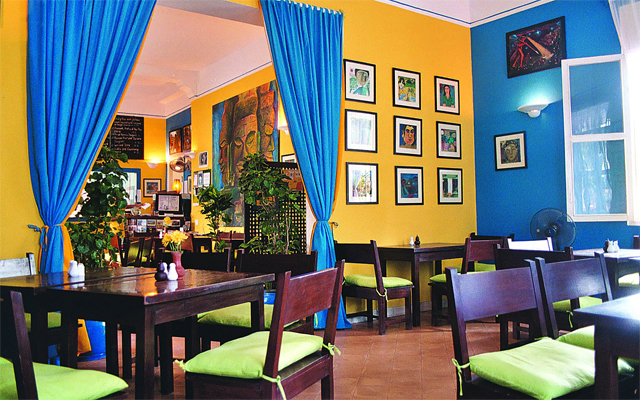 ADVERTISEMENT - CONTINUE READING BELOW
When dining in Phnom Penh, it's a good idea to look for restaurants run by social enterprises which donate part of their profits to fund worthy endeavors. One of these establishments is Friends the Restaurant. 
Just a stone's throw away from the National Museum, Friends serves mouthwatering tapas and some very interesting and innovative cocktails. Friends is a member of TREE Alliance (Training Restaurants for Employment and Entrepreneurship), a global organization of restaurants that train young locals, some of which are former street children, so that they could find better-paying and more stable jobs in the hospitality industry. 
Friends the Restaurant is at 215 Street 13, Phnom Penh, Cambodia. It is open daily from 11 a.m. to 11 p.m.
End the day with a few drinks and a sampler of street food at the night market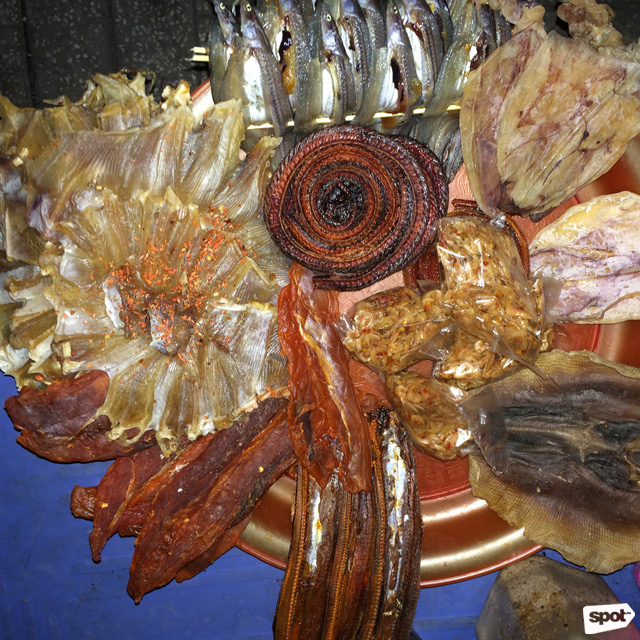 ADVERTISEMENT - CONTINUE READING BELOW
You can cap your day and go full circle to where you started at the Night Market (Phsar Reatrey) just along Preah Sisowath Quay. This market has the usual stalls selling food, clothes, and accessories. And while the stalls do not sell anything out of the ordinary, it is the perfect spot to end a tiring day with a bottle or two of ice-cold beer. There are also live performances from bands and dance groups during weekends.
You'll find street-food vendors just across the night market, so if you're feeling adventurous, you can try some of Cambodia's favorite street fare like snakes and bugs.
The Night Market is along Preah Sisowath Quay, Phnom Penh, Cambodia. It's open daily from 5 p.m. to 11 p.m.
Share this story with your friends!
---
Help us make Spot.ph better!
Take the short survey
Load More Stories